Sunday April 22, 2007 9:23 am
Dropping Dimes One-On-One Tourney: Round 1, Games 1 and 2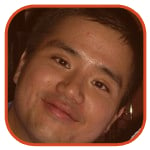 Tweet
Posted by Alvin Lai Categories: Site Features, Cleveland Cavaliers, Washington Wizards, Denver Nuggets, Los Angeles Lakers,
The fantasy basketball season has wrapped up and the real playoffs have started. That is enough to satisfy any NBA hoophead, but playoff pool action is not nearly as prevalent as regular season play. Furthermore, although the all-star game offers fifteen minutes of spotlight every year to the three-point shooting contest, and while the dunk contest has offered some drama over the years, the festivities always fall short of the hype. After all, the skills challenge gets props for being the only event that can attract the biggest stars (Lebron, Kobe, Nash and Chris Paul this year), but it hardly satisfies our appetites for seeing the best go against the best.
NBA players would never agree to a one-on-one tournament; the risk of injury and loss of pride would be too great. That does not prevent us from talking about it though. It would be the coolest event ever. If only we could rewind the clock and have the likes of Magic and Michael settle things on the court for real. This brings us to our latest Dropping Dimes feature, designed to bridge the gap between the end of this season and the end of the dogs of summer!
The idea takes me back to grade school and the days of the playground debates, where theoretical match-ups between comic book heroes would be discussed ad nauseum. So although fantasy hoops has given way to the baseball season and the NFL draft, it doesn't mean us basketball fans cannot make up some fun for ourselves.
32 of today's biggest stars, plus some fantasy forces and a few players of the "x-factor" ilk have been chosen to participate in this exercise. Assume each player is in perfect health and in peak condition, based on their current age and abilities. In other words, when Shaq makes his appearance here, assume we are talking about a healthy Shaq today, not the best Shaq has ever been, or an injured Shaq.
It's about time we here at Dropping Dimes offer a feature where reader input drives the content. So my request is simple. Suppose these players play each other in a game of one-on-one: games to 11, two points for a three-pointer, and winners out. You can make your comment after each article, or if you like, send me an e-mail at .(JavaScript must be enabled to view this email address). Please vote just once for each match-up. If you are so inclined, feel free to make up an imaginary commentary of how you see the battle going down and I will try to include your input in future articles. I am sure Dennis, Sarge and Ron will give me their "10 cents" on the topic when their schedule permits. Of course, if everyone is feeling shy, I will just call it as I would see it! You have one week to vote, then the results will be published and a new pair of match-ups will be announced. So check bach here every Sunday!
All pairings were picked randomly out of a hat…although I could not have asked for better match-ups than the ones listed below. Let's get it started!
Game 1: Kobe Bryant vs. Lebron James
If players were to be designated seeds for this tourney a la March Madness, then both Lebron and Kobe would be top seeds. In fact, this pairing would likely be a popular choice for our "finals." Alas, the powers-that-be want us to start off with a bang, and so Kobe and 'Bron need to go head-to-head right away.
Lebron's final numbers add up to a successful season. Some fantasy owners out there were probably burned a bit by his slow start and his failure to reach that "next level" in fantasy superstardom. Perhaps it was a bit unfair to expect him to average 30+ points, 8 rebounds and 7 assists for a whole year, but this is a talent that only comes around once in a long while. Still, I owned Lebron in my main league and he led my team to a 3-18 record in FT%.
With the arrival of Lebron, Wade and company, some might be sleeping on Kobe. That would be a treacherous mistake. He bounced back very well from off-season surgery, and single-handedly won head-to-head matchups for fantasy owners when he was on his streak of 40+ point games. Whether wearing #8 or #24, some have commented Kobe's vast array of skills make him a very dangerous opponent here.
So…what say you? Does the King trump the Black Mamba?
Game 2: Gilbert Arenas vs. Allen Iverson
Hopefully Gilbert's late-season injury, and the many hearts of fantasy owners that broke as a result, will not sway anybody's opinion on this match-up the wrong way. Now a savvy veteran, Iverson still has a nose for the bucket, while Agent Zero could easily plant himself behind the arc, and shoot his way into the next round. Pretty crazy that Arenas vs. Iverson is actually the undercard this week.
Hopefully there are a few of you out there checking in on us even as your fantasy trophy is being engraved and the cash is being forked over by your poor loser opponents. So please tell us you think these one-on-one battles would turn out!
See you next week. Peace.
© Gear Live Media, LLC. 2007 – User-posted content, unless source is quoted, is licensed under a Creative Commons Public Domain License. Gear Live graphics, logos, designs, page headers, button icons, videos, articles, blogs, forums, scripts and other service names are the trademarks of Gear Live Inc.