Wednesday October 1, 2008 8:57 am
Dropping Dimes Mock Draft: Round 3, Pick 8 - Jose Calderon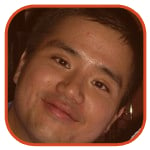 Tweet
Posted by Alvin Lai Categories: Atlantic Division, Toronto Raptors, Disses, Editorial, H2H, Site Features,
Imagine Team USA starring LeBron James, Kobe Bryant and company posing for a picture like this. David Stern would have been on the next plane to China putting out fires and doing interview after interview insisting that the NBA loved its international flavor and that this type of stuff was not condoned at all. Fines probably would have been levied, and big companies might have stayed away from the Team USA stars i.e. it might have been a while before we saw Dwyane Wade and Charles Barkley hawking cell phones again.
It hurts a little extra because the guy picked here plays for my home team, the team I cheer for. My family comes from a Chinese background, and both the photo and the subsequent comments from this man have left a bad taste in my mouth. I even said, "Bring back T. J. Ford" when it first happened. Just as a fan, Jose, this is not the media's fault, you and your team mates should not have done it, should not have caved if you were being goaded into it and you should have said sorry because you came off as ignorant instead of remorseful.
The moral of the story? Sometimes you have to put aside your feelings about a player and just look at the numbers.
Here are the three-year highs and lows for the new starting point guard north of the border.
Best: 82 GP, 52.1 FG%, 90.8 FT%, 11.2 ppg, 2.9 rpg, 8.3 apg, 1.0 3pg, 1.1 spg, 0.1 bpg, 1.4 topg
Worst: 64 GP, 42.3 FG%, 81.8 FT%, 5.5 ppg, 1.7 rpg, 4.5 apg, 0.1 3pg, 0.7 spg, 0.1 bpg, 1.6 topg
Calderon will enter his fourth season in the league but his first as the starter. Over the previous two seasons, he has been a very good percentage player who gained value when Ford was out of the lineup. He will threaten Steve Nash, Chris Paul and Deron Williams for the assist title. The three-point shot has developed nicely. And of course the assist-to-turnover ratio is crazy high so if your league employs turnovers as a category, this guy has a lot of value.
There are a couple of things to note when considering the downside. One is that he did get hurt in the Olympics and time will tell if that has any lingering effects. Secondly, the sample size available to crunch his previous numbers is small. He stands a good chance to better the "best" numbers listed above. From what I have seen, he could be a liability on defense against the ultra-fast guards in the league, but the team does have Jermaine O'Neal roaming the defensive end this year.
This team already had a pair of big man who were center eligible in Elton Brand and Marcus Camby, so a point guard being picked was a definite given. He adds to the FG% very well, but three-point shooting remains a glaring need.
So what about that photo, Jose? Forgive and forget? I will probably resent and remember instead, at least for a while. When I am in the stands this year and you hit a trey, I will probably call you a bastard under my breath as you raise up those three fingers on both hands as you always do. However, both the Raptors' and my fortunes rely on the general belief that you are ready to step up and play big minutes, so it is put up or shut up time.
Hey, it could be worse. You could be Vince Carter in this town. I am just glad that I did not buy that #8 jersey of yours last year after all. Stickin' to the old Jalen #5, baby!
© Gear Live Media, LLC. 2007 – User-posted content, unless source is quoted, is licensed under a Creative Commons Public Domain License. Gear Live graphics, logos, designs, page headers, button icons, videos, articles, blogs, forums, scripts and other service names are the trademarks of Gear Live Inc.