Saturday September 20, 2008 7:13 am
Dropping Dimes Mock Draft: Round 2, Pick 11 - Dwight Howard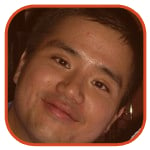 Tweet
Posted by Alvin Lai Categories: H2H, Site Features, Southeast Division, Orlando Magic, Talent,

Have you heard about the notion that in life, the chance of something happening is always 50%? If you flip a coin, it will either land on hands or it won't. Forget the one in six chance taught to you in Grade 4 when considering the odds of a die landing on three. It either lands on three or it doesn't…50%!
Now before you start applying this simple yet philosophical math to the roulette table, please stop and let me be clear in that I bring this up all for the sake of an attempt at setting up a punchline.
Winning in fantasy hoops? Either Dwight Howard will be on your team this year or he will not. Either you will win with Dwight Howard or you will not. 50%...kind of like his free throw percentage. What about your chances of kissing the rim like Dwight can? Zero. Let's stay real.
Here are Dwight Howard's best and worst statistical averages over the past three seasons.
Best: 82 GP, 60.3 FG%, 59.5 FT%, 20.7 ppg, 14.2 rpg, 1.9 apg, 0.0 3pg, 0.9 spg, 2.2 bpg, 2.7 topg
Worst: 82 GP, 53.1 FG%, 58.6 FT%, 15.8 ppg, 12.3 rpg, 1.3 apg, 0.0 3pg, 0.8 spg, 1.4 bpg, 3.9 topg
Using Basketball Monster, one can get an idea of the positive and negative impact regarding Superman's game.
Using 2007-08 stats, if you were in a theoretical four category league that used points, rebounds, blocks and field goal percentage i.e. Dwight's strengths, he ranks number one. For the record, Amare Stoudemire would be #2, Andrew Bynum would be #3 and Kevin Garnett would be the first non-center on the list at #11. Add in assists and steals and Dwight retains the #1 ranking, with LeBron James moving up to #2, Amare drops to #3 and Chris Paul climbs to #4. Now add in three-pointers to the mix and LeBron and Paul move up to take the top two spots, but Dwight still hangs onto the bronze medal position, ahead of Amare. Conclusion? Use these seven of the nine most often used categories, and Dwight Howard is a top three player, and arguably numero uno if you value center eligibility.
Of course that does not make the complete story. Add in turnovers to the above seven categories and Dwight dips to sixth overall. Do the same with FT% instead and Howard ranks 49th last year based on average stats. Put all nine categories together and predictably his value plummets all the way to 87th, which translates into an early eighth round pick. This illustrates the difference between rankings and a mock draft. Rankings will look at an average overall value. A mock draft should help more with how to take advantage of the strengths of each individual player and perceived value can vary widely. That is why sometimes you see Howard taken with a top ten or even top five pick, and other times he is avoided like the plague. Even the best fantasy teams have no chance of pitching shutouts every week; Dwight is one of those players you have to make a philosophical decision on, just like Marcus Camby and his lack of points, or Yao Ming and his injury history. With a little planning and a lot of luck, Dwight
can
take you to the promised land.
So getting back to the odds of everything being 50%, you can either stomach the hit in FT% and turnovers, or you cannot. But the chance to have a team that employs both Chris Paul and Dwight Howard this year? I'll take those odds, 50% or not.
© Gear Live Media, LLC. 2007 – User-posted content, unless source is quoted, is licensed under a Creative Commons Public Domain License. Gear Live graphics, logos, designs, page headers, button icons, videos, articles, blogs, forums, scripts and other service names are the trademarks of Gear Live Inc.