Tuesday April 8, 2008 11:07 pm
Consolation Playoffs in the NBA?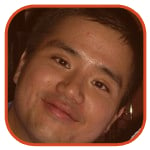 Tweet
Posted by Alvin Lai Categories: Editorial, Site Features, New York Knicks, Chicago Bulls, Indiana Pacers, Milwaukee Bucks, Charlotte Bobcats, Miami Heat, Memphis Grizzlies, Minnesota Timberwolves, Portland Trailblazers, Seattle Supersonics, Golden State Warriors, Los Angeles Clippers, Sacramento Kings,
Most of us fantasy fanatics are in some sort of consolation play this week. After all, only two teams in each league can vie for the championship. How are things over in the "real" NBA? Well, the Golden State Warriors are playing almost .600 ball and are still trying to claw into playoff position. How's that for a tough break?
In my league with family and friends, the teams in the consolation bracket battle for draft position next year. The winner of the consolation playoffs gets the first overall pick, the runner-up gets second pick and so on. It's enough incentive for everyone to continue setting their lineups, and it's enough of a prize that people take it seriously enough to put forth the effort. If you have a league with little GM turnover year to year, this is something you can do so that everyone can enjoy fantasy hoops right to the very last day, not just the finalists.
Perhaps the NBA should adopt a consolation playoff format and the winner gets first pick in the draft. This certainly would guard against bad teams tanking it at the end of the season.
I know it would be hard to motivate players to play for anything but a championship. And in leading their team to victory they may be in fact sealing their fate with the team by allowing management to draft a younger and better replacement. But let's put those logistical reasons why this will never happen aside. Not that I follow soccer at all, but teams play in multiple leagues and players suit up for their country in the middle of the season, don't they? And people still watch the N.I.T., right? Hoops is hoops. Hardcore fans would eat this up.
With the way the NBA shamelessly stretches the first round schedule so that more games fall on the weekends, this would be a perfect way to fill in weeknights where the real playoff docket is light. Borrow a page from the NCAA and play a single, knock-out tournament. Regular season records would be used to determine seedings. Fourteen teams miss the playoffs, so the top two seeds would earn first round byes. Seed the teams regardless of conference and away we go. Maybe the Heat actually try to get Shawn Marion back onto the court if they had this to play for. Elton Brand and Jermaine O'Neal returning from injury this late in the game would actually have some impact for their franchises. Bad teams would stay at the bottom because they would not have the luck of a ping pong ball bailing them out, and teams knocking on the door would have a chance to improve quickly at a low cost. Plus, if the Warriors do actually miss the playoffs after a solid campaign, what NBA fan would not want to see them play a few more games?
Here's how the seedings would look based on standings heading into tonight's action, and a quick take on what might happen if this tourney were a go.
First round
#1 Golden State Warriors (46-31) - bye
#2 Portland Trail Blazers (38-39) - bye
#3 Sacramento Kings (36-41) vs. #14 Miami Heat (14-64)
The Kings are still very tough at home and would easily send the Heat packing for home early. Miami has been a woeful 6-33 on the road this year.
#4 Indiana Pacers (34-44) vs. #13 Seattle SuperSonics (18-59)
Kevin Durant has played more efficiently since the all-star game, but the Sonics are almost as terrible as the Heat when playing on the road. Jermaine O'Neal has done nothing for owners who patiently awaited his return, but his presence in the post and solid play from Danny Granger and Mike Dunleavy all year would mean the Pacers prevail.
#5 New Jersey Nets (32-45) vs. #12 Minnesota Timberwolves (19-58)
I'm going to pick the Wolves in an upset just because I'm a Raptors fan and will always hold some kind of grudge against that guy that used to play here. Basketball-wise, Al Jefferson is the best post player on either team, and that might be enough to beat the underwhelming Nets.
#6 Chicago Bulls (30-47) vs. #11 Memphis Grizzlies (21-57)
Anyone wondering what kind of contracts Luol Deng and Ben Gordon get now? Take a memo, guys, guaranteed money is good money. The Bulls would beat Memphis in this game despite their disappointing year.
#7 Charlotte Bobcats (30-48) vs. #10 New York Knicks (21-56)
This one's a tough call. Gerald Wallace is shut down for the season with his groin injury, while the Knicks are still coached by Isiah Thomas. J-Rich was utterly insane when I saw him play the Raps last week, so I'll give the nod to MJ's boys.
#8 Milwaukee Bucks (26-50) vs. #9 Los Angeles Clippers (23-54)
Just like in March Madness, the eight-nine game would be a coin flip. Take Brand Name over the Bucks.
Second Round
After the first round, the match-ups would be reshuffled based on seedings. This way, it guarantees that the top two seeds play the two lowest remaining seeds.
#1 Golden State Warriors vs. #14 Minnesota Timberwolves
#2 Portland Trail Blazers vs. #9 Los Angeles Clippers
#3 Sacramento Kings vs. #7 Charlotte Bobcats
#4 Indiana Pacers vs. #6 Chicago Bulls
The Warriors are an easy pick against Minnesota. Portland playing the Clips would be an interesting game to check out. Portland won a home and home series in March and Brandon Roy is one of our favorite players around here, so the Blazers win. The Kings continue to defend home court. Indiana and Chicago would also be a pretty close game. Indiana won in their last meeting, so I'll use that as objective evidence to guess that they would win. Also, the Bulls have Chris Duhon sucking out.
Semi-finals
#1 Golden State Warriors vs. #4 Indiana Pacers
#2 Portland Trail Blazers vs. #3 Sacramento Kings
I guess I took the safe route in just going with the top seeds. With home court advantage and a one-and-done format, that does seem like the most likely scenario. Fitting that the Warriors and Pacers meet in some kind of meaningful game after their trade last year changed the directions of both franchises. Ron Artest would be draped all over Brandon Roy in Game #2 but LaMarcus Aldridge would step up and save the day. Which brings us to a pretty nice final.
#1 Golden State Warriors vs. #2 Portland Trail Blazers
I like what Portland is doing, but the Warriors have the top dogs in the West scared out of their minds at a potential meeting in the first round. The Warriors win, draft Michael Beasley, who immediately upgrades their front line and the Warriors win the title next year. How does that sound?
It'd be fun, that's for sure.
Peace.
Related Tags:
al jefferson, baron davis, baron davis beard, brandon roy, elton brand, fantasy basketball, jason richardson, jermaine o'neal, jermaine o'neal, jermaine o'neal, jermaine o'neal, jermaine o'neal, jermaine o'neal, jermaine o'neal, jermaine o'neal, jermaine o'neal, jermaine o'neal, jermaine o'neal, jermaine o'neal, jermaine o'neal, jermaine o'neal, jermaine o'neal, jermaine o'neal, jermaine o'neal, jermaine o'neal, jermaine o'neal, jermaine o'neal, jermaine o'neal, march madness, michael beasley, playoffs, ron artest, shawn marion, toronto raptors
© Gear Live Media, LLC. 2007 – User-posted content, unless source is quoted, is licensed under a Creative Commons Public Domain License. Gear Live graphics, logos, designs, page headers, button icons, videos, articles, blogs, forums, scripts and other service names are the trademarks of Gear Live Inc.