Monday August 14, 2006 7:25 pm
3-2-1 Impact: Dwight Howard, Charlie Villanueva and LaMarcus Aldridge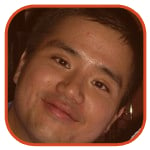 Tweet
Posted by Alvin Lai Categories: H2H, NBA Draft, Props, Rookies, Talent, Milwaukee Bucks, Orlando Magic, Portland Trailblazers,
>"This is 10% luck, 20% skill. 15% concentrated power of will. 5% pleasure, 50% pain, and 100% reason to remember the name." Lyrics to "Remember the Name" by Fort Minor
Every drafted player strives to make a name for themselves. It takes concentrated effort and sacrifice; sometimes we see results right away. Other times a player is still trying to learn the ropes a couple of years into their career. In basketball, finding these young and rising stars just before they hit the big time is a vital edge in bringing home the fantasy glory. Welcome to the first edition of a new feature here on Dropping Dimes. In "3-2-1 Impact," comparisons between a third year player, a second year player and a rookie are forged. Fantasy impact takes the spotlight. Hopefully by season's end, your league mates will have all the reason to remember your name…because it will be engraved in gold on your trophy!
Dwight Howard, Orlando Magic
2005-06 NBA stats: 53.1 FG%, 59.5 FT%, 15.8 ppg, 12.5 rpg, 1.5 apg, 0.8 spg, 1.4 bpg, 0 3's, 2.7 TO
Dwight challenged for the rebounding title in only his second year in the pros, losing that race to Kevin Garnett by 0.2 boards a game. I like this kid's game a lot. Already a double-double machine, his FG% puts him among the top ten in the league. He blocks shots and passes pretty well for a power forward.
On the negative side, his turnovers are very high for a player who is not a primary ball handler. His free throw percentage has dropped to Shaq-level. With time and practice, he should be able to nudge this up to around the 70% mark. After all he is still only 20 years old. Would you expect a third year medical student to be able to operate on you? Such things take time. With experience and seasoning the sky is the limit for Mr. Howard. A summer with Coach K and Team USA should do wonders for his development.
Howard is already a top 50 fantasy player. Don't get too bent out of shape by his lack of three-point shooting. Every team in your upcoming league will sport at least a couple of players who are non-contributors in that category and chances are they will be power forwards or centers. Standing 6-foot-11 and without a dominant center on the Magic roster, if Howard could gain center eligibility…man, let's just say he will get a TON of props from over here!
Charlie Villanueva, Milwaukee Bucks
2005-06 NBA stats: 46.3 FG%, 70.6 FT%, 13.0 ppg, 6.4 rpg, 1.1 apg, 0.7 spg, 0.8 bpg, 0.9 3's, 1.2 TO
One minute Peter's crying wolf and the next he cannot live without its animalistic lovin'? This is what has happened to Charlie V and his rep over the last year. The #7 pick by the Toronto Raptors was universally panned by basketball experts and fantasy hacks alike. One solid year of play later and these same guys are now singing the praises of Charlie and proclaiming that the Raps were "fleeced" by the Bucks.
I'm a Raptors fan. I like Charlie V and his game. He traveled north of the border without complaint and showed enthusiasm for the community and performed well on the court. Such versatility in a big man is a rare commodity in today's NBA. I would have relished the oppportunity to witness what a frontline trio of Chris Bosh, Andrea Bargnani and Villanueva could have done to the opposition two years down the road. This idea of a team having "too much talent" at one position is ludicrous. A point guard like T. J. Ford was needed for a team that has been so bad for so long. But let's try to withhold final judgment until we see how T.J. and Charlie V fare on their new teams! It is not like Milwaukee will be challenging for the title after making this trade, so what is all the fuss about?
As much as I like Charlie V, do not count me among the yahoos who put him ahead of Dwight Howard in fantasy rankings, both for single season and for keeper leagues. A versatile game is hype, yes, but it pales in comparison to having potential for dominance. Would you take Raef Lafrentz over KG just because Raef can drop in a moneyball? Okay, that analogy is a little extreme. How about Rasheed Wallace vs. KG, both of whom were drafted in 1995? 'Sheed is an awesome player, fantasy or not. But how would you react to someone in your league drafting him in the top five, a status that will be bestowed upon KG in any league for years to come? Me personally, I would be like a tank and bowl right over him. Dwight may go as high as the second round this year. Is Charlie V worth a second round pick? I highly doubt it. What about three years from now; who is more likely to be an all-star? Time will tell, but my money's on Howard. If Charlie V can learn to bring it on (no, not Kirsten Dunst-style) every single night, this will become a very, very, VERY interesting debate. Until then Charlie V, I'm going to have to quote Dr. Evil when it comes to comparing you to Dwight Howard. "You're the margarine of evil. You're the Diet Coke of evil."
LaMarcus Aldridge, Portland Trail Blazers
2005-06 NCAA stats: 56.9 FG%, 64.6 FT%, 15.0 ppg, 9.2 rpg, 0.5 apg, 1.4 spg, 2.0 bpg, 0 3's, 1.6 TO
Like Villanueva, Aldridge received his share of draft day criticisms, as many took the opportunity to big up the Bulls and their trade acquisition of Tyrus Thomas. Aldridge looks athletic and has a chance to translate his college success to the pro game. His hustle stats with Texas last year are especially hype to us hoop fanatics.
His fantasy value was more intriguing before the Blazers acquired Jamaal Magloire. With a roster that also includes (at the moment, anyway) Zach Randolph and Lafrentz, playing time in year one may be tough to come by for Aldridge. Look for the usual ups and downs expected from rookies, marked by the occasional big game but inconsistent minutes limiting his overall consistency. Averages of 10 and 5 at year's end are reasonable expectations but leave Aldridge undrafted in all but the deepest of leagues. In terms of long-term value, the career of Stromile Swift would be a bar for LaMarcus to try to hurdle over.
Until it is time again to drop more dimes and spit dope rhymes, peace.
© Gear Live Media, LLC. 2007 – User-posted content, unless source is quoted, is licensed under a Creative Commons Public Domain License. Gear Live graphics, logos, designs, page headers, button icons, videos, articles, blogs, forums, scripts and other service names are the trademarks of Gear Live Inc.