Wednesday November 8, 2006 10:00 pm
10 Cents of Our Time: After Week One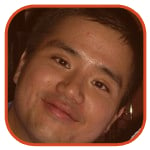 Tweet
Posted by Alvin Lai Categories: Atlantic Division, Toronto Raptors, Central Division, Detroit Pistons, Milwaukee Bucks, Disses, H2H, Pacific Division, Golden State Warriors, Los Angeles Lakers, Props, Rookies, Roto, Southeast Division, Charlotte Bobcats,
I am posting this for Ron. Sorry it is a bit late, but the season is still young, so we can still reflect on the first week of play. Ron laid down all the groundwork. As usual, it was a fun collaboration.
Ron: How ironic that in the first week of fantasy hoops, Alvin and I were pitted against each other in our H2H local fantasy league. The battle was fierce all week. Al was leading most of the week by varying degrees. Sub-par games by Lebron James (16-9-7), Tracy McGrady (8-3-4) and Baron Davis (2-2-6) on Saturday for Al's team, opened the door slightly for a come-from-behind victory. Sad to say, I lost by one category.
Ron: My punishment for this week is that I need to refer to Al as "The Fantasy Genius." This is fitting since he is leading the Expert's Roto League and he is the only GM who has yet made a move (Note: I have since dropped Al Jefferson after his appendectomy. Get well soon, Al). Not a bad start to the Fantasy Season, Al. My second punishment, which is a lot easier to stomach, is to pound out this week's edition of 10 Cents of Our Time. Nice victory Al…uh…Fantasy Genius in the first week.
Al: Thanks. It's nice to start off the season with a victory. I could have won by a couple more categories but a victory is a victory.
Ron: Fantasy Genius, may I proceed with the first question?
Al: You may.
1. Who is the best 1-2 fantasy combo in the league?
Al: Wow there are so many. Nash & Marion, Kobe & Lamar, Arenas & Jamison, Ray Allen & Rashard, Yao & T-Mac. I would have to say Kobe and Lamar – first game on Friday together this season showed that they could play together. The good thing is that you could have realistically drafted these players in your fantasy league. The triple double threat combo is deadly every night.
Ron: I like the fantasy combo of Steve Nash and Shawn Marion as they provide dominance in assists, rebounds, threes and the percentages. They are so fun to watch as well. Realistically you would not be able to draft this combo. You need to look at the trade route to obtain this combo.
2. Marcus Camby: Over or Under 60 games played this year?
Al: Over 60 games, but barely. He should play in the 60-65 game range. Be prepared for the roller coaster ride of 16 rebounds one game and 7 rebounds the next. I don't think he will be effective in the second game of back-to-back games.
Ron: Under 60 games. Strange as it sounds, it may be a good time to sell high on Camby while he is healthy. Camby is 31 and will never play a full season. Nene is creeping up on him and is ready to step into the starting lineup when Camby gets injured.
3. Who won the Charlie Villanueva and T.J. Ford trade fantasy-wise?
Al: I was at the game on Raptor's home opener against the Bucks. I was impressed with Charlie V hitting the boards hard. Charlie will hit more threes than Ford. Ford is a double-double threat each game. They are hard to compare because both they contribute differently in fantasy categories. In real life both teams benefit from this trade.
Ron: I agree with Al that both the Raptors and the Bucks will benefit from this trade. I am a little worried about Ford's injury history. I think that Ford will miss a few more games than Charlie V and this will give Charlie a slight fantasy edge.
4. Hakim Warrick: For real or short-term stud?
Al: Definitely worth picking up now. He will be a monster with Gasol out and a definite sell-high candidate before Gasol returns.
Ron: It will be interesting if Hakim can continue his scoring and rebounding frenzy with Stromile Swift back in the lineup. If Stromile continues his fantasy disappearing act then Warrick is the player to own during Gasol's absence.
5. Best looking rookie after week 1?
Al: Brandon Roy. (Note since this is posted a little late, fantasy owners need to keep track of Roy's injury.)
Ron: Brandon Roy. Kid can ball.
6. With the "zero-tolerance" rule, NBA referees are allowed to call technicals on players questioning their calls. Two techs and you are out of the game. Rasheed Wallace and the number of games he will get tossed under the new rules: 5 games, over or under?
Al: Over.
Ron: Over. Dude won't able to keep his cool for the whole year.
7. Which player is worth owning: Nazr Mohammed or Antonio McDyess?
Al: Early returns show that Nazr is the winner. Mohammed is rebounding more than McDyess. If your league counts O-rebs then Nazr is your man. You would think that Mcdyess should be scoring more. Both have decent shooting percentages.
Ron: Nazr is the clear winner here. The talk of McDyess being the one gobbling up Ben Wallace's playing time has been overblown. Side note: I thought that Nazr would be a better fit for the Raptors than Rasho Nesterovic.
8. After week 1, Baron Davis has a FG% in the mid 30's, FT% in the mid 60's and 3PT% in low 20's. Is he the league's worst fantasy shooter?
Al: Nobody is worse. He can seriously hurt your team in the percentages because he takes so many shots.
Ron: Baron is a bricklayer. Get used to the sound of ball hitting rim and backboard with lack of the swish of the net with Baron shooting.
9. Mike Dunleavy : What is his role with the Warriors?
Al: He needs to hit the weight room or something. Dunleavy is not quick enough to guard perimeter players nor is he strong enough to be down on the blocks. Mickael Pietrus should be the SF and Ike Diogu should be the PF with Troy Murphy is playing center. (Note: Andres Biedrinks is also getting some burn.)
Ron: Waterboy? Coach Nellie is going to have a hard time finding a role for Dunleavy to consistently play.
10. Adam Morrison: The new Allan Houston?
Al: Fantasy-wise 20 points and not much else is so Allan Houston.
Ron: Check out his line from November 3rd: 21 points on 8 for 15 shooting, three treys, 2-for-2 from the line, zero rebs, one assist, zero steals. Props for the one block.
11. Let's do one more just for fun. Kobe Bryant, Lamar Odom and Luke Walton: the next "Big Three?"
Al: You only want this to be true because you dropped Dunleavy and picked up Luke.
Ron: Luke Walton rules!
© Gear Live Media, LLC. 2007 – User-posted content, unless source is quoted, is licensed under a Creative Commons Public Domain License. Gear Live graphics, logos, designs, page headers, button icons, videos, articles, blogs, forums, scripts and other service names are the trademarks of Gear Live Inc.