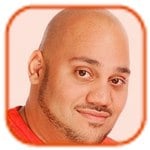 Tweet
Posted by Andru Edwards -
Categories: Music, App Updates, Free Apps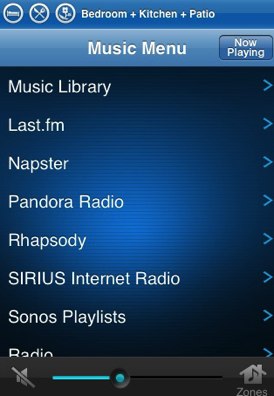 The latest version of the Sonos Controller for iPhone has been released, and it is the one we've been personally waiting for since the app was first made available. Why is that? Well, aside from all the other features, Sonos Controller 2.8.1 now supports DRM-protected Windows Media files, and Windows Media shares show up and are now browsable, as they've always been on the regular Sonos Controller. This means I can browse all my Zune music from the iPhone, and that makes me a happy boy. Here's a look at all the new features:
Full-featured alarm and timer functionality so you can wake up or fall asleep to your favorite music. Set, edit and delete Sonos alarms right from your iPhone.
Support for 7 languages. Now you can control Sonos from your iPhone or iPod touch in English, French, Italian, German, Spanish, Dutch, and Swedish.
PC-free setup of your network music folders.
Support for DRM-protected WMA files.
In order to take advantage of these, you'll also need to update your Sonos system as well, to software version 2.8.
Read More

| Sonos Controller for iPhone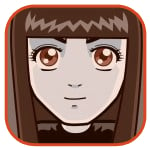 Tweet
Posted by Sheila Franklin Categories: Utilities, Free Apps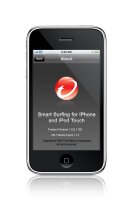 With Conficker and other evils running amok of late, Trend Micro has developed what it calls the first safe app for browsing on the iPhone and touch. Smart Surfing uses advanced "in the cloud" Web Reputation technology to block access of viruses, worms and other malware. When you use the application and come across an unfavorable URL, Smart Surfing will notify you visually. The application is free and available at the iTunes App Store.
Read More

| Trend Micro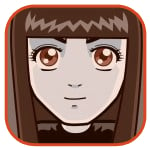 Tweet
Posted by Sheila Franklin Categories: Productivity, $1.99, Free Apps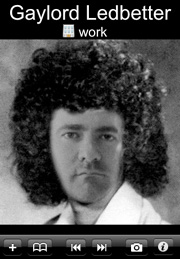 Easy Dials It was conceived by Riverturn as the answer to dialing one-handed. You can flip through full screen images of contacts and merely double tap to dial up a number. Tilt your iPhone's screen and you can automatically scroll through the list or add an image. Also available is the Easy Dials It Lite that only keeps two of your contacts. Both are available at the App Store for $1.99 and $0.00 respectively.
Read More

| Riverturn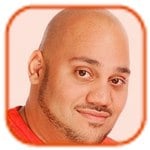 Tweet
Posted by Andru Edwards -
Categories: Entertainment, App Store News, Free Apps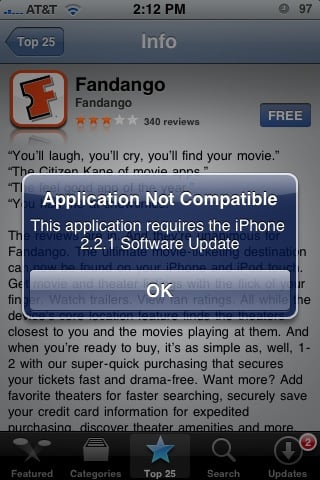 We know, there was a lot of excitement surrounding the iPhone 3.0 beta release yesterday, and tons of people rushed to upgrade. However, now we are seeing some of the negatives that are starting to creep up. Sure, the keyboard can be a bit sluggish in some apps, and MMS isn't working at the moment, whatev on those. What really sucks, though, is the fact that there are some apps that will just flat out refuse to
run
install. Case in point, the new Fandango app. If you try to install it on your 3.0-enabled iPhone, you'll get a message telling you that the application isn't compatible, and that it requires the iPhone 2.2.1 software update. We aren't feeling that, because we wanna get our Fandango on!
Let us know if you find any other apps that choke on iPhone 3.0.
Update: Looks like the problem here is with installing from the App Store directly on the iPhone. We just tried downloading and installing Fandango using iTunes, and it works swimmingly. Keep that in mind.
[Thanks, Tyler!]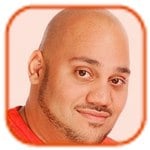 Tweet
Posted by Andru Edwards -
Categories: Books, New Apps, Free Apps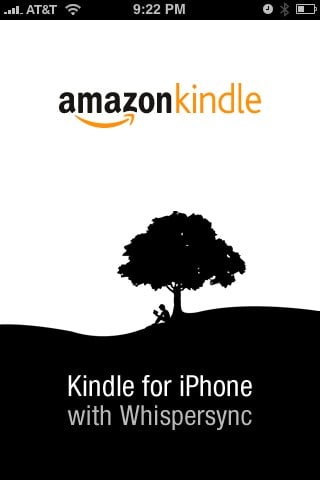 We knew that Amazon was planning on bringing their Kindle e-books to other devices, but we didn't think it would happen this soon. This evening, Kindle for iPhone was released on the App Store, available for free. In a nutshell, you are able to associate your iPhone or iPod touch with your Amazon account, and can then buy Kindle book content and have it sent to your phone for reading. Kindle for iPhone is also compatible with the Whispersync service, which allows you to continue reading any Kindle content from where you left off, no matter which device you are reading on. That means you can start reading on your iPhone, stop, then power on your Kindle and continue from the same page you left off on. Very nice.
If you are a Kindle or Kindle 2 owner, and you've purchased books for those devices, when you download Kindle for iPhone you'll have an Archived Items category that will list all your purchased books, which you can access immediately. In using the app, we found that it works extremely well—not as well as a Kindle, mind you, but as an extra way to read the e-books (or as a way to save yourself the $359 Kindle price tag,) the app shines. Go ahead and hit the App Store to grab Kindle for iPhone.
Read More

| Kindle for iPhone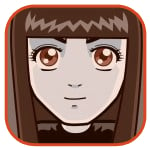 Tweet
Posted by Sheila Franklin Categories: Entertainment, Free Apps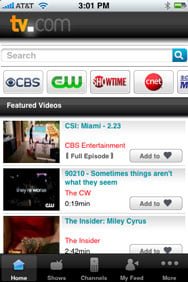 CBS Interactive has launched their TV.com application. With it you get free access to clips from CSI, the L word, Star Trek and more. Shake your iPhone or touch and get a random clip. There is also free streaming from CBS News, Sports and Radio, Showtime and cnet. Although most of the content are clips, promos and interviews, there will undoubtedly be more full episodes if the app is well received.
You can download the TV.com app now.
Read More

| TV.com app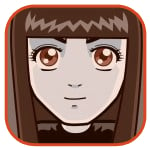 Tweet
Posted by Sheila Franklin Categories: Entertainment, $0.99, Free Apps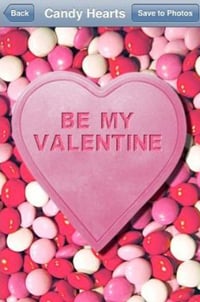 If your mate cannot be with you the Valentine's Day, there's an app for that. Create realistic Candy Hearts from White Husky software. Compose your own message in up to four lines. Select a color, background and font, and the application creates your masterpiece. A new v1.6 added more colors and chocolate candy, one with icing letters. The app is available as a free download at the App Store, but the full version is only $0.99. Save it for last minute gifts for your spouse/partner's birthday, anniversary or latest domestic squabble.
Read More

| Candy Hearts App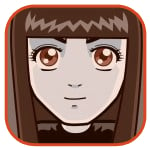 Tweet
Posted by Sheila Franklin Categories: Games, Free Apps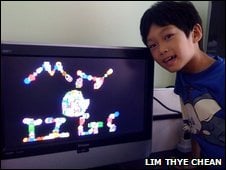 Nine year-old Lim Ding Wen has created a painting application for the iPhone. He wrote Doodle Kids for his two younger sisters. The free app allows users to fingerpaint on the touchscreen and clear it by shaking. The Malaysian boy is already fluent in six programming languages, having learned to use a computer when he was only two. We guess it didn't hurt that his father, Lim Thye Chean, also writes applications. Altogether he has made over 20 projects, his next being a sci-fi game dubbed Invader Wars.
Read More

| BBC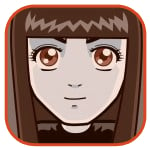 Tweet
Posted by Sheila Franklin Categories: Games, Videos, Free Apps
Mini Financial Services has launched a new iPhone and iPod touch game dubbed MINI Liquid Assets. This is based on the retro water-filled handheld games where you pushed a button to get one object to hit another. Based on an exhibit originally designed for dealers, you shoot nickels into the Mini-Es to keep more assets while in the liquid. (We are guessing that they paid big bucks to develop the clever play on words.) The download is free at the iTunes App Store, but as this is also a commercial, the main menu has a link to your nearest BMW Mini dealer.
Read More

| MINI Liquid Assets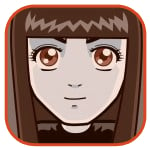 Tweet
Posted by Sheila Franklin Categories: Navigation, Travel, Free Apps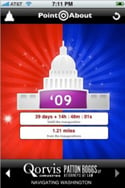 If you are one of the 2 to 4 million that fortunate enough to be able to attend the Presidential Inauguration Jan. 20, help is there to ease your trip. Navigating Washington is a site where you can track or be tracked and find the parade route, calendar of events and travel restrictions. If you have an iPhone or BlackBerry, PointAbout is a kewl app that will help you navigate around the area and find transportation, entertainment, restaurant and WiFi listings. The download is free.
Read More

| Navigating Washington

© Gear Live Inc. – User-posted content, unless source is quoted, is licensed under a Creative Commons Public Domain License. Gear Live graphics, logos, designs, page headers, button icons, videos, articles, blogs, forums, scripts and other service names are the trademarks of Gear Live Inc.