Posted by Chris Pereira Categories: Adventure, Editorial, Reviews, Role Playing Games, Xbox One,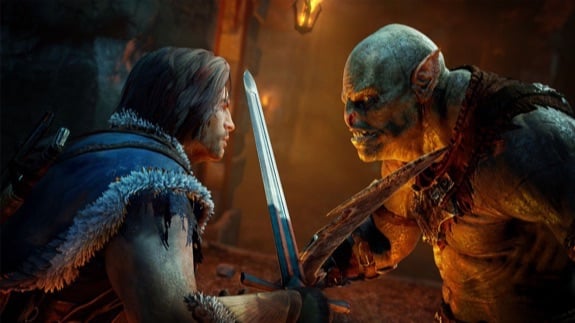 There were any number of reasons to be excited for Middle Earth: Shadow of Mordor, which launched earlier this week. For myself and many others, it was the Nemesis system--which promises unique enemies and emergent gameplay--that was the most exciting aspect of all. And while it's certainly an intriguing feature, I can't help but feel I've been missing out on it for basically being too good at the game.
Until reviews started to hit the web, I was very cautious in being optimistic about Monolith's first-ever Lord of the Rings game. For being such a major franchise, quality games based on it have been few and far between--something that's especially surprising considering its renewed popularity following the release of Peter Jackson's movies. Once I heard the almost-unanimous praise from the reviewers I trust, I was onboard. I was ready to finally play a LotR game that was a genuinely good game, not another passable one that I accepted because it happened to make use of one of my favorite franchises.
Click to continue reading Is being too good at Shadow of Mordor robbing me of a better experience?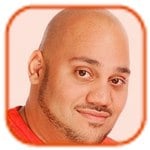 Posted by Andru Edwards Categories: Movies, Videos,
The Dark Knight Rises is set to be unleashed upon us on July 20, less than three months from now, and Warner Bros. just hit us with a new trailer. The two-minute spot is better than the first two that were released, and makes us salivate a bit more for the finale of Christopher Nolan's Batman saga. Check it out.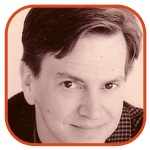 Posted by Tom Mason Categories: Editorials, Movies, Independent,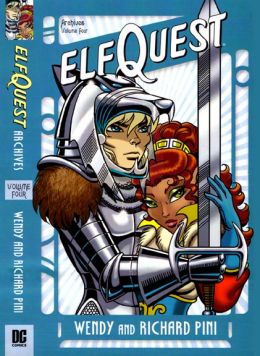 This was posted by WaRP Graphics employee "Wendy Masque," on Elfquest's official Facebook page:
"After close to four years of suspense - and longer than four years of your much-appreciated interest and support - the word has come down from Warner Bros. And the word is 'no.' Their simple explanation is that they don't want to compete with The Hobbit. This was a possibility, among several, that we were prepared for. It is a relief, at last, to know."
Sad news for fans.
Movie studios make similarly-themed competing movies all the time (Armageddon and Deep Impact, anyone?) so that can't be the real reason. In fact, it sounds like movie studio bs.
Click to continue reading ElfQuest Movie: No Go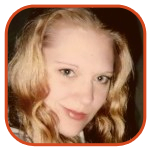 Posted by K.C. Morgan Categories: Warner Bros, Action, Adaptation, Adventure, Remakes, Casting, Upcoming Releases,
The Superman reboot officially has a name and a villain. Michael Shannon (of Boardwalk Empire fame) has signed on to play General Zod in Man of Steel.

General Zod appeared in Superman: The Movie (1978) and Superman II (1980). He's been a part of the DC Comic world since 1961. In the comics, Zod is also from Krypton and has many of Superman's powers and abilities.

As Zod, Michael Shannon will square off against Henry Cavill as Superman. Amy Adams will play Lois Lane, Kevin Costner Jonathan Kent and Diane Lane will portray Martha Kent.
Read More

| E! Online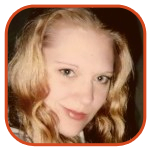 Posted by K.C. Morgan Categories: Movies, Television, Legal Issues, Rivalries, Rumors,
What Charlie Sheen wants, Charlie Sheen gets. The actor very publicly brought a staggering $100 million lawsuit against Two and a Half Men studio Warner Bros., then went on record to say he won't be satisfied unless the matter is argued in open court in a public trial. And, that's just what's going to happen.
Think CBS is having any second thoughts about firing him? A date has been set for a battle that's sure to be filled with mud-slinging: April 19. Sheen has been extremely public about his distaste for Men producer Chuck Lorre, and he definitely won't be pulling any punches when the drama unfolds next month.
We encourage you to contact your cable provider now to make sure you're getting Court TV. As always, we'll bring you the details of the battle as it unfolds. Follow VIP Breakdown on Twitter to get all the headlines as soon as we do.
Read More

| Perez Hilton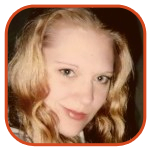 Posted by K.C. Morgan Categories: Television, Drugs, Drunk, Meltdowns, Rants, Rivalries, Rumors,
Charlie Sheen thinks Two and a Half Men is a "pukefest that everyone worships." At least, that's what he said when he called into Fox Sports Radio on Friday. His statement surely crossed a line with many sitcom fans, but that was just a warm-up.
The actor already nabbed headlines by making controversial comments about his producers, and he's still talking. On the back of Sheen's Thursday comments, production on Two and a Half Men was canceled. Maybe he thinks it can't get any worse?
"These guys are a couple of AA Nazis, blatant hypocrites," Sheen said of the joint decision by CBS and Warner Bros. to halt production on his show. "They don't practice what they preach."
He continues to challenge Chuck Lorre to any media venue who will listen, repeatedly offering to physically engage Lorre in a wrestling/boxing/ultimate fighting match of some sort. Sheen has, thus far, slammed the writer/director/producer to Conan O'Brien, TMZ, Fox Sports Radio and Good Morning America. The actor is still in the Bahamas, currently with a porn star and a magazine model. His ex-wife Brooke Mueller was also with the group, but she went back to Los Angeles on Thursday.
Click to continue reading Charlie Sheen: People at CBS Nazis, Hypocrites
Read More

| E! Online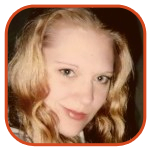 Posted by K.C. Morgan Categories: Warner Bros, Sequels, Comedy, Trailers, Upcoming Releases, Videos,
Alan's Wolfpack is back, and we've got the movie trailer to prove it. Watch the video above to see a teasing glimpse of The Hangover 2 that makes us laugh every time. How great does Zach Galifianakis look with a shaved head, hmm? He'll be reprising the role of Alan in the film, and again he's joined by Bradley Cooper and Ed Helms.
Read More

| Too Fab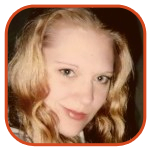 Posted by K.C. Morgan Categories: Warner Bros, Adaptation, Horror, Upcoming Releases,
Warner Bros. is digging up Dracula's dead corpse to bring us another big screen version of the Bram Stoker book. Because vampire-infused cinema isn't getting at all old and tired, that's why.
This script focuses on Jonathan Harker (played by Keanu Reeves in the most recent, fully-finished big screen version of Dracula . . . and, incidentally, by Gustav von Wangenheim in 1922's Nosferatu, the first film adaptation of the book). Harker is the Scotland Yard agent who is tracking the title vampire.
In addition to Nosferatu, the name of which was changed due to copyright laws, there have been three films (so far) titled Dracula. Years made: 1931, 1958 and 1992.
Will it be the next vampiric blockbuster? Will it gain a huge, Twilight-like fan following? We can't be the judge of that (yet), but we can refer you to the five best vampire movies ever made so you can check out the competition.
Read More

| Perez Hilton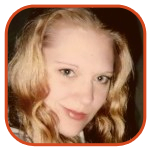 Posted by K.C. Morgan Categories: Television, Drugs, Meltdowns,
Charlie Sheen, who is purportedly in the midst of an at-home rehab, released a statement to the public recently. In it, he compares himself to a silver screen legend and thanks those who have supported him.
"I have a lot of work to do to be able to return the support I have received from so many people," said Sheen, before going on to thank his "fellow cast members, the crew of Two and Half Men and everyone at CBS and Warner Bros., especially Les Moonves and Bruce Rosenblum for their concern and support." Moonves is the president of CBS, Rosenblum the Pres. of Warner Bros.
"And to my fans, your good wishes have touched me very much." He continued, "Like Errol Flynn, who had to put down his sword on occasion, I just want to say, 'thank-you.'"
Flynn, who played in many action adventure movies (notably, the Adventures of Robin Hood), also struggled with addiction during his lengthy Hollywood career. Flynn died at age 50.
Sheen is rehabbing following a well-publicized, alleged cocaine binge. He was hospitalized and subsequently released for a "hernia problem." TMZ has obtained audio of the 911 call made on Sheen's behalf when the incident occurred.
Read More

| Popeater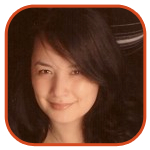 Posted by Veronica Santiago Categories: Fox Searchlight, Paramount, Sony, Universal, Warner Bros, Weinstein Company, Action, Adaptation, Adventure, Animation, Biopics, Drama, Family, Horror, Period, Romance, Comedy, Sports, Thrillers, Box Office, Lists,
The Rite may not currently be up for an Oscar, but it does have an Oscar winner – and a box office win.
Anthony Hopkins' first wide release since The Wolfman cut No Strings Attached from its top spot this past weekend. The film, which debuted during (another) East Coast weather event, managed to shovel up $14.8 million in ticket sales.
The Mechanic, featuring action star Jason Statham, also found a place in the Top Ten. The film – a remake of a Charles Bronson movie – opened in third place with $11.4 million.
Click to continue reading Box Office Breakdown: The Rite Exorcises a Win
Read More

| Box Office Mojo

© Gear Live Inc. – User-posted content, unless source is quoted, is licensed under a Creative Commons Public Domain License. Gear Live graphics, logos, designs, page headers, button icons, videos, articles, blogs, forums, scripts and other service names are the trademarks of Gear Live Inc.