Posted by Chris Pereira Categories: Adventure, Editorial, Reviews, Role Playing Games, Xbox One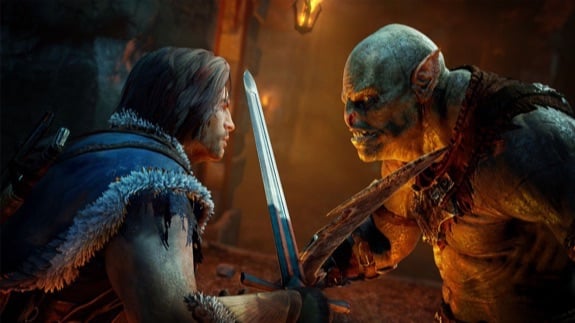 There were any number of reasons to be excited for Middle Earth: Shadow of Mordor, which launched earlier this week. For myself and many others, it was the Nemesis system--which promises unique enemies and emergent gameplay--that was the most exciting aspect of all. And while it's certainly an intriguing feature, I can't help but feel I've been missing out on it for basically being too good at the game.
Until reviews started to hit the web, I was very cautious in being optimistic about Monolith's first-ever Lord of the Rings game. For being such a major franchise, quality games based on it have been few and far between--something that's especially surprising considering its renewed popularity following the release of Peter Jackson's movies. Once I heard the almost-unanimous praise from the reviewers I trust, I was onboard. I was ready to finally play a LotR game that was a genuinely good game, not another passable one that I accepted because it happened to make use of one of my favorite franchises.
Click to continue reading Is being too good at Shadow of Mordor robbing me of a better experience?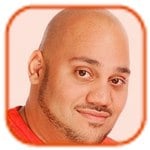 Posted by Andru Edwards Categories: Movies, Videos
The Dark Knight Rises is set to be unleashed upon us on July 20, less than three months from now, and Warner Bros. just hit us with a new trailer. The two-minute spot is better than the first two that were released, and makes us salivate a bit more for the finale of Christopher Nolan's Batman saga. Check it out.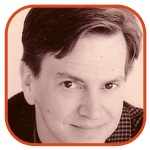 Posted by Tom Mason Categories: Editorials, Movies, Independent
This was posted by WaRP Graphics employee "Wendy Masque," on Elfquest's official Facebook page:
"After close to four years of suspense - and longer than four years of your much-appreciated interest and support - the word has come down from Warner Bros. And the word is 'no.' Their simple explanation is that they don't want to compete with The Hobbit. This was a possibility, among several, that we were prepared for. It is a relief, at last, to know."
Sad news for fans.
Movie studios make similarly-themed competing movies all the time (Armageddon and Deep Impact, anyone?) so that can't be the real reason. In fact, it sounds like movie studio bs.
Click to continue reading ElfQuest Movie: No Go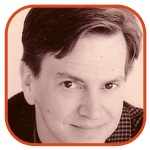 Posted by Tom Mason Categories: Editorials, DC Comics, Image Comics, Marvel Comics
So did you hear the big news? Marvel's moving to a new office building in Manhattan!
Not to be outdone, Warner Bros. decided to shake things up with a large scale corporate shift. This interview with Diane Nelson from Comic Book Resources actually sheds very little light on the nuts and bolts of it.
And the lack of real answers has caused Tom Spurgeon to raise some questions he'd like to see answered about the situation forward-going.
Naturally, and because I sometimes can't keep my mouth shut, I have my own take on the matter.
Click to continue reading Weekend Reading: DC Comics And Warner Bros.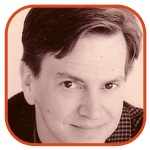 Posted by Tom Mason Categories: Editorials, Movies, Television, DC Comics, Marvel Comics
Well, at least Batman will still be published out of New York!
I'm no pundit and I'm certainly no reporter or journalist, and I'm not even a DC insider, although I should point out that before Paul Levitz bought Wildstorm, he tried to buy the company I co-founded, Malibu Comics.
I was saddened, though not surprised that Warner Bros. was splitting DC Entertainment into two divisions and keeping all their old school business in Manhattan. My sympathies go out to all DC employees who are getting let go and to all freelancers who are getting their books cut out from under them. This is not an easy time, and it's not going to get easier.
I think lost in all the discussion and rundown of DC's recent shift is that the biggest piece of the puzzle has yet to be explained or admitted to. Warner Bros. which folded DC Comics into a new company called DC Entertainment just a year ago, now took DC Comics out of that company and moved DC Entertainment – along with all of the money-making portions of the company – to the West Coast.
DC Comics, the comic book division, is now its own stand-alone entity. An island of old-school publishing left without its support network. This has been hailed as a victory for the comic book people.
It isn't. It's a wake up call.
Click to continue reading Warner Bros. Comics & Stories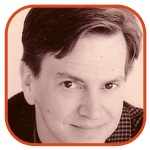 Posted by Tom Mason Categories: Editorials, DC Comics
Superman's been grounded. No he hasn't been sent to his room without supper, but the Man of Steel is taking a walking tour of America. The year-long adventure, called "Grounded" began in Superman #700 but really picks up steam in #701. It's written by J. Michael Straczynski and illustrated by Eddy Barrows. Supes will be using his cross-country hike to try to reconnect with the people of this great nation.
Naturally, he's keeping a diary and we got our hands on some excerpts. Up, up and away…on foot.
Day 6
Batman called to laugh at me. Said even Terra-Man used a horse. Ha-ha. Prick.
Status: Facebooking an embarrassing panel of Bruce and Dick getting massages in old comic book.
Lunch: A&W's Uncle Burger. Stupid name for a pretty good burger.

Day 9
Met another guy who wants to talk about the "brown skins." I said he had me confused with Green Lantern. I don't see skin color. I have enough trouble with Kryptonite's colors. And don't get me started on the Amazing Technicolor Dreamcoat.
Click to continue reading Grounded: Superman's Walking Tour Diary
Read More

| Superman Grounded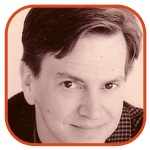 Posted by Tom Mason Categories: Editorials, Movies, Reviews, DC Comics, Marvel Comics
Well, I reckon it was bound t'happen, pardners. Jonah Hex has opened to just a $5 million weekend, meaning that it's officially been labeled a bomb. Too bad. Jonah was – and is – an iconic comic book property, the creation of John Albano and Tony DeZuniga. Maybe the filmmakers should've gone with a more traditional western approach like The Outlaw Josey Wales or 3:10 From Yuma instead of the steampunkian world of The Wild Wild West movie? Who's to say what would've worked, but the new one sure doesn't.
The problem now is that because Jonah Hex is based on a comic book (not a graphic novel as some lazy reporters simply retype) – but one that none of the general public has heard of before – it'll get tagged as a comic book movie, and worse, a failed comic book movie. And finger wagging along the lines of "is the comic book movie fad finally over" will start appearing as breathless know-it-all headlines in newspapers no one reads anymore.
Click to continue reading Jonah Hex And The Lost Weekend
Read More

| Deadline Hollywood Daily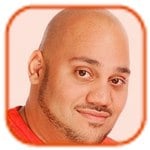 Posted by Andru Edwards Categories: Corporate News, Movies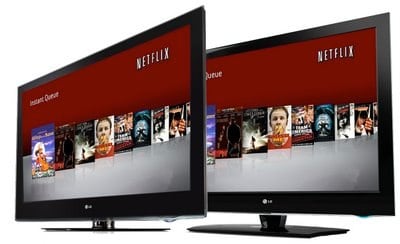 If you are a current Netflix subscriber, you'll likely recall that they decided to enter into an agreement with Warner Bros. back in January that would delay Netflix from making new films from the studio available to subscribers for 28 days from the in-store release date. Well, it looks like more studios are jumping on board, as both Fox and Universal has now come to similar terms. What's the upside for Netflix subscribers? More streaming movies.
For example, with the Fox agreement, you'll need to wait 28 days before you'll be able to get a movie like Avatar in the mail, but in exchange you'll find streaming titles like 24, Bones, Lie to Me, Arrested Development, Prison Break, and Buffy the Vampire Slayer. With Universal, you'll have to wait a bit longer for movies like It's Complicated, but don't fret, because Billy Elliot, The Pianist, and Being John Malkovich (among others) will be at your instant streaming disposal.
Expect more of these deals to be made, as Netflix is banking on streaming movies as the future of distribution (we agree,) and they are of the mindset that having customers wait an extra 4 weeks to get new discs is worth it if it means greater access to streaming rights. Let's see how this all plays out. Anyone upset about this?
Read More

| Netflix


Posted by Chris Cardinal Categories: CES, CES 2008, Home Entertainment
Warner Bros. announced they were becoming an exclusively Blu-Ray studio this weekend, apparently completely pulling the rug on the HD-DVD camp. Said a Toshiba press release:
TOKYO, Jan. 4 /PRNewswire/—Toshiba is quite surprised by Warner Bros.' decision to abandon HD DVD in favor of Blu-ray, despite the fact that there are various contracts in place between our companies concerning the support of HD DVD. As central members of the DVD Forum, we have long maintained a close partnership with Warner Bros. We worked closely together to help standardize the first-generation DVD format as well as to define and shape HD DVD as its next-generation successor.

We were particularly disappointed that this decision was made in spite of the significant momentum HD DVD has gained in the US market as well as other regions in 2007. HD DVD players and PCs have outsold Blu-ray in the US market in 2007.
Toshiba's one of the HD-DVD founders and following this announcement, they pulled their CES conference entirely. A bit of a death knell ringing for the HD-DVD side, with rumors swirling that Microsoft may be pulling their HD-DVD support as well.
It makes the free HD-DVD press backpack/roller bags a bit of a sad affair.
© Gear Live Inc. – User-posted content, unless source is quoted, is licensed under a Creative Commons Public Domain License. Gear Live graphics, logos, designs, page headers, button icons, videos, articles, blogs, forums, scripts and other service names are the trademarks of Gear Live Inc.