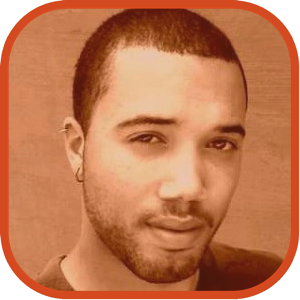 Posted by John Kilhefner Categories: Social Media,
While it's nothing new to be able to follow your favorite tweets via SMS, those who haven't yet signed away their free time to the popular social network will be able to get a taste of the service through their cell phones. The new feature is called Fast Follow, and works as simple as texting "follow [Twitter name]" to 40404.
This allows users to see what Twitter is about, and gives them the option to sign up by replying back to a tweet, "SIGNUP". Easy, huh? What's more is you can cancel tweets with a simple "off" command, and "on" to resume them.
This feature takes Twitter back to its origin when it was necessary to use SMS to update your Twitter. Hence the 140 character limit. While your at it, feel free to text "Follow GearLive" to 40404! Or, you can just follow us the traditional way.
Read More

| Twitter Blog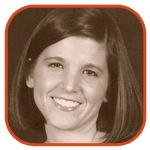 Posted by Melissa Trebus Categories: Humor, Parenting,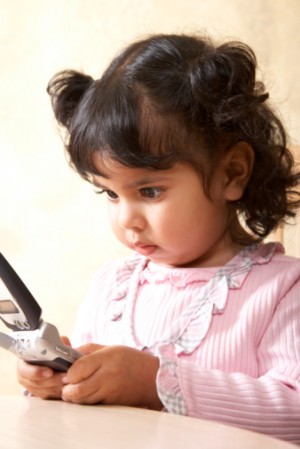 I try to pride myself in being a cool "hip" mom (wait, do they say "hip" anymore), however I am having a little bit of trouble with the new technology-age vernacular. I guess my background of being an English teacher runs deeper than I thought, because the new verbs are causing me a lot of trouble. Example number one - texting. Every time I hear a group of kids talk about "texting" my grammatically correct nose twitches. A text is a noun or an adjective. They should say, "I sent you a text message." And what about "friending" on MySpace and Facebook? Really? To an unknowledgeable observer the comment, "She friended me," sounds absolutely ridiculous!!! How about - She sent me a friend request? Oy! The ultimate in weird is "tweeting." I don't use Twitter, but the thought of telling someone that I just tweeted makes me laugh out loud - seriously!!! I suppose the gauntlet has now been thrown. Will I resist these crazy verbs or will I cave and join the crowd. Stay tuned!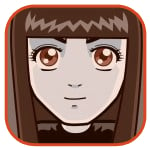 Posted by Sheila Franklin Categories: Cell Phones, Internet,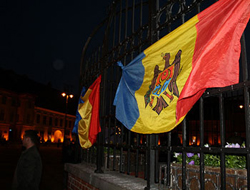 This is proof positive that Twitter is more than stuff and nonsense. Moldovans were using the social messaging network to create a rally in response to Sunday's election result and poor economy. Using Facebook and the tag "#pman," which stands for Piata Marii Adunari Nationale, a large square in the capital city Chisinau, more than 10,000 gathered. The rally was considered to be "well designed, well thought out, coordinated, planned and paid for." The protests began quietly on Monday, but escalated into stone throwing and fires until dispersed on Tuesday.
Read More

| NY Times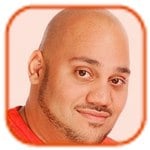 Posted by Andru Edwards Categories: Internet, Transportation, Videos,
After speaking with an OnStar rep, we can now undoubtedly tell you that Twitter is most definitely coming to GM's OnStar service. I was actually featured in a piece here on Seattle's KING 5 News, where I talked a bit about the features that OnStar is saying will be available. On the flip-side, they also talk to a Washington State Patrol officer, who says that even though this would be a hands-free activity, it is just one more thing that is taking your mind off of driving.
OnStar didn't give us a timeframe for when the Twitter integration would launch, but hey, at least now you know that our original Twitter on OnStar article wasn't an April Fools joke…although, Trooper Brandon Lee's bow tie very well might be.
As always, you can follow Gear Live on Twitter.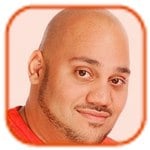 Posted by Andru Edwards Categories: Features, Internet, Transportation,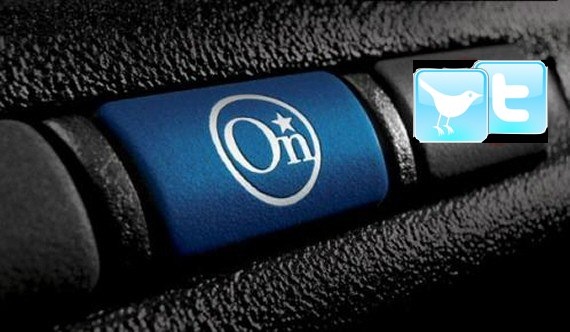 OnStar users, look out—Twitter is about to become a part of your experience. How so? Well, being an owner of a couple of Cadillacs with OnStar built-in, we sometimes receive surveys or phone calls asking us how we are liking things. Nothing out of the ordinary. However, in today's survey, I found a portion that was particularly interesting:
"While in your vehicle, you can use OnStar to submit and retrieve tweets (messages) via your Twitter account. Using OnStar's Voice-Activated Hands-Free Calling system, and having your voice converted into text, you can provide updates which would appear in the "What are you doing?" section of your Twitter homepage. It is also possible to listen to a tweet that was sent to you by someone else after it has been converted into voice. You can send and receive tweets without having to type or read anything."
Did you get that? Voice to text conversion using your in-car hands-free system so that you can both post to Twitter, and hear what is going on with your friends. Kind of crazy when you first think about it, but after a few minutes, you can start to imagine some cool uses. You can voice-tweet something like "I'm headed to downtown Seattle, where can I find the best slice of pizza?" You can then listen for responses, and when you hear one, have OnStar direct you to that location. Or you can just, you know, mess around on Twitter while driving without trying to juggle your iPhone and the steering wheel.
No word on when exactly the service will go live. Oh, and you can follow Gear Live on Twitter.
© Gear Live Inc. – User-posted content, unless source is quoted, is licensed under a Creative Commons Public Domain License. Gear Live graphics, logos, designs, page headers, button icons, videos, articles, blogs, forums, scripts and other service names are the trademarks of Gear Live Inc.