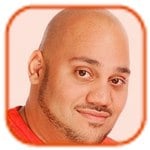 Posted by Andru Edwards Categories: Accessories, Features, Toys, Video Games, Videocasts
In this episode, Taylor and Andru Edwards open up the Loot Crate Launch-themed box, giving you a look at all the great, geeky goodness inside. We each also give you our top 3 favorite items in the box, and also let you know how you can win this Loot Crate in our giveaway! Yep, you get a shot at winning all of this:
Superman POP! Vinyl - Funko
Star Wars Galactic Phrase Book - Randomhouse
Minecraft 2014 Calendar - Trends International
Star Wars Pocketmodel TCG - Wizkids
Melting Rubik's Cube - Walls360
Star Trek Communicator Badge - Walls360
NASA "Meatball" Emblem Patch - A-B Emblem
You can get yourself a Loot Crate now, and we'll save you a few dollars with that link!
Don't forget to subscribe to Gear Live's YouTube channel, and don't forget--we are giving away awesome perks for our Patreon backers!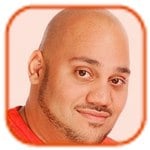 Posted by Andru Edwards Categories: Accessories, Design, Features, Science, Toys, Video Games, Videos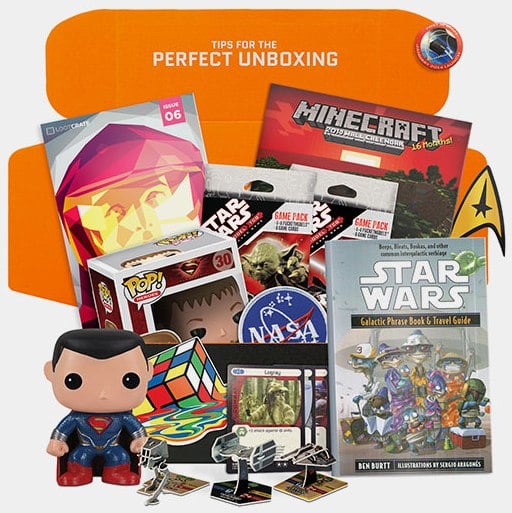 If you love tech and geeky goodness and haven't heard of Loot Crate, where have you been?! We are big fans of the subscription box, which delivers a bunch of cool, geeky gear and nerdy swag that happens to fit our lifestyle perfectly. Each box contains 6-8 new items, all within a common theme, kept secret until they're delivered. The theme we are giving away this time is LAUNCH. What's in the box? Take a look:
Superman POP! Vinyl - Funko
Star Wars Galactic Phrase Book - Randomhouse
Minecraft 2014 Calendar - Trends International
Star Wars Pocketmodel TCG - Wizkids
Melting Rubik's Cube - Walls360
Star Trek Communicator Badge - Walls360
NASA "Meatball" Emblem Patch - A-B Emblem
Cool, right? Ready to enter? Simply use the widget below to keep track of your entries! If you're a Gear Live Patreon backer at any level, you get an extra 25 entries in this giveaway! We've got a lot of ways for you to enter even if you aren't, but don't check off any that you don't actually perform. If you do, you'll be eliminated:
Oh, and if you wanna get in on all this awesomeness, use this link to get $3 off a Loot Crate subscription!
Click to continue reading Giveaway: Loot Crate Launch box!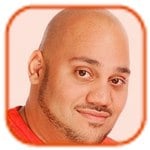 Posted by Andru Edwards Categories: Microsoft, Xbox One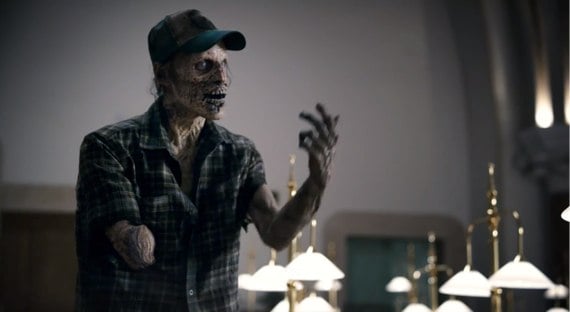 Microsoft's latest ad for its upcoming Xbox One console focuses on the gaming experience in a fun way. As you can see, characters from games like Titanfall, FIFA, Dead Rising, and Forza Motorsport 5 all invite the player into the game itself. Become one with the game, if you will. Also shown is the slick integration of Skype, letting you video chat with those you're playing games with in a second window, and the movie watching experience, highlighted by Mr. Spock inviting the viewer into the movie. Definitely a cool spot. Check it out after the jump.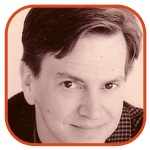 Posted by Tom Mason Categories: Editorials, Movies, Independent
Hi Everybody and happy holidays from all of us here at Comix 411! Here's a few things to sample if you're lucky enough to have some time off from work/school/play.
I really want a copy of Pat Mills and John Wagner's Shako, The Only Bear On The CIA Death List. "Shako is a true classic from the early days of 2000AD when blood-thirsty ultra-violence was a hallmark of an anarchic new comic."
Want to know what James O'Barr (The Crow) has been doing lately? He worked on Sundown, a Western horror tale now told in motion comics form.
Daniel Best looks at the new Star Trek teaser poster.
Are you looking for an inexpensive yet worthy graphics tablet? There are two options at Monoprice and Ray Frenden gives 'em a thumbs up.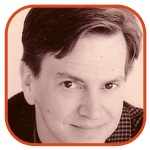 Posted by Tom Mason Categories: Editorials, Movies, Reviews, Marvel Comics
First off, smart thoughts on the state of various elements of the comics industry - retail, Marvel, 24 Hour Comics Day - from Tom Spurgeon at The Comics Reporter.
Bleeding Cool has the story announcing Rob Liefeld's latest retirement from comics. And then moments later says he's back.
Here's a nice review of Mark McKenna's new indy comic, Combat Jacks. "While McKenna might be known as a great inker, he is certainly a surprisingly good writer too. The story and dialogue of Combat Jacks is quite enjoyable, making me wish there were more comics like this sadly rare done-in-one sci-fi/horror story."
Who was the mysterious Marvel Comics creator known as Kevin Banks?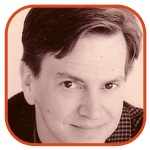 Posted by Tom Mason Categories: Editorials, DC Comics, Marvel Comics
What ho, weekenders! And happy Canadian Thanksgiving to our hockeyless neighbors to the north!
Stephen Bissette's Center For Cartoon Studies in White River Junction, VT has teamed up with the esteemed site Slate (via The Slate Book Review") to launch the annual Cartoonist Studio Prize, with some real money attached for the winners. This looks like a heckuva good thing and thanks to all involved for putting it together.
Over the years, some of my favorite comics have disappeared from the newspaper as creators retired for various reasons. One of my favorites these days is Pearls Before Swine by Stephan Pastis. Here's Michael Cavna's interview with him.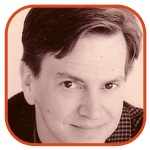 Posted by Tom Mason Categories: Editorials, Television
Do you want to be on TV and have all your nerdity exposed globally?
Of course you do, because it pays big money and we've all seen how one reality show leads to starring in yet another.
And your lucky payday is rapidly approaching.
The producers of Mythbusters, Survivor and The Amazing Race are creating a new competition-based show "embracing and celebrating passionate and intellectual guys and girls 21-30 years old."
Y'know, the hot, cool people. Who are also fans of Star Wars, Star Trek, Harry Potter, Lord Of The Rings, and all the other great nerd media icons.
Plus, can you answers these questions with a resounding "Yeah, baby!"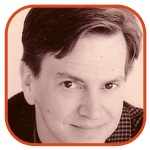 Posted by Tom Mason Categories: Editorials, Movies, DC Comics
Is this a superhero-free weekend at the movies? X-Men First Class was last week, next week is Green Lantern. Are we mask-free for a few days?
No, because the powers in Hollywood have decided there can be no nerd gap in the relatively short summer season and have given us Super 8.
Go see it right now, and then come back and click some links:
Superman: If you're at all interested in the new DC reboot coming up, legal eagle Jeff Trexler at Comics Beat has a fascinating post about the wrangling that's gone on between the Superman creators and DC's corporate parent over the years and how it's affected publishing decisions.
Superman II: And Daniel Best at 20th Century Danny Boy unearths a great selection of early correspondence between various DC Comics people and Jerry Siegel. It's great reading.
Superman III: Comedy writer Ken Levine (M*A*S*H; Almost Perfect; Volunteers) weighs in on the new Superman.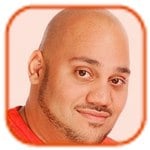 Posted by Andru Edwards Categories: Corporate News, Home Entertainment, Internet, Movies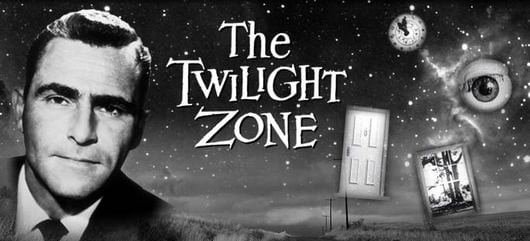 Netflix on Tuesday announced a deal with CBS Corporation that will bring classic CBS content to Netflix's "Watch Instantly" streaming library.
Starting in April, dozens of CBS shows will be available to all Netflix members, including "Medium" and "Flashpoint." Netflix will also add full seasons of "Frasier," "Family Ties," and "Cheers." For sci-fi fans, the streaming library will soon include "Star Trek" and "Twin Peaks." CBS is also contributing shows from the 60s, including "The Twilight Zone" and "The Andy Griffith Show."
Two companies signed a two-year, non-exclusive deal; CBS retains the right to extend it for another two years.
"More and more, people want to be able to access our programming on a wide variety of platforms. We are very pleased that the titles offered through this deal will now also be made available to a whole new community through the terrific and convenient service that Netflix offers," Scott Koondel, president of distribution for CBS Television, said in a statement. "We will continue to pursue additional non-exclusive distribution partners that are additive to our overall business."
Click to continue reading Netflix scores Star Trek, Twilight Zone, and more CBS titles for instant streaming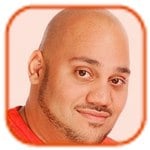 Posted by Andru Edwards Categories: Features, Techies, Under $100, Under $25, Under $250, Under $50, Under $500
ThinkGeek is always a fun place to shop for unique gifts for the techies in your life, and they've just opened their Holiday Gift Center of Tomorrow, featuring some of their most popular products. Head on over to check out items like the Star Trek Enterprise Pizza Cutter, and the awesome BuckyBalls Magnetic Building Spheres, among others!
© Gear Live Inc. – User-posted content, unless source is quoted, is licensed under a Creative Commons Public Domain License. Gear Live graphics, logos, designs, page headers, button icons, videos, articles, blogs, forums, scripts and other service names are the trademarks of Gear Live Inc.