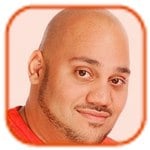 Posted by Andru Edwards Categories: Broadband, Cell Phones, Editorial, Wireless / WiFi,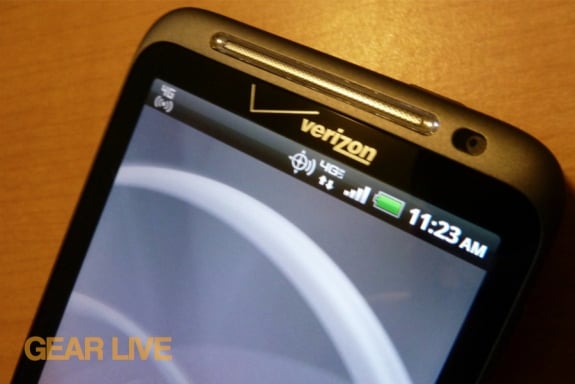 I'm addicted to 4G, and it could happen to you, too.
By now, almost everyone has seen TV commercials advertising 4G phones. Essentially, a 4G mobile hotspot lets you work anywhere as if you were at home or in the office with a fast broadband connection. With sustained average download speeds in excess of five megabits per second, it's likely you won't be able to tell the difference.
Granted, many felt the same way about the first 3G cellular modems released several years ago. But the Web has become much more advanced since then; all that extra AJAX and HTML5 code takes more bandwidth. People are also streaming more music and video these days. As a result, 3G no longer seems like enough.
In addition, the Apple iPhone 4 and Android smartphones running OS 2.2 (commonly known as Froyo) now offer mobile hotspot capability. That means that for an extra monthly fee, you can use your phone as a 4G hotspot for up to five devices—or even eight, in the case of the HTC Thunderbolt. You no longer need to buy a separate cellular modem, which was really just one more thing to carry around, charge all the time, and worry about losing. Mobile hotspot access averages $20 per month across the major U.S. carriers. That's not chump change, but it's a long way from the $50 to $60 per month a separate USB modem normally costs.
Click to continue reading It's official: I'm addicted to 4G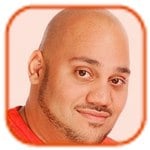 Posted by Andru Edwards Categories: Cell Phones, Google, Handhelds, Product Reviews,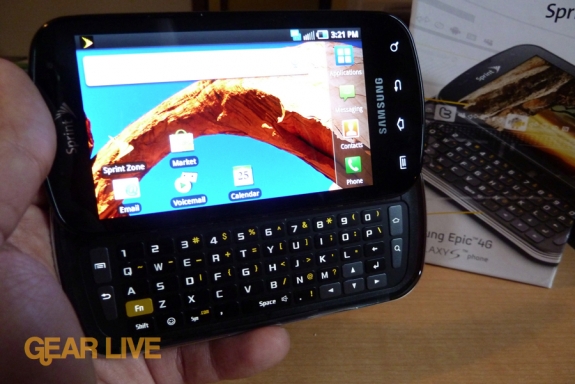 The Samsung Epic 4G is the second phone from Sprint to take advantage of their speedier 4G service, the original being the EVO 4G. The Epic 4G is part of Samsung's Galaxy S line of Android smartphones, although visually it's a departure from others like the Samsung Captivate, Fascinate, and Vibrant from other carriers. You do still get the TouchWiz 3.0 interface, 1GHz Hummingbird processor, and the 4-inch Super AMOLED display. So what's different, aside from the phone being able to access Sprint's 4G network? Well, it's a Galaxy S phone with a full slide-out QWERTY keyboard. So, is it worth your time—and more importantly—your money? We've got our full review for you, so click on through.
Click to continue reading Epic 4G review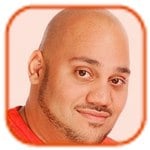 Posted by Andru Edwards Categories: Cell Phones, Features, Galleries, Handhelds,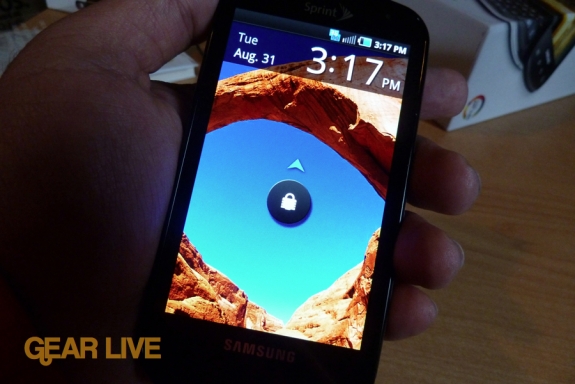 Today, Sprint launched the Samsung Epic 4G smartphone, their second Android phone that can tap into their 4G network. We have our hands on the device, and we've taken a bunch of shots to show off Samsung's only QWERTY keyboard-sporting Galaxy S device. We know you want to get to our Epic 4G review ASAP, but do take a moment and check out the Epic 4G unboxing gallery we've put together to really get an idea of the look of the thing, won't you?
Gallery: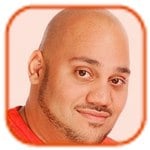 Posted by Andru Edwards Categories: Cell Phones, Handhelds, Wireless / WiFi,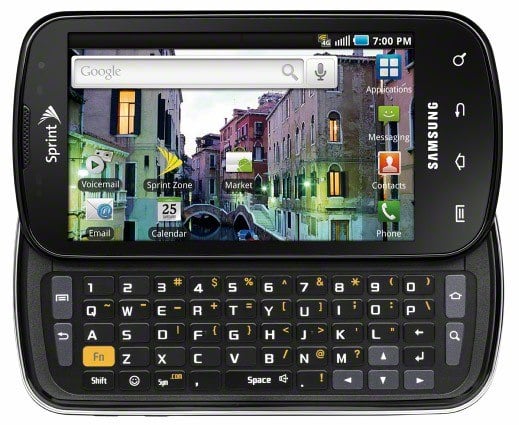 Sprint just announced their newest Android smartphone, the Samsung Epic 4G. Formerly known as the Galaxy S Pro in the rumor mill, the Epic 4G will launch in "the coming months" and seems feature-packed. For starters, it's got a 4-inch Super AMOLED display, 1GHz Hummingbird processor, 5 megapixel camera with LED flash and 720p video recording, front-facing VGA camera for video calls, accelerometer, and 802.11b/g/n Wi-Fi, and a landscape QWERTY slider keyboard. Naturally, the Epic 4G will be running Samsung's customized version of Android 2.1.
Definitely nice to see more 4G smartphones launching on Sprint's 4G network, giving the EVO 4G some company. We will have more on the Epic 4G as news comes out.
Read More

| Sprint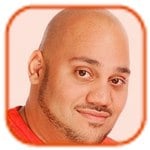 Posted by Andru Edwards Categories: Software, Wireless / WiFi,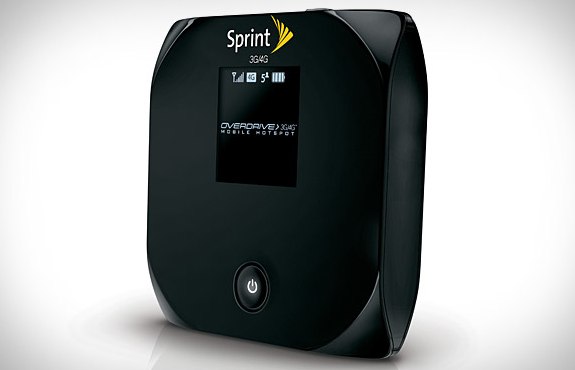 We are big fans of the Sprint Overdrive, especially because here in Seattle, we've got 4G coverage. The network is speedy, and the Overdrive pretty much comes with us wherever we go. We use it as a WI-Fi hotspot for the iPhone, iPad, and laptop. We can even let friends hop on the network if need be. That said, there have been a few annoyances every now and then—it would crash once or twice a day, requiring a reboot. Starting the thing up took forever. Random disconnects would have us questioning why we weren't getting data.
Well, a new firmware update for the Overdrive was released yesterday, and it seems to fix everything we had a problem with. Here's the full list of fixes and improvements:
Improved device stability, eliminating all known freeze-ups and lock-ups
Wi-Fi enhancements that improve Wi-Fi stability and eliminate Wi-Fi disconnects and crashes
Significant improvement in 3G & 4G WAN stability, eliminating most 3G and 4G disconnects
Some improvement in overall battery life and battery life in poor coverage; for more information on how to improve battery life, see the "Overdrive Battery Tips" document on DSP
Faster boot-up time (10-12 seconds faster)
Improved response time when changing the WAN Mode setting - time savings of approximately 1 minute, 20 seconds; no reboot required (includes switching from 3G to 4G and vice versa)
Tool Tips added to GPS settings screen to help the users understand the GPS settings
Faster response time after canceling an operation on the Advanced Settings screen (device reset is no longer required; offline time decreased by 1.5 minutes)
The ability to now enable or disable the microSD card and the TRU-install™ feature in addition to DataLink support
Just log in to your Overdrive admin console and check for updates. You'll get the new hotness in short order.
Read More

| Sprint Overdrive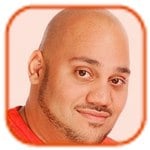 Posted by Andru Edwards Categories: Cell Phones, Handhelds, Wireless / WiFi,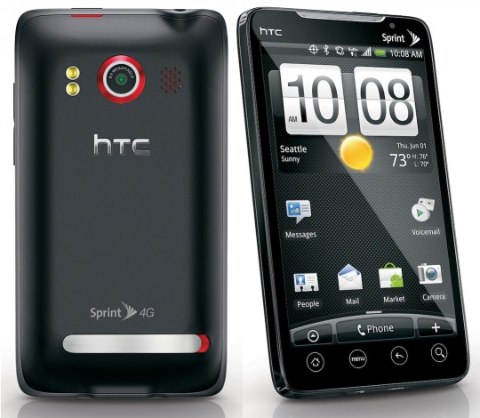 Sprint has finally made their plans for the launch of the drool-worthy HTC EVO 4G public knowledge. The company's first 4G smartphone will go on sale on June 4th for $199 after mail-in rebate. Before rebate, you'll be paying $450, but if you pick it up at Best Buy (you can pre-order from them now) you get the rebate instantly with no waiting.
As a refresher, the HTC EVO 4G is an Android-powered phone that has WiMAX built in. That, alongside the 1GHz Snapdragon processor are what account for the phones tremendous speed. It also has an 8 megapixel camera for taking photos and videos, and a 1.3 megapixel camera on the front that will allow for video conferencing. Oh, and it has a ridiculously huge 4.3-inch touchscreen.
Aside from the typical Sprint unlimited plan, this phone has a mandatory $10 per month fee for the 4G access. The nice thing there is that, with that plan, you don't get any bandwidth cap on 4G or 3G access. Seriously, truly unlimited. The other major feature that the EVO 4G sports is the ability to act as a 4G hotspot for up to eight other devices. As it turns out, that is an option that will cost $30 per month. Still, though, when you consider that $30 per month to tether up to eight devices at a time to the speedy Sprint 4G network, that isn't really that bad at all.
Read More

| Sprint HTC EVO 4G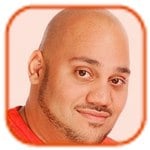 Posted by Andru Edwards Categories: Gizmatic, Short Bytes, Accessories, Features, Podcasts, Product Reviews, Videocasts, Videos, Wireless / WiFi,
We give you a first look at the Sprint 4G Case for the iPad in this episode. Sprint, trying to capitalize on all the iPad buzz, and the fact that they are the first carrier in North America to offer 4G service, released this case as a method to push their Sprint Overdrive 4G mobile hotspot. You can get it free with purchase of an Overdrive device at Best Buy. You can also check out our written Sprint 4G Case review, along with the Sprint 4G iPad Case gallery.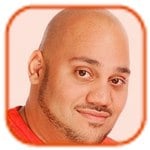 Posted by Andru Edwards Categories: Gizmatic, Short Bytes, Accessories, Features, Podcasts, Product Reviews, Videocasts, Videos, Wireless / WiFi,
We've talked about the Sprint Overdrive 4G hotspot a bunch, including a look at a scenario where it saved us from the perils of AT&T in our Sprint Overdrive review. Well, in this episode, we review the Sprint Overdrive 4G mobile broadband hotspot, letting you know all the details on the device and what you can do with it. Seriously, this thing allows you to connect up to five devices (think iPhone, iPad, laptop, etc.) to Sprint's 4G network at the same time in supported cities. The Overdrive will fall back to 3G if you leave a 4G area, still supporting up to five devices (albeit, a bit more slowly.) It's a solid device, and it's no wonder that Sprint's trying to jump on the iPad bandwagon with the Overdrive.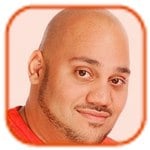 Posted by Andru Edwards Categories: Accessories, Apple, Handhelds, Wireless / WiFi,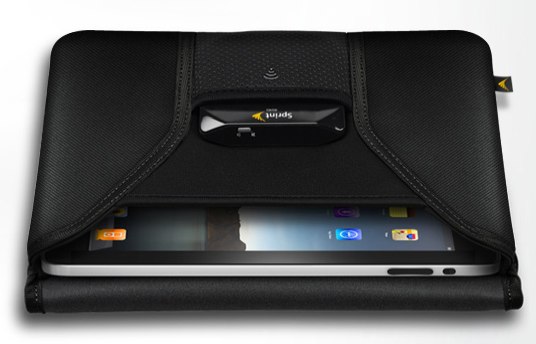 Oh man, do we love how hard Sprint is pushing their 4G service, especially as it pertains to Apple devices! The latest is a new 4G iPad case, which is basically a sleeve-style cases for the iPad that also has a pocket that is specially fitted to house a Sprint Overdrive 4G hotspot. Now, Sprint is just referring to this as the "4G Case," and they even say that it also fits the nook and other e-readers, but let's call a spade a spade here, Sprint is trying to entice you to buy an iPad and Overdrive rather than an AT&T 3G iPad. We can't say we disagree with that option either.
You can get a Sprint 4G case free with the purchase of a Sprint Overdrive at participating Best Buy locations. We called up four participating locations in the Seattle area though, and no one knew what the hell we were talking about. So, your mileage may vary.
Read More

| Sprint 4G Case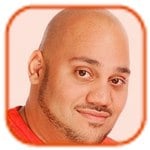 Posted by Andru Edwards Categories: Full Episodes, Gizmatic, Broadband, CES, CES 2010, Features, Podcasts, Videocasts, Videos, Wireless / WiFi,
We caught up with Clear, who had just launched their new 27-city 4G mobile broadband network, at CES 2010's It Won't Stay in Vegas blogger party. We talk a bit about what 4G is, why it's better (way better) than 3G, and also give you a look at the technology in action. Clear has partnered with Sprint on the rollout of 4G, so all that 4G that Sprint has been talking about recently? That's thanks to the efforts of what Clear (formerly known as ClearWire) has been doing in the 4G space.
A big thank you to Bing for sponsoring Gear Live's CES 2010 coverage.
© Gear Live Inc. – User-posted content, unless source is quoted, is licensed under a Creative Commons Public Domain License. Gear Live graphics, logos, designs, page headers, button icons, videos, articles, blogs, forums, scripts and other service names are the trademarks of Gear Live Inc.