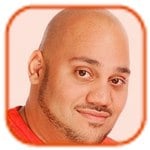 Posted by Andru Edwards Categories: Gizmatic, Short Bytes, Apple, Cell Phones, Handhelds, Portable Audio / Video, Software, Videocasts
This episode was sponsored by Geek Squad's Idea Festival. Submit your ideas for using technology to save the planet at ideafest.geeksquad.com.
One unique aspect of the iPhone is that you, as the buyer, get to activate it yourself using iTunes, rather than having the phone activated in-store. We figured we would activate the phone on camera to show how seamless (or non-seamless, depending on how you look at it) the iPhone activation experience is. Watch the video, and let us know what you think.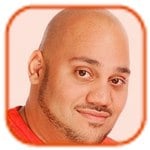 Posted by Andru Edwards Categories: Full Episodes, Gizmatic, Apple, Features, Microsoft, PC / Laptop, Software, Videocasts
We went out to Parallels headquarters right outside Seattle to talk to Ben Rudolph, and to get a first-hand look at Parallels 3.0. Ben walks us through all of the new features of the latest release of the vastly popular OS X virtualization software, including 3D GPU support, SmartSelect, and Snapshots. If you have been waiting for something truly excellent to enhance your computing experience, this may very well be it.
Posted by Christopher Sasaki Categories: Nintendo, Release Dates, Wii
IGN is reporting that Nintendo of Japan has revealed the Wii lineup for the rest of 2007. Japanese Wii owners can breath a little sigh of relief – high profile titles Mario Galaxy, Super Smash Brothers Brawl, and Metroid Prime 3: Corruption are slated for release in 2007. North American gamers will have to wait for confirmation on these titles, but a Japan release in 2007 would seem to be a good indication that the same games are on their way to the US as well, particularly Metroid. Nintendo, more than any other hardware manufacturer, relies heavily on their first party line up to carry the console, so getting 13 first party releases, albeit with non-games like Wii Health and Wii Music will help drive demand during the holiday season. Of course, this might be moot if Nintendo can't increase their hardware supply as they have been promising. With third parties still seemingly adjusting to developing for the Wii, Nintendo is going to be the prime software supplier for 2007.
Read More

| IGN

Posted by Christopher Sasaki Categories: Hardware, Nintendo, Nintendo DS, PlayStation 2, PlayStation 3, PSP, Wii, Xbox 360
February's NPD data has been released, and things look good for Nintendo. 1up has the details on video game sales for last month, and the Nintendo DS sold 485,000 units, the Wii 335,000. For the rest of the next-generation hardware, Microsoft maintained its sales pace by moving around 228,000 consoles, while the Playstation 3 saw a significant drop to 127,000. The PSP didn't do much better against the DS, moving 176,000 handhelds.
The only bright spot for Sony would be that in the non-handheld category, the PS2 took second behind the Wii, selling 295,000 units, showing that their now last-generation technology still has plenty of legs at retail. Still, having their PS3 sales drop by nearly half over last month's sales is a significant change; if new software from Sony can't change course, the company may have to do something drastic to turn things around.
Microsoft should be pretty happy; while they didn't lead the pack, the company will surely trumpet their increase in year-over-year sales. That, and having the number one game at retail for the month of February, Crackdown will also help. 1up's article also further details the rest of the software charts for the month.
Read More

| 1up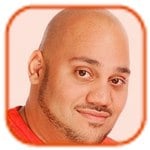 Posted by Andru Edwards Categories: Gizmatic, Short Bytes, CES, CES 2007, Features, Music, PC / Laptop, Software, Videocasts
What do you get if you combine DDR and a Piano? Piano Wizard! The Piano Wizard teaches basic music notation and piano playing skills in a somewhat childish interface. Don't get me wrong - it sounds like a great idea for kids, but the company seems to be marketing it at ages 4-40, and I'm not so so sure if it will succeed in the teen and up market.
Check out the video for it's DDR-tastic interface, and some hot MIDI love.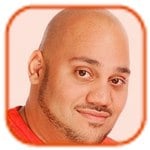 Posted by Andru Edwards Categories: Gizmatic, Short Bytes, Cell Phones, CES, CES 2007, Features, Software, Videocasts
We met with Dan Shapiro from Ontela here at CES and learned more about their coming mobile photography technology. The average consumer takes more than 150 pictures with their cell phone each year, and does nothing with them - they sit on the phone, unprinted, unsent, and unappreciated. Ontela's technology automatically transfers photos from your phone to your home computer using your phone's internet connection.
The Ontela technology is brain dead simple: the trigger for the transfer is as simple as clicking the shutter button. Once you have taken your photo it's sent to the computer, effectively giving you a computer hard drive sized memory card. You can also choose to have the Ontela service transfer the photos to Flickr, Kodak, or other services for you automatically.
The technology is being sold to carriers and is not available yet, but will be appearing in phones soon - stay tuned for more information on this fantastically simple way to get your photos off your phone, and in to your life.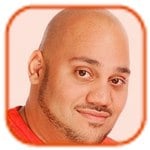 Posted by Andru Edwards Categories: Gizmatic, Short Bytes, CES, CES 2007, Features, Home Entertainment, Microsoft, Software, Videocasts
At the Showstoppers event here at CES, we stopped by and chatted it up with Dave Mathews of SlingBox, where he gave us a look at the new Windows Vista SlingPlayer. Check out the walkthrough in this episode.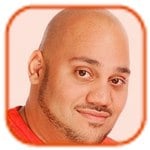 Posted by Andru Edwards Categories: Gizmatic, Short Bytes, Features, Portable Audio / Video, Product Reviews, Software, Video Games, Videocasts
Jake Ludington and Sparky take a close look at Pinnacle Mobile Media Organizer in this episode. The software aims to make your life super simple as it pertains to getting your video content onto your PSP and iPod, as well as managing that content.
Sponsor: Online Meetings Made Easy with GoToMeeting Try it Free for 45 days - just use Promo Code: Podcast.
Posted by Christopher Sasaki Categories: Hardware, Xbox 360
Microsoft's Xbox Team has offered up a little insight into the development effort that went behind the launch of the HD DVD player. 4.7 million lines of code seems a bit much, but knowing that all of the audio and video codecs had to be developed in software puts this complexity into context. According the the Xbox Team, all of the following had to be implemented in software for the HD DVD to play back discs.
Video Codecs: H.264, MPEG-2, VC1
Audio Codecs: Dolby Digital+, DTS, TrueHD, LPCM, MPEG
HDi: The HD DVD runtime engine.
GDI: Drawing stuff like menus
AACS: Cryptography/DRM stuff
MF: Audio/Video pipeline
According to the team, the HD DVD decoding software utilizes all six Xbox 360 hardware threads to play back video, possibly pushing the console harder than any other software title besides Gears of War. While one can appreciate the effort that Microsoft has made in bringing the HD DVD player to market, one also has to note the all of the additional complications that next generation video formats seem to hold for the average consumer.
Read More

| Xbox Team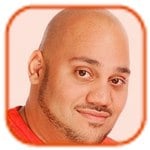 Posted by Andru Edwards Categories: Blogging, Business Tools, Features, Software
11:30: TypePad is a hosted blogging service that gives you a 30-day free trial. Keywords are very important. What words do people use when they try to find your product or service? This aids in choosing a TypePad subdomain for your blog address.
11:35: Dave takes everything through the basic TypePad setup process. Filling in fields, choosing a domain, Terms of Service, etc.
11:38: Question - Are you giving traffic to Six Apart rather than to yourself when going with a hosted blogging service? The blog should be subset of your domain. You can redirect your domain from TypePad through their interface, forwarding your TypePad blog to your personal site.
11:43: Focusing on title of the blog - again, focus on keywords here. Then moves to choosing a TypePad layout template. The further down content is on a page, the less relevant to Google. As for sidebar, 2 column right is much better than 2 column left as far as ranking.
11:49: Password-protected blogs are an option, which is great for private communication or corporate blogs.
11:56: Dave goes on to show the TypePad interface and posts a blog post right from the stage.
© Gear Live Inc. – User-posted content, unless source is quoted, is licensed under a Creative Commons Public Domain License. Gear Live graphics, logos, designs, page headers, button icons, videos, articles, blogs, forums, scripts and other service names are the trademarks of Gear Live Inc.