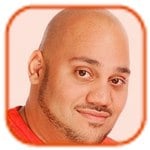 Posted by Andru Edwards Categories: Cell Phones, Handhelds, Hot Deals,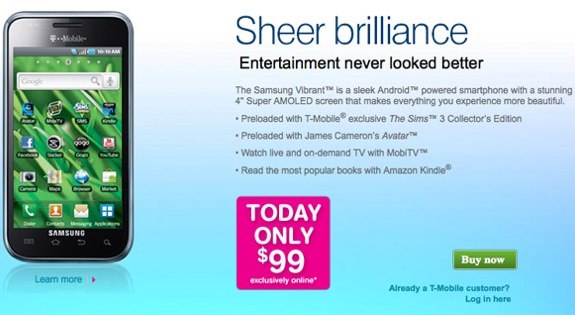 Looks like T-Mobile is doing their best to stay in the news today. Aside from announcing the T-Mobile G2 HSPA+ smartphone this morning, they've also got a killer deal on the Samsung Vibrant. Just for today, they've got an online-only special where you can buy the Vibrant for $99. If you are unfamiliar, this phone typically sells for $199, and it's worth every penny of that price with the amazing Super AMOLED display and 1GHz processor. Seriously, if you want a great phone on T-Mobile at a great price, you'll wanna jump on this deal.
Read More

| Samsung Vibrant Promo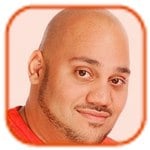 Posted by Andru Edwards Categories: Cell Phones, Google, Handhelds, Wireless / WiFi,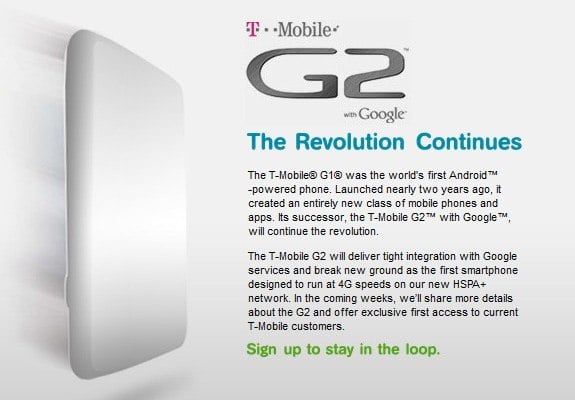 Okay, so we know that T-Mobile launched their super-fast HSPA+ network recently, and up to this point, only data-specific devices are able to take advantage of those increased speeds. However, that's about to change with the impending launch of the T-Mobile G2. Yup, the G1, the first Android phone to hit the market a couple of years ago, is finally getting its successor in the G2, and it'll be the first phone to support HSPA+ speeds. It will be available next month, and it'll be built by HTC (which means it should be awesome.) Here's a statement from T-Mobile on the news:
"T-Mobile is proud to have launched the world's first Android-powered phone, the T-Mobile G1, which captured the imagination of developers and consumers alike nearly two years ago. Now, we are readying its successor - the T-Mobile G2 with Google. Delivering tight integration with Google services, the G2 will break new ground as the first smartphone specifically designed for our advanced HSPA+ network, which delivers today's available 4G speeds. In the coming weeks we'll share more details about the G2, including information on how current T-Mobile customers can get exclusive first access. Visit http://g2.t-mobile.com to register for updates."
Read More

| T-Mobile G2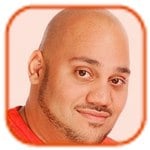 Posted by Andru Edwards Categories: Cell Phones, Handhelds,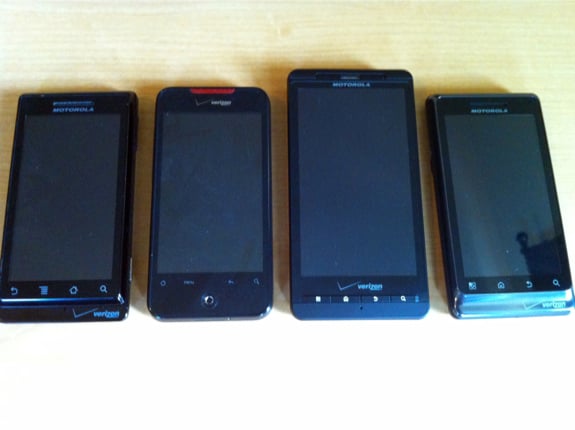 With the release of the Motorola Droid 2, what you see above is the complete and current Verizon Droid smartphone lineup. Of course, now that the Droid 2 is available, the original Droid is no longer being sold, although you can find it as a refurbished unit still. The Droid Incredible from HTC is still my favorite Android device, and it'll get even better once Android 2.2 arrives in a few days on the Incredible. The Droid X is the monster that's figuring out if it wants to be a smartphone or a mini tablet, and the Droid 2 gives us a powerful (seriously, it's fast) QWERTY slider that ships with Froyo already installed.
Now here is the interesting thing. The original Droid was Verizon's first Android device, and it launched on November 6, 2009. A little over 6 months later, the Incredible launched. Three months later, the Droid X arrived from Motorola, and then a month after that, we got the Droid 2. Verizon launched four Droid devices in under a year, and it took Apple three years to do the same. When you look at it that way, it's only logical that Android phones will outsell iPhone handsets, as there are way more of them to go around (not to mention that they're available on all four carriers as well.)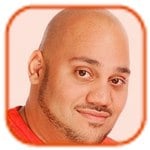 Posted by Andru Edwards Categories: Cell Phones, Features, Handhelds, Product Reviews,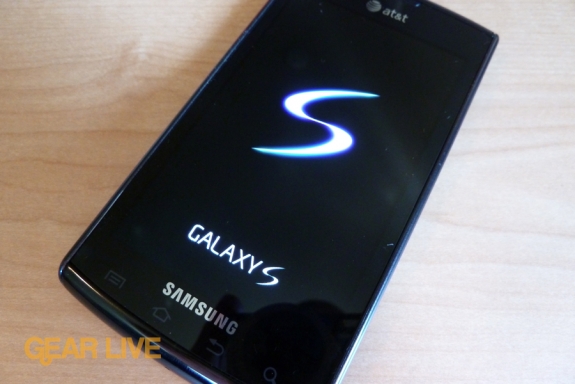 We've been playing with the Samsung Captivate for a couple of weeks now, so we wanted to bring you our full review of the device that's the best Android smartphone available on the AT&T network. The AT&T version of the Galaxy S features a 4-inch Super AMOLED display, a 1 GHz Hummingbird processor, 5 megapixel camera, 720p video recording, 7.2 Mbps HSPA, 802.11b/g/n, and Bluetooth 3.0. It ships with a highly customized version of Android 2.1 (Eclair.) It's available now from AT&T for $199. Is it worth it? We let you know our thoughts after the break.
Click to continue reading ATT Samsung Captivate review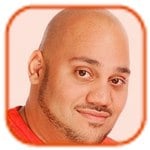 Posted by Andru Edwards Categories: Cell Phones, Corporate News, Handhelds, Software, Videos,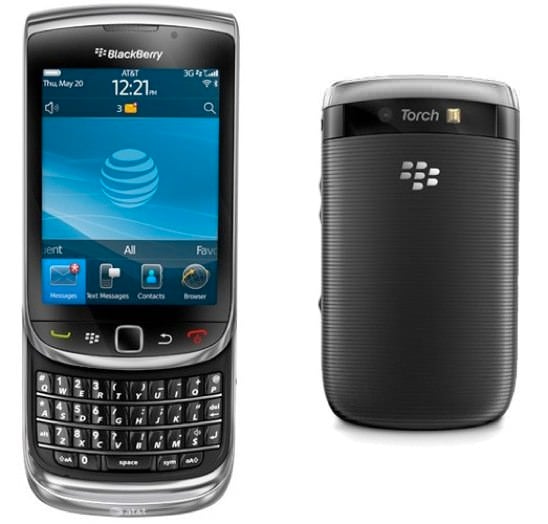 This morning Research in Motion formally announced the much anticipated BlackBerry Torch (formerly the 9800,) and we must say, we're kind of excited about it. The Torch has got a bunch of features that make it a formidable competitor in the smartphone space. Things like a full QWERTY keyboard portrait slider, 5 megapixel camera with flash, 3.2-inch touchscreen display (480x360,) 802.11n support, GPS, and much more. It's got 4GB of internal storage and ships with a 4GB microSD card as well. 512MB RAM and a quad-band 3G radio that'll let you use it across the world. One of the more interesting features is MEdia Sync, which lets you sync your content to the device right over WI-Fi. Oh, and did we mention that it runs the new BlackBerry 6 operating system? AT&T has got the exclusive on this one, and it launches in nine days on AUgust 12th, available for $199 with a two-year contract.
Wanna see it in action? Hit the break for a couple of BlackBerry Torch introductory videos!
Click to continue reading BlackBerry Torch launches on ATT on August 12 for $199
Read More

| AT&T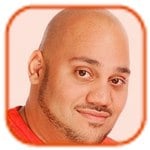 Posted by Andru Edwards Categories: Apple, Cell Phones, Handhelds, Mods / Hacks,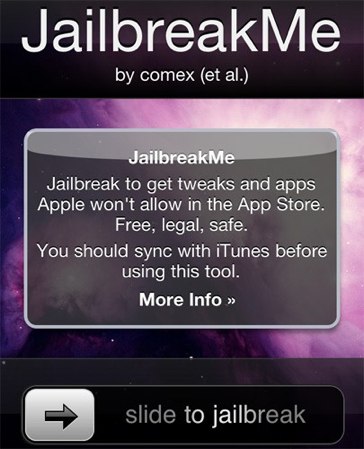 We know that ever since iOS 4 hit the scene, many users have been clamoring for a jailbreak release so they can install hacks and apps that Apple won't approve, or frowns upon. Well, that time has come, as an iOS 4 jailbreak has arrived—and it's super-simple. To do the deed, just head on over to JailbreakMe.com. You'll see the image above. All you need to do is swipe, and the jailbreak process will begin, directly on your iPhone, iPad, or iPod touch. After a couple of minutes, the process will be complete. Couldn't be easier!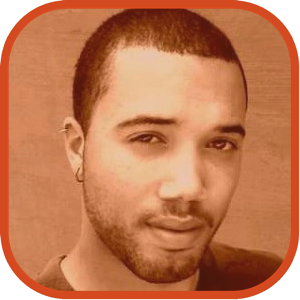 Posted by John Kilhefner Categories: Photography, Utilities, $9.99,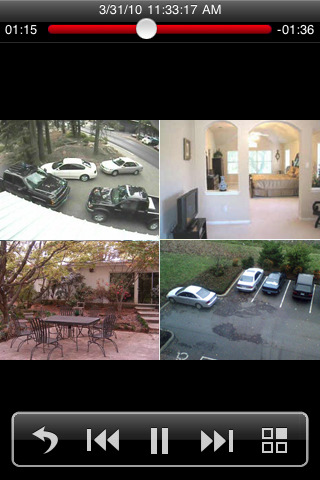 Ever feel the prying urge to know what's going on inside your home when you leave your teenage son all alone for the weekend? Or just to check up on that sketchy baby sitter that you suspect is engaged in the larceny of your video game collection? How about just to watch public accessible surveillance cameras around the world for your own kicks? Whatever your fancy, Mobiscope wants to give it you. In real time. On your smartphone.
While the home surveillance technology is not new by any means, Mobiscope gives wannabe spies on a budget a great way to start. All that you need to begin your snoop-tastic adventure is a simple web camera, and the Mobiscope app installed on your smartphone.
If one camera isn't enough, you can access up to four well placed camera feeds at one time! The mobile app allows you to check up in real time what is going on in your home, or someone else's (hey, no judgement here!). Spying can be hard, and Mobiscope knows this. That's why the app lends you the ability to send an alert to your smart device when motion is detected so you don't miss a beat! What's more, the video feed can be recorded and viewed in real time with sound on the desktop edition, and on BlackBerry.
This app will run iPhone users just $9.99, while Windows, Palm, Android, and BlackBerry users will have to fork over $19.95. If spying is the name of your game, then you will definitely want to equip yourself with this little stealthy on-the-go gem.
Read More

| Mobiscope App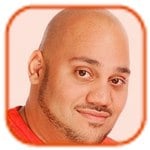 Posted by Andru Edwards Categories: Apple, Cell Phones, Corporate News,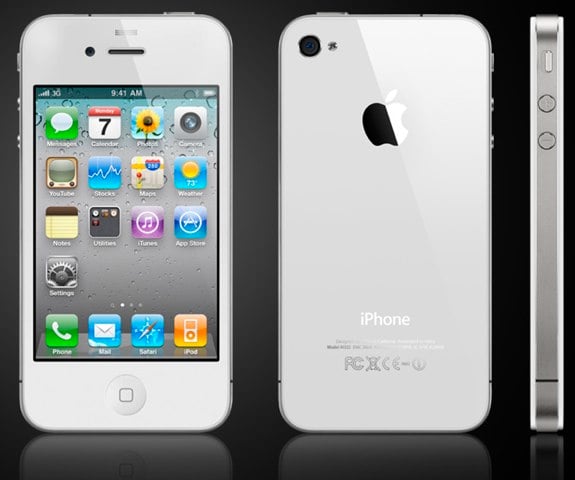 Just four days ago, Steve Jobs said that the white iPhone 4 would be available at the end of July in limited quantities. Well, it looks like he spoke a bit too soon. This morning Apple released a brief statement letting us know that the white iPhone 4 will not ship this month. In fact, the only timetable they are comfortable providing is that it will ship sometime between August 1 and December 31. See for yourself:
Statement by Apple on White iPhone 4

CUPERTINO, Calif., July 23 /PRNewswire-FirstCall/—White models of Apple's new iPhone 4 have continued to be more challenging to manufacture than we originally expected, and as a result they will not be available until later this year. The availability of the more popular iPhone 4 black models is not affected.
If you wanted a white one, just remember, your purchase date affects your upgrade date. If you wait too long, you'll be left out when iPhone 5 gets released.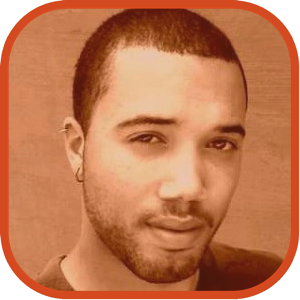 Posted by John Kilhefner Categories: Cell Phones, Editorial, Handhelds, Microsoft,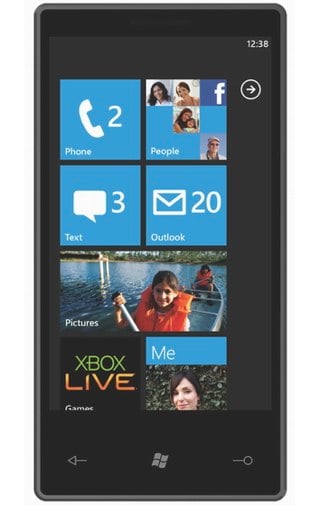 With iOS, Android, WebOS, and BlackBerry dominating the smartphone scene, Microsoft has been noticeably absent from the game. Now they are aiming to change that with Windows Phone 7. Whether Microsoft will be able to pull a rabbit out of its hat and become relevant in the hearts and pockets of users is completely up to what Windows Phone 7 can do. The OS was recently previewed and it is promising to say the least, but is still flawed in some key areas.
The Good
While in lock mode you will have an at-a-glance look at time and date, incoming emails, calender appointments and texts. A simple upwards slide of the screen reveals the elegant dashboard, which uses a "tile" interface that is very well done. Your tiles are completely customizable, allowing you to "pin" your favorite and most used tiles to your home interface, such as playlists, people, webpages, and apps.
What you will notice right off the bat is that the touch screen response is incredibly fast. In fact, the smoothness of touch is right up there with iOS 4 as the most responsive UI on a smartphone ever.
The keyboard is one of the more important aspects of a smart phone (who talks anymore?), as users will definitely need a cooperative keypad when sending texts and emails. Windows Phone 7 manages to pull it off exceptionally well. The virtual keyboard works in both vertical and horizontal modes, and as expected, is better suited for horizontal use. Though, the feel of the keyboard shouldn't be taken too seriously just yet, as we will have to wait to get our hands on a finished piece of retail hardware to gauge its comfort in use.
Click to continue reading Windows Phone 7 Preview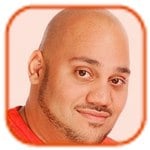 Posted by Andru Edwards Categories: Cell Phones, Google, Handhelds,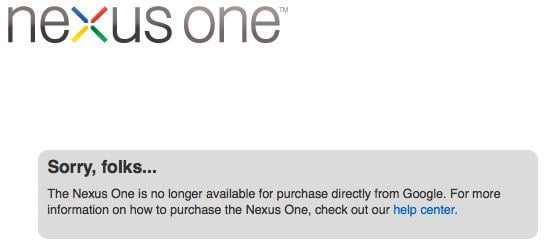 A few days ago, Google made it known that the Nexus One Android smartphone would be reaching the end of life status in short order, but we didn't think that meant a day or two later. However, as you can see from the image above, Google's online store is fresh out of Nexus Ones, and they won't be restocking any more of them. Many argue that the Nexus One was, and still is, the best Android smartphone on the market. It was available directly from Google as an unlocked device as well, and always had first crack at the newest Android release. Here's hoping we see a Nexus Two of some sort in the future.
Read More

| Google

© Gear Live Inc. – User-posted content, unless source is quoted, is licensed under a Creative Commons Public Domain License. Gear Live graphics, logos, designs, page headers, button icons, videos, articles, blogs, forums, scripts and other service names are the trademarks of Gear Live Inc.