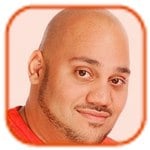 Posted by Andru Edwards Categories: Cell Phones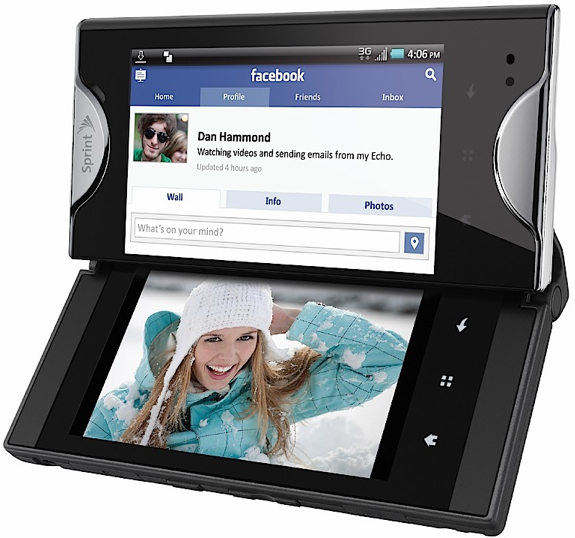 The dual-screen Kyocera Echo smartphone will be available on Sprint starting April 17 for $199.99 with a two-year contract, the carrier announced Monday.
Sprint will allow customers to start reserving the Echo on March 26 via sprint.com/echo, for pickup on April 17. On that day, the smartphone will also be available in Sprint stores and online.
The Kyocera Echo was announced in February. It features two, 3.5-inch 800-by-480 LCD touch-screen displays that can operate side-by-side, independently, or together via a 4.7-inch integrated display.
Click to continue reading Kyocera Echo dual-screen smartphone hits Sprint April 17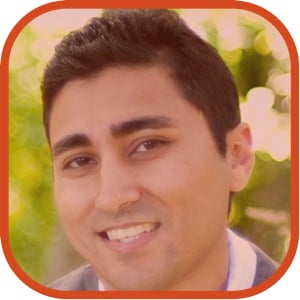 Posted by Reza Malayeri Categories: Apple, Cell Phones, Corporate News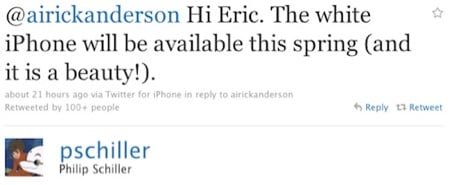 It looks like Apple executive Phil Schiller let the cat out of the bag on the white iPhone release date over the weekend. He promised a spring release date for the white iPhone. Apple has delayed the launch of the white iPhone 4 several times for various reasons. The problem with the device was "light leakage" from around the edges of the glass. The white paint on the iPhone was causing light to leak, and Apple developed a special manufacturing process to combat the problem. There were also rumors that Apple was not happy with the original shade of white that was being produced at the manufacturing plant.
Click to continue reading Phil Schiller confirms white iPhone 4 set for Spring launch
Although we're probably months away from any type of iPhone 5 announcement, a Chinese site claims to have new pictures of the rumored product.
Engineering images obtained by iDealsChina show iPhone 5 to have a much larger, edge-to-edge screen that covers most of the front of the phone. However, besides the bigger screen, the device looks much like the iPhone 4.
"We just got what appears to be mold engineering drawings for iPhone 5," the site says. "These would be used by case designers to create plastic, TPU, aluminum, silicone, and leather cases. A while back we [heard] rumors that iPhone 5 would have a curved back but these images show iPhone 5 with the same form factor as iPhone 4 but with an edge-to-edge screen."
Click to continue reading iPhone 5 rumored to have edge-to-edge display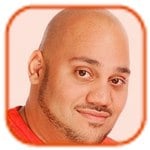 Posted by Andru Edwards Categories: Cell Phones, Microsoft, Software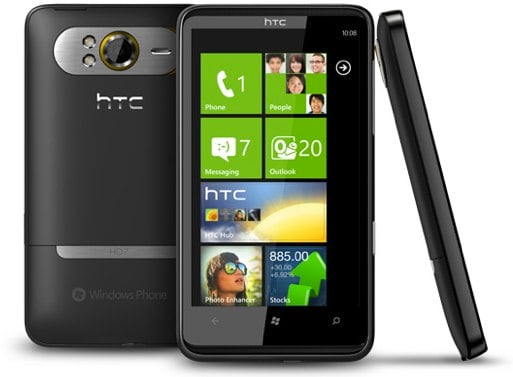 Given the problems with its first Windows Phone 7 update, Microsoft said Thursday that it will delay the next upgrade, which will bring cut and paste functionality, until late March.
"I believe it's important that we learn all we can from the February update. So I've decided to take some extra time to ensure the update process meets our standards, your standards, and the standards of our partners," Eric Hautala, Microsoft's general manager of customer experience engineering, wrote in a blog post. "As a result, our plan is to start delivering the copy-and-paste update in the latter half of March."
Microsoft started rolling out its first, minor update for the Windows Phone 7 platform in late February, but a glitch prompted the company to temporarily halt updates for Samsung phones.
Click to continue reading Next Windows Phone 7 update delayed to March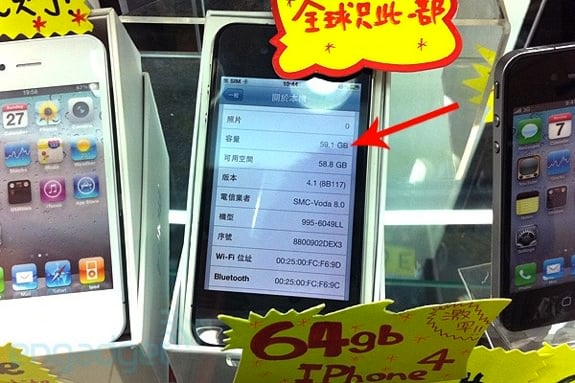 A small batch of 64GB iPhone 4 prototypes was reportedly discovered in a "grey" market in Hong Kong, according to a couple Chinese blogs.
First announced on Chinese-language blog Unwire.hk and later "confirmed" by MIC Gadget, the 64GB model appears to be unlocked and running iOS 4.1.
MIC Gadget posted photos of the phone's exterior showing that, like the iPhone 4 prototype Gizmodo found in a bar last spring, this model has plenty of X's printed on its case: the model number states 'XXXXX'; FCC ID number is 'BCG- XXXXXX,'; printed capacity is 'XXGB.'
Click to continue reading 64 GB iPhone 4 prototype discovered in China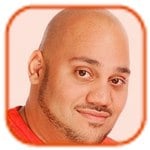 Posted by Andru Edwards Categories: Apple, Cell Phones, Handhelds, Rumors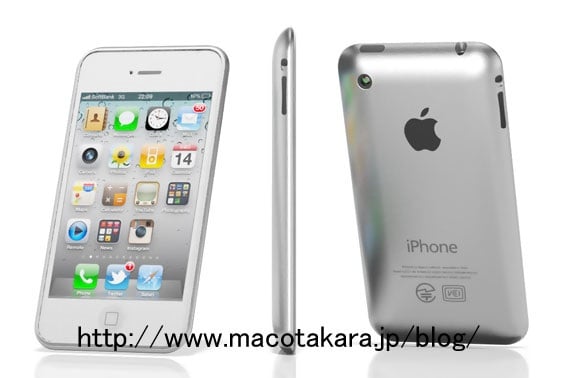 Now that Apple has announced the iPad 2, you can count on months of rumors leading up to a probable summer release of a fifth-generation iPhone. The most recent tidbits suggest that the next version of the device will replace the glass back with an aluminum that is similar to the original iPhone.
Macotakara translated a story that first appeared in Taiwan's Economic Daily News which said complaints of scratching and difficulty painting the glass back prompted Apple to make this change. Additionally, the report said that the weight of the glass added to Apple's rethinking of the back design.
Apple will also abandon the external steel frame that works as the iPhone 4's antenna, according to the report. The external antenna led to a wealth of bad press for Apple when it was revealed that holding the phone in way that covers the anetnna, dubbed the "death grip," could interfere with wireless signals.
Click to continue reading iPhone 5 to pick up metal back, new antenna?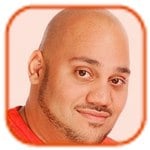 Posted by Andru Edwards Categories: Cell Phones, Corporate News, Microsoft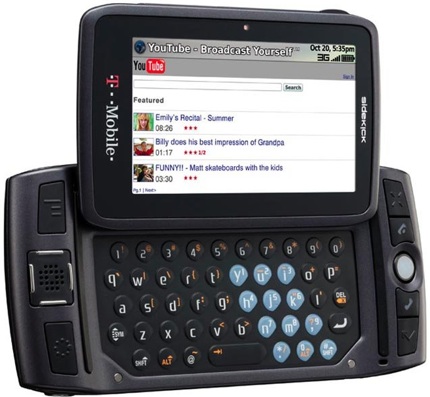 RIP, Sidekick. T-Mobile's once-beloved e-mail phone will finally die on May 31, when T-Mobile and Microsoft pull the plug on the specialized data service that delivers Web pages, e-mails, and apps to the Sidekick line.
"It was a joint decision reached by Microsoft and T-Mobile," T-Mobile spokesman Tom Harlin said. "We think it's a natural order for products to be replaced by newer technology, and we've announced there will be a 4G-enabled, Android-powered Sidekick."
But here's the catch: Harlin refused to commit to releasing the new Sidekick before May 31, saying only that "in terms of the next Sidekick, we'll have more information in the coming weeks."
Originally known as the Danger Hiptop, the T-Mobile Sidekick was a huge breakthrough for affordable, easy-to-use messaging phones when it first came out in 2002. Seven more models came out through 2009, and the Sidekick built a reputation as a popular messaging solution for young people with prepaid accounts. T-Mobile stopped selling the Sidekick last July.
Click to continue reading T-Mobile Sidekick service gets killed
The rumor-mill is once again a-churning over the possibility of a larger-sized iPhone that could compete against its beefier Android cousins. Although Apple CEO Steve Jobs has previously stated his thoughts on the matter -- "No one's going to buy" a larger iPhone—a new picture from an unidentified Chinese iPhone parts reseller offers a tantalizing tease for a larger iPhone to come.
If the picture holds true, then the iPhone 5 would retain the same external look and feel as its predecessors—at least, in terms of how its user-facing panel is constructed. The home button might not be going anywhere, but it would now be centered beneath a screen that's been increased from 3.5 inches across to 4.
Said unidentified company might throw more pictures up, including shots of the rear casing for the allegedly larger iPhone—there's just no indication as to what the timeline for the leaked shots might be. Or, for that matter, just how accurate they are.
Digitimes has previously reported that Apple is planning on bulking up to a four-inch iPhone (screen size, that is) for its fifth-generation device.
Click to continue reading iPhone 5 four-inch screen discovered?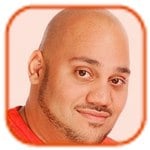 Posted by Andru Edwards Categories: Apple, Cell Phones, Features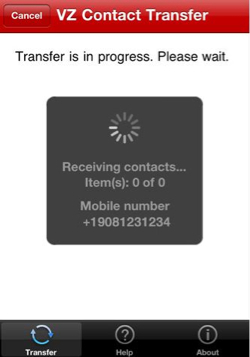 Dreading the hassle that comes with moving your contacts to a new phone? Don't despair. You can transfer your address book from your old phone into your new Verizon iPhone 4 in less than 10 minutes, you don't need a pen and paper, and in most cases, it's free.
Below are instructions for extracting your address book from most phones on the big four U.S. carriers—AT&T, Sprint, T-Mobile, and Verizon. There are only two things you need before diving in—active service on your current phone, and a Gmail account (unless you're already a Verizon Wireless subscriber).
Click to continue reading How To: Transfer your phone contacts to the Verizon iPhone 4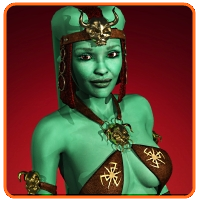 Posted by Patrick Lambert Categories: Cell Phones, Corporate News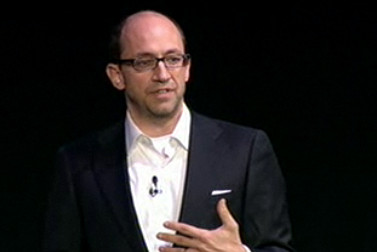 The media seems fixated on branded phones. Google phones, Facebook phones, Twitter phones. For the companies, it make a lot of sense. A place like Facebook, where many people already spend a large amount of their web time browsing that site, would love to have your whole mobile experience encompassed in their own service. Just last week, INQ announced that they will make such a phone for Facebook. It's another story for users however, which may be weary of using a phone that is dependant on a single service. This Monday at the Mobile World Congress, Twitter CEO Dick Costolo answered a question by saying that Twitter had no plan to ever do a Twitter phone, and that the very concept was not what the company was about. He said "Twitter already works on every device you're going to hear about this week. Tweets flow seamlessly across platforms; that's what we're trying to accomplish." He compared Twitter with water, which is everywhere, forgotten, but available in many ways.
Read More

| Mashable

© Gear Live Inc. – User-posted content, unless source is quoted, is licensed under a Creative Commons Public Domain License. Gear Live graphics, logos, designs, page headers, button icons, videos, articles, blogs, forums, scripts and other service names are the trademarks of Gear Live Inc.