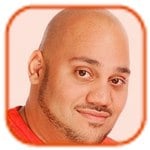 Posted by Andru Edwards Categories: Apple, Cell Phones, Wearables, Corporate News, Handhelds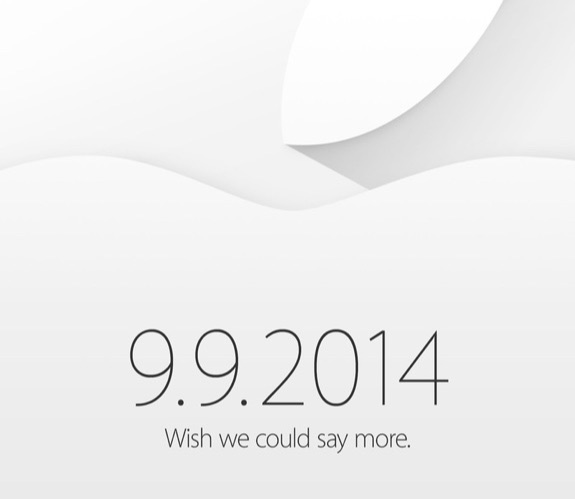 Apple has said that it plans to make 2014 a banner year for the company, offering its most impressive product line-up in company history. Well, the year's been relatively quiet, but that's about to change. The company has just sent out invitations for an Apple Event, set to take place on September 9, 2014. We've been pointing to this date for a few months as the day when the iPhone 6 and iPhone 6L will be announced, and it looks like that's exactly what's gonna go down.
Additionally, it's been reported that Apple will also announce the long-awaited iWatch, a wearable device that will sync up with the iPhone and provide both health tracking and home automation features.
We'll be bringing you the news live as it happens on September 9, so you know where to be for all the action! Be sure to check out our video previews of the 4.7-inch iPhone 6, and 5.5-inch iPhone 6L smartphones.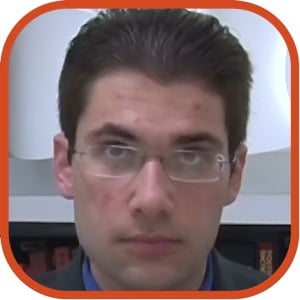 Posted by Ariel Levin-Waldman Categories: Cell Phones, Handhelds, Microsoft, Software, Video Games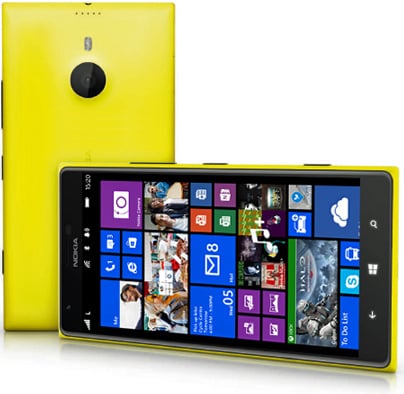 Microsoft has an ambitious new idea to set themselves apart from Android and iOS. They want to install their video game motion sensor technology in an upcoming Windows Phone. Tom Warren of The Verge says that Microsoft insiders have slipped him some elusive information on the new phone.
The goal is to eliminate as many buttons and screen swipes as possible from the new phone. It should be able to answer a call simply by holding it up to your ear and end a call when it is dropped into a pocket. Place it on the table to put it on speaker, wave a hand in front of the screen to dismiss alerts, and push buttons without touching the phone, these are the feats that Warren says the phone will be capable of.
The 3D features, as they are being called, are not unique to Microsoft. Amazon is purportedly going to reveal a similar device June 18th. Eliminating screen smudges is cool, but I am not certain if I would be willing to buy a whole new phone to do it though. Given that the Kinect didn't sell consoles on its own merit, I am skeptical if it will do so in the even more competitive smartphone market.
Still, if the 3D sensor allows me a full size keyboard without taking up any real space, it might just be worth a glance.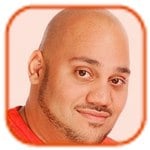 Posted by Andru Edwards Categories: Apple, Wearables, Rumors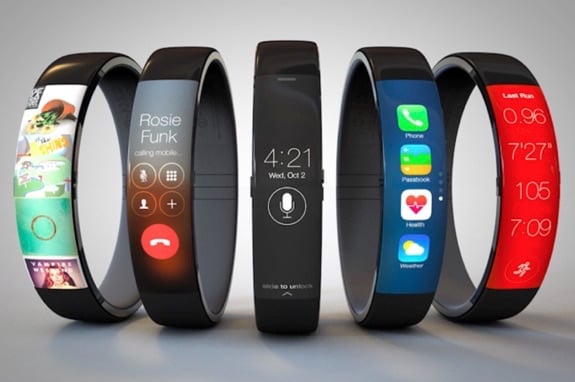 Industry sources are aligning, and it appears that Apple is prepping to release its first wearable watch (which many are referring to as the iWatch) this October. According to Re/code and Nikkei, Apple is planning a special event to debut and show off all the features of the new device in October--by our own estimation, this would be a month after the iPhone 6 and iOS 8 launch, and could be within the same timeframe that Apple launches the new Touch ID-enabled iPads.
People familiar with Apple's plans tell Re/Code the company hopes to schedule a special event that month to show off the device, which is designed to make good use of the HealthKit health and fitness information-gathering app it recently showed off at WWDC. Could things change between now and fall? That's certainly possible. But right now October is the target date.
We've been hearing about the rumored fall release of the iWatch for months, while simultaneously also hearing that it might be pushed back to 2015. Now that more reliable sources are in on the reports, it looks like things are coming together. Nikkei is also reporting that the device will sport a curved OLED touchscreen display, and will heavily focused on integrating with the new Health app in iOS 8, tracking things like calories burned, sleep activity, blood oxygen levels, and other fitness-related data.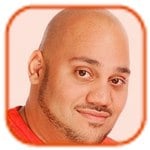 Posted by Andru Edwards Categories: Cell Phones, Handhelds, Rumors, Videos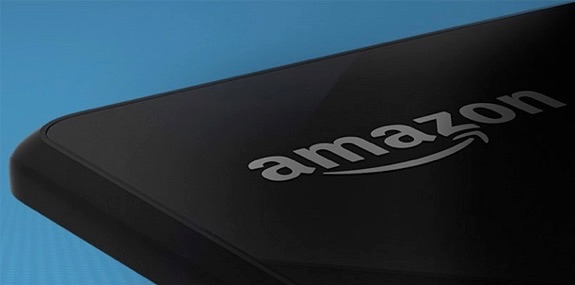 Amazon has released a new video that teases what we expect to be its new Kindle smartphone. You can see people in the video interacting with...something...whatever it is, it has been masterfully cut from the footage. The users are all impressed, saying things like "It moved with me!" and "How does it do that?" while swaying back and forth. Of course, the rumored Amazon smartphone was said to include six cameras near the display that would track the movement of your head in order to provide an interactive, glasses-free 3D user interface.
While the video, which we've embedded below, doesn't give away much of anything, what we are expecting is a smartphone with a 4.7-inch display, a Qualcomm Snapdragon 801 processor, 13-megapixel camera, and 2GB RAM. And that crazy software UI. As you can see in Amazon's teaser image above, the device is black, and has a beveled rear edge. The company has planned a big launch event in Seattle on June 18th, where we'll bring you all of the news as it's announced. For now, check out the video after the break.
Click to continue reading Amazon seemingly set to reveal Kindle smartphone in Seattle on June 18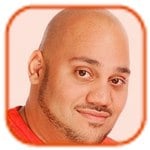 Posted by Andru Edwards Categories: Apple, Cell Phones, Rumors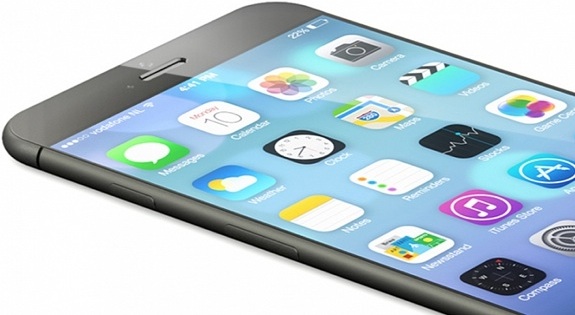 It's been rumored for months that Apple will launch two larger iPhone models this year, and now 9to5Mac is jumping in with a report on the new display resolution. If correct, we should see the iPhone 6 sporting a 1704 x 960 resolution. That's way up from the current 1136 x 640 resolution found on the iPhone 5 and iPhone 5s Retina displays, and would allow Apple to release the phones with a larger display while enhancing the Retina quality of its smartphones. No, it's not 1080p (that would be 1920 x 1080,) but it's close enough that at the rumored screen sizes of 4.7- and 5.5-inches, you'd be hard-pressed to notice.
The number we want to look at here is the pixels per inch (ppi), which will tell us how sharp the displays will be. 1704 x 960 at 4.7-inches results in a pixel density of 416 ppi. On a 5.5-inch iPhone, that drops a bit to 356 ppi. The iPhone 5 and iPhone 5s, comparatively, both have a 326 ppi display, so the new iPhone 6 models definitely will look better than the current devices.
iOS 8 won't be much different from iOS 7 in terms of the design and layout, so instead we can likely expect app icons that are sharper and larger on the home screen, and in-app elements to be clearer as well once developers get their apps updated for the new display. Of course, Apple will have its own first-part apps ready at launch.
Word is that we may see Apple unveil the iPhone 6 at a special event in August, but this info seems solid. If you recall, a couple of years ago we reported that the iPhone 5 would get a bump to a 4-inch 1136 x 640 display prior to it being announced.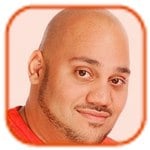 Posted by Andru Edwards Categories: Apple, PC / Laptop, Rumors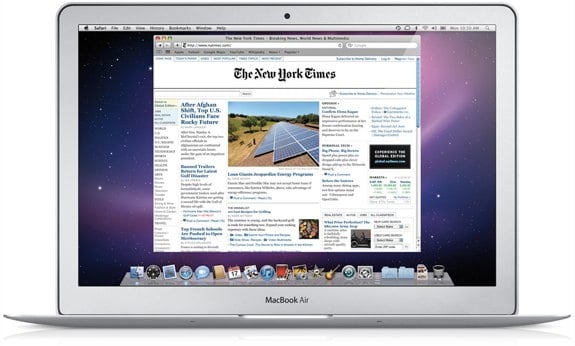 Apple is expected to release its new line of MacBook Air notebooks as soon as tomorrow, multiple sources are reporting. The word is that shipments of the new MacBook Airs have already started arriving at Apple Stores in advance of the announcement, which will allow buyers to pick up the new models right away.
This won't be the redesigned fanless MacBook Air with 12-inch Retina display and buttonless trackpad that has been rumored for a few months. Instead, this update should bring the newer Intel Haswell processor to the Air, offering speed and battery life increases. Once we get word on an announcement, we'll let you know.
Read More

| MacBook Air product page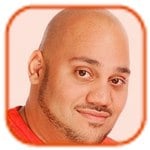 Posted by Andru Edwards Categories: Apple, Corporate News, Home Entertainment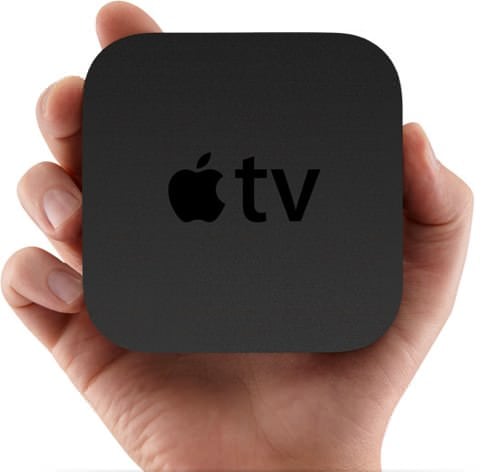 Apple CEO announced that Apple TV sales have now surpassed 20 million during today's Q2 2014 earnings call. As such, the company recently stopped referring to the Apple TV business as a "hobby," as it's done for the past seven years or so.
"I'm feeling good about this business and where it could go," Tim Cook said, further revealing that the company stopped calling the product segment a hobby once it pulled in $1 billion in revenue in 2013. "it didn't feel right to me to refer to something that brought in a billion dollars as a 'hobby,'"
Now, the Apple TV is an "area of intense interest"--no longer a hobby, indeed. The last major Apple TV hardware release came in 2012. Since then, the company has added many new channels of content over time. Rumors continue to persist that Apple will release a new Apple TV set-top box with expanded functionality, while others say that the company is set to reveal a full-on 4K Ultra High Definition television set of its own.
You can pick up the current Apple TV at a discount on Amazon.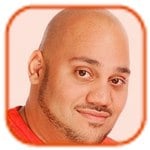 Posted by Andru Edwards Categories: Apple, Handhelds, Rumors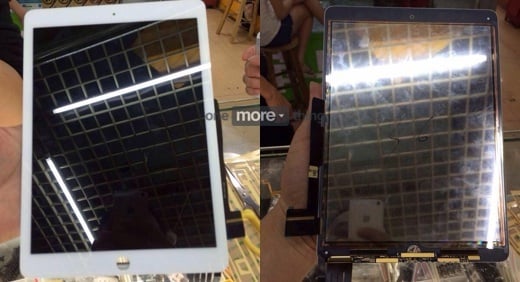 If today's leaked photos are to be believed, the next iPad Air will feature a front panel with an integrated display. This design change would allow for the iPad Air to be even thinner than it already is. Originally popping up on the One More Thing Web site, citing a "trusted Dutch source with connections in China." Interestingly enough, this photo come just a couple of days after the alleged leaked iPhone 6 front panel image appeared.
Of course, there's no way to confirm the validity of the photos or the parts featured in them. They could certainly be cloned parts, although One More Thing seems confident in their source, and has been correct on similar leaks in the past.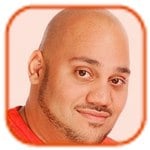 Posted by Andru Edwards Categories: Cell Phones, Handhelds, Rumors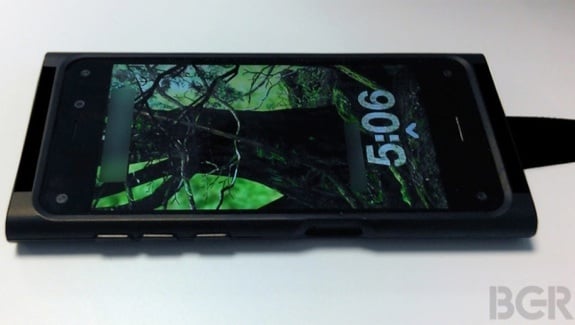 Our friends at BGR is reporting that it has acquired an image of Amazon's upcoming smartphone with 3D display. Purportedly, this is a prototype, and if it's true, it has some interesting features that set it apart from the pack. The biggest feature is a 3D effect that is powered by a series of infrared cameras that are used to to track the eyes and face of the user, which then uses the data gathered to power the 3D effect without using the typical methods of deliverying glasses-free 3D (like found on the Nintendo 3DS.) The display is a 4.7-incher, along with a 13-megapixel rear camera.
Amazon has been rumored to be working on its own smartphone for years, ever since releasing the first Kindle Fire tablet. According to the Wall Street Journal, Amazon's 3D smartphone should ship to customers this September.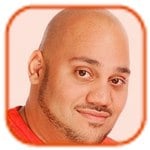 Posted by Andru Edwards Categories: Apple, Cell Phones, Handhelds, Rumors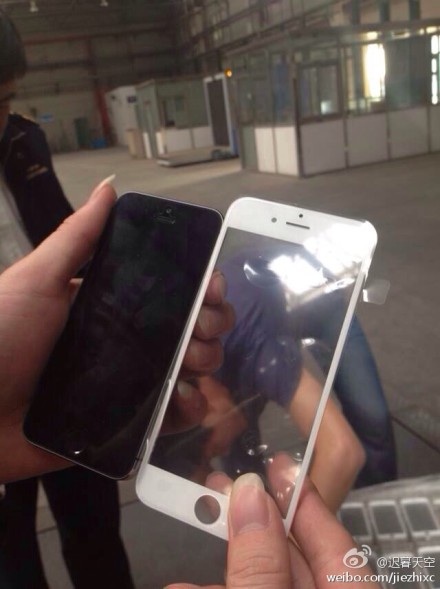 A photo that purports to show a front panel from the upcoming iPhone 6 has appeared on China's Weibo site. In the photo, someone is holding the alleged iPhone 6 part up next to a current black iPhone 5s in order to show a size comparison between the two Apple smartphones. The display panel matches up with the rumored 4.7-inch size increase. Of course, that doesn't mean that this particular image is real, but iPhone leaks do start happening annually, like clockwork, around this time of year for the past three years.
Click to continue reading Photo purports to compare iPhone 6 display panel with iPhone 5s display
© Gear Live Inc. – User-posted content, unless source is quoted, is licensed under a Creative Commons Public Domain License. Gear Live graphics, logos, designs, page headers, button icons, videos, articles, blogs, forums, scripts and other service names are the trademarks of Gear Live Inc.