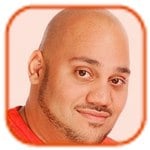 Posted by Andru Edwards Categories: CES, CES 2016, Music, Videos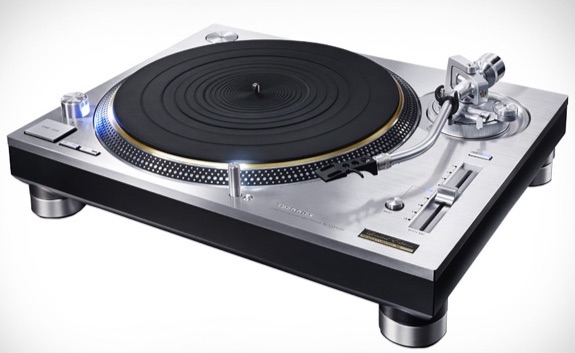 If you talk to DJs both old and new about the Technics 1200 turntable, you'll quickly realize just how legendary the deck truly was. Last year, Panasonic revived the Technics brand, and customers the world over had one question: "Where's the 1200?" Passionate fans even went to far as to sign petitions to let Panasonic know that they wanted to see the iconic record player make a triumphant return. At CES 2016, they got their wish, as the Technics SL-1200G and SL-1200GAE were announced, and they've been improved over all of the previous models.
Click to continue reading The Technics 1200 Turntable Returns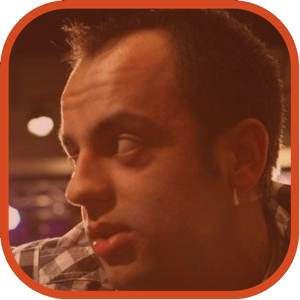 Posted by Andrey Malskiy Categories: Design, Editorial, Rumors, Transportation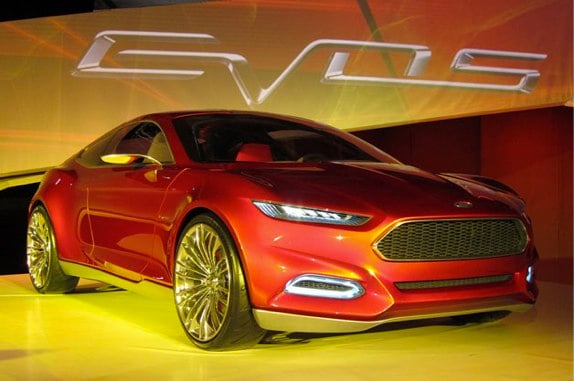 There are rumors floating around that Ford maybe ditching its retro-designed Mustang in favor of a modern look. Wall Street Journal's Matt Ramsey is a proponent of this theory.
In his article, he suggests that Ford is doing so due to decline in retro-looking car sales. He also suggests Volkswagen suffered the same fate with its New Beetle, which also saw a decline in sales. However, Autoblog brings up two valid counterarguments. One is the Mustang did not have competition for years, and now competes against Dodge. Secondly, both manufacturers where hit by the recession, thus sales suffered.
Both arguments hold true. Ford has announced that it's going to take the Mustang global. Though the retro-looking Mustangs are popular here in the States, they may not be everyone's cup of tea in Europe. They're not big on large, bulky vehicles roaming the streets. We don't blame them either, since most of their city streets aren't wide enough for pedestrians to walk on.
The speculated predecessor for the retro-Mustang would be the Evos. The Evos is geared with Generation Y in mind. It also fits well with Ford's overlapping theme set by the Fusion or the Aston Martin look, as we like to call it. Though we're not opposed the redesign, we'd be sad to see the retro-bodied Mustang go to pasture.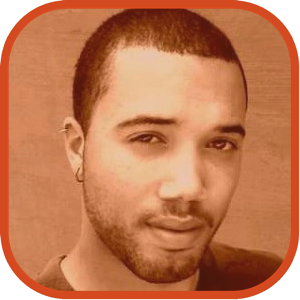 Posted by John Kilhefner Categories: Adventure, Nintendo, Retro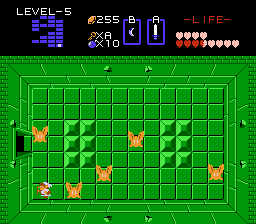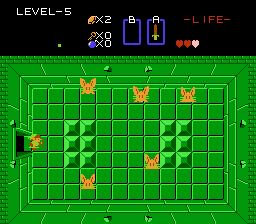 Then as Zelda no Densetsu for the Famicon Disc System, this early prototype shows a considerably less difficult adventure for Link to conquer: enemies appear less frequently and rupees aparantly grow on trees. Other changes include minor differences in character design, such as the whiskers on the Pols Voice as seen in the pictures above (FDS version pictured left).
Click that read link to try out the rarest build of Zelda no Densetsu known to man!
Read More

| Lost Levels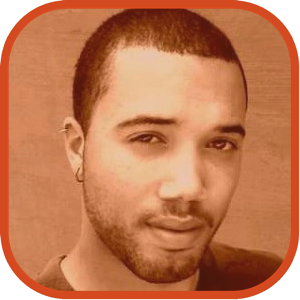 Posted by John Kilhefner Categories: Accessories, Apple, Cell Phones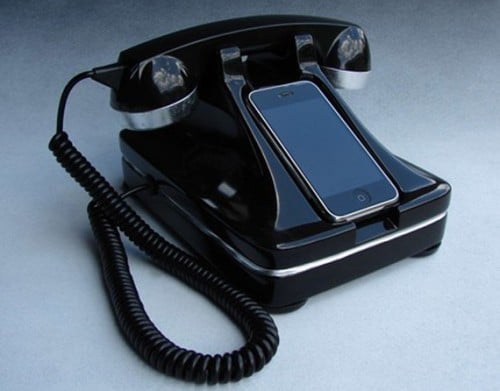 Who says that we have to sacrifice tradition with technology? All versions of the iPhone will dock to the iRetrofone base, turning your smartphone into a traditional corded phone like the one in your grandma's kitchen. In addition to being a functioning phone in its own right, the iRetrofone also syncs and charges your iPhone in retro style. The iRetrofone comes in a variety of different styles and colors, such as pink, red, green, purple, and clear.
Read More

| Etsy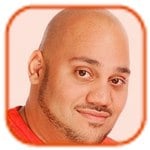 Posted by Andru Edwards Categories: Culture, Nintendo, Retro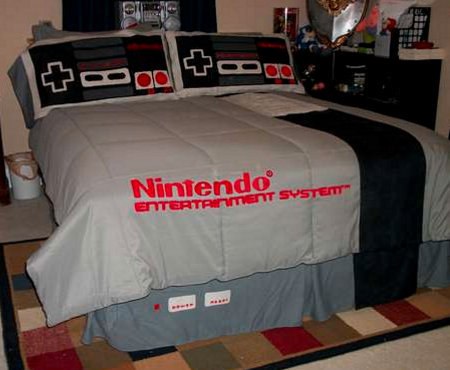 For all you retro NES fans out there that just can't get enough, you've gotta admire the time and effort put into this bedding project that ended up being a surprise birthday gift to one superfan. Extra points for the controller pillows.
Read More

| Instructables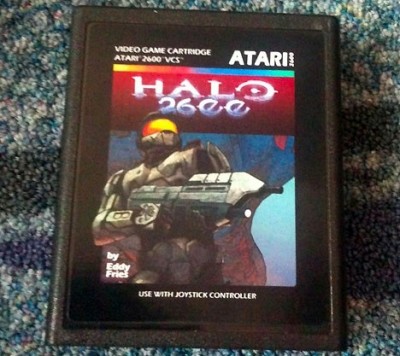 While the original Halo: Combat Evolved may look as ancient as they come to some of today's gamers, the former VP of Microsoft's game publishing division was curious to how Halo would fare in the retro days of Atari 2600. The result? Halo: 2600! Halo 2600 began as a way for Ed to get his hands dirty in some 2600 code work, but the resulting experience transformed into a complete retro classic showcased at the Classic Gaming Expo. To solidify the retro experience, Halo 2600 even sports a cartridge modeled in true 2600 fashion. Below, Ed discusses his experience making Halo 2600, and a bug that seems to fit into the Halo experience:
"It's around this time that I discovered the existence of what I call "Magic Land". I was working on a bug with the boss encounter and accidentally found myself completely outside the 64 room map. I was wandering through memory that was never intended to be interpreted as part of the map but the code was doing the best it could to interpret what was being thrown at it. Strange, misshapen monsters attacked me in even stranger ways as I wandered through this bizarre land that I had unintentionally created. I left a bug or two in the final game to allow others to find and explore this strange landscape as I did."
While waiting for Halo: Reach to hit stores, get your Master Chief fix here.
Read More

| Halo 2600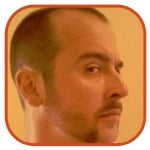 Posted by Finnian Durkan Categories: Culture, Music, Retro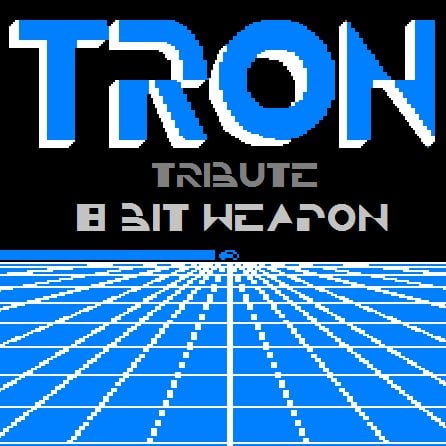 For anyone out there who has been longing—nay, pining—away for remixes of the stripped-down melodies that accompanied their favorite 80's Midway/Capcom/Atari games, then 8-Bit Weapon has the cure for what ails you. The Tron Tribute EP is available for download, and the remixes are based off of the original score by Wendy Carlos for the 1982 film. The EPs samples use sounds from the following systems: Commodore 64, Nintendo NES, Nintendo Game Boy, Apple II, and Atari 2600. Beware: repeated listening may cause you to troll eBay and craigslist for your old Coleco-Vision console. For anyone born after 1985, this may be a little confusing. I know that quarters are like the nickel of the 80's now, but 6-8 of those in your pocket used to mean 2-3 hours at the arcade… What's an arcade? ...I hate you.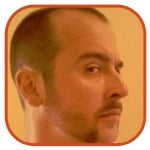 Posted by Finnian Durkan Categories: Accessories, Apple, Cell Phones, Household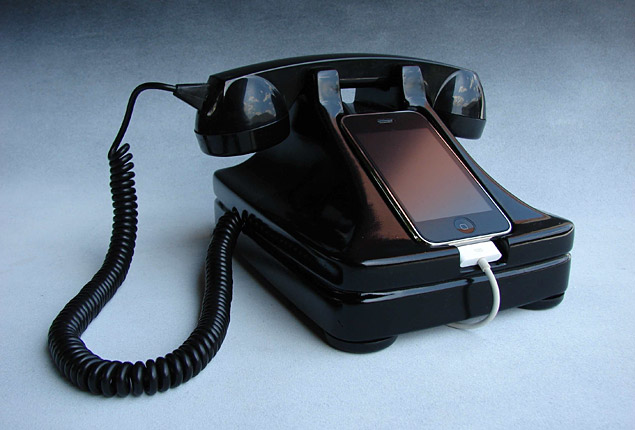 Do you feel like you've maxed out your emo/meta cred? Does your 3 wolves howling shirt sneer at you and your oh-so-last-week iPhone? Well fear not, my bespectacled flannel-clad hipster 'friend', the iRetrophone has the cure for what ails you. That is, if what ails you is your ability to walk anywhere instead of being tethered to one spot in particular… which is kind of the point of owning a cel phone, yeah? Or do I sound like someone's grandpa? Is the next meta-craze immobilizing one's cel phone? If so, then sign me up!!! I've been yearning for an excuse to get my tape-driven answering machine out of my attic. Don't worry, the handset works too so you can cradle it against your left ear while smoking your corn-cob pipe and twirling your horn-rimmed glasses, Wheezer-fan.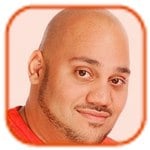 Posted by Andru Edwards Categories: Apple, Handhelds, Microsoft, Mods / Hacks, Software, Videos
Oh yes, my friends, the iPhone can run Windows 95. Sure, it's not as easy as downloading it from the App Store or anything, but still, you've gotta give mad props to a dev who can work this kind of magic on a jailbroken iPhone. Check out the video above for a glimpse of both the past and the future. Hold us.
[via Gizmodo]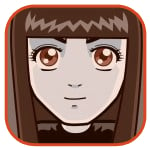 Posted by Sheila Franklin Categories: Nintendo, Puzzle, Retro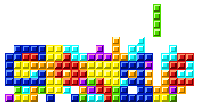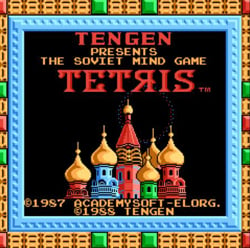 We wondered why we kept seeing the almost intelligible Google logo of late, until we realized it was in honor of 25 years of the puzzle game. If you were one of those who saw it in your head after playing for hours, shame on you. If you weren't, have your own marathon with the David de Niese's unlicensed NES Cafe Tengen Tetris. We bet you will get hooked enough to have your own nightmares.
Read More

| Every Video Game

© Gear Live Inc. – User-posted content, unless source is quoted, is licensed under a Creative Commons Public Domain License. Gear Live graphics, logos, designs, page headers, button icons, videos, articles, blogs, forums, scripts and other service names are the trademarks of Gear Live Inc.