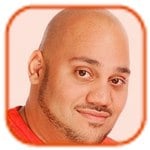 Posted by Andru Edwards Categories: Gossip, Performances, Pop,
Lady Gaga turned down $1 million to appear at the US Republican conference last year.
The "Bad Romance" singer was offered the huge sum to appear at the event in August 2012, and the party even promised $230,000 of the money would go to domestic violence shelter if she agreed to perform.
Other artists to say no to the event included country star Dolly Parton and rapper Pitbull, although they were offered lower fees.
The discoveries were made in a lawsuit filed by the Republican party's fundraising organization, American Action Network against Cater America LLC, who organized entertainment for the event. Gaga, 27, has previously been critical of Republican presidential candidate Mitt Romney, and showed support for current president Barack Obama, when he was elected ahead of his opponent for the Democrat party in November last year.
Click to continue reading Lady Gaga Turned Down $1 Million Concert
Posted by Sal Traina Categories: Editorials,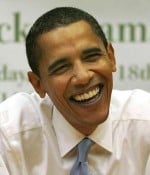 This is for the people who swear Barack Obama is for change, and "non-partisan" politics. In a past blog, I wrote about a letter President Obama submitted to the left wing site, The Daily Kos. In that letter, he calls out to fellow liberals to basically flush out any moderate Democrats, and take the "fight" to the Republicans. Where is the change? Where is this "end of childish" politics he's talking about? I haven't seen it yet. I see him keeping with what he wrote for the Kos…an ultra-partisan political ideology.
In one part, he writes:
In order to beat them(Republicans), it is necessary for Democrats to get some backbone, give as good as they get, brook no compromise, drive out Democrats who are interested in "appeasing" the right wing, and enforce a more clearly progressive agenda.
Click to continue reading People Have Been Fooled By Radical Obama
Posted by Sal Traina Categories: Domestic Policy, Editorials, Elections, US Economy,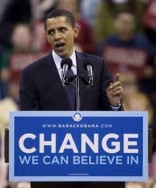 All of these people telling me to support my President, and rally behind him is starting to agitate me. Yes. Barack Obama is my new President, and I will support him, and I do hope he's successful, but, the same people telling me I should do so are the same people who say "it's Patriotic to question, and disagree with your President."
They are the same people who said, "George Bush is NOT my President." I've heard this crap the past four years by Democrats like Hillary Clinton, Barack Obama, Harry Reid, Nancy Pelosi, Maxine Waters, Dick Durbin, Babara Boxer, Howard Dean, John Kerry, Ted Kennedy, Al Gore, and many others.
Click to continue reading I Thought It Was Patriotic
Posted by Sal Traina Categories: Editorials, Elections, History,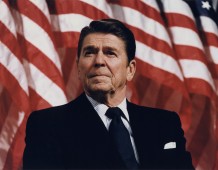 If you're upset by Republican Presidential Nominee John McCain's loss to Democrat Barack Obama, take a deep breath. Everything will be alright. Every time our country has a one-party majority, things screw up majorly. Like I've written many times before, most people like to ignore history.
Democrat Bill Clinton had a Democratic majority in Congress, and it was a disaster. It wasn't until after two years of failed policies, and one mistake after another, that the Republicans took the majority back and cleaned things up. I don't need to explain Democrat Jimmy Carter's years. I'll just say that the mainstream media likes to state that our economy hasn't been this bad since the Great Depression, but ignores record interest rates, record unemployment, high taxes, and record high inflation under Carter's miserable years.
Click to continue reading Learn From History
Read More

| Reagan Library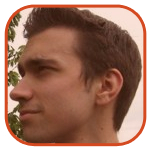 Posted by Steve Woodhead Categories: Domestic Policy, Editorials, Elections, Media,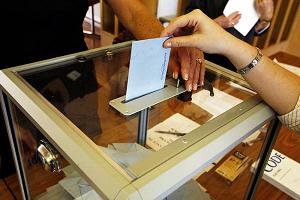 It's usually around your third year of a Bachelor of Arts degree that the conversation will get theoretical. Talk turns from the texts (Moby Dick, Frankenstein, Oscar Wilde, or Bernardo Bertolucci) to the subject of theory, conjecture. Invariably, any honest English, Film, Communications or History student will eventually come around to the topic of simulation and simulacra. It's been a few years since I've studied those particular subjects, but there's something about the US election that has forced those old lessons out from the dusty recesses of my brain.
Click to continue reading Whither The Candidates?
Posted by Sal Traina Categories: Editorials, Elections, Media,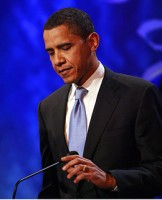 According to an ABC News Political Correspondent, Democratic Presidential Candidate, Barack Obama's debate talking points were, "accidentally sent to the press this morning."
Tonight's Presidential Debate between Obama and Republican Candidate John McCain is set for 9PM EST at Hofstra University in New York. It will be moderated by Bob Schieffer, CBS News chief Washington correspondent and host of "Face the Nation." The debate will be ninety minutes, divided into eight 10-minute segments. Candidates will be seated at a table with the moderator, who will introduce a new issue to start a segment. Candidates will be able to respond to the moderator, and then directly to each other.
Click to continue reading Obama's Debate Talking Points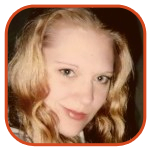 Posted by K.C. Morgan Categories: Prime Time, Reality, Specials, Talk Shows, ABC, Editorial, Video,
In her longest and most in-depth interview since the Republican party's surprising Vice Presidential announcement, Sarah Palin sat down for an intimate one-on-one with ABC anchor Charlie Gibson. She called him "Charlie" like they were old friends, he called her "Governor Palin" to remind us all that she is, indeed, a high-ranking public official. Otherwise, it might be too easy to take one look at her and say "wait, what's she doing on TV?"
"Can you look the country in the eye and say, 'I have the experience and the ability'?" Gibson wanted to know of Palin, whose short political career has never taken her to Washington, D.C. (Palin has not served in the Congress or Senate).
"I do, Charlie…" Palin affirmed, "I'm ready."
In this case, she meant she's ready to lead the country. But I saw her interview, and I'm convinced she wasn't even fully prepped for that much.
Click to continue reading The Palin Interview
Read More

|
YouTube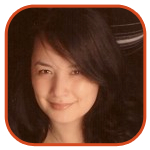 Posted by Veronica Santiago Categories: Comedy, Drama, Prime Time, Reality, Specials, Sports, ABC, CBS, FOX, NBC, The CW, Grey's Anatomy, Ratings,
A Thursday night football game - coupled with John McCain's RNC speech - gave NBC an easy win in both categories last night.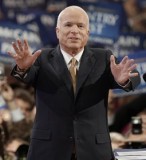 8pm
Click to continue reading Thursday Ratings: Giants Score Win for NBC
Read More

|
Programming Insider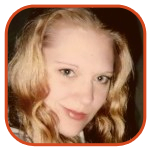 Posted by K.C. Morgan Categories: Reality, Editorial, Gossip, Ratings,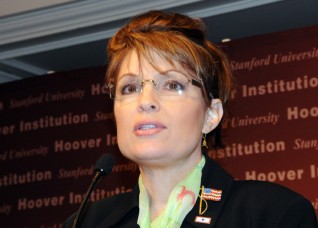 You probably never heard of her before, but after this past week it's going to be hard to forget Sarah Palin's name and face. The highly unknown governor dropped jaws when she stood beside John McCain at the Republican National Convention merely days ago, and in one lightning flash went from "who's that?" to "potential Vice President." Ah, politics.
Palin has created a brand-new buzz for the GOP that has suddenly thrust the Republican national ticket into the limelight - and into the realm of real possibility - once more. Maybe you can't trust the media hype or the sudden sensation she's created, but you can trust the ratings.
On its second night of coverage, the Republican National Convention drew in a staggering 21.5 million viewers. The numbers are huge, sure, but still not as big as the 26 million the Democratic Convention drew just the week before. And now, both conventions are over….and which one is everyone talking about?
Click to continue reading Did Sarah Palin Save the GOP?
Read More

|
NielsenWire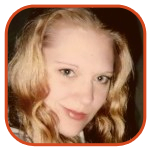 Posted by K.C. Morgan Categories: Prime Time, Reality, Specials, CBS, PBS, Features,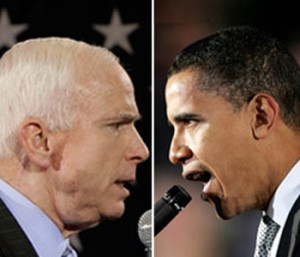 Both sides have met, looked over their schedules, and finally come to a conclusion. That's right, America's two greatest political parties have at long last worked together to reach a decision: after weeks and weeks, they've finally agreed to a schedule for the Presidential and Vice Presidential debates.
The interrogation begins in September. The 26th of the month, to be precise, the first Presidential debate will take place in Oxford, Mississippi at the University of Mississippi. You can view the arguments on PBS, as the event will be moderated by Jim Lehrer (The NewsHour). The time is scheduled for talk on foreign policy and national security, i.e. the war in Iraq.
October 2 will see the Vice Presidential debates, which I fully expect will score record ratings this year. This takes place in St. Louis, Missouri at Washington University and can also be viewed on PBS. The moderator is Gwen Ifill, also of The NewsHour.
Click to continue reading Let the Arguments Begin: Debate Schedule Released
Read More

|
CNN
© Gear Live Inc. – User-posted content, unless source is quoted, is licensed under a Creative Commons Public Domain License. Gear Live graphics, logos, designs, page headers, button icons, videos, articles, blogs, forums, scripts and other service names are the trademarks of Gear Live Inc.