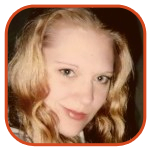 Posted by K.C. Morgan Categories: Miramax, Sony, Corporate Shakeups,
It isn't just middle America that's been affected by the severe economic crisis. Even one of the nation's most successful ventures, the cinema, is feeling the budget crunch. Some of Hollywood's biggest names are suffering, as more movie patrons find they can no longer afford box office prices.
Sony Pictures is laying off their employees, eliminating around 6% of their current workers. According to a memo given to employees of the company, "the decision to take this step was difficult. But it's being done in the context of a strategy designed to help us safeguard our competitiveness and chart our own course through these troubled waters."
Miramax is also struggling in the dangerous economic climate, and sources suggest that the company could be closing its doors for ever in 2011. Six movie projects are still in production, but upon their completion Disney could opt to sell the label.
Read More

| Deadline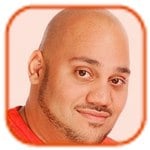 Posted by Andru Edwards Categories: Celebrities, Fashion Designers, News, Rumors, Sales,
Michael Kors has survived the recession so far because his clothes are "seasonless."
The American fashion designer believes sales of his clothing line have not faltered during the credit crunch because he has always worked hard to make sure his designs don't become out-of-date.
"What has happened with the economy has re-enforced the things that I always thought. The idea that something should be unexpected but at the same time timeless, the fact that I think that most clothes should be seasonless. Things have to be versatile."
However, Michael - who became a household name after appearing on fashion program Project Runway and whose celebrity fans include Michael Douglas - admits those wealthy enough to splash out on designer clothing must make sure they don't look "obnoxious."
"It is appropriate to look rich, if you do it without looking obnoxious. If you're wearing something colorful, keep the line simple. If you're wearing something ornamented, keep the shape sleek. Right now, to have over-the-top hair and a beaded dress and an over-the-top shoe and a lot of jewelery all at once, it's too much."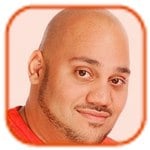 Posted by Andru Edwards Categories: Fashion Designers, News, Rumors, Sales,
From one runway to another, Christian Lacroix is set to design private jets.
The French designer, who filed for bankruptcy earlier this year, is in talks with Sheikh Hassan bin Ali al-Nuaimi—the nephew of United Arab Emirates ruler Ajman—about investing $70 million in the company. Al-Nuaimi wants to become the majority stakeholder and despite the current global economic downturn, the sheikh has bold plans for the brand. He is keen to transform the fashion label into a luxury lifestyle brand with a range of products including lavish palaces, planes and hotels.
Al-Nuaimi said, "The idea is not to focus on fashion by itself. We are discussing different activities in leisure… private jets, hotels, high-quality yachts, palaces, and interior decoration. We will focus on very exclusive areas and don't want to sell his name cheap in the market."
Lacroix, who counts Christina Aguilera among his celebrity fans, will need approval from a French court before the deal goes ahead. A decision is set to be made by the end of the month.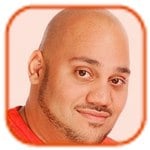 Posted by Andru Edwards Categories: Corporate Shakeups, Filmmaking,
Sam Mendes claims the recession has made Hollywood dramas and period movies are "almost impossible" to make.
The director says that while his recent movie, Away We Go, had been done "very cheaply," other films are struggling in the current economic climate.
"The recession has hit the industry in a very odd way as big movies are more popular than ever," Mendes said to BBC Radio 4's The Film Programme. "But the movies in the middle are almost getting squeezed out, which is the big dramas, the movies that do cost a bit of money with well-known actors in them."
Click to continue reading Sam Mendes Fears for Big Dramas
Read More

| BBC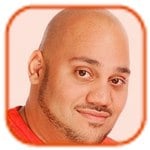 Posted by Andru Edwards Categories:
Naomi Campbell believes that the recession has stopped black models from getting work. The outspoken supermodel claims advertising executives are shying away from using ethnic minority models in their campaigns because they "don't dare" risk losing sales.
She told Britain's Sunday Telegraph, "This year, we have gone back all the way that we had advanced. I don't see any black woman, or of any other race, in big advertising campaigns."
Last summer, the 39-year-old beauty appeared in Vogue Italia's Black Issue, in celebration of black women. Although she was initially positive about the shoot, Naomi is now concerned the ongoing global financial crisis has undone the impact it had.
"That made some noise but, unfortunately, we are the same as before. People, in the panic of recession, don't dare to put a girl of color in their campaign, full stop," Campbell said of the issue.
Fashion designer Bruce Oldfield has echoed Naomi's comments: "It's absolutely true that black models will not be as popular for advertising companies and magazine covers as white girls."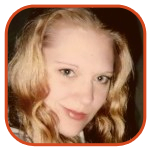 Posted by K.C. Morgan Categories: Movies, Music, Rumors,
Parade magazine will soon release a "What People Earn" issue which details the income earned by Hollywood's elite for the fiscal year of 2008, a year which was extremely rough on the finances of many average Americans.
The issue reports that Jennifer Aniston earned a hefty $27 million, which trumps the paltry $2.25 mill Britney Spears raked in during 2008. Taylor Swift out-earned Brit with $5.5 million, which still pales when compared to Beyonce's stunning $80 million in earnings.
So who's the biggest star of them all, the top earner for the year 2008? Is it Brad Pitt, Will Smith, Donald Trump? The winner, earning the most in the last calendar year, is Mattel with a whopping $3.3 billion. Barbie - still hot after all these years. Now, that's star power.
According to the issue, celebrity salaries trump the average American's yearly earnings by an extreme amount: the stars earn around 115 times more money than you do. Too bad about the recession - Barbie might've made it up to 4 billion on the year.
Read More

| Parade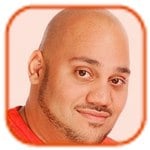 Posted by Andru Edwards Categories: Business, US Economy, Videos, Wall Street,
I think we can all admit that the current credit crisis can be a bit difficult to understand and grasp by the average person. That's why we like this video by Jonathan Jarvis, The Crisis of Credit Visualized. He breaks it down into plain English surprisingly well. Check it out, and let us know what you think in the comments.
Posted by Sal Traina Categories: Editorials, History, US Economy,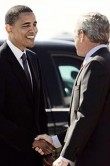 After the terrorist attacks of Sept. 11, 2001, the US's economy took a big hit. At the time, then President George Bush thought a stimulus(tax rebate) would help the economy recover. After two years of analysis, the government decided that their plan to "inject" money to the economy did nothing to help it's condition. It didn't help.
Click to continue reading Obama's Tax Plan Similar To 2001 Failed Plan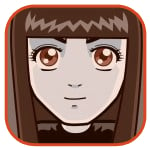 Posted by Sheila Franklin Categories: Corporate News, Misc. Tech,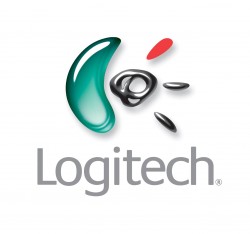 Yet another company is suffering from the bad economy. Logitech announced that sales were down in Q3 2009. Sales amounted to $627 million, a decrease of 16% compared to $744 million in the same quarter last year. In addition to them reducing their operating expenses, they will be cutting back about 600 employees. The beleaguered company will be restructuring over the next year and has hopes that it will see results beginning in 2010.
Read More

| Logitech

Posted by Jonas Hinckley Categories: Editorials, Marvel Comics,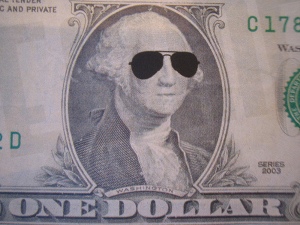 With all the rumblings about the economy going on recently, I asked a retailer friend the other day how that was affecting his shop. And he gave me the following anecdote, which I'll paraphrase:
The other day, one of my box customers came into the shop and asked to see his pull list. After crossing off about half the titles on the sheet, he handed it back to me and then asked with a straight face: "So, how's this economy treating you?"
My friend, good retailer that he is, didn't actually react as I might have, which probably would have been to leap over the counter and try to strangle the guy.
With maybe the exception of the recent Obama issue of Amazing Spider-Man, which looks to be selling for ridiculous amounts on ebay, it's tough to see how comics retailers wouldn't be affected just like everybody else by the economic downturn. But it's one more reason to support your local comic shops right now to help keep folks in business for the long haul.
While I haven't cut back much yet, I'm definitely not making as many spur-of-the-moment purchases as I might otherwise do. Of course, it would certainly help if the prices would stop going up.
Read More

| Bridge City Comics

© Gear Live Inc. – User-posted content, unless source is quoted, is licensed under a Creative Commons Public Domain License. Gear Live graphics, logos, designs, page headers, button icons, videos, articles, blogs, forums, scripts and other service names are the trademarks of Gear Live Inc.