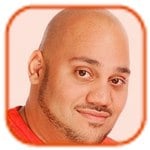 Posted by Andru Edwards Categories: Apple, Hot Deals, PC / Laptop,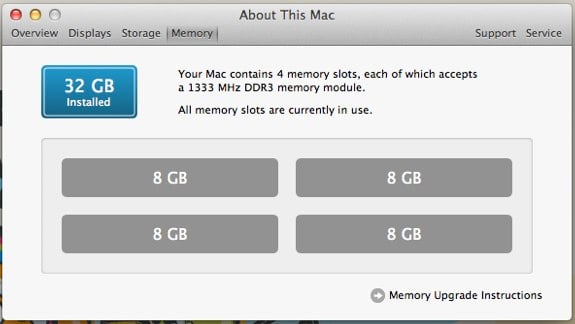 I make the Macs we use at Gear Live work pretty hard, and am always looking to squeeze out any extra performance that I can. I've used SSD drives for about three years now, long before they were as available and affordable as they are today, even in a Mac Pro. I recently downgraded from a 2009 Mac Pro to the 2011 iMac, and had to make a few concessions as it related to a bunch of things. I mean, the Pro was a beast with an SSD, 3 HDD drives, 16 GB RAM, 3 video cards, etc. Going from that to an iMac gave me some concern. Using the iMac, though, had been fine, with the exception of slowdowns once the computer was out of RAM. Even matching it with the 16GB RAM that was in the Mac Pro wasn't enough for what we do. Granted, right now I've got about 15 tabs open in Chrome and over 40 tabs open in Safari, while iMovie is exporting a 1080p video episode of Bleeding Edge TV, with 20 apps running in the dock. I may be an edge case, but I deserve a speedy computing experience just as much as the next guy! I recently maxed out the RAM in the iMac to a ridiculous 32GB, and now things are flying.
I took a chance on an unknown (to me) brand called KomputerBay that I found on Amazon, and they sell 8GB RAM modules in sets of two (so 16GB total) for less than I've seen anywhere else, by a substantial margin. After installing, performane was markedly improved, and I have yet to experience any of those "out of RAM" slowdowns that plagued me before. Not bad for inexpensive RAM. If you've got a 2011 iMac, your system has four RAM slots and can support up to 32GB RAM. Alternatively, if you're running a recent MacBook Pro, you have two slots and can bump it up to 16GB using these modules. Each 16GB set currently costs $139.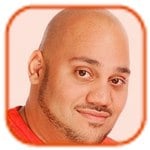 Posted by Andru Edwards Categories: Full Episodes, Gizmatic, Apple, Features, PC / Laptop, Podcasts, Videocasts, Videos,
In this episode we teach you how to install RAM in your Apple iMac. The model we are using is the 27-inch 2011 iMac, which has a quad-core processor and supports up to 4 RAM chips. Installing your own RAM is an easy way to save a lot of money, rather than paying for the extra RAM with the iMac. In our case, we install 16 GB of RAM in under 5 minutes, saving ourselves over $500 in the process - and it is so easy that anyone can do it, and all you need is a Philips screwdriver and a little courage.
As you see in the video, all you need to do is unscrew the RAM cover, and pull on the tabs to remove the RAM that ships with the iMac. From there, you simple insert the new RAM, push it in until it clicks, and reinstall the cover. Turn it on, and go into About This Mac to get a look at the amount of RAM that your system is recognizing. If it is showing the amount you installed, you are done! Even better, you just saved yourself a bunch of cash as well. You can pick up the RAM at Amazon for a great price, and of course, the iMac is there as well.
Big thank you to MozyPro and JackThreads for sponsoring the show - be sure to check them out! MozyPro provides simple, automatic, and secure data backup. As for JackThreads, we've got exclusive invite codes that give you $5 to use towards anything you'd like on the site.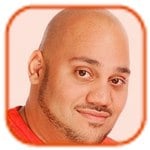 Posted by Andru Edwards Categories: Full Episodes, Gizmatic, Apple, Features, PC / Laptop, Podcasts, Videocasts, Videos,
Last month, Apple released their long-awaited and redesigned MacBook Pro notebook, which spurred a bunch of excitement for all gadget lovers out there. The new unibody enclosure is sleek, and Apple even went out of their way to make it easy to upgrade the critical components that live inside the notebook yourself. Behind one door lies the hard drive and battery, both user-replaceable. Remove a few more screws, and you have direct access to your RAM.
Of course, these things are better explained in video than they are in text, which is why we're here. In this episode of Bleeding Edge TV, we give you a full tutorial on what you need to do to upgrade the RAM in your new MacBook or MacBook Pro. If you are wondering why you'd want to do this, well, just compare the cost of what Apple charges you for 4GB of RAM versus the cost of buying the RAM yourself from a place like Newegg. You'll save yourself a couple hundred bucks if you have a few minutes to spare.
Check out the tutorial, and let us know how it goes for you if you end up giving it a try.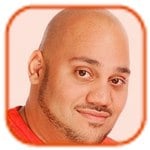 Posted by Andru Edwards Categories: Gizmatic, Short Bytes, Apple, Features, Hot Deals, Mods / Hacks, PC / Laptop, Podcasts, Videocasts,
In this episode, we show you how to install and upgrade the RAM in your Apple MacBook Pro, in less than five minutes. In case you weren't aware, the last couple generations of the notebook actually support up to 4GB of RAM. We are still trying to wrap our head around that number, because for a portable, that is insane. Even better, though, is the fact that this is such a cheap upgrade when you look at the very nice boost in performance it'll net you in return. You can buy 2 2GB RAM chips for your MacBook Pro for just over $100 USD. Again, an easy way to get more performance out of your notebook at an inexpensive price.
Check out the video for the full tutorial. If you need to buy RAM for your MacBook Pro, hit up Crucial for a great deal.
A big thank you goes out to HP for sponsoring this episode.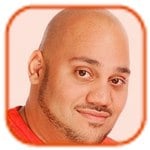 Posted by Andru Edwards Categories: Hack Attack, Short Bytes, Features, Handhelds, Mods / Hacks, PC / Laptop, Podcasts, Videocasts,
The Asus Eee PC is an amazing little wonder of a device. However, unless you buy the 8G version, your little Linux mobile laptop isn't fully powered. Luckily, getting inside the Eee PC is not much of a challenge at all, and adding in some extra RAM typically works nicely for any computer user. In this episode, Nate True show us how to upgrade the RAM in the Eee PC. All you need is a tiny Philips screwdriver, a 1 or 2 GB RAM module, an Eee PC, and a few minutes of time. Check out the video for the full details, and let us know how it goes if you try it out. Remember, we will have more Eee PC tips and hacks for you soon.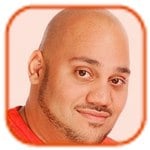 Posted by Andru Edwards Categories: Full Episodes, Gizmatic, Design, Features, PC / Laptop, Portable Audio / Video, Videocasts, Videos,
While the release of the newly redesigned aluminum and glass iMac have been fantastic, the fact that they ship with just 1 GB of RAM by default isn't so exciting. We knew immediately that this called for a RAM upgrade in the iMac, and we were happy to find that installation has gotten easier and easier as new iMac models are released (although there is a particular spot of trouble, which is featured at the end of the video in the outtakes.) In the past, we been both disappointed and delighted with iMac RAM installation. In this episode, we show you how to upgrade the RAM in the new iMac in a step-by-step manner - at a far less expensive price than you would have to pay Apple to do it. Hit the video for the full scoop.
© Gear Live Inc. – User-posted content, unless source is quoted, is licensed under a Creative Commons Public Domain License. Gear Live graphics, logos, designs, page headers, button icons, videos, articles, blogs, forums, scripts and other service names are the trademarks of Gear Live Inc.