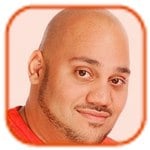 Posted by Andru Edwards Categories: Fighting, Hot Deals, PlayStation 3, THQ, Wii, Wii U, Xbox 360,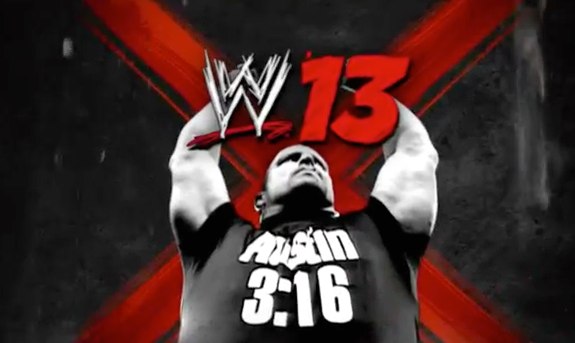 THQ has announced WWE '13 "Austin 3:16" Collector's Edition. Set to launch alongside the standard WWE '13 title, the limited set includes some extras that you won't find in the version that has C.M. Punk gracing its cover. The Austin 3:16 edition will feature a foil-embossed skull cover, bonus DVD with a bunch of Attitude Era Steve Austin content, exclusive in-game content (like Austin's ATV,) Mike Tyson as a playable character, and a hand-signed photograph from Stone Cold himself. Check out the full trailer after the break.
Click to continue reading THQ announces WWE '13 Austin 3:16 Collector's Edition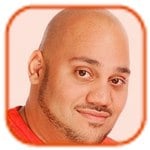 Posted by Andru Edwards Categories: Fighting, PlayStation 3, Sports, THQ, Wii, Xbox 360,
Recent WWE television spots have been promoting the arrival of a "revolution," causing many to speculate what exactly that would be. As it turns out, the revolution that will be revealed this Monday night on Raw is the WWE '13 video game. Above we have a leaked video that seems to lack sound, showing off CM Punk in the commercial spot, followed by some footage from the game, including a recreation of Mark Henry and The Big Show destroying the ring with a superplex, foreshadowing that this will be something you can do in the game itself.

The God of War series is a long-running franchise with tons of fans, most of whom have assumed that the series was over with God of War III killing off the main character, Kratos. But then there is God of War: Ascension, a game only recently announced by Sony.
The game continues to follow the story of Kratos, a rage driven war machine bent on killing the gods. God of War: Ascension is said to take place before the first game, serving as a prequel to the series. Sony held a conference showing off something never before seen in the God of War series--multiplayer. In this interview after the conference we learn that a player can customize their character and align themselves with a god to earn their favor. It will be interesting to see what else God of War: Ascension has for us, E3 is almost here.
Click to continue reading God of War: Ascension Multiplayer details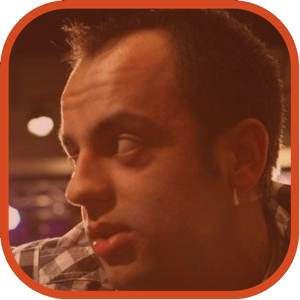 Posted by Andrey Malskiy Categories: Driving, First Person Shooters, PlayStation 3, PlayStation Network, Sony,
So you're a college student on a budget looking to buy your next video game. But here's the thing, you only have enough money for one. You know you want a first person shooter, but you also wouldn't mind a vehicle-oriented game. So what are your options? It's simple, Wheels of Destruction!
Wheels of Destruction: World Tour is a PS3 game in which the vehicle is the first person shooter. There is no person's involved with this game, just full on metal to metal contact with a heavy dose of plasma guns and lasers as weaponry. In our books this should be a win combo.
Players face off each other in a "Death Race 2" type of scenario, fighting till the last player standing. Gameplay includes "death matches," "free-for-alls," and "capture-the-flag frenzies." There are also three classes of futuristic vehicles to choose from, "Scout, Heavy, and Assassin." We opt for the Assassin class! Check out the trailer below, along with an instructional video to see how the game play works!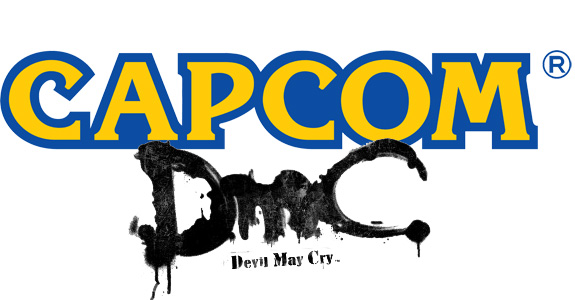 Capcom has just released a new trailer for Devil May Cry. The game is still in development, but if the trailer says anything, they are trying really hard to take the game in a new direction. Devil May Cry is no new franchise, but this is the first game in what will most likely be a new series. The previous Devil May Cry series ended with 4 games and a large fan base. This new game hopes to reel in new fans while also providing a new experience for fans of the original series. Watch the trailer below to understand why.
Click to continue reading Devil May Cry: New Public Enemy Trailer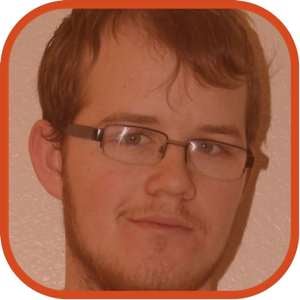 Posted by John Ball Categories: Action, CAPCOM, PC, PlayStation 3, Release Dates, Third Person Shooters, Trailers, Xbox 360,

Get ready Lost Planet fans, the third round is on its way. Capcom, the makers of such fine games as Resident Evil and Devil May Cry, has just hit us with a new cinematic trailer for the upcoming Lost Planet 3. The company has announced that the release date will be early 2013 for Xbox 360, PS3, and PC, and has announced the name of the main protagonist. Meet Jim, a Utility Rig operator whose job occasionally involves killing a very large, angry akrid. Lost Planet 3 returns to the extreme conditions of the first title, while introducing new gameplay elements and characters. Not many other details have been released, but we expect to hear more at E3. We've got the trailer after the break.
Click to continue reading Lost Planet 3 Cinematic Trailer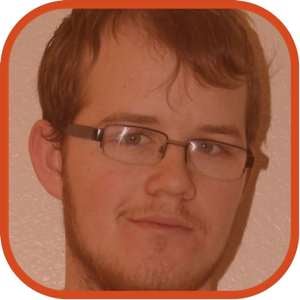 Posted by John Ball Categories: CAPCOM, Release Dates, Survival Horror, Third Person Shooters, Trailers,

Are you anticipating the new Resident Evil game? Well then you're in luck because it looks like you'll be getting your paws on the game over a month earlier than previously announced. The date, according to the trailer, is now October 2nd of this year rather than the previously announced November 20, 2012. The trailer reveals various characters motives, and the basic driving force of Resident Evil 6. Check out the trailer after the jump for full details.
Click to continue reading New Resident Evil 6 trailer reveals new characters, motives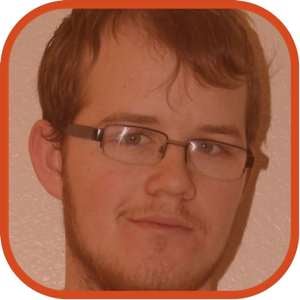 Posted by John Ball Categories: Action, Adventure, Corporate News, Kinect, Microsoft, Release Dates, Role Playing Games, Third Person Shooters, Xbox 360,

As any in-the-know gamer should be aware of, Mass Effect 3 was released last Tuesday, and, man, is it flying off the store shelves. Opening day sales for the game hit 890,000 units, which is most definitely a lot of cheddar. 1.5 million units of the title have been shipped to retailers worldwide, however take note that the number of units shipped does not correlate with the number of units sold.
To learn more about the game check out our Mass Effect 3 Kinect feature.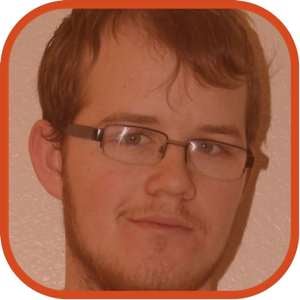 Posted by John Ball Categories: E3, Features, PlayStation 3, Release Dates, Survival Horror,

Deadly Premonition, the popular PlayStation 3 and Xbox 360 title, is getting a re-release for the PS3. This new release of the game promises to include better graphics and PlayStation Move support, alongside new scenarios to play through. This information was revealed when Toybox Games founder Yasuhiro Wada let the news slip at GDC. We can expect to hear a lot more about the game at this years E3 event.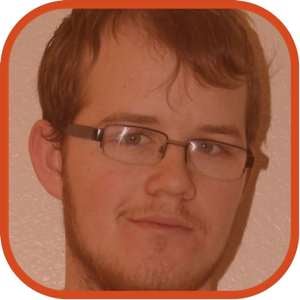 Posted by John Ball Categories: Action, E3, First Person Shooters, PlayStation 3, Release Dates, Rumors, Xbox 360,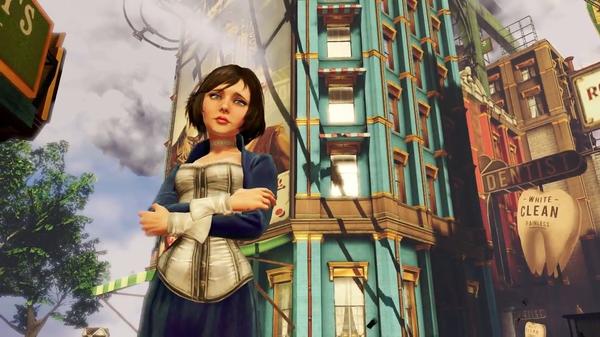 After much secrecy from Irrational Games, Bioshock Infinite's release date was finally announced last week. If you live in the United States, you can expect to pick up a copy on October 16, while international gamers can expect to see it in stores a few days later on October 19. Also, it may be worth noting that the PC version of the game will be released on the same dates. That's very unusual, but hey, this is Bioshock after all.
We don't expect to hear too much more about the game for a while, at least not until E3 2012.
© Gear Live Inc. – User-posted content, unless source is quoted, is licensed under a Creative Commons Public Domain License. Gear Live graphics, logos, designs, page headers, button icons, videos, articles, blogs, forums, scripts and other service names are the trademarks of Gear Live Inc.