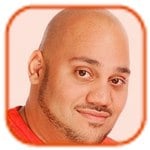 Posted by Andru Edwards Categories: Apple, Design, PC / Laptop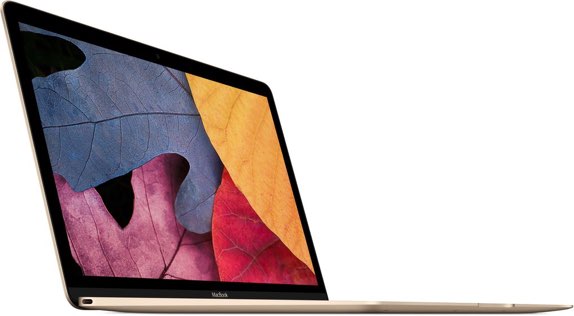 Apple's Spring Forward event is where the company unveiled the brand new MacBook with 12-inch Retina display. We've already gone through the specs and major changes, but one other subtle change is that this is the first Apple notebook that will be available in a gold hue. Actually, the MacBook will come in silver, gold, and space gray—the same three colors that you'll find the iPhone and iPad come in as well, but the gold is particularly intriguing, as it's not a color you see on the everyday notebook computer. Take a look at the images for a glimpse of the new style. You can buy the new MacBook starting April 10th.
Click to continue reading This is Apple's new gold MacBook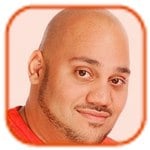 Posted by Andru Edwards Categories: Apple, Corporate News, PC / Laptop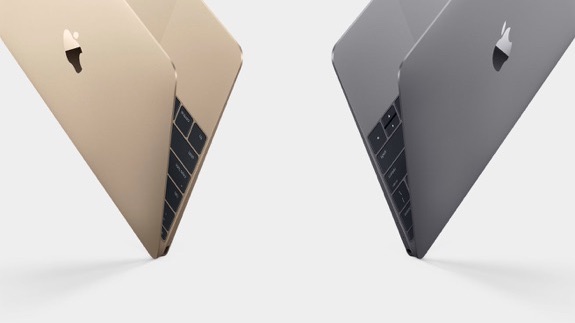 Apple just announced a brand new MacBook, which features an all new 12-inch Retina display, at this morning's Spring Forward event. While the Retina display is impressive with a 2304 x 1440 resolution, there's much more to the MacBook that warrants discussion. The smallest Apple notebook was previously the 11-inch MacBook Air, and the new MacBook has stolen that crown, even while having a larger display. It's 24% thinner than the MacBook Air, and it the first Apple notebook that has an all metal enclosure. The keyboard is full-sized, but redesigned with a new butterfly mechanism that makes typing more precise. The new Force Touch trackpad supports a new gesture, called Force Click. This is similar to what Apple announced for the Apple Watch - the trackpad is pressure senitive and can tell the difference between a light tap and a strong tap, and can do different things based on the force of the tap input.
One way Apple was able to get the new MacBook so small and thin is by eliminating all of the ports, foregoing everything you're used to in exchange for USB Type-C. This port is able to drive USB accessories, video for external monitors, power for charging, and more. Apple has also removed all fans from the inside, making it quiet, and even thinner than it would be otherwise. It's the first fanless laptop from Apple.
As far as specs go, the new MacBook starts with a 1.1GHz Intel Core M processor, Intel HD 5300 graphics, 8GB RAM, and a 256GB SSD for $1299. If you want something faster, you can go with a 1.2GHz processor with a 512GB SSD for $1599. The new Apple MacBook will be available in one month, on April 10th.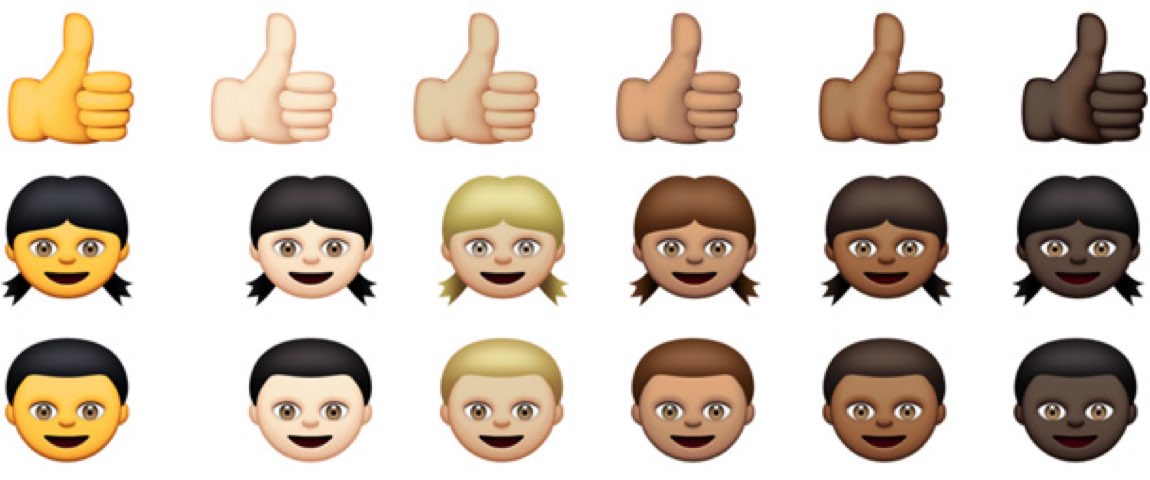 Apple has released the second developer preview of OS X Yosemite 10.10.3, and with it comes a more diverse group of emoji, featuring multiple skin tones. Rather than offering one hue, as has been standard practice for years, Apple will now offer a total of six different skin tones to choose from. You'll also find same sex couples, and families with and without children, all with skin tone modifier options. Other new emoji characters include new country flags being added to the mix.
Also found in the latest OS X developer preview is an update to the Mac version of the beta Photos app.
If you're a dev, you can download OS X 10.10.3 build 14D87h now from the Mac Dev Center, or by using the Software Update feature in the Mac App Store if you're already running beta software.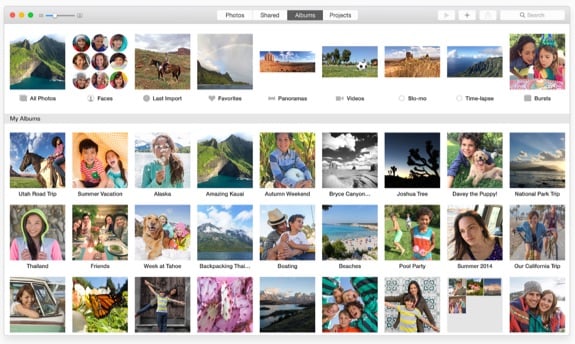 As we mentioned, Apple has released its new Photos app for Mac as part of the OS X 10.10.3 beta release earlier today. For those wondering about features and functionality, here's the rundown straight from Apple:
All new for OS X, Photos automatically organizes your photo library and helps you perfect your photos with comprehensive editing tools. You can also store your photos and videos in the cloud using iCloud Photo Library, and access them on all your devices.
Photos lets you:
Browse your photos by time and location in Moments, Collections, and Years views
Navigate your library using convenient Photos, Shared, Albums, and Projects tabs
Store all of your photos and videos in iCloud Photo Library in their original format and in full resolution
Access your photos and videos stored in iCloud Photo Library from your Mac, iPhone, iPad, or iCloud.com with any web browser
Perfect your photos with powerful and easy-to-use editing tools that optimize with a single click or slider, or allow precise adjustments with detailed controls
Create professional-quality photo books with simplified bookmarking tools, new Apple-designed themes, and new square book formats
Purchase prints in new square and panoramtic sizes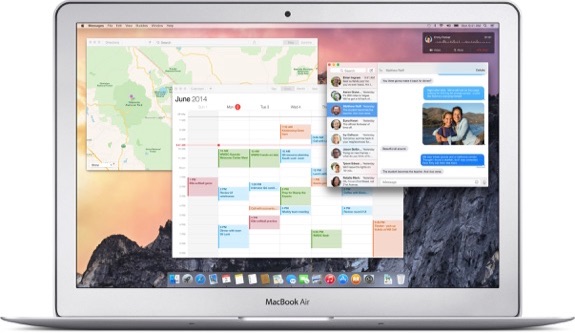 Apple has released the first OS X 10.10.3 (build 14D72i) of Yosemite to developers for testing today, and as part of this release Apple has included a beta version of the new Photos app that was originally revealed back at WWDC 2014. The Photos app will replace both iPhoto and Aperture and become Apple's single photo library management app. Photos will also support the iCloud Photo Library feature, which allows users to store their entire library of photos and videos on iCloud, having them accessible from any Mac, as well as supported versions of the iPhone, iPad, iPod touch, and web browsers. You can download the new software through the Mac App Store if you're already running a dev version of OS X, or if not, you can find it in the Mac Dev Center.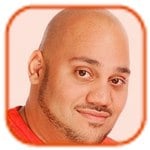 Posted by Andru Edwards Categories: Apple, Handhelds, PC / Laptop, Rumors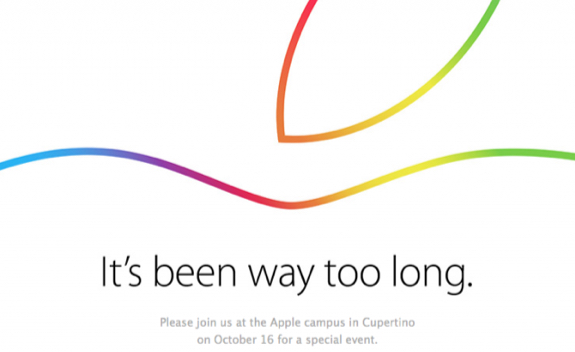 About a month ago, Apple took the stage at the Flint Center to unveil the iPhone 6 and iPhone 6 Plus. Later this week, the company will hold another special event, then time to reveal this years iPad lineup, and if reports are correct, updated iMacs (including one with a Retina display.) We've heard conflicting reports as to whether the iPad mini will see an update at the event, or if that'll come early next year, but we do know that the iPad Air will get an update that will make it lighter, slimmer, and more powerful.
Vietnamese leak site Tinhte.vn has already showed what's purported to be the iPad Air 2 frame, which is thinner and sees the volume buttons recessed into the frame, and the inclusion of a Touch ID sensor, bringing the iPhone feature over to the Apple tablet family.
Meanwhile, fans of Apple's desktop hardware have been waiting for a couple of years for the Retina display technology to make the jump from iOS devices and Apple notebooks over to the iMac. It appears that a 27-inch model that sports a 5K resolution may be prepped for Thursday as well, alongside a possible Mac mini refresh. OS X Yosemite may also launch on Thursday, as Apple has released three Golden Master candidates to developers so far.
We'll have all the news here on Gear Live as it happens, and Apple will also have a live stream of the event as well.
Read More

| Tinhte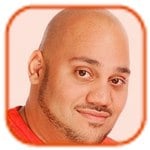 Posted by Andru Edwards Categories: Apple, Corporate News, PC / Laptop, Software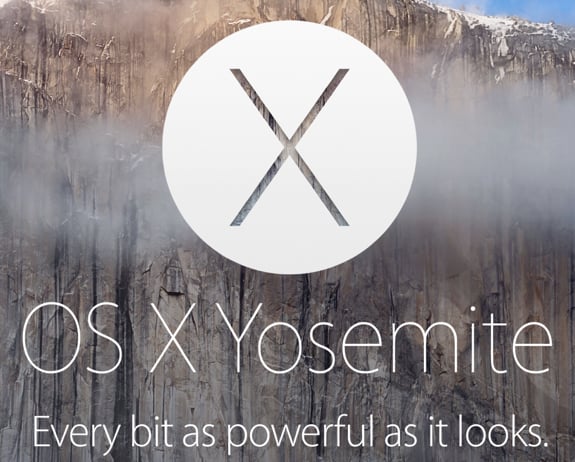 While Microsoft was busy introducing Windows 10 to the world, Apple released the first OS X Yosemite golden master candidate. Developers and beta testers were seeded with the update today through the Mac App Store, and the golden master designation means that the company is confident that this could be the exact same version that it ships to the general public when Yosemite is released later this fall, barring any last-minute bugs (hence the word "candidate.") OS X Yosemite was originally introduced back in June during the 2014 Worldwide Developers Conference, where it was shown to have a radical redesign from the current OS X Mavericks, along with much tighter optional integration with iOS 8.
It's rumored that Apple will ship OS X 10.10 Yosemite next month, alongside an update to the Mac lineup that would include the first iMac with Retina display at 5K resolution.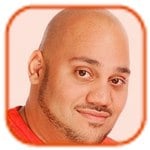 Posted by Andru Edwards Categories: Apple, Displays, PC / Laptop, Rumors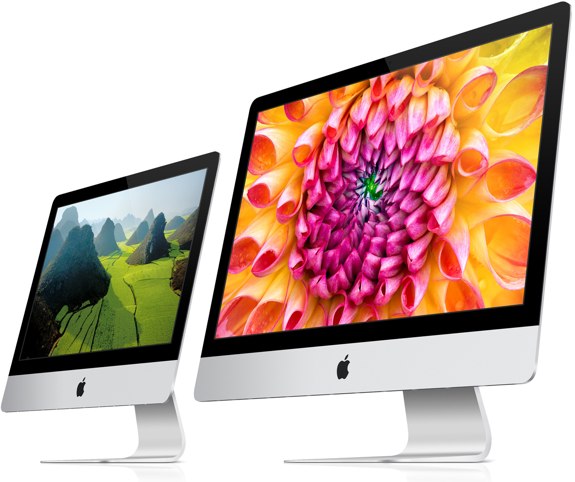 According to reports from several outlets, Apple is set to finally bring its iMac desktop line into the future with the introduction of a Retina display with a 5K resolution. for the 27-inch model. The company is said to be in the late testing stage for the iMac with Retina display, which would put it on track to launch in the next couple of months. The smart money says that it'll launch alongside OS X Yosemite, with other updates that include faster processors, improved Wi-Fi and Bluetooth, and Thunderbolt 2 ports. We expect that the Retina display would be a premium feature, with non-Retina models also being available with updated internals as well.
As far as OS X Yosemite goes, Apple has been testing a couple of Ultra High Definition resolutions, included 4096 x 2034 and 6400 x 3600 pixels. Additionally, the company is readying 4K-compatible versions of its video editing apps, Final Cut Pro and iMovie. If true, expect news on all of this to come directly from Apple next month.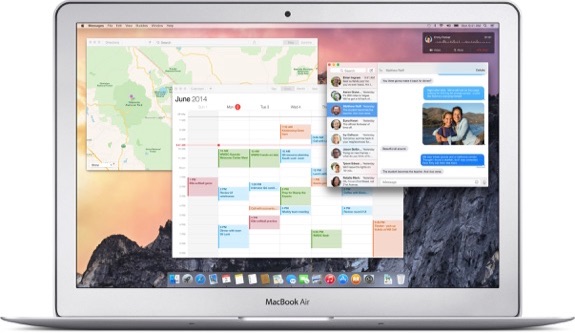 Apple has released OS X Yosemite Developer Preview 8, alongside OS X Yosemite Public Beta 3, the latest updates for the pre-release builds of OS X 10.10 Yosemite. Developers and AppleSeed customers that are part of one or the other programs will find the 917MB update available now in the Mac App Store Updates section. The public release of Yosemite is expected to come sometime in October.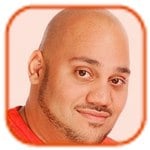 Posted by Andru Edwards Categories: Apple, Editorial, Features, PC / Laptop, Software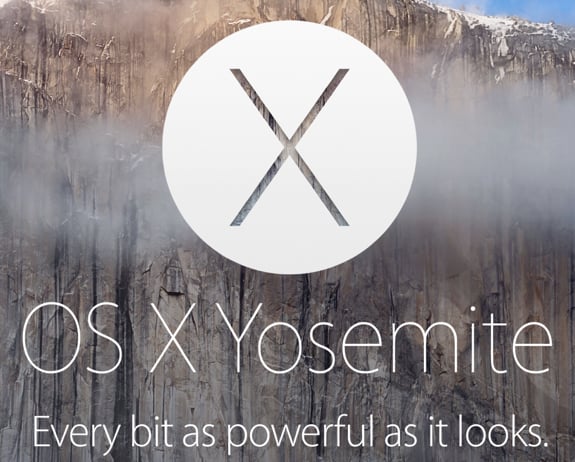 OS X 10.10, better known as Yosemite, represents the next-generation in Apple's desktop operating system. Yosemite brings a new look to the desktop experience, and also ties OS X and iOS together through a feature called Continuity that I bet will make work a lot easier for Apple users. With any big change, customers will wonder if their older hardware will be supported. We recently received this question from a reader named Steve:
Q: I'm excited to check out OS X Yosemite once it launches, the redesigned interface looks great! My MacBook Air is from 2010, and I was curious if you knew if it would run Yosemite without any issues, or if I have to upgrade my computer?
A: I agree--I think the look and feel of OS X Yosemite is a breath of fresh air. I've been using the Developer Preview since it was made available at WWDC 2014, and when I use a Mac that is running Mavericks or earlier, it already feels like a big step backwards from a design perspective. Now, on to system requirements! The nice thing about Yosemite is that Apple hasn't changed any of the system requirements from what was required to run Mavericks. In other words, all Macintosh products capable of running OS X Mavericks will be supported by Yosemite; as with Mavericks, 2 GB of RAM, 8 GB of available storage, and OS X 10.6.8 (Snow Leopard) or later are required to upgrade. To make it easier to figure out if you're specific Mac is compatible, here is a listing of all the Apple hardware that is Yosemite-capable:
iMac Mid-2007 or newer
MacBook (13-inch Aluminum, Late 2008), (13-inch, Early 2009 or later)
MacBook Pro (13-inch, Mid-2009 or later), (15-inch, Mid/Late 2007 or later), (17-inch, Late 2007 or later)
MacBook Air (Late 2008 or later)
Mac Mini (Early 2009 or later)
Mac Pro (Early 2008 or later)
Xserve (Early 2009)
As you can see, anyone who has bought a Mac within the past five years is covered and will be able to run OS X Yosemite. Mac Pro, MacBook Air, and MacBook aluminum buyers as far back as 2008 are also good. In fact, some MacBook Pro and iMac buyers from back in 2007 can even get in on the Yosemite action, and those computers are now 7 years old! This is a pretty large blanket of Mac users that will be able to enjoy the next generation of OS X, and I comment Apple for including as many Macs as it did.
OS X 10.10 Yosemite is set to launch later this fall, and will be available exclusively on the Mac App Store. At WWDC, Apple announced that it will be made available completely free to its users. Can't beat that!
© Gear Live Inc. – User-posted content, unless source is quoted, is licensed under a Creative Commons Public Domain License. Gear Live graphics, logos, designs, page headers, button icons, videos, articles, blogs, forums, scripts and other service names are the trademarks of Gear Live Inc.