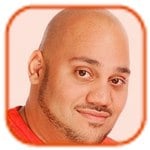 Posted by Andru Edwards Categories: Misc. Tech, Transportation,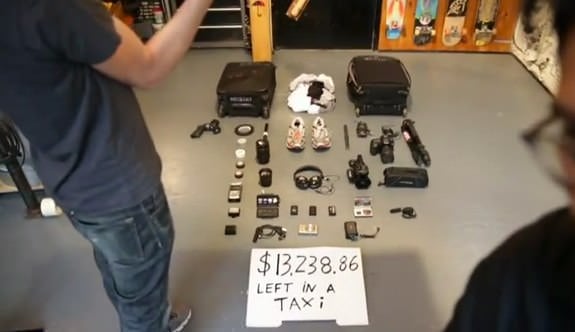 Have you ever left anything in a cab? We know plenty who've lost iPhone and Android devices, tablets, laptops, and other expensive gadgetry, but Casey Neistat accidentally left over $13,000 in expensive technology in his taxi. After going through the frustrating process of filing reports with the taxi company, making calls, and getting a police report filed, he wondered if he'd get his stuff back at all. Seriously, how likely is it that you leave something expensive in a taxi and expect to get it back? Normally the item is found by another passenger, or the taxi driver himself, and then disappears for good. Not this time.
Click to continue reading NYC taxi driver returns over $13,000 in lost gadgets to forgetful owner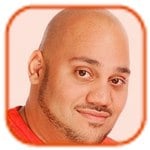 Posted by Andru Edwards Categories: Apple, Cell Phones, Handhelds, Rumors,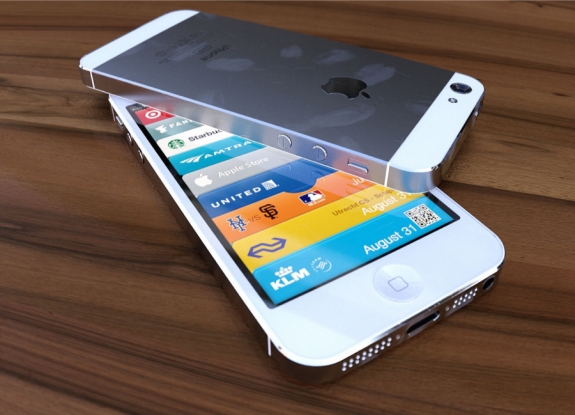 After iMore broke the news that sources indicated that Apple would announce the next iPhone on September 12 with the launch of the device happening nine days later on the 21st, more outlets have independently confirmed the scoop. Publications that have chimed in include The New York Times, The Wall Street Journal, All Things D, and even Jim Dalrymple at The Loop (he's likely the most trustworthy of the bunch.) This means that interested iPhone buyers have just six weeks to wait until Apple announces its next flagship product, and one more week on top of that to get their hands on it.
Gallery:
The design of the next iPhone has likely leaked multiple times, and is expected to feature a taller 4-inch display, two-toned rear casing, built-in NFC, and other improvements, including a new, smaller dock connector.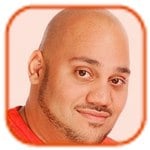 Posted by Andru Edwards Categories: Internet,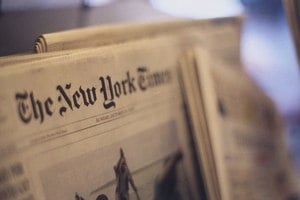 When the New York Times announced its plans for an online subscription model, or "paywall," critics picked it apart almost instantly. It was readily apparent that there were many ways around it. For example, the publication offers free access to stories posted on social-media sites. Very quickly someone set up @FreeNYT, a Twitter feed that aggregates every Times Twitter posting, effectively giving away all the articles for free. The Times has asked Twitter to suspend the account.
The person behind @FreeNYT, who prefers to remain anonymous, agreed to talk to PCMag.
Do you think the Times will be able to shut you down?
@FreeNYT: I don't believe the Times will be able to shut me down, as it's a rather laughable claim that by simply aggregating their own Twitter feeds into a list I've engaged in trademark violation. I assume the folks at Twitter told them as much—if they were even contacted by the Times.
What do you think will happen if Twitter suspends your account?
@FreeNYT: As I showed with the creation of @tyneerf/fearthefuzzy, even if they shut @freenyt down, others will just pop up in my place. The only way to stop this is for the Times to either change its policy about referrals from social-media sites being free or stop tweeting out all its own content. I'm guessing they'll do neither, at least for now.
[The aforementioned list is a compilation of all the different Times twitter feeds, like @NYTimesDining, @NYTimesFashion, and others where the publication posts its articles. The name of the handle is @FreeNYT spelled backwards].
Click to continue reading Interview: The person who destroyed the NY Times paywall using Twitter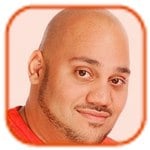 Posted by Andru Edwards Categories: Editorial, Features, Internet,
This is a session wrap-up from SXSW 2010. To start the session, a question was asked by the moderators to the audience "If the times ceased to exist, how would you feel?" Only a few hands in an audience of 500 said that would be disappointed. Only several more were indifferent, but a vast majority would be upset if the media giant no longer created their content in print or online.
Those on the panel were:
David Carr, a writer from the NY Times.
Amy Langfield, travel and events site New Yorkology a blog on what is going on in New York.
Marcus Moulitsas of the Daily Kos a blog site with thousands of writers.
Greg Beato writer for a magazine called Reason
Henry Copeland the moderator who is with BlogAds
Gawker is believed to be marching towards the Times in regard to a quality of content creation by adding reporters. With Nick Denton running it, a former reporter himself, it is believed by the panel to be pushing towards a spin as a quality web newspaper. Gawker Media has been pushing content out quicker than traditional media outlets. Blogs typically do not spend the time fact checking, do not create a back story, and create quick and concise content with few details, with the benefit of these being published in an extremely timely manner.
Click to continue reading SXSW 2010: Media Armageddon: What happens when the New York Times dies?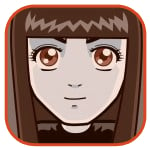 Posted by Sheila Franklin Categories: Internet, Misc. Tech,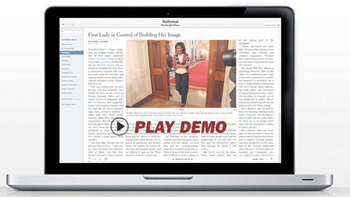 The New York Times is offering a free application of its paper that contains a few sections such as the cover and Business Day. The Times Reader 2.0 is built on Adobe AIR, updates, keeps up to 7 days of content at a time and is compatible with Windows, Mac and Linux. Subscribe for $14.95 a month for the entire paper. Those who already subscribe to the paper get free access. The Reader is a good idea for saving money on both ends (a paper subscription costs $40.00 a month) unless you get it for the crossword puzzles.
Read More

| NY Times Reader 2.0

© Gear Live Inc. – User-posted content, unless source is quoted, is licensed under a Creative Commons Public Domain License. Gear Live graphics, logos, designs, page headers, button icons, videos, articles, blogs, forums, scripts and other service names are the trademarks of Gear Live Inc.