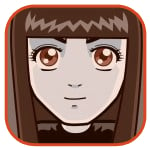 Posted by Sheila Franklin Categories: Cameras, Science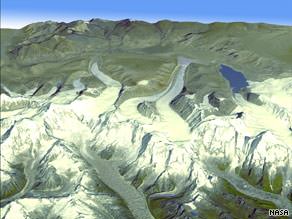 NASA and Japan have teamed to give a better view of the planet. Working with Japan's Ministry of Economy, Trade and Industry, the US space agency made a digital topographic map with 1.3 million images taken by the Terra satellite with the Japanese ASTER (Advanced Spaceborne Thermal Emission and Reflection Radiometer) and were then pieced together. The map covers more than 99% of Earth's land mass and fills in details that may have been missed by the space shuttle Endeavor alone.
Read More

| CNN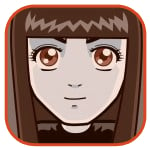 Posted by Sheila Franklin Categories: Cameras, Science, Transportation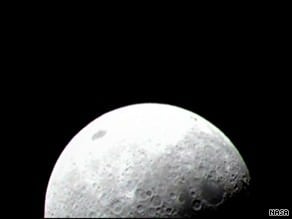 Thank goodness all is well with NASA's LRO and LCROSS. The LCROSS is already streaming video back to earth and will crash land on the moon Oct. 9 to look for water on the South Pole. The LRO just completed the last of its four engine burns and has settled into a comfortable orbit. It will be compiling 3D maps of the surface for about a year. All told, it will provide more data than any other mission.
Read More

| NASA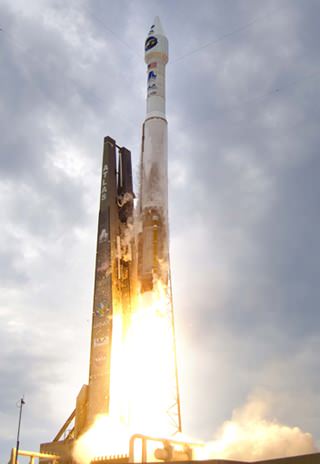 Although a space shuttle mission was canceled because of a hydrogen gas leak, NASA successfully launched its Lunar Reconnaissance Orbiter on an Atlas V rocket along with a Lunar Crater Observation and Sensing Satellite yesterday. Sent off at 5:32 p.m. ET, the LRO, scheduled to reach its destination June 23, has a mission is to look for potential landing sites for astronauts while the LCROSS will be looking for evidence of water on the moon's poles.
Read More

| NASA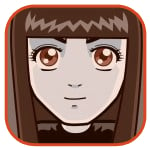 Posted by Sheila Franklin Categories: Internet, Science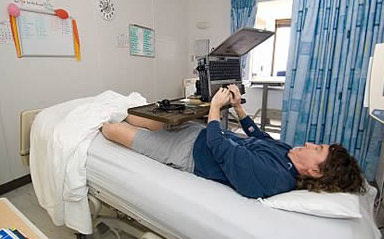 Always wanted to be a astronaut but would never pass the high standards? You can still hang with NASA as they are willing to pay volunteers $160.00 per day for lying down and playing games or surfing on a laptop. Travel and accommodations are also provided, as is a bedpan, because you cannot leave your bed 24 hours a day, 7 days a week. The project, referred to as Pillownaut, is meant to study the effects of micro-gravity.
Read More

| New Launches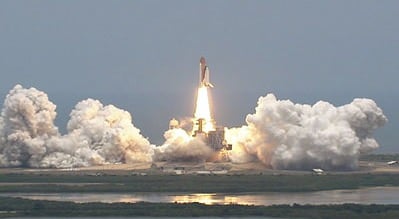 NASA/ESA's Hubble Space Telescope is about to receive its final upgrade, one that they hope means another 5 years of use. Atlantis and a crew of seven astronauts took off today, but it almost didn't happen. Hubble Huggers such as Fernando Ribeiro, who founded the site SaveTheHubble, were undoubtedly partially responsible. He collected about 5,500 signatures on a petition to reverse a decision by NASA to postpone a Hubble repair mission after the 2003 Columbia disaster. NASA credits the support as part of the reason it changed its mind.
Read More

| Space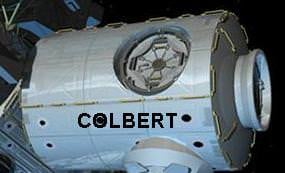 Remember how we told you to vote Colbert for the new ISS node? They may not select his name for the capsule, but NASA got so much hype that Expedition 14 and 15 astronaut Sunita "Suni" Williams is going to announce the winner on the show. Colbert had this to say about the hoopla surrounding his nomination, "I certainly hope NASA does the right thing. Just kidding, I hope they name it after me."
More than a million entries were received in total. Tune in to Comedy Central tonight at 11:30 p.m. EDT for the results.
Read More

| Information Week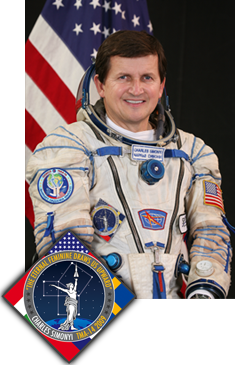 Lucky Charles Simonyi is going back into space March 26, the first private citizen to make a return trip. He will conduct a series of experiments as well as communicate with students via HAM radio on the ISS (ARISS) during the 12 day trek. We first mentioned him back in 2007 and now, like then, he will continue to blog from his website and feature live video and audio content from NASA TV in his "Follow the Updates" section. Although the second flight is undoubtedly still costing him a fortune, we expect he will reuse his suit.
Read More

| Charles in Space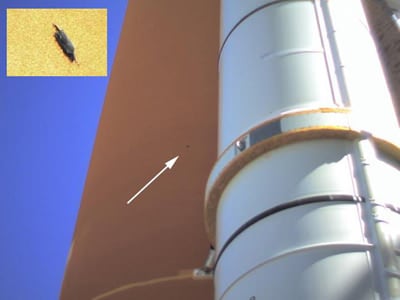 A tiny bat was spotted on the space shuttle when it was launched Sunday. After studying the photo taken by collectSpace.com (shown in close up in the upper left,) NASA officials said that it may have had a broken wing and was holding on to Discovery's external fuel tank. The Final Inspection Team even named him 'Interim Problem Report 119V-0080.' They were hoping that he would let go before liftoff, but that does not appear to be the case. Vaya con Dios, little bat.
Read More

| Space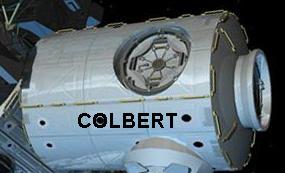 We told you last week about NASA looking for help naming their new Node 3 module, and if you are into "The Colbert Report" you undoubtedly heard that he dissed the names that they came up with, Earthrise, Legacy, Serenity and Venture.
"Those aren't space modules, those are organic teas," Colbert said. "But you know what name would look fantastic on the side of that module? Colbert!"
Since the airing of that episode, the comic has gotten over 30,000 votes, second to the top name "Serenity" and beating out "Xenu," Scientology's galactic ruler. But you have to love the idea that perhaps if we all vote enough, we may see the name "Colbert" painted on the side. You have until March 20 to contribute to the count.
Read More

| Live Science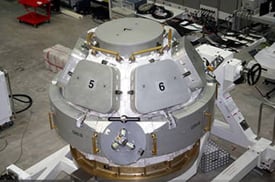 NASA would like you to come up with a name for their new Node 3 and cupola, which houses a robotic workstation to control that giant arm. They prefer something along the lines of Unity or Harmony and, by the same token, would prefer you not name it something too common. Vote for your choice in their poll or suggest your own before March 20. The name will be announced in April and Endeavor will delivering "Fred" this December.
Read More

| Nasa

© Gear Live Inc. – User-posted content, unless source is quoted, is licensed under a Creative Commons Public Domain License. Gear Live graphics, logos, designs, page headers, button icons, videos, articles, blogs, forums, scripts and other service names are the trademarks of Gear Live Inc.