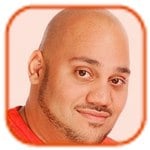 Posted by Andru Edwards Categories: Music, Drugs, Legal Issues, Rumors,
Courtney Love fears her daughter will die of a drugs overdose.
The Hole singer, who has 17-year-old Frances Bean with late husband Kurt Cobain, admits she is concerned by the amount of money the teenager receives under the terms of the Nirvana frontman's will, particularly as she no longer lives with her mother.
"She is going to be 18 on 15 August. Thank God, because then this whole palaver will be done. She lives in a mansion by herself. A 17 year old getting $40,000 a month is outrageous to me, that's on top of them paying for the mansion. She lives with her nanny, and Grandma Wendy and Kim - Kurt's mother and sister - live two doors down, but there's no drug testing going on. It's a lot of money for a normal person. It's enough money to kill her, if she is doing drugs, enough money to be gone by the time she's 22," Courtney - who was banned from contacting Frances last year by a court - said.
Despite her concerns, Courtney also thinks Frances is too sensible to go off the rails and says the teenager has turned down many opportunities to become famous in her own right:
Click to continue reading Courtney Love Fears Frances Bean Will Overdose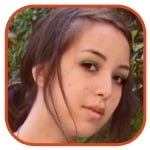 Posted by Robin Paulson Categories: Television, Meltdowns,
"I haven't slept in months. I had to go get a prescription for sleeping pills just to be able to go to sleep at night to the point that I didn't even know how I would even make it another day. I've been mourning the loss of a child and, yeah, it hurts. It hurts more than I thought it could hurt."
- Darlene Egelhoff talks to her daughter Holly in tonight's episode of The Hills about how she's taking the estrangement from her
fame whore
other daughter Heidi Montag.
(Make sure to check out our other notable quotes.)
Read More

| People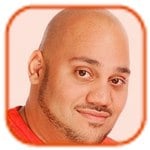 Posted by Andru Edwards Categories: Movies, Celebrity Babies,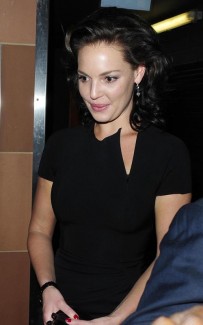 Self Emmy-submitter Katherine Heigl says it's difficult being a working mother.
The 31-year-old actress, who is married to Josh Kelley, found it hard to leave her adopted daughter, 18-month-old Naleigh, to go off and shoot her latest film Killers, which also stars Ashton Kutcher.
"It's difficult but it's like any working mom I think you have to make some compromises. It's easier said than done, but I knew that I wanted to keep working, I love what I do but it's really hard to leave her - I feel horrible," Katherine said at the London premiere of her film.
But when quizzed on whether she would like to add to her brood and adopt again, she nodded and said, "I hope to, yes."
Katherine also explained why she plans to stick to acting and never attempt to direct a big screen blockbuster: "I'm very grateful for the opportunity to produce but as far as directing - I can't imagine I'd ever do that. Because even at this stage, 20 years into it, I still don't really understand how that works and how all that part happens."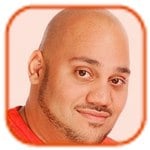 Posted by Andru Edwards Categories: Music, Clothing, Style, Rumors,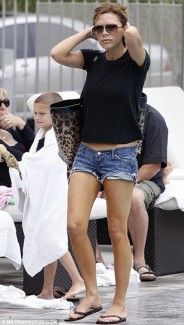 International fashionista Victoria Beckham used to spend two hours getting ready to take her sons to school.
The singer-turned-fashion designer - who has children Brooklyn, 10, Romeo, seven and four-year-old Cruz with her soccer star husband David Beckham - insisted on sticking to an elaborate grooming routine in order to look her best when performing everyday tasks in Los Angeles.
A source said, "She was spending over two hours getting ready, just to take the kids to school!"
However, the 35-year-old star has now embraced a more relaxed dress sense during the day time to help her avoid the constant media scrutiny.
"You wouldn't believe what a difference it's made to her life. Cooling her love affair with high heels has been the latest big development. She still cares about her image, but it was becoming a real burden. At first, it was hard for her to accept that in Hollywood, A-list stars go out of their way to dress down to avoid attention. Only wannabes dress up to try and generate interest in themselves. In many ways, she was undermining her credibility with the locals. She just didn't fit in."
From now on, Victoria has vowed to take a more laid back approach to her appearance. The friend added, "Victoria doesn't regret the way she looked, but by the same token she certainly doesn't want to repeat the mistakes of what she calls the 'Posh and Becks days.'"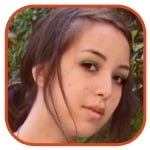 Posted by Robin Paulson Categories: Music, Child Stars, Drugs, Legal Issues, Rants, Rumors,
Although Courtney Love initially appeared to be tight-lipped when the news broke that she lost custody of her daughter, Frances Bean Cobain, the troubled musician has now broken her silence.
No stranger to blasting ludicrous remarks on Facebook, Love used the social networking site to spew hateful thoughts about her 17 year-old daughter, whose father was the late Kurt Cobain.
"I hate to sound cold but any kid of mine who pulls this s**t has lost her position… she was deceptive, she lied and she's lying to herself… My daughter is not always honest. The fact is fbc [Frances Bean Cobain] is deluded. She thinks she has all this money. The point is I have all the money she has. Frances is clearly deluded that she can buy her grandmother a small house in la [Los Angeles]. I'd love to see how that works. They'll incubate her [sic] til shes 18 and then have her sign all the [sic] indnemofications."
This is not the first time Love has lost custody of Frances Bean; Love's lawyers assure that she did not have a drug relapse and the matter was simply Frances Bean's decision to live with her grandparents over her mother.
In the end, however, Love ends her internet tirade with words that somewhat resemble that of a woman showing motherly care (despite what she had said previously).
Click to continue reading Courtney Love Slams Daughter on Facebook
Read More

| Daily Mail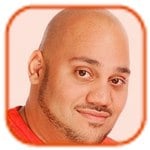 Posted by Andru Edwards Categories: Movies, Celebrity Babies, Rumors,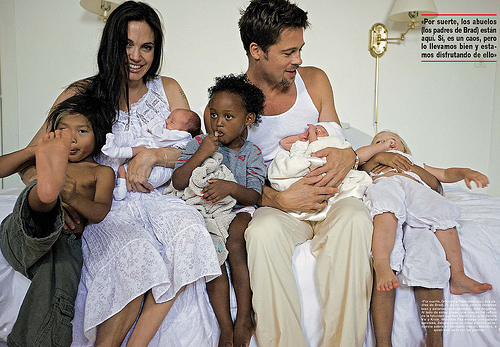 Tabloid target Angelina Jolie says that she is "just" a mother.
The Oscar-winning actress - who raises six children with her partner Brad Pitt - believes it is more important to look after her brood than star in movies, despite her glittering Hollywood career as an A-list actress.
"I am just a mom and that's how I am going to be the rest of my life. That sounds so funny, I mean, A-list actor. I am so happy to be working as an actor and to take some time off whenever I can, and that's something not a lot of people can do. I am so fortunate to juggle both."
Click to continue reading Angelina Jolie is Just a Mom Despite A-List Status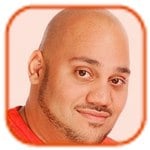 Posted by Andru Edwards Categories: Pregnancies, Style, Rumors, Where Are They Now?,
Cindy Crawford wants to be a "MILF."
The 43-year-old supermodel - who is married to Rande Gerber - hopes people still think she's sexy, even though she is now mother to two children, Presley, 10, and Kaia, 7.
"I don't want to be a cougar, I want to be a MILF. I hate that word cougar and what it represents. MILF is a word I absolutely love. I like that tag because I think there is a worry for all models that the moment you have kids the perception of you is going to change."
A MILF is an abbreviated slang term used to describe a sexy woman who has children. Cindy says her personality has been affected by the aging process and doesn't believe people find her as attractive as they once did.
"Age can be daunting, but you can't stop it. I know 20-year-old guys don't look at me anymore. I don't feel it like I used to. I remember walking down streets in New York at the height of my modeling career, my hair up, and all the construction guys would go crazy. It's different now."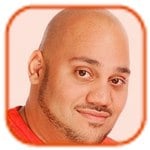 Posted by Andru Edwards Categories: Movies, Celebrity Babies, Pregnancies, Rumors,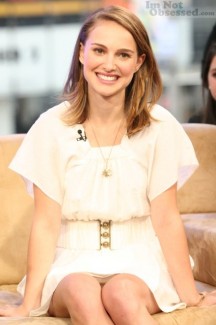 Just as Daniel Radcliffe professes his want to venture into fatherhood, Natalie Portman reveals she wants to be a mother.
The 28-year-old actress feels she has grown up and is finally responsible enough to settle down and start a family.
"I feel like I'm coming into my womanhood, and I'm less afraid or maybe I'm just getting old. I think about having kids, but I think you can't plan for that sort of thing. It's not like you can work at it."
The Star Wars actress recently played "strong" and maternal Grace Cahill in the war drama Brothers, alongside Tobey Maguire and Jake Gyllenhaal. Natalie has reconsidered her views on motherhood since starring in the movie.
"It was such a fantastic opportunity because so many parts written for females my age are just like the cute, girlish love interest. To get to play a real woman who's really strong and a good mother was really a great opportunity. It was not that challenging to be mother-ish because I have the most maternal mom in the world. So I've had a role model for my entire life."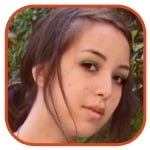 Posted by Robin Paulson Categories: Movies, Celebrity Babies,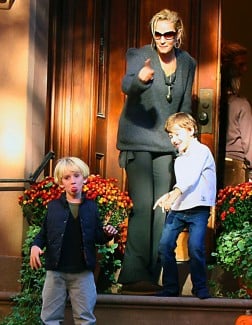 "Being an actress doesn't mean I've not gone through every bit of what it takes to have and raise children. I raised my kids in New York City. They're seven and 11, not infants any more, but I've pushed those strollers in the streets. Trying to raise kids on your own is not easy. It's why I haven't worked as much as I should or could have. It's why I haven't made a film in a year. But let's face it, whoever you are, a girl's got to make a living."
- Kill Bill actress Uma Thurman on raising her two kids largely on her own.
(You can find other notable quotes here.)
Read More

| Splash News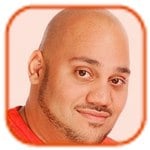 Posted by Andru Edwards Categories: Music, Pregnancies,
Lily Allen thinks that her best achievement will be raising children.
The "Not Fair" singer, who suffered a miscarriage in 2008, is desperate to become a mother and knows that she'll provide her kids with all the love and care they need.
"I'll be proud once I've had kids and they've grown up all right. I want to do it now. I don't feel like I'm very good at anything in life, and I think that's one thing I probably will be quite good at, being a mum. I think I'll love my kids, and I think I'll do it really well."
Although she is keen to have children, the 24-year-old star doesn't think that she needs to be in a relationship to do so and admits she finds it hard finding suitors. Lily, who is currently dating painter and decorator Sam Cooper, said, "I don't necessarily need a man. It would have to be the right person. It's difficult for me to find someone. I want to be looked after, and I also want to be with someone who is not intimidated by me and what I do. That's quite difficult to find. That person would have to be quite successful and powerful. I'd like him to be proud of me but not impressed."
© Gear Live Inc. – User-posted content, unless source is quoted, is licensed under a Creative Commons Public Domain License. Gear Live graphics, logos, designs, page headers, button icons, videos, articles, blogs, forums, scripts and other service names are the trademarks of Gear Live Inc.