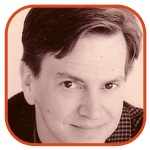 Posted by Tom Mason Categories: Editorials, Marvel Comics,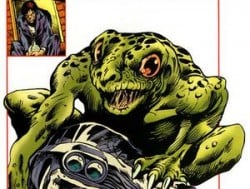 I fought the law and the law won. Because I am not the law. And I didn't really fight them because I was wrong. Recently I was editing a script for an episode of an animated TV show that featured a singing frog. Well, to be more precise, the frog doesn't sing at all, but his croaks are treated as if they come right out of Pink's mouth.
For a long time, the frog character didn't have a name, but when it came time to give him one, I thought it would be funny – and a nod to my old pal Steve Gerber – to have this non-singing amphibian called (you guessed it), Garko. Published by Marvel Comics, the Howard the Duck story that pits the cigar-chomping mallard against Garko The Man-Frog is one of my favorite Gerber (and Howard) stories of all time.
Click to continue reading Steve Gerber and Garko The Man-Frog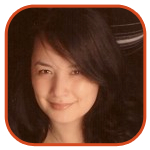 Posted by Veronica Santiago Categories: Paramount, Action, Adaptation, Adventure, Science Fiction, Sequels, Upcoming Releases,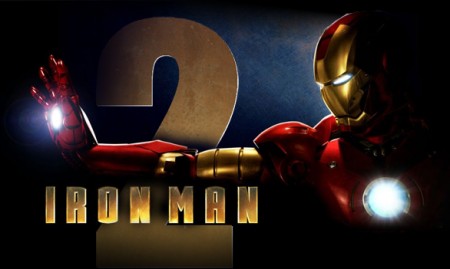 While most have you probably decided months ago what you'll be doing on May 7, there are some who may still be on the fence.
Should you be buying tickets to Iron Man 2 in advance? Or will the movie disappoint like many other blockbuster sequels out there? Here are some of the early reviews:
Hollywood Reporter: "Everything fun and terrific about Iron Man, a mere two years ago, has vanished with its sequel. In its place, Iron Man 2 has substituted noise, confusion, multiple villains, irrelevant stunts and misguided story lines. A film series that started out with critical and commercial success will have to settle for only the latter with this sequel."
Click to continue reading Early Reviews for Iron Man 2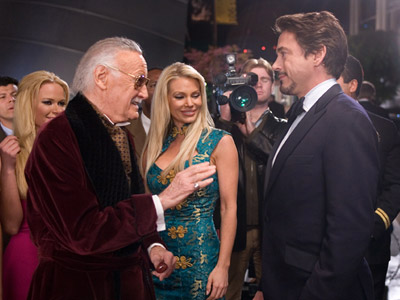 "But I was lucky because I had three girls and the director kept saying, 'Hold them closer!' And they must have taken an hour to shoot it. The four of us were almost engaged by the time we were finished."
- Living comic book legend Stan Lee on his Iron Man cameo.
(Make sure to check out other notable quotes.)
Read More

| IESB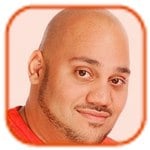 Posted by Andru Edwards Categories: Paramount, Action, Adaptation, Sequels, Thrillers, Celeb News, Celebrity Gossip, Upcoming Releases,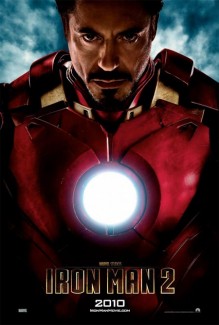 Robert Downey Jr. has an Iron Man head at his house.
The actor - who plays the superhero and his alter-ego Tony Stark in upcoming sequel Iron Man 2 - took the metal mask from the set as a memento but insists his home isn't too geeky.
Downey - who lives with his film producer wife Susan Levin - said, "I have an Iron Man head at home and various other bits downstairs but my home isn't a shrine to Iron Man. But I think it's cool."
The 45-year-old star can't wait for fans to see the movie and admits he is immensely proud to play the much-loved Marvel comic book character. He added, "It's mind-blowing to me because I'd always felt like I wanted to - and could - do something like this. I have probably taken Iron Man 2 more seriously than any other movie I've ever done, which is appropriately ridiculous for Hollywood."
Downey has previously revealed he asked film bosses to let him take one of the superhero's full suits home: "The producers keep telling me that they're going to give me a suit with all the bells and whistles but I still don't have it. I don't know, maybe I should get it in my contract. It would be great to have one at home - a talking point."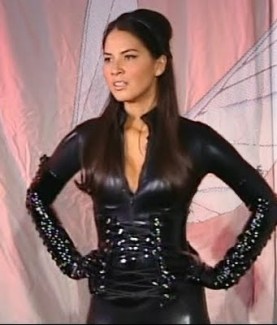 Geeks all over are abound with glee this weekend to read that G4 host Olivia Munn will possibly be donning wings for Iron Man 2.
An e-mail sent by an "old, fairly reliable" source reveals that Munn is set to portray the wealthy Janet Van Dyne, a.k.a. The Wasp.
It has been confirmed in July 2009 that director Jon Favreau had cast Munn in a cameo. Until recently, when the actress admitted that her cameo fell victim to editing Hell and was given another role. So we know that she has a part—it's simply a guessing game at this point. Can she pull off the heavy shoes of an Avenger?
With some minor screen time in the Steve Carrell and Tina Fey comedy, Date Night and now a role in Iron Man 2, this former model is definitely making her name known in the film industry lately.
Read More

| Forces of Geek via Cinema Blend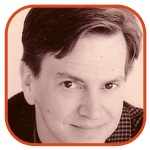 Posted by Tom Mason Categories: Editorials, Marvel Comics,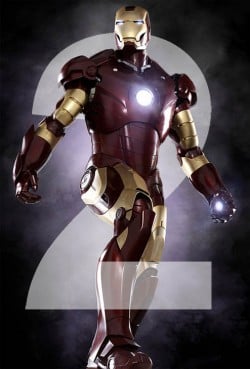 I know it's hard to believe that most comic book jobs that you find listed are not in the traditional creative fields of writing, drawing and editing. It just doesn't happen. Those all go to an editor's girlfriend's brother's cousin at least according to the paranoids. When you do find some nifty jobs in the field, you can bet they're some kind of office gig with Aeron chairs picked up from an internet start-up bankruptcy sale.
Marvel Comics, The House of Mouse That Jack And Stan Built, in New York has a couple of those jobs in their cubicle farm system and they both look like fun. And by that I mean interesting. And by that I mean jobs that pay.
First up, Marvel is looking for a Creative Services Coordinator "to support the Creative Services Department with day-to-day and inter and intra-departmental needs and duties."
So what is a CS Coordinator? The lucky job-holder will "be a key manager of the relationship between Creative Services and all the other divisions within Marvel, as well as outside vendors and business partners…to create, refine and drive processes that will increase the accuracy and efficiency of Creative Services' daily functions, project coordination, intra-departmental communications, network, and launching projects." Whew! Say that three times fast.
Click to continue reading Comic Book Jobs: Who's Hiring? Marvel Comics
Filming for the X-Men Origins: Wolverine sequel doesn't begin until January 2011, but
Logan
Hugh Jackman is openly sharing his approval of the latest script, written by Christopher McQuarrie (in case his name doesn't ring a bell for you, he penned The Usual Suspects and Valkyrie).
The film will be based on Chris Claremont and Frank Miller's take on Logan's experiences in Japan; Jackman confirmed that at least some of the movie will be filmed there.
Jackman was also asked whether or not we'll see this latest X-Men installation in 3D…
Click to continue reading Hugh Jackman Talks Wolverine Origins Sequel
Read More

| Splash Page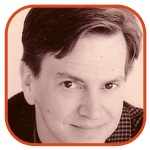 Posted by Tom Mason Categories: Editorials,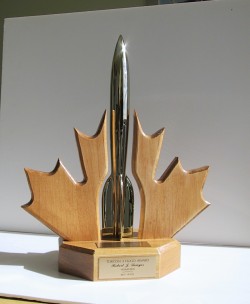 I love awards, although it's just an honor to be nominated, right? The Hugo Awards are named for Hugo Gernsback, the founder of Amazing Stories. They are science fiction's most celebrated award and are sponsored by the World Science Fiction Society, who hands them out at each year's Worldcon. They've been around since 1955, and the new 2010 nominees have just been announced.
The good news for funnybook fanatics is that the Hugos have a comic book category and this year's nominees (under the heading of "Best Graphic Story") offer a pretty wide-ranging bunch.
In alphabetical order, they are:
Batman: Whatever Happened to the Caped Crusader? Written by Neil Gaiman; Pencilled by Andy Kubert; Inked by Scott Williams (DC Comics)
Click to continue reading Hugo Awards: Neil Gaiman, Phil Foglio, Howard Tayler and Captain Britain
Read More

| John Scalzi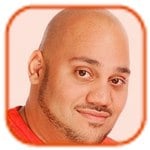 Posted by Andru Edwards Categories: Books, iPad Apps, Videos, Free Apps,
One of the more exciting iPad apps that shows off what may be the future of literature and reading is the Marvel Comics app. Setting aside the whole problem where you can't share the comics, and can't sell or give away the old comics you've purchased and build community around it, we must say, it looks pretty slick. If you are a fan of Marvel, this will obviously be an app you'll want to add to your iPad. The app is essentially a no-cost storefront that let's you preview and purchase comics to read.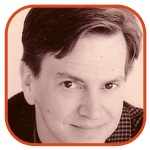 Posted by Tom Mason Categories: Editorials, Television, Marvel Comics,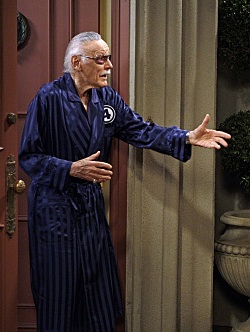 Stan Lee has made a pretty good hobby out of appearing in projects based on Marvel Comics. It's a fun, and not too distracting, game to try to figure out if Stan will be showing up in a crowd scene, a cocktail party, a press conference or other setting where he can do his cameo, fulfill his Screen Actor's Guild obligations, and eat the free lunch at break time.
On March 1, Stan appeared as himself on the fanboy favorite, The Big Bang Theory, probably the best sitcom currently on the air, thanks to creator-producer Chuck Lorre, co-creator-producer Bill Prady, and the rest of their talented staff of producers and writers. In "The Excelsior Acquisition," the cast is excited about Stan's appearance at the local comic book store, but Sheldon misses it when he gets tossed in jail for contempt while defending his traffic ticket. Naturally, when he gets out, he takes advantage of an opportunity to make the pilgrimage to Stan's house. Stan acquits himself quite well and there are laughs galore. It's a great use of stunt-casting and it's packed with jokes that reveal the writers as fans of Marvel Comics, not posers. Well done, all!
Stan liked the experience so much, he Tweeted about it.
Click to continue reading Stan Lee And The Big Bang Theory
© Gear Live Inc. – User-posted content, unless source is quoted, is licensed under a Creative Commons Public Domain License. Gear Live graphics, logos, designs, page headers, button icons, videos, articles, blogs, forums, scripts and other service names are the trademarks of Gear Live Inc.