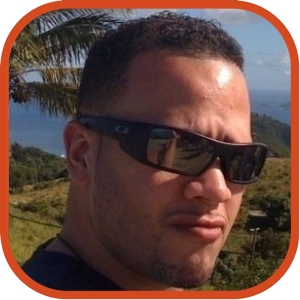 Posted by Jason Diaz Categories: Apple, Corporate News, Google, Microsoft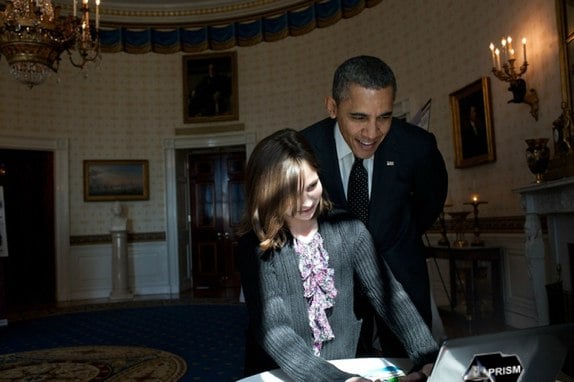 Several big named tech giants like Apple, Google, Facebook and Microsoft are publicly requesting that the National Security Agency (NSA) and Federal Bureau of Investigation (FBI) allow them to transparently publish more information regarding the controversial data mining operations and surveillance programs held by US government agencies.
Dubbed SpyGate, the legitimate controversy has made headlines over legislation of section 215 of the Patriot Act and section 702 of the FISA amendment ACT. Not to mention the whistleblower saga that has ensued after former NSA employee and current on the run globetrotter, Eric Snowden, leaked details about the covert operation infamously known as Prism. Many of the allegations summarized in the massive leak state that the US government has backdoor access to the servers of many leading private industry companies and direct access to major US telecommunication carriers. With such access, the government collects and monitors millions of American's information not limited to just metadata. Many private companies have signed a petition of transparency that includes Apple, Google, Microsoft, Twitter, Skype and many others. Below is the petition letter in its entirety.
Click to continue reading Apple, Microsoft, Google & others petition US government for transparency in data requests
Read More

| The Next Web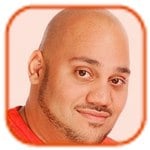 Posted by Andru Edwards Categories: Cell Phones, Corporate News, Google, Handhelds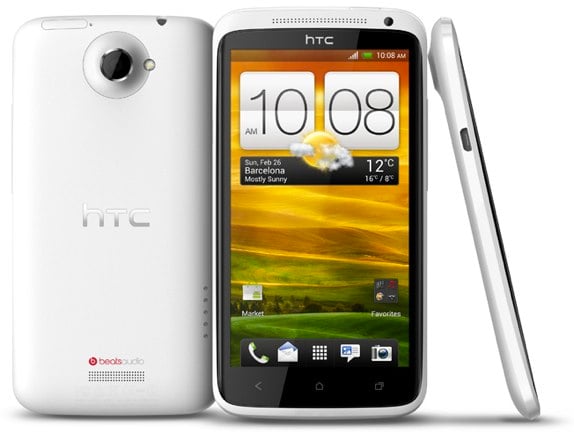 Whoa! It looks like two major HTC devices have just been indefinitely delayed at United States Customs for an investigation due to an Apple patent infringement. If you were ready to pick up the HTC One X or HTC EVO 4G LTE on day one, you've got a wait ahead of you:
"The US availability of the HTC One X and HTC EVO 4G LTE has been delayed due to a standard U.S. Customs review of shipments that is required after an ITC exclusion order. We believe we are in compliance with the ruling and HTC is working closely with Customs to secure approval."
While HTC is putting on the smiley face for the public, this is a pretty serious blow. The devices that are being held infringe on an Apple patent that covers the action of automatically turning email addresses and phone numbers in tappable links. We don't see how HTC can quickly remove that feature from phones that are sitting in their shipping containers.
Read More

| WSJ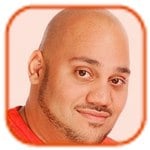 Posted by Andru Edwards Categories: Corporate News, Internet
Domain name registrar GoDaddy on Friday withdrew its support for the controversial Stop Online Piracy Act (SOPA) amidst a backlash from customers who were vehemently against the legislation.
In a statement, GoDaddy CEO Warren Adelman said the company will support SOPA "when and if the Internet community supports it."
A previously published, lengthy defense of SOPA now points to GoDaddy's updated statement, which the company said is intended to "eliminate any confusion."
The move comes after a Reddit user called on those with GoDaddy domains to move them elsewhere by Dec. 29, prompting godaddyboycott.org.
Cheezburger CEO Ben Huh quickly pledged to make the move. "We will move our 1,000 domains off @godaddy unless you drop support of SOPA. We love you guys, but #SOPA-is-cancer to the Free Web," Huh tweeted yesterday.
Click to continue reading GoDaddy backs down from SOPA support due to backlash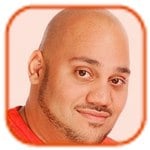 Posted by Andru Edwards Categories: Corporate News, Internet
Action on the Stop Online Piracy Act (SOPA) has stalled for the year, but those opposed to it are gearing up to target those in support of the controversial legislation—particularly GoDaddy.
A Reddit user is calling on those with GoDaddy domains to move them elsewhere on Dec. 29; Cheezburger CEO Ben Huh has already pledged to make the move.
"We will move our 1,000 domains off @godaddy unless you drop support of SOPA. We love you guys, but #SOPA-is-cancer to the Free Web," Huh tweeted.
SOPA would expand the ability of the Justice Department to go after sites overseas that specialize in fake goods like counterfeit purses or prescription drugs. According to the bill's sponsor, Rep. Lamar Smith, the Justice Department would have to get a court order against an infringing site, and if granted, could request that the site be blocked. Search engines like Google would then have to remove links to those sites.
Click to continue reading Heavy backlash against GoDaddy due to SOPA support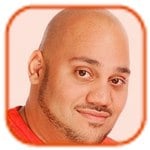 Posted by Andru Edwards Categories: Apple, Corporate News, Software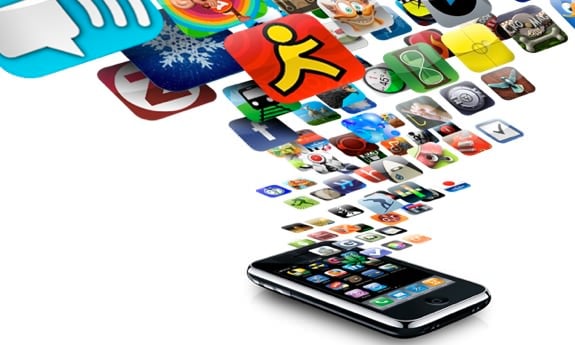 According to Apple, an "app store" is not a store for apps. Right. Apple warns, the phrase "app store" is not generic and can only be used to describe their App Store, which is their...um, app store?
"Apple denies that, based on their common meaning, the words 'app store' together denote a store for apps," Apple said in a Thursday filing with a California district court.
Apple has been fighting several tech giants on this point lately. In March, Apple sued Amazon over its Amazon Appstore, arguing that Apple has the exclusive rights to the phrase because of its iTunes App Store. Apple has targeted Microsoft on similar grounds.
Last month, Amazon responded to the suit, arguing that the term "app store" is generic and that Apple should not be allowed to use it exclusively. Amazon cited the American Dialect Society, which recently voted "app" as the Word of the Year for 2010, noting "that although the word 'has been around for ages,' it 'really exploded in the last 12 months,' with the arrival of 'app stores' for a wide spectrum of operating systems for phones and computers.' Indeed the words 'app store' are commonly used among many businesses in the app store market," Amazon argued.
Apple is not buying it, at least not publicly. "Apple denies that the words 'app store' are commonly used among many businesses to describe mobile software download services and further denies that the term 'app store market' is used to describe the market for mobile software download services," the company reiterated in response to Amazon's filing.
Click to continue reading Apple says that "App Store" does not imply a store for buying apps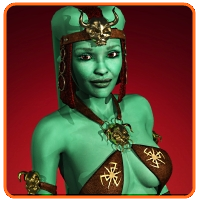 Posted by Patrick Lambert Categories: Corporate News, Internet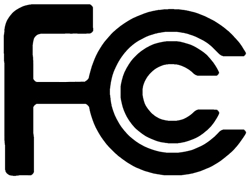 Yesterday, a major decision passed through the FCC as it voted on new rules that will govern the sticky issue of net neutrality in the US. Net neutrality has been a wildly debated subject for years, with everyone from content web sites, Internet providers, wired and wireless networks, and organizations representing end users being all over the map on this subject. Some wanted the government to pass new regulations that would prevent Internet providers from say, slowing down your access to Netflix just because they have their own video site that they want you to use instead. Others argued that if the government does get involved, it could bring much more trouble for the Internet as a whole than the benefit it would add. Others still argued that the free market will handle itself, and that no rules should be added.
So far there had been no real decision either way, with the FCC, the body mandated to govern those things, not having made any clear decision. This changed today as the institution passed a set of rules that help define this. The rules are quite complicated, but suffice it to say pretty much everyone who isn't a big business is unhappy with them. On one side, the new rules do prevent Internet providers from blocking or slowing down access to competing web sites, but it does allow content providers to pay networks to have access to a fast line, bringing their data in priority. Many say the rules are too broad and vague, and fail to address some points. It also leaves a lot of freedoms to wireless providers to, for example, block access to specific apps on your cellphone.
While the debate rages on however, it's important to recognize that these rules simply give formal authority to the federal government to regulate these issues, it doesn't directly change the rules of the game for companies. The new rules will go into effect next year, and could still be blocked by Congress. They are also likely to be challenged in court by any of the parties involved in the discussions.
You can help show your support in the fight for net neutrality at Save the Internet.
Read More

| WSJ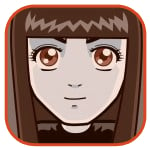 Posted by Sheila Franklin Categories: Cell Phones, Handhelds, Transportation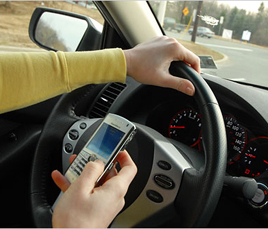 The Governator signed a bill in July that requires Californians to use hands free devices when driving and using a cell phone. He has now gone one step further by banning text messaging while driving. The SB28 makes drivers keep their "hands on the wheel and their eyes on the road," Schwarzenegger said in a written statement. Other states have already adopted the law and considering the statistics about how dangerous the practice is, we hope they all do.
Read More

| SF Gate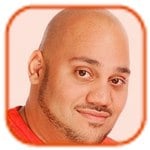 Posted by Andru Edwards Categories: Broadband, Corporate News, Internet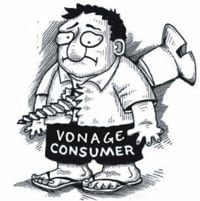 So, it looks like things are going from bad to worse for VOIP phone company Vonage. Last week, a judge ruled in favor of Verizon citing that Vonage was infringing upon Verizon's patented Internet phone technology, which lays out methods for getting calls to go between the Internet and conventional phone networks. The ruling was that Vonage was banned from signing up new customers, while existing customers were unaffected. Vonage asked for, and received, an emergency stay which allows them to conduct business as usual for the time being. They went so far as to tell investors not to worry, because a "workaround" was currently under development.
Unfortunately, today Vonage has changed their tune, and they are now saying that they have no workaround that would moot the need for a stay. Uh oh. We don't know how much longer Vonage will be around in it's current form, but for a company that loses 2.5% of it's customers per month, if they can't bring in new customers to replace lost ones, it's fairly obvious what will happen.
Read More

| USA Today

Posted by Rob Stevens Categories: Corporate News, Editorial, Features, Video Games
Playfeed is reporting that Sony has managed to win a major battle in the war against grey market imports, basically by suing the company into the ground. The company in question is Lik-Sang, one of the largest import companies on the internet, and one that I've personally used in the past for games I knew would not be released stateside.
Never mind the fact that Lik-Sang already had a British judge rule against them for selling the PSP without Sony's permission, and never mind the fact that Sony made the PSP region-free and is now trying to put that genie back in the bottle. Hell, let's even ignore the fact that Sony's own upper-tier executives in Europe purchased PSP's from Lik-Sang because they couldn't get them from their own company.
Sony could have filed a single lawsuit and have seen this reach a decision, which is exactly what happened. Sony stooped to new lows by filing the same lawsuit in every single EU country, basically drowning Lik-Sang in paperwork and lawyers fees. Sony wins because Lik-Sang can't afford to defend themselves. The end result is that Sony didn't just say, "Hey, stop selling our stuff, if you don't mind." They proceeded to nothing less than thuggery by beating the company while they were down.
Click to continue reading Editorial: Sony Bullies Lik-Sang Right Out Of Business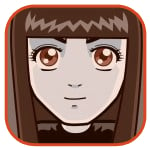 Posted by Sheila Franklin Categories: Cell Phones, Wireless / WiFi

Gov. Arnold Schwarzenegger has announced that he will sign into law legislation that bans the use of handheld cellphones while driving. Although 38 state legislatures have considered similar bills, only New York, New Jersey, Connecticut, and Washington D.C. have actually passed them. Under the new law, which takes effect in 2008, a minimum of a $20.00 fine will be given when using a cell without a headset, speaker phone, or other wireless device.
"Public safety is the governor's No. 1 priority," said Schwarzenegger spokeswoman Margita Thompson, "and this bill will make the streets and highways of California safer by ensuring that drivers have both hands available for driving."
Senator Joe Simitan (D-Palo Alto) has taken five years to bring his idea to fruition. The California Highway Patrol indicates that last year alone there were 775 accidents involving drivers who were using hand-held cellphones. Statistics show that the risk of death is 9 times greater for those drivers. Our only question is if public safety is Arnie's #1 priority, why are they waiting until 2008?
Read More

| LA Times

© Gear Live Inc. – User-posted content, unless source is quoted, is licensed under a Creative Commons Public Domain License. Gear Live graphics, logos, designs, page headers, button icons, videos, articles, blogs, forums, scripts and other service names are the trademarks of Gear Live Inc.