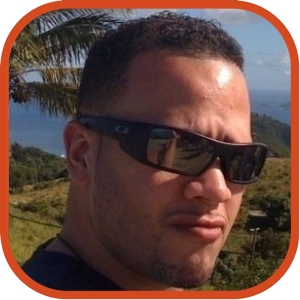 Posted by Jason Diaz Categories: Apple, Corporate News, Google, Microsoft,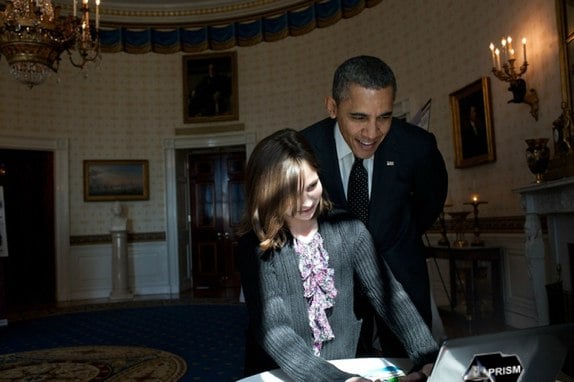 Several big named tech giants like Apple, Google, Facebook and Microsoft are publicly requesting that the National Security Agency (NSA) and Federal Bureau of Investigation (FBI) allow them to transparently publish more information regarding the controversial data mining operations and surveillance programs held by US government agencies.
Dubbed SpyGate, the legitimate controversy has made headlines over legislation of section 215 of the Patriot Act and section 702 of the FISA amendment ACT. Not to mention the whistleblower saga that has ensued after former NSA employee and current on the run globetrotter, Eric Snowden, leaked details about the covert operation infamously known as Prism. Many of the allegations summarized in the massive leak state that the US government has backdoor access to the servers of many leading private industry companies and direct access to major US telecommunication carriers. With such access, the government collects and monitors millions of American's information not limited to just metadata. Many private companies have signed a petition of transparency that includes Apple, Google, Microsoft, Twitter, Skype and many others. Below is the petition letter in its entirety.
Click to continue reading Apple, Microsoft, Google & others petition US government for transparency in data requests
Read More

| The Next Web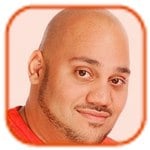 Posted by Andru Edwards Categories: Cell Phones, Corporate News, Google, Handhelds,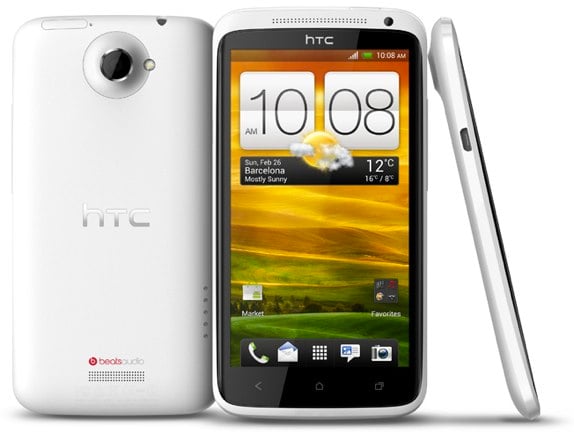 Whoa! It looks like two major HTC devices have just been indefinitely delayed at United States Customs for an investigation due to an Apple patent infringement. If you were ready to pick up the HTC One X or HTC EVO 4G LTE on day one, you've got a wait ahead of you:
"The US availability of the HTC One X and HTC EVO 4G LTE has been delayed due to a standard U.S. Customs review of shipments that is required after an ITC exclusion order. We believe we are in compliance with the ruling and HTC is working closely with Customs to secure approval."
While HTC is putting on the smiley face for the public, this is a pretty serious blow. The devices that are being held infringe on an Apple patent that covers the action of automatically turning email addresses and phone numbers in tappable links. We don't see how HTC can quickly remove that feature from phones that are sitting in their shipping containers.
Read More

| WSJ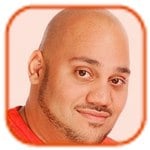 Posted by Andru Edwards Categories: Corporate News, Internet,
Domain name registrar GoDaddy on Friday withdrew its support for the controversial Stop Online Piracy Act (SOPA) amidst a backlash from customers who were vehemently against the legislation.
In a statement, GoDaddy CEO Warren Adelman said the company will support SOPA "when and if the Internet community supports it."
A previously published, lengthy defense of SOPA now points to GoDaddy's updated statement, which the company said is intended to "eliminate any confusion."
The move comes after a Reddit user called on those with GoDaddy domains to move them elsewhere by Dec. 29, prompting godaddyboycott.org.
Cheezburger CEO Ben Huh quickly pledged to make the move. "We will move our 1,000 domains off @godaddy unless you drop support of SOPA. We love you guys, but #SOPA-is-cancer to the Free Web," Huh tweeted yesterday.
Click to continue reading GoDaddy backs down from SOPA support due to backlash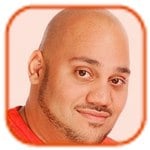 Posted by Andru Edwards Categories: Corporate News, Internet,
Action on the Stop Online Piracy Act (SOPA) has stalled for the year, but those opposed to it are gearing up to target those in support of the controversial legislation—particularly GoDaddy.
A Reddit user is calling on those with GoDaddy domains to move them elsewhere on Dec. 29; Cheezburger CEO Ben Huh has already pledged to make the move.
"We will move our 1,000 domains off @godaddy unless you drop support of SOPA. We love you guys, but #SOPA-is-cancer to the Free Web," Huh tweeted.
SOPA would expand the ability of the Justice Department to go after sites overseas that specialize in fake goods like counterfeit purses or prescription drugs. According to the bill's sponsor, Rep. Lamar Smith, the Justice Department would have to get a court order against an infringing site, and if granted, could request that the site be blocked. Search engines like Google would then have to remove links to those sites.
Click to continue reading Heavy backlash against GoDaddy due to SOPA support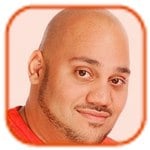 Posted by Andru Edwards Categories: Apple, Corporate News, Software,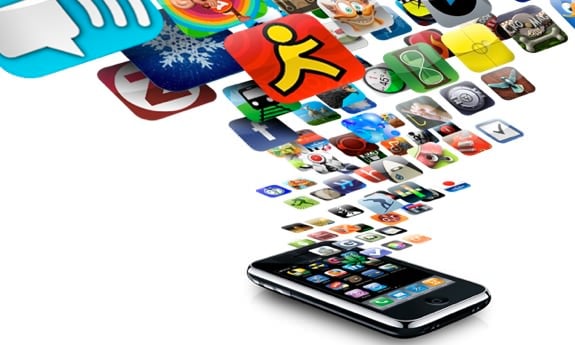 According to Apple, an "app store" is not a store for apps. Right. Apple warns, the phrase "app store" is not generic and can only be used to describe their App Store, which is their...um, app store?
"Apple denies that, based on their common meaning, the words 'app store' together denote a store for apps," Apple said in a Thursday filing with a California district court.
Apple has been fighting several tech giants on this point lately. In March, Apple sued Amazon over its Amazon Appstore, arguing that Apple has the exclusive rights to the phrase because of its iTunes App Store. Apple has targeted Microsoft on similar grounds.
Last month, Amazon responded to the suit, arguing that the term "app store" is generic and that Apple should not be allowed to use it exclusively. Amazon cited the American Dialect Society, which recently voted "app" as the Word of the Year for 2010, noting "that although the word 'has been around for ages,' it 'really exploded in the last 12 months,' with the arrival of 'app stores' for a wide spectrum of operating systems for phones and computers.' Indeed the words 'app store' are commonly used among many businesses in the app store market," Amazon argued.
Apple is not buying it, at least not publicly. "Apple denies that the words 'app store' are commonly used among many businesses to describe mobile software download services and further denies that the term 'app store market' is used to describe the market for mobile software download services," the company reiterated in response to Amazon's filing.
Click to continue reading Apple says that "App Store" does not imply a store for buying apps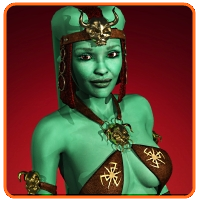 Posted by Patrick Lambert Categories: Corporate News, Internet,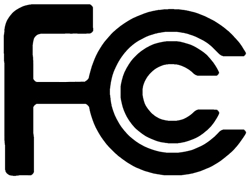 Yesterday, a major decision passed through the FCC as it voted on new rules that will govern the sticky issue of net neutrality in the US. Net neutrality has been a wildly debated subject for years, with everyone from content web sites, Internet providers, wired and wireless networks, and organizations representing end users being all over the map on this subject. Some wanted the government to pass new regulations that would prevent Internet providers from say, slowing down your access to Netflix just because they have their own video site that they want you to use instead. Others argued that if the government does get involved, it could bring much more trouble for the Internet as a whole than the benefit it would add. Others still argued that the free market will handle itself, and that no rules should be added.
So far there had been no real decision either way, with the FCC, the body mandated to govern those things, not having made any clear decision. This changed today as the institution passed a set of rules that help define this. The rules are quite complicated, but suffice it to say pretty much everyone who isn't a big business is unhappy with them. On one side, the new rules do prevent Internet providers from blocking or slowing down access to competing web sites, but it does allow content providers to pay networks to have access to a fast line, bringing their data in priority. Many say the rules are too broad and vague, and fail to address some points. It also leaves a lot of freedoms to wireless providers to, for example, block access to specific apps on your cellphone.
While the debate rages on however, it's important to recognize that these rules simply give formal authority to the federal government to regulate these issues, it doesn't directly change the rules of the game for companies. The new rules will go into effect next year, and could still be blocked by Congress. They are also likely to be challenged in court by any of the parties involved in the discussions.
You can help show your support in the fight for net neutrality at Save the Internet.
Read More

| WSJ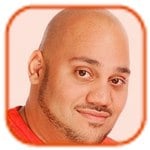 Posted by Andru Edwards Categories: Artist News, The Charts, Hip-Hop & Rap,
Lil Wayne is to be handed a court summons in jail. The rapper - currently incarcerated at New York's Riker's Island prison on weapons charges - faces a fresh legal battle after his expected release on November 4, as a producer has launched a copyright infringement lawsuit against him.
Michael 'Mali Boi' Bradford is claiming for unpaid royalties he believes he is due for creating the beat to Wayne's single 'Mrs. Officer'. He says he came up with the rhythm five years before it was reworked by Deezle, who is credited as the producer of the track. Deezle is also reportedly launching legal action, saying he has not been paid royalties for the 2008 single, from Wayne's breakthrough 'Tha Carter III' album.
Click to continue reading Lil Wayne to face copyright infringement lawsuit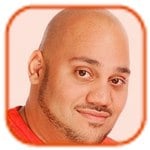 Posted by Andru Edwards Categories: D-List, Television, Break-ups, Dating, Legal Issues, Rumors,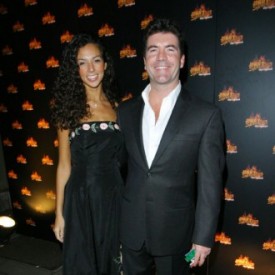 Simon Cowell's ex-girlfriend, Terri Seymour, was been attacked by a 200 pound woman outside the Nokia Theater in Los Angeles. Terri was reportedly assaulted outside the Theater, where Simon's TV show American Idol was filmed, on Tuesday. Police allege Janice Thibodeaux, 33, approached Terri and asked her if she was still dating Simon - who she split from last November after a six-year relationship - before attempting to choke her.
Los Angeles officers, who reportedly witnessed the altercation, then arrested Janice - who was reportedly "twice Terri's size" - on felony battery charges. Her bail was set at $52,703 bail. Terri, 34, and Simon reportedly split over his refusal to have children - the same reason he parted ways with former pop star Sinitta, who had a 1986 hit with 'So Macho'. Simon's mother Julie said at the time: "Simon has a right to his own life, we all do, but Terri wanted a baby and things didn't work out. The split was really based on the fact that she wanted a baby and to get married."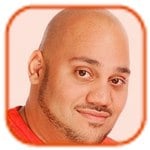 Posted by Andru Edwards Categories: Music, Legal Issues,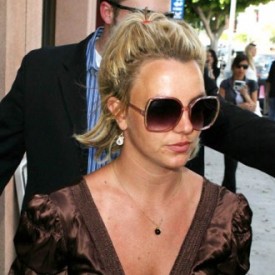 Britney Spears is being sued by Kerry Vine, one of her ex-bodyguards. In court documents filmed this past Monday, Vine says he was injured while working at her Britney's home in Los Angeles in March 2008. The documents state: "Advanced Security Concepts negligently operated their business thereby causing injuries to Vine who worked for Spears at the time. Spears breached that duty of care to the plaintiff by failing to ensure that he could safely perform duties that Advanced Security Concepts ordered him to perform."
Kerry is suing for personal injury, battery and negligence which he says caused him to lose wages and incur medical and hospital fees. He also claims loss of personal property and earning capacity. The initial hearing will take place on September 2.
This is just the latest in a string of legal woes to fall into Britney's lap. Last month, she was granted a restraining order against her former manager Sam Lutfi, which bans him from being within 100 yards of Spears for three years. Sam is also not allowed to contact the 27-year-old singer via email, phone or old-school snail mail. Lawyer Jon Eardley—who previously questioned why Britney's father Jamie was made co-conservator of her professional and personal affairs last year—is also included in the same restraining order.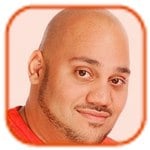 Posted by Andru Edwards Categories: Movies, Music, Television, Break-ups, Divorce, Hook-ups, Hair Styles, Legal Issues, Photos, Breaking News,
Let's face it, 2008 was a wild year for all the personalities from show business that we love (and despise.) We've published a bunch of news, rumors, and opinions here on VIP Breakdown over the past year, and we felt it would only be right to recap the top 20 most read articles for the entire year. So that is just what we've done, so you'll find that below. Oh, and by the way, what the heck, y'all? We published an article at the end of 2008 about Robert Pattinson getting a hair cut, and it leapfrogged everything else we did for the entire year, becoming the most read, in a matter of a week? What gives? Anyhoo, here we go:
Top 20 most read posts in 2008:
So, what do you think? We miss anything? Should there have been a story up there that was left out? Sound off.
© Gear Live Inc. – User-posted content, unless source is quoted, is licensed under a Creative Commons Public Domain License. Gear Live graphics, logos, designs, page headers, button icons, videos, articles, blogs, forums, scripts and other service names are the trademarks of Gear Live Inc.