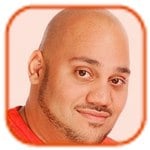 Posted by Andru Edwards Categories: Microsoft, Music, Software,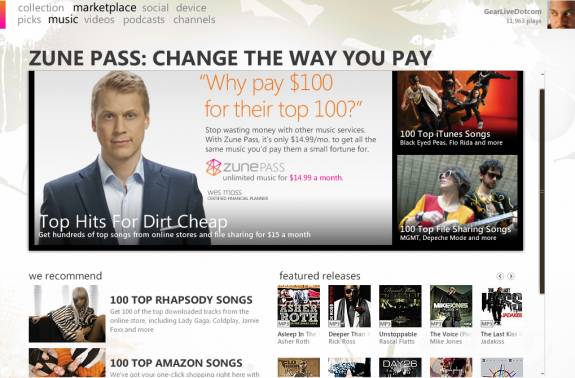 Microsoft is definitely looking to bring it with the Zune in recent weeks. You just know that they have to have something, like the Zune HD, up their sleeves. I mean, they must have something going on, because all of a sudden they are getting bold with their advertising and claims. First came Wes Moss, their smarmy financial planner who explains why the Zune Pass is the best deal in music (even though it truly is.) Now, they've set up a section within the Zune Player itself that let's you grab all the top songs from the top 100 offerings on iTunes, Rhapsody, Amazon, and even File Sharing (how would they know)?
What do you think? What would it take to get you to consider Zune as a music service, if not as a device?
The eighth season of American Idol is winding down, which means the competition is heating up. "I have your results!" Ryan Seacrest promised at the top of the hour, touting 47 million votes and an evening filled with drama.
"Everybody was good," Simon Cowell said of the preceding performance round, which occurred the night before the results show.
The same could not be said of the terrible Ford music video, which was again marked by bad choreography and poor cinematography. The Top 5 then performed a medley of "I Don't Mean a Thing" and "I Got Rhythm." I still didn't get to hear "Swingin' on a Star." The Top 5 group performance was, in a word, awful. It was boring, the song choices were bad and the choreography was decidedly lackluster after last week's highly entertaining performance.
The Idol contestant clip of the week showed the Top 5 in the kitchen, who attempted to make birthday cakes for celebrants Allison Iraheta and Danny Gokey. A horrendous mess ensued. Ryan Seacrest then gave Gokey a gift - a bill from Best Bets Maid Service, LLC. They charged $6,000 for the disaster in the kitchen. "You mean American Idol doesn't take care of that?" Danny quipped.
Click to continue reading American Idol 8: Top 5 Results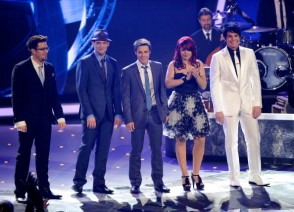 The Top 5 performance night of American Idol 8 was all about the Rat Pack - that collection of music from five friends which will live on in the memories of all those who enjoyed Big Band classics. Naturally, I expected this round to be very, very boring indeed.
The Idols certainly looked the part when they stepped out onstage, the men wearing suits and Allison Iraheta in a very age-appropriate dress. The "mystery" mentor for this week was Oscar winner and successful recording artist Jamie Foxx. His clip showed him to be incredibly charming during his first meeting with the contestants.
Click to continue reading American Idol 8: Top 5 Perform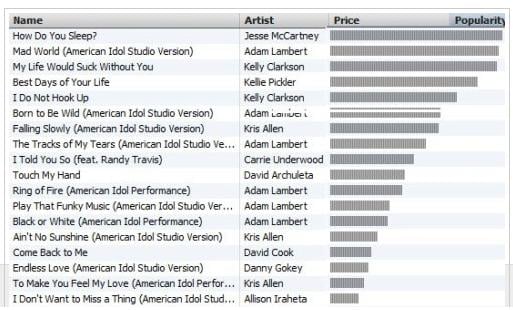 In case you somehow missed the massive promotion, iTunes is partnered with American Idol. Every week, you can download tracks as sung by the contestants themselves, studio versions of the ditties they sing on the big Idol stage. The iTunes data, however, isn't (supposed to be) released during the Idol season - doing so might reveal too much about who's hot and who's not on the show.
But iTunes has slipped up in the past and "accidentally" released these stats. Predictably, it's happened again. Of the current crop of competitors, it seems that Adam Lambert is resoundingly the most downloaded, with Kris Allen coming in at number two.
Matt Giraud is currently in the lowest position as far as iTunes standings go.
(You can find all the American Idol 8 posts here.)
Read More

| Vote For the Worst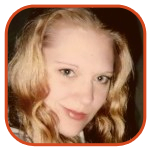 Posted by K.C. Morgan Categories: Music, Prime Time, Reality, FOX, American Idol, Gossip, Video,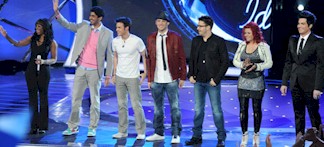 For the second Top 7 results night of American Idol, there was a grim feeling in the air. Two, rather than the usual one, would sing their final Idol note at the end of the evening. But which of them would it be?
It is not the first double elimination Idol has ever done; nor is it the first late-season double elimination to occur. The show pulled a similar stunt for the first year of Idol Gives Back.
The first clip of the night featured the Top 7 with Paula Abdul, who taught them the choreography for their group number this week. They all wore sunglasses and weird fashions, but this was actually one of the better group numbers I've seen. The choreography was quite good - and never has it been said that I'm a fan of Paula Abdul. We have to give the devil her due on this one - Abdul did a better job than all the others who have choreographed the group numbers this season. "I'm so proud of you guys!" She smiled when it was all said and done.
The Ford video featured different occupations - pastry chef, construction worker, dog groomer - and was as poor as I've come to expect.
Click to continue reading American Idol 8: Top 7 Results, the Sequel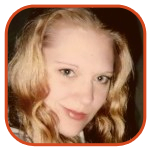 Posted by K.C. Morgan Categories: Music, Prime Time, Reality, FOX, American Idol, Gossip, Video,
The second Top 7 performance round of American Idol 8 opened with a tribute to Matt Giraud and the judges' save. Now, two performers from Tuesday's songfest will be sent home on the following results night.
Ryan Seacrest spoke of this and not much else as he made quick introductions. He then stepped aside and left the stage to the evening's first performer.
It was disco night on Idol, and Lil Rounds kicked it off with Chaka Khan. She sounded a little off right at the start, but soon enough Lil found her stride. This song has been performed on Idol in the past and it's almost always a mistake. I'm not sure Lil's placement and vocal performance will help her when it comes to the results show. However, she looked absolutely stunning. Randy Jackson thought she "got the party started" but felt Lil sounded "a little wild." Kara DioGuardi agreed with Randy. Paula Abdul jumped to Lil's defense, pointing out that only the day before the performance she was on vocal rest. "It was a remarkable recovery," she enthused. "Oh, Lil, you look so sad," Simon Cowell sighed. Lil grinned back that she "had fun tonight." "I think this is gonna be the last week we're ever going to see you," Cowell voiced a grim prediction.
Click to continue reading American Idol 8: Top 7 Perform - Again!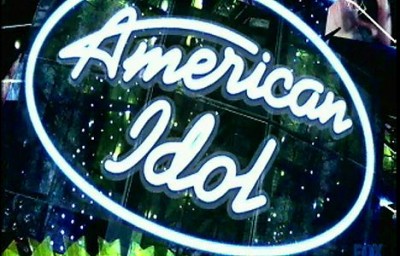 The Top 7 results show of American Idol opened with a movie trailer-like collection of clips, set to rousing music while an announcer narrated.
"I think America's going to have a tough call…but I think I know who's going to leave," Quentin Tarantino, the week's mentor, told the camera.
Ryan Seacrest announced an "all-star" line-up for the night's performances, which included pre-recorded performances from Disney's golden child Miley Cyrus and Oscar-winning Idol alum Jennifer Hudson.
The Ford video featured the song "Freeze Frame" and showed Idols on faux magazine covers, a concept I'm pretty positive we saw back in Season 6. These videos are becoming almost unbearable. The Top 7 then sang "Maniac," each making a big entrance from various places in the theater. This was one of the better group performances of the whole season. For once, the number seemed polished and practiced - at least, more so than it has seemed in weeks past.
Click to continue reading American Idol 8: Top 7 Results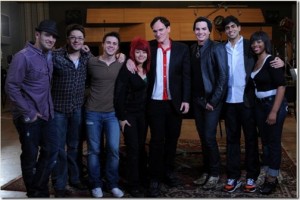 American Idol's Top 7 got to study the week's theme under Quentin Tarantino, truly one of the greatest directors in cinematic history. I expected really great tunes from really great flicks. I got a bunch of tired love songs, many of them unrecognizable as part of any cinematic soundtrack.
Ryan Seacrest chatted up the band, which has been moved to the stage. He then turned to the panel to say hello, a time-wasting tactic that was quite misplaced considering Idol almost always runs late. He called it "an historic evening." Simon Cowell called it "unfortunate."
"Tonight, we have to talk two at a time," he explained. Idol is, as usual, having time constraints.
Click to continue reading American Idol 8: Top 7 Perform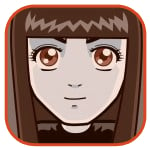 Posted by Sheila Franklin Categories: Apple, Corporate News, Music,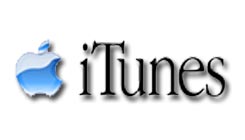 You may have noticed by now the change of pricing on iTunes. As of Tuesday, Apple has begun to sell some of its most popular titles for $1.29 each. Others will be lowered to $.69 while some will remain at $.99. Recording companies decide the prices and Apple has also dropped DRM, so that others sans iPods can enjoy the downloads, as long as they support the company's AAC encoding. It might pay to shop around though, as Amazon offers many of them for 79 and 89 cents.
Read More

| USA Today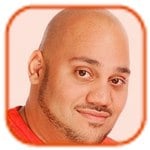 Posted by Andru Edwards Categories: Apple, Music, Software,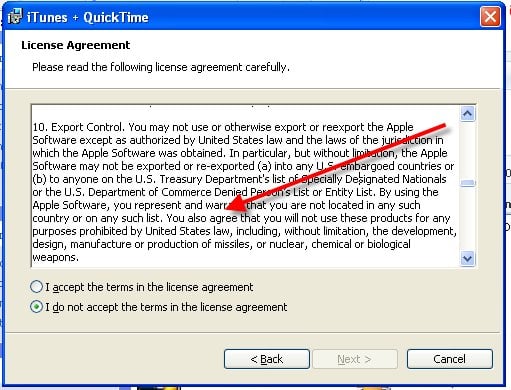 Just a quick public service announcement to all our Apple peeps out there, because we care. I know many people don't read license agreements, but in case you are both:
An iTunes user
A terrorist
We need to make sure you know that you are not allowed to use iTunes, the digital music and video jukebox software, to aid in the "development, design, manufacture or production of missiles, or nuclear, chemical or biological weapons."
We clear on that?
© Gear Live Inc. – User-posted content, unless source is quoted, is licensed under a Creative Commons Public Domain License. Gear Live graphics, logos, designs, page headers, button icons, videos, articles, blogs, forums, scripts and other service names are the trademarks of Gear Live Inc.