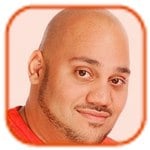 Posted by Andru Edwards Categories: Apple, Handhelds, Home Entertainment, Internet, Rumors

When Apple introduced the world to the original iPhone, YouTube wasn't part of the equation, but in the weeks leading up to launch, Steve Jobs revealed that YouTube would in fact have a dedicated app built right in to the iPhone and that the company had started the task of re-encoding their videos to H.264 format, which plays nice with the device. Fast-forward to today, and we are hearing similar rumblings as it pertains to Hulu and the iPad.
The biggest complaint we are hearing about the iPad is that it lacks Flash support, which means that a device that seems to be perfect for watching videos on Hulu, has no way to actually accomplish that task. However, it seems that Hulu is already hard at work on an iPad-compatable version of the site. Now, we don't know if this is actually going to be a Hulu app, similar to what YouTube has on the iPhone, or if Hulu is simply switching up it's Flash player and adding support for HTML5. The nice thing here is that Hulu has been using H.264 compression in their videos since the beginning, so the only real change that needs to be made to be iPad-compatable is to allow videos to be played outside of the Flash player, and HTML5 solves that perfectly.
At this point, we wouldn't be surprised if a week or two prior to the launch of the iPad, Apple let's us know that USA-based iPads will ship with Hulu supported from day one.
Read More

| TechCrunch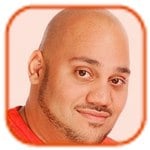 Posted by Andru Edwards Categories: Apple, Cameras, Handhelds, Rumors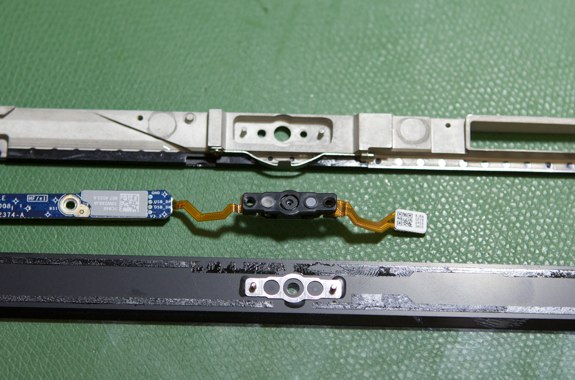 Looks like those of you who were sure that the iPad would have a camera were almost right. If the iPad internal bezel component is anything to go buy, it looks like Apple decided late in the game to not include a camera in their soon-to-be-released tablet - that, or they were keeping their options open. In the image above, you see the iPad bezel at the top, and a bezel for a unibody MacBook at the bottom. In the middle is the camera that slips into the MacBook frame, and as you can see, it fits perfectly into the iPad frame as well. I guess this means we can hold out hope for a camera in iPad version 2?
Read More

| Mission:Repair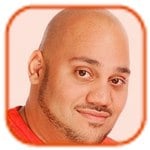 Posted by Andru Edwards Categories: Apple, Handhelds, Videos
In case you didn't watch that iPad introduction keynote, someone's gone through the trouble of condensing the entire 93-minute event event into 180 seconds. It does a great job at explaining what Steve Jobs and company think of their latest creation. Check out the iPad announcement video above to see what me mean.
A little excessive?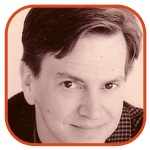 Posted by Tom Mason Categories: Editorials
Is everyone ready to read Bluewater's J.D. Salinger comic book on the iPad? Now that's a game-changer I can believe in! Let's see what I've got on my desktop this week:
Apple's iPad: Apparently Apple changed the game with some kind of game changer that's supposed to be the Jesus of print that'll save newspapers from their own stupidity and ineptitude and also change the way we read comics and make a BLT just the way I like it and find me a room at Comic Con International. Tom Spurgeon at The Comics Reporter coalesces his thoughts on the matter. Me? I'm waiting for the iPad with wings.
Plastic Man: There are other places that are dropping it, but my favorite is over at John Kricfalusi's blog. He's imbedded the 10-minute Plastic Man pilot that was created by Tom Kenny (the voice of Spongebob) and Stephen DeStefano (simply one of the great modern cartoonists, and co-creator/artist of the much-beloved 'Mazing Man). Says John: "It's a real cartoon and you can tell the creators like the audience. It sure stands out from most of what's out there." Go check it out.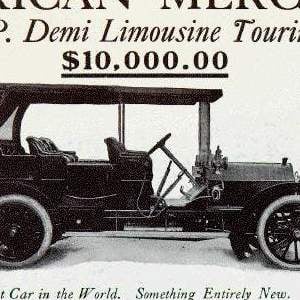 Posted by Drea Avellan Categories: Casual, Editorial, Electronic Arts, Portable/Mobile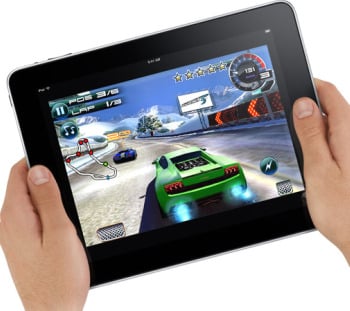 Yesterday, many rumors were put to rest with the release of the Apple iPad. People were excited, joyful, angry, disappointed, or just plain indifferent. Whatever you stance, you had some kind of reaction to Apple's announcement of the iPad. Is it a giant iPhone? A female hygiene product? A cool netbook replacement? That's for you to decide.
Whatever iPad really is, and regardless of what it's competing against, one thing is clear–Apple wants to make a dent in the gaming industry. Developers and publishers were present at yesterday's conference, including Gameloft and Electronic Arts (EA,) to show off their games running on the iPad, including a full-screen version of Need for Speed. EA made its presence clear, by announcing during the presentation they are to support the iPad platform with future titles built specifically for the device. This should come as no surprise to most, as EA has been a huge supporter of the iPhone and iPod touch as a gaming platform.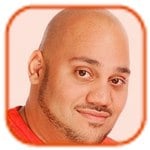 Posted by Andru Edwards Categories: Apple, Handhelds, Wireless / WiFi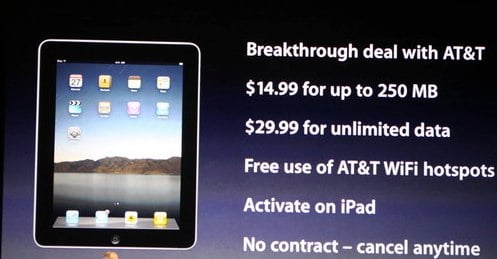 If you're considering picking up an Apple iPad when they launch a couple of months from now and you plan on taking it on the go, you'll want to know about the extra fees you'll incur if you choose to go the with AT&T-provided 3G access plans. First, though, your 3G iPad will cost $130 more than the Wi-Fi-only version. Once you get it, you've got two options with AT&T:
$29.99 per month unlimited data plan
$14.99 per month for 250MB of monthly data
It's a good deal for monthly 3G access, especially when you consider the fact that both plans are pre-paid month-to-month plans that don't require any sort of contract. The other benefit that you get from picking up a 3G iPad model is assisted GPS, which the Wi-Fi-only iPad lacks.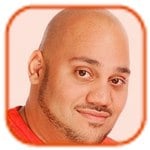 Posted by Andru Edwards Categories: Accessories, Apple, Handhelds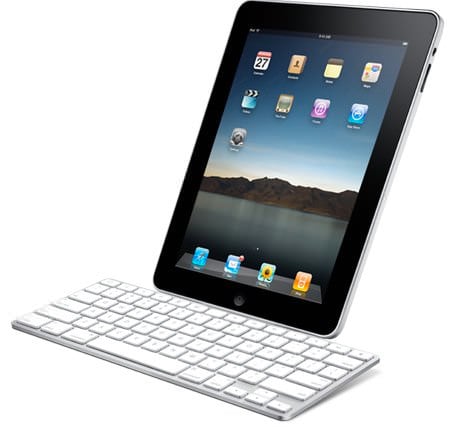 Looks like Apple is realizing that if you are going to be building a larger-form factor device like the iPad, you've gotta realize that some of the people that use it are going to want a physical keyboard. With that knowledge, they've prepared a keyboard accessory for the iPad. It's actually both a keyboard and a dock for charging the iPad as well, which can be used to plug in to a USB power adapter, sync with a computer, etc. It also has an audio jack that let's you connect the keyboard dock to a stereo system or powered speakers. No word on price just yet.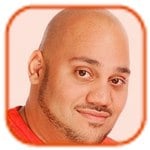 Posted by Andru Edwards Categories:
Wanna get a look at the iPad right now, before Apple get's today's event video posted? Well, you can, as Apple has put up a video that tours you through the iPad hardware and unique software features, including the new email app, keyboard, iBooks ebook store, pixel-doubled apps, and more. Hit the video above for a look at Apple's largest multitouch device.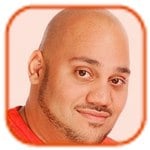 Posted by Andru Edwards Categories: Apple, Corporate News, Handhelds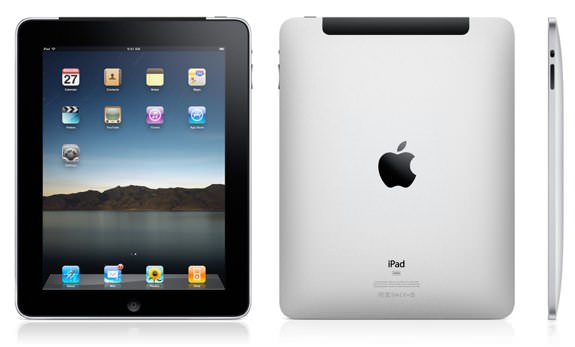 It's been a long, rumor-filled road, but today Apple has finally revealed a tablet, called the iPad. Steve Jobs seemed genuinely thrilled to demo the iPad, which weighs just 1.5 pounds, is a half-inch thin, and has a 9.7-inch capacitive touchscreen IPS display. More interesting, Apple has built their own custom 1GHz processor, called the Apple A4 chip, to power the iPad. According to Jobs, the A4 chip "just screams," and as a result, the iPad boasts a 10-hour battery life, with a full one month of standby time. You'll be able to get one in 16, 32, or 64GB sizes,
and we'll have the prices as soon as they're announced
prices listed below. Bluetoth, 802.11n Wi-Fi, speaker, microphone, and dock connector round out the offerings.
One of the big draws of the iPad is that all current iPhone apps will run just fine on it, and you can choose to run them at the original resolution, or in a pixel-doubled mode for fullscreen on the iPad. Apps can also be optimized for iPad to take advantage of the full screen resolution, as well as enhanced gestures. A new iPhone SDK, which includes iPad support, will be released later today.
The goal with the iPad is to do the tasks like web browsing, email, photo viewing, video watching, and e-book reading (Apple is including a new ereader app called iBooks) better than a netbook ever could, but also better than a smartphone ever could. The iPad has a "gorgeous" keyboard that actually looks very easy to use, and the actual built-in applications look more like the full version of OS X than what you'd find on the iPhone or iPod touch. In fact, you even get full-featured applications like iPhoto, iTunes, iBooks, and even Pages, Keynote, and Numbers in iWork for the iPad.
As far as 3G data plans, the iPad has two plans available from AT&T in the US. $14.99 per month for up to 250MB of data, or $29.99 per month for unlimited data. The best part? There are no contracts. You pay on a pre-paid month-to-month basis, so there are no cancellation fees. You activate your plan directly from the iPad, with no reason to hit an AT&T Store. All iPad 3G models are unlocked and use GSM micro SIMs, so in theory, you could get a better plan of your own elsewhere and just use that.
Let's talk pricing - each model of the iPad is available as a Wi-Fi-only or Wi-Fi + 3G configuration. 16GB is $499 / $629, 32GB costs $499 / $729, and the 64GB model will be $699 / $829. As far as availability, iPad without 3G will start shipping at the end of March, while the 3G models will start shipping at the end of April. Choose wisely!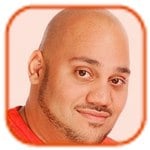 Posted by Andru Edwards Categories: Apple, Handhelds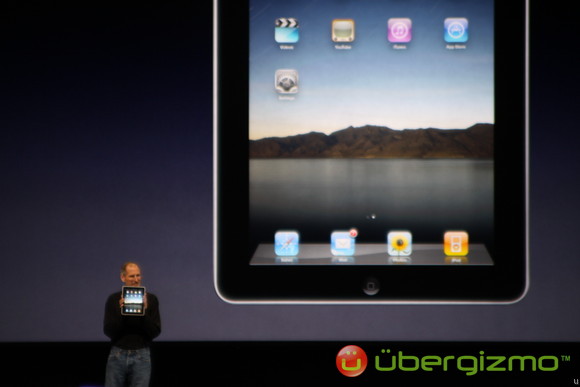 At this morning's Apple tablet event, Steve Jobs revealed the latest creation from the company, the Apple iPad. More details as we get them!
© Gear Live Inc. – User-posted content, unless source is quoted, is licensed under a Creative Commons Public Domain License. Gear Live graphics, logos, designs, page headers, button icons, videos, articles, blogs, forums, scripts and other service names are the trademarks of Gear Live Inc.