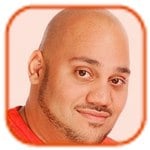 Posted by Andru Edwards Categories: Corporate News, Hardware, Hot Deals, Nintendo, Wii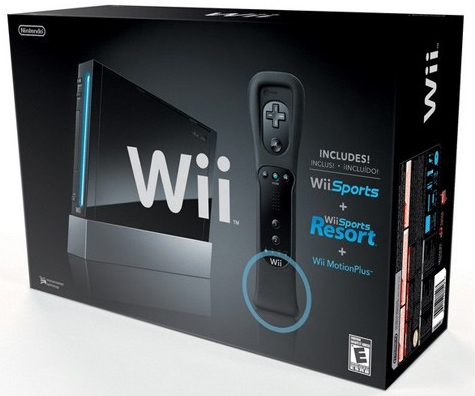 The Nintendo Wii U console is set to drop in just 34 days, and Nintendo is looking to spend this last month enticing buyers with a $20 price drop on its current Wii console. The Nintendo Wii is now priced at $129.99 and includes two games: Wii Sports and Wii Sports Resort alongside a Wii Remote Plus and Nunchuk, all in black. Expect to see the package in stores by October 28th.
Read More

| BusinessWire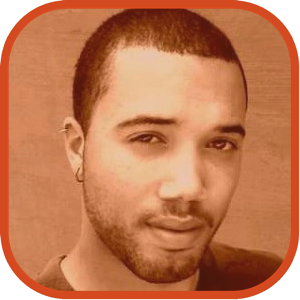 Posted by John Kilhefner Categories: Corporate News, Handhelds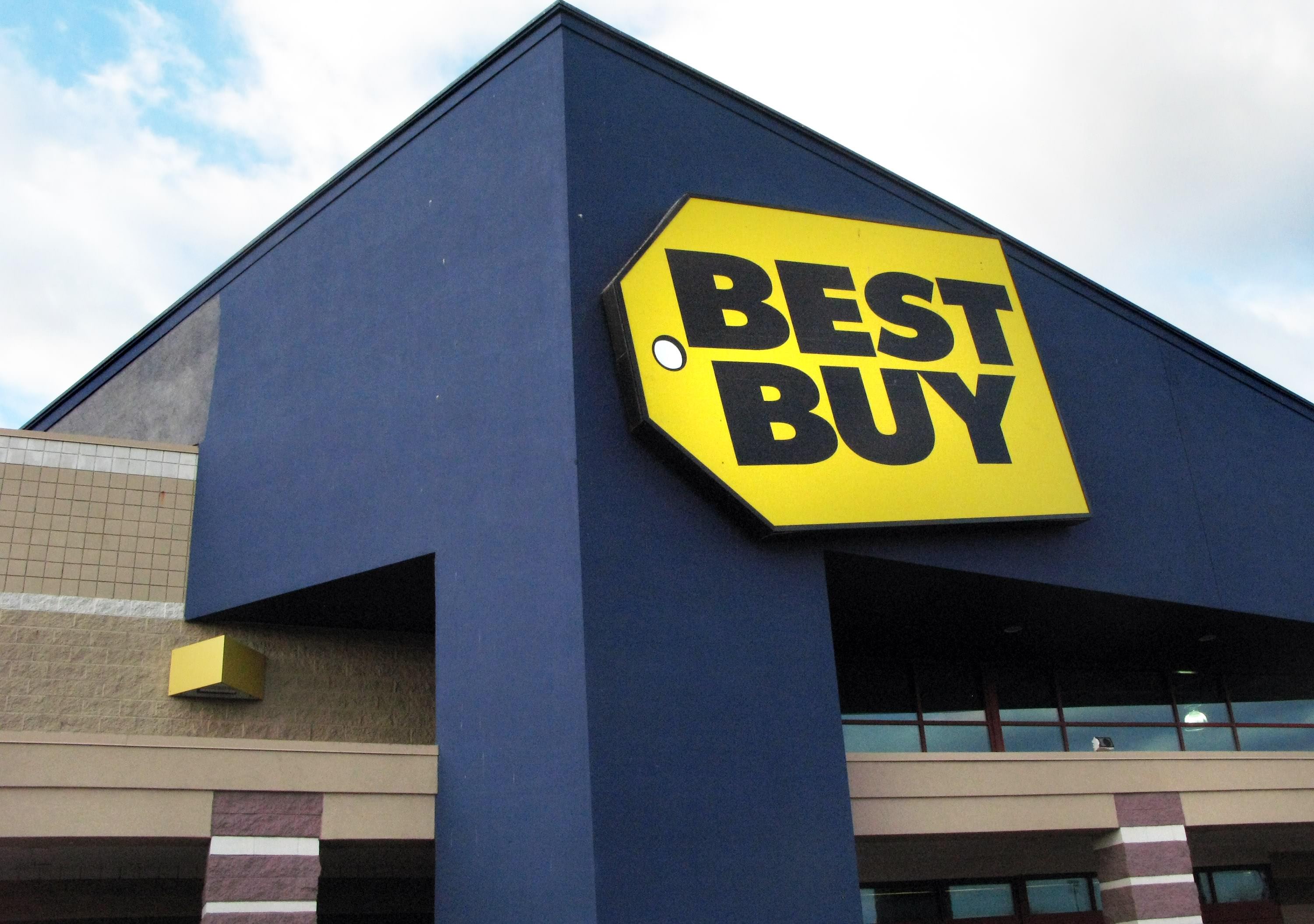 While the tablet industry hasn't exactly skyrocketed yet, Best Buy is gearing for change this holiday season. With the Apple's iPad being the pioneer for pushing tablets into the spotlight, other new tablets (specifically those powered by Windows 7) will be popping up soon this holiday season, and Best Buy is set to capitlize on the tablet surge. Shawn Score, the president of Best Buy Mobile stated "we will have a great assortment of them. It won't be 32, but it also won't be one, like we have today." Score further stated that "like e-readers over the last couple years, we think customers will think of Best Buy for tablets and expect us to have the right ones."
As of right now, entertainment giant Best Buy only carries the Apple tablet, but expect tablets from Samsung, Acer and Research In Motion to most likely grace Best Buy stores nationwide this holiday season.
Read More

| Forbes


Posted by Alex Lifschitz Categories: Accessories, Hardware, PlayStation 3, Xbox 360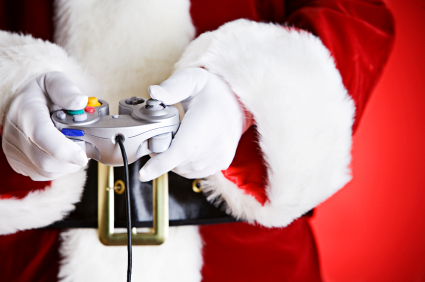 "... Or how I blew your college fund on sparkly trinkets."
Thanksgiving is now over, and so the spirit of crass materialism rides in on a chilly breeze. The holidays are almost here, meaning that you're likely going to need to drop some hard earned ducats on the people who make it a point to hound you year-round. That being said, if you're not a hopeless misanthrope like myself, you might already be thinking about what to buy for others. Or for yourself. I'm not going to make any judgment calls, you selfish bastard. I don't have time for jolliness. I'm like Dorian Gray, all ash and suffering on the inside.
So here's a list of some fun things your can buy for the gamer in your life this year. Some of it is older, some of it is more obscure, but nothing is obnoxiously expensive, per se. Have fun, you wacky kids.
Hit the jump for the list. If you have any suggestions of your own, please leave them in the comments. Oh, and if you want more, non-game-related gift ideas, check out our full Holiday Gift Guide!
Click to continue reading Holiday Gift Guide for the Gamers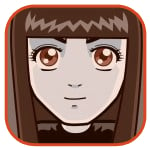 Posted by Sheila Franklin Categories: Design, Misc. Tech, Science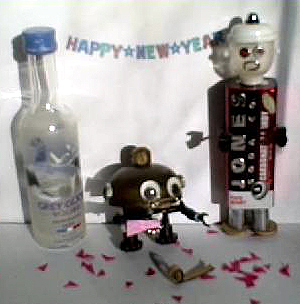 Remember how we told you that toys had private lives? This also seems to be true of robots. A couple of our friends, the destructobots, know how to party and stopped by to wish you all a good one. Watch out though, if you pass out too early, they will partake of your Grey Goose. And if you are not paying attention, they will steal your chips and bean dip. (Don't ask us why, but destructobots love bean dip.) Have a safe and happy New Year!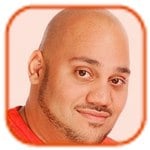 Posted by Andru Edwards Categories: Features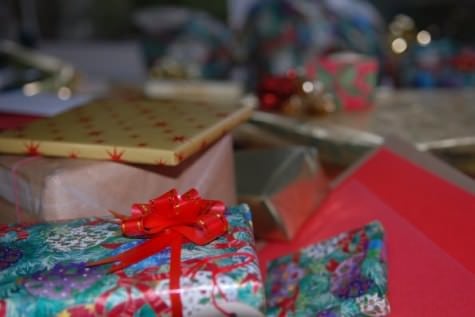 You know how much we love living vicariously through others, so we just HAVE to know - what did you guys get this year? What was waiting under the tree, ready to delight you with it's awesome gadgety wonders? Anything that we included in our 2008 Holiday Gift Guide? Let us know in the comments - we're listening!
Oh, and as a bonus, let us also know what you got for others!

Posted by Dennis Velasco Categories: Editorial, Features, Family, Kids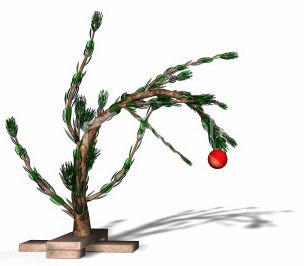 Growing up the way I did - barely getting by, fully understanding what hard times meant, and dealing with some messed up family stuff - we never really made Christmas a big deal. At least, it never really was to me. For example, one year we couldn't afford a Christmas tree (but when we did, we kept that thing for like a decade), my mom made us get some fallen twigs outside our apartment and she delicately wrapped them up in tin foil. We put it in a green vase and I think my sister actually tried decorating it by coloring the tin foil red and green. Ah, youth. Well, I couldn't totally blame her for her attempts to make something bad into something good, afterall, she had a perm and actually thought it looked cool. But, heck, it was the mid-80s, so the poor choice made by my nine-year-old sibling could be forgiven in retrospect.
In all honesty, the last Christmas I remembered before this particular one I'm about to tell you about when I was eleven, was when I was five. I got a whole bunch of Micronauts and this huge plastic Spider-Man doll that had a grappling hook, which was supposedly a web that he could "climb." Mind you, I don't blame my parents for any of this lack of remembering several years in between as they always did their best, God bless their hearts, and I'm glad my sister was always in the Christmas spirit, but I knew what was up. Okay sure, I was a Holden Caufield without knowing I was at the time, but whatever. I dealt with it. You couldn't fool me, I tell ya.
But, this particular Christmas, I got fooled.
Click to continue reading Holiday Gift Guide Flashback: True Christmas Spirit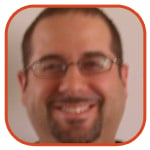 Posted by David Torres Categories: Editorial, Features, Toys, Kids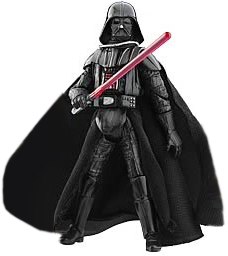 I was nine years old and I was a huge Star Wars fan. I was looking forward to Christmas like every kid and I hoped to get a ton of Star Wars stuff.
Christmas morning finally came and back then I would try to sneak out of bed at four or five in the morning so I could start playing. Sometimes I would get caught and I was told to go back to bed, but I always came out later after the coast was clear.
That Christmas I woke up early and quickly ran to the living room to start opening my presents. Every gift I opened was a toy. I don't remember all of the stuff I got, but as I said it was all toys!
I went searching to the back of the tree to see if there was anything I missed and I found a present in the shape of a rectangle. This meant it was shirt box – clothes! Ugh. I tossed it back and buried it under some of my sibling's presents.
Click to continue reading Holiday Gift Guide Flashback: A Dark Lord Christmas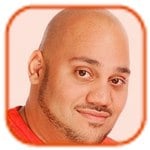 Posted by Andru Edwards Categories: Editorial, Features, Home Entertainment

Being both an early adopter, someone without a bunch of money, and a gadgetophile is a hard combination to pull off. Back in 1999, that was me as a teenager, and the thing I wanted most that year was a standalone DVD player. Sure, I had the DVD-ROM drive in my Sony Vaio desktop computer, but my monitor was only 15-inches back then, and I had a 28-inch television. Who wouldn't want to watch DVDs on their awesome 28-inch television, with ghetto stereo sound?
That year, my girlfriend at the time decided she would surprise me with a Sony DVD player. If you weren't in the market for DVD players back then, allow me to fill you in. Those $25 deals you are seeing this holiday season on players at Target and Wal-Mart? Yeah, prices have fallen exponentially. My first DVD player sold for $399.99. A serious token of her love, most certainly. I mean, I certainly wouldn't have gotten a DVD player otherwise.
I immediately snapped up The Usual Suspects and a couple of other titles that I don't even remember. I didn't even care, I was just all about the slick new piece of technology.
What about you? Any fond memories of holidays past, where you gave or received an awesome gift? Let us know in the comments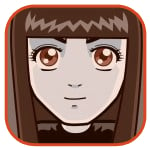 Posted by Sheila Franklin Categories: Internet, Misc. Tech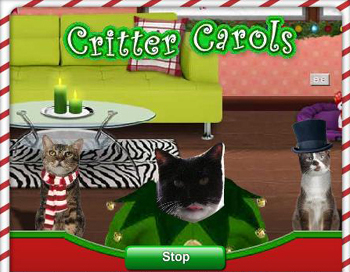 If you love your dog, you probably spend some of your Thanksgiving watching the National Dog Show (a pointer won it this year.) The sponsors of the event, Purina, have made an e-card site to send greeting to all your friends this holiday season. Head over to Critter Carols, upload your pet's face (this is Amazing Grace,) add text and music and let everyone know just how weird you get during the last couple of weeks. By the way, this app will take you longer than most to get it right, so expect a learning curve.
Read More

| Petcentric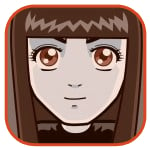 Posted by Sheila Franklin Categories: Toys, Videos
You know we love the hot electronic toys, so we ran, not walked to get an Elmo Live for our kids. We have to admit that if you want something your toddlers (and cats) will love, but will drive you bonkers, this is the toy to get. The bugger doesn't move his legs, and sometimes the noise he makes is louder than his guffaws, but still we think that he will keep your kids amused for at least a couple of hours while you take a nap during the holiday hubbub. Besides, you can always try to sell it on eBay for a big chunk of change ($750.00 worth) like this person thinks he/she can. For the rest of us, Elmo goes for about $60.00.
Read More

| Fisher Price

© Gear Live Inc. – User-posted content, unless source is quoted, is licensed under a Creative Commons Public Domain License. Gear Live graphics, logos, designs, page headers, button icons, videos, articles, blogs, forums, scripts and other service names are the trademarks of Gear Live Inc.