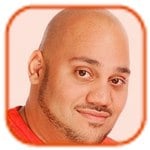 Posted by Andru Edwards Categories: Accessories, Microsoft, Storage, Video Games,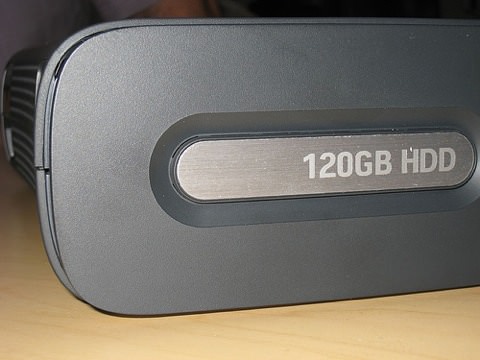 While we recognize that the Xbox 360 Elite is pretty much just an expensive, black Xbox 360 with an HDMI port, the fact that it comes with that extra-fancy 120GB hard drive can't be overlooked. Oh, wait, actually, it can. Seeing as how the 120GB HDD will also be available as a standalone product, current Xbox 360 owners have no need to upgrade to the Elite, lest they really want that HDMI 1.2 output goodness. If you are in that category, be forewarned - any downloadable content you purchased on your current Xbox 360 isn't just going to straight up work if you pick up a new Xbox 360 Elite - not unless Microsoft lightens up on the restrictions currently imposed on Xbox Live downloads. You might be better off with just buying the new 120GB HDD and calling it a day. Heck, whether you get the drive on its own or with the Elite, you also get a bunch of content pre-loaded onto the thing. We have the full list for you after the jump.
Click to continue reading List of Pre-loaded Content on Xbox 360 120 GB Hard Drive
Posted by Christopher Sasaki Categories: Bungie, First Person Shooters, Xbox 360, Xbox Live,
When Microsoft opened their initial sign-up for the Halo 3 multiplayer beta, the form was swamped with gamers hoping to get access online. Now, the company has announced two new ways of getting into the upcoming beta release. First, the company has confirmed that those people buying Crackdown will be able to download the multiplayer beta upon release. Those gamers not willing to pony up the cash to get the game and access will have an alternate method; Microsoft's "Rule of Three" program. Starting in February, gamers that qualify on Xbox Live and are among the first 13,333 Halo 2 players that register on the official Halo 3 website will also have access to the beta. One would also expect that there will be other promotions in the future to get into the test program as well.
The full press release continues after the jump.
Click to continue reading Two New Ways To Get Halo 3 Beta
Posted by Christopher Sasaki Categories: Bungie, First Person Shooters, Trailers, Xbox 360, Xbox Live Marketplace,
This morning, Bungie made the first ViDoc (video documentary) available for Halo 3. The video documentary focuses on the Brutes in the game and runs approximately seven minutes. Bungie is cautioning that the graphics in the documentary are not final, but the feature should give a good idea about where the company is heading with these creatures in the new game. English language Standard and High Definition versions are available on the Xbox Live Marketplace, and the company will be making localized versions and a non-Marketplace version available later. The feature is also currently available on GameVideos.com
Read More

| Bungie

Posted by Christopher Sasaki Categories: Bungie, First Person Shooters, Internet, Xbox 360, Xbox Live,
The Halo 3 multiplayer beta sign-up is now active at Halo3.com. As previously noted, the beta is anticipated to start in Spring 2007. Users signing up must be 17 years old or older, have an Xbox 360 console with hard drive, an Xbox Live Gold subscription, and have their Microsoft .NET Passport linked to their active gamertag. Right now, the registration server is incredibly slow, so those signing up may have to be a little patient for the server load to drop a bit.
Update: The Halo 3 teaser trailer is now available for download from Microsoft here.
Read More

| Halo 3 Official Site

Posted by Christopher Sasaki Categories: Bungie, Culture, First Person Shooters, Xbox 360,
Microsoft has just announced that gamers will be able to sign up to participate in the Halo 3 multiplayer beta on Monday, December 4. On that day, people will be able to sign up for the beta by going to www.halo3.com; those gamers selected will get exclusive access to the pre-release code some time around spring of 2007. The sign-up is tied to the debut of a new CGI-rendered trailer for the game set to air on ESPN's Monday Night Football between 5:50 and 6:20 p.m. PST.
Read More

| Gamerscoreblog

Posted by Christopher Sasaki Categories: Bungie, First Person Shooters, Trailers, Xbox 360, Xbox Live Marketplace,
On the 5th anniversary of the release of the original Halo, Bungie has dropped a few more details about the goings-on in the Halo universe. First, a new Halo 3 commercial will air exclusively on Monday Night Football on December 4th, with availability on the Xbox Live Marketplace to follow. The commercial will be entirely in CG, which may be disappointing to hard-core fans looking for new in-game footage, but Bungie promises that the commercial will be something special nonetheless.
In addition, Bungie is promising exclusive Halo 2 multiplayer map content available on the Xbox 360. The content won't be free, and also leaves current Xbox Halo 2 players in the cold. Bungie holds out a faint hope that the content may eventually make its way to the original Xbox, but realistically, this stands little chance of happening. A side benefit of the exclusive content, however, is the news that the backwards compatibility team will be looking at fixing some existing issues in Halo 2 on the Xbox 360.
Finally, probably the biggest news will be the availability of a public beta of Halo 3 this Spring. It sounds like right now the beta will be a limited multiplayer test, but should be exciting for those anxiously waiting for the next iteration of the franchise.
Read More

| Bungie

Posted by Christopher Sasaki Categories: Bungie, First Person Shooters, Xbox 360,
Halo 3 details are finally starting to show up in magazines and online media, and 1up has a quick preview of a few of the things discussed in the December issue of Electronic Gaming Monthly. 1up drops some hints about new weapons, new vehicles, and what form Halo 3 will take at retail. According to 1up, consumers will be able to either purchase a standard, collector's edition, or a Legendary edition (that should include some insane collectibles in the package). Further, Bungie has apparently been tweaking the controls to take advantage of the Xbox 360 controller and also tweaking existing weapons. 1up promises that the next three weeks will bring more Halo 3 content online, but the new details released today already raise interest.
Read More

| 1up

Posted by Rob Stevens Categories: Action, Bungie, Editorial, Features, First Person Shooters, Rumors, Xbox 360, Xbox Live Marketplace,
My old friend Billy at Game Informer just posted a rumor that we could see a Halo 3 demo by mid 2007. I wouldn't be the least bit surprised if that were the case, but I'd guess Q3 if it were me. But the more interesting part is that this could be the first demo to come with a price tag.
Pop Quiz: What's the best way to raise the price for a game beyond the acceptable mass-market threshold without actually raising the price?
Answer…Hide the upcharge in something else that the customers will buy without a second thought. In this case, a chance to play a stripped down, early version of the game (probably multiplayer only) a few months early. My gut instinct is that Microsoft could charge 800 points ($10) for the demo and fans would pay it. That would effectively make the price for the full game $70.
Click to continue reading Could Microsoft Charge for a Halo 3 Demo?
© Gear Live Inc. – User-posted content, unless source is quoted, is licensed under a Creative Commons Public Domain License. Gear Live graphics, logos, designs, page headers, button icons, videos, articles, blogs, forums, scripts and other service names are the trademarks of Gear Live Inc.