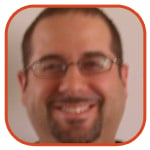 Posted by David Torres Categories: Prime Time, ABC, Lost,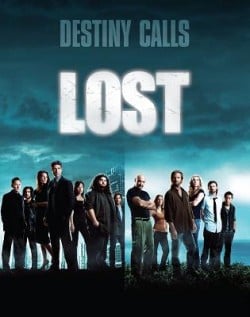 Well, the season finale of Lost is finally here and now the wait begins for the final season next year. So what happened? A lot! But before we get to that, I would like to rate this season finale up against previous Lost season finales. I wouldn't say it was the best out of all the season finales we've seen from this show. I think "Through the Looking Glass," which was the season finale of season three, is hands down the best the show has ever done. Still this episode was very good and gave viewers a major revelation that we've been wondering about for some time. By the end of this episode, the question all of us will be asking is where do we go from here? How will the story continue? How much has changed? Let the speculation begin, but first a more detailed review of season five's two-part finale "The Incident."
Spoilers…..........................................................
Click to continue reading LOST Review: The Incident, Season 5 Finale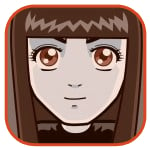 Posted by Sheila Franklin Categories: Internet, Misc. Tech, Video Games,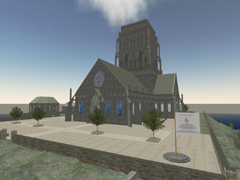 Several ministries in New Zealand have decided that praying online is cool. The Rev. Paul Stanaway claims that much of his work is done with younger members through texting and plans a website where followers can light a virtual candle or go in a private chatroom for counseling. Rev. Wally Behan streams sermons via his website and claims that he gets thousands of hits per week. Mark Brown of the Bible Society created a cathedral last year in Second Life. Rev. Bosco Peters also has a site with a reported 1000 hits per day and twice that on holidays. We expect that if God truly exists everywhere, she/he wouldn't mind.
Read More

| Stuff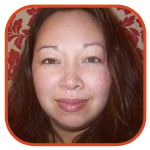 Posted by Monica Edwards Categories: Family, Personal, Religious,
Warning from Author:
This post is extremely personal and contains some explicit details of my life that may be hard to read. I tried to edit the details as much as possible while still being true to myself by not holding back--I have been doing that for too many years.
October of 2007 was my last post. It has been about that long since I have laid eyes on my own blog. To do so would only compound the feelings of failure, guilt, and frustration I have been feeling for the last 6 months, no -- let's just lay it all out on the table -- the feelings that I have battled with most of my life from prepubescence to present day. With the help of a therapist, my husband, and my trusty anti-depressants, I have chosen, made a conscious decision, to make another concerted effort to let you all in on my big bad secret. I have shared my story with a few that I trust. I make light of it as a way to distance myself so that I can actually put my thoughts into words without blubbering all over the keyboard.
Click to continue reading Exposing Myself: For Better or Worse?

Posted by David Onda Categories: New Line, Action, Adaptation, Adventure, Drama, Religious, Science Fiction, Thrillers, Books, New Releases, Theatrical Reviews,
We saw The Golden Compass this weekend. I'm a guy who loves movies. And as such, I set out Friday night to go see what was supposed to be one of the biggest blockbusters of the holiday season. I saw The Golden Compass despite negative critical response and Catholic protests and without reading any of the three Philip Pullman books off which the film is based. The film was dazzling, imaginative and certainly innovative. After having seen the movie I checked out the latest issue of Entertainment Weekly (as well as a few anti-Compass sentiments online) and simply could not believe the garbage I was hearing.
I saw the movie. I watched the fuzzy talking animals. And I tried, with little success, to connect the dots and see how this film was so evil. I tried to pick out the atheistic sentiments. And I tried - really, really tried - to put myself in the Catholic League's shoes. And honestly - what is the big freakin' deal?
Ok, I get it - Philip Pullman isn't exactly going to win "Christian Of The Year." The allegory within his His Dark Materials trilogy is not exactly what one might call "God friendly." But why, in a country based on the principals of religious freedom, is this man, this movie, and everyone behind it, being vilified? I've read the arguments and I understand what they are saying, but for the life of me (and with all personal religious beliefs set aside), I can't understand how this one film is going to be detrimental to society?
Click to continue reading 'The Golden Compass' vs. Religion: An Opinion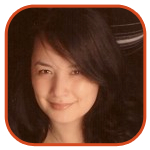 Posted by Veronica Santiago Categories: 20th Century Fox, IFC Films, Sony, Universal, Action, Animation, Drama, Family, Independent, Science Fiction, Comedy, Home Entertainment, Lists, New Releases,
28 Weeks Later: starring Robert Carlyle, Rose Byrne
Evan Almighty: starring Steve Carell, Morgan Freeman
Poltergeist (25th Anniversary Edition): starring Craig T. Nelson, JoBeth Williams
Reign Over Me: starring Don Cheadle, Adam Sandler
Rise: Blood Hunter: starring Lucy Liu, Robert Forster
Surf's Up: starring Shia LeBeouf, Jeff Bridges
Twilight Zone: The Movie: starring Dan Aykroyd, John Lithgow
You Kill Me: starring Ben Kingsley, Tea Leoni
Click here to see the TV-On-DVD options for this week.
Click here to see the new titles released on HD DVD and Blu-Ray.
Thomas the Tank
paraphernalia in the hopes that he would actually sleep in his room, Alijah had this prayer for God before Andru tucked him in. Adding to the drama, crocodile tears streamed from his eyes as his bottom lip puckered into the saddest frown he could muster. "Heavenly Father...for this day, I go bed, Lijah's room, dada night night, I wan see Mama, Amen." Now if it was me putting him to bed, I would have cracked and brought him straight to our bed just so I could see his contagious smile through all the tears before he fell asleep; but Andru, he does not crack under pressure...and I tell you, this 3 year-old boy, he deserves an Oscar. Especially when he feels his bottom lip as he is frowning to make sure it is in the correct position.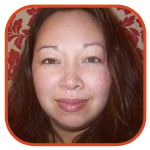 Posted by Monica Edwards Categories: Family, Personal, Religious,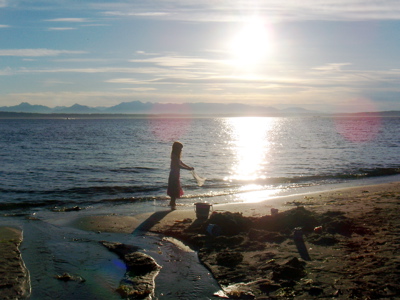 Happy Sabbath everyone! Today was a full day for me as I put off doing any type of housework all week because I was channeling a sponge sitting atop a couch. I think we used every last plate, bowl, spoon, fork, and any other receptacle that could be used as a bowl, in this house. It took me over an hour to do all the dishes. I thought about just throwing everything away and buying all new. We had a friend who actually did that while he was a college student. Always had new dishes. I'm not saying much for my ability to maintain a clean house but I
can
cook. Does that make up for it?
Click to continue reading Shabbat Shalom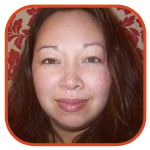 Posted by Monica Edwards Categories: Personal,
It has been a few months since I have had the passion to write. I say passion because I have figured something out about myself. I lack motivation, it's true, but the unerring factor in my absence of recent posts is that I have not felt a
passion
to write. The definition of passion you ask? "strong and barley controllable emotion" or "an intense desire or enthusiasm for something". Okay, so I HAVE felt a strong and barely controllable emotion in the last few months, more than once in fact, but I have not had the intense desire or enthusiasm to bring myself to share my experiences with anyone. I don't know why. I could take a guess and say that it has been a busy few months but that would just be a lame excuse. I suppose if I were entirely transparent, I would say that it is probably due to depression. It is extremely difficult to feel any sort of passion or motivation when I am in this state, and I feel like I do all the things that are necessary of me and the tasks that are not required of a mother and wife, I let fall by the wayside. I absolutely abhor being in this state and I know from being a part of a support group of women suffering from depression, that we as individuals, ultimately have control of how we want to, or choose to feel.
Click to continue reading Where Do I Begin?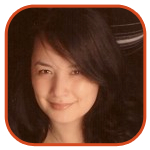 Posted by Veronica Santiago Categories: Disney, MGM, Paramount, Sony, Universal, Warner Bros, Action, Adaptation, Adventure, Animation, Drama, Family, Political, Religious, Romance, Sequels, Comedy, Thrillers, Box Office, Lists, New Releases,
Question: When is being the #1 movie just not enough? (Hint: You have three chances to answer this question correctly).
Answer(s):
When the critics don't really have anything good to say about you
When you made less than 1/2 of what your predecessor did on opening weekend
When it cost over $175 million just to create you
Apparently having God on your side doesn't guarantee you heavenly box office numbers. Evan Almighty, the follow-up to 2003's Bruce Almighty, failed to bring in a large congregation this past weekend. Although it did better than the rest of the flock, it's $32 million take paled in comparison to Bruce's $68 million opening. And then there's that glaring $175 million bill…
Of course, we shouldn't feel so badly about Steve Carell's career. I have a feeling that God is providing for him in other ways.
Click to continue reading Box Office Breakdown: Almighty Only Does Alrighty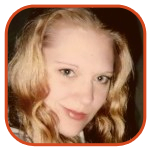 Posted by K.C. Morgan Categories: Universal, Sequels, Comedy, Casting, New Releases,
The early reviews are in – how does Evan Almighty stack up against its Jim Carrey counterpart? Morgan Freeman is back as God, and Steve Carell (who is hilarious) will play…well, he's sort of playing Noah. And this time, it's all about the ark. The huge-budget comedy takes an age-old story and shoves it, forcibly, right into everyone's faces. It's already a stale story – everybody totally already knows everything about the ark.
Click to continue reading How Mighty is Evan?
Read More

| Variety

© Gear Live Inc. – User-posted content, unless source is quoted, is licensed under a Creative Commons Public Domain License. Gear Live graphics, logos, designs, page headers, button icons, videos, articles, blogs, forums, scripts and other service names are the trademarks of Gear Live Inc.