Check this out! Danny Fingeroth and The Society Of Illustrators are hosting Will Eisner: Portrait of A Sequential Artist on November 7.
It's "a full-length feature film documentary about the pioneering comics and graphic novel creator that includes interviews with Eisner and many of the foremost creative talents in the U.S., including Kurt Vonnegut, Michael Chabon, Jules Feiffer, Jack Kirby, Art Spiegelman (who also narrates the film), Frank Miller, Stan Lee, and Gil Kane."
Before the movie there's a buffet dinner and after the movie, there will be a panel discussion, led by Fingeroth, that includes Dennis O'Neil, Paul Levitz and movie's director, Andrew D. Cooke.
After the panel, there'll be a signing and a sale of DVDs of the movie and "selected works by Eisner," and works by the panelists.
Click to continue reading Dinner and A Will Eisner Movie
Read More

| Society Of Illustrators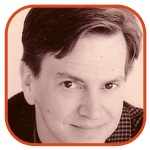 Posted by Tom Mason Categories: Editorials, Interviews, Movies, Reviews, Television
It's not just the weekend, it's a long holiday weekend into a whole new year. Have a happy one with a few links to read.
Beau Smith writes a wonderful tribute to his friend and frequent collaborator, Eduardo Barreto.
If you're tracking the future of digital comics, Appy Entertainment's Paul O'Connor has an interview with the guy behind Operation Ajax, Daniel Burwen.
The writer Lance Mannion goes to see Tintin. There have been lots of reviews over the internets already, but I'm partial to this one. "In fact, The Adventures of Tintin [is] as good an Indiana Jones movie as Indiana Jones and The Last Crusade. In parts, it's as thrilling and new as Raiders of the Lost Ark. Throughout, it's much better than Kingdom of the Crystal Skull and a reminder that as great as the young Harrison Ford was what made the movies was the spirit of adventure that infused them, and that spirit was a boy's (and girl's) spirit."
Click to continue reading Weekend Reading: Ajax, Tintin, Chaykin & Barreto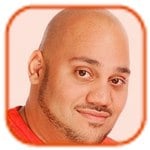 Posted by Andru Edwards Categories: Design, Features, Movies, Techies, Under $500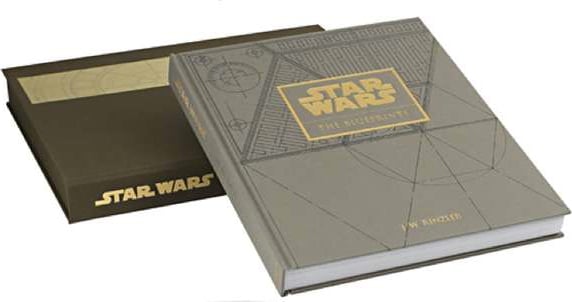 We know how many of you are Star Wars geeks, so we had to get some love for you in our 2011 Holiday Gift Guide. As you know, there are enough Star Wars books out there--enough to line the walls of the Jedi Academy. But these...these are a collection by J.W. Rinzler, executive editor at LucasFilm, where he's brought together amazing content from all six films. Yes, that includes original sketches of the Death Star. This is enough to make any fan tingle with glee. The set normally sells for $500, but you can get it on Amazon for $450, a 10% discount.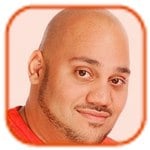 Posted by Andru Edwards Categories: Movies, Family, Women, Men, Under $100, Under $25, Under $250, Under $50, Under $500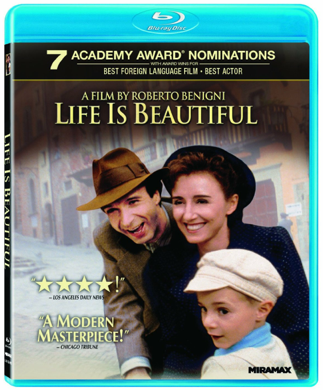 While it's definitely not the newest Blu-ray release out there, it's certainly one of the best. Life is Beautiful is a cinematic work of art, and you can get this one for the film buffs in your life for $6.99 on Amazon. Seriously, if you or someone you know is a fan of great films, this is definitely one to consider as a gift!
Read More

| Life is Beautiful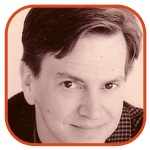 Posted by Tom Mason Categories: Interviews, Movies
Writer Rich Handley knows more about Planet Of The Apes than any three of you combined.
As the editor/compiler of two massive reference books - Timeline Of The Planet Of The Apes and Lexicon Of The Planet Of The Apes - he's delved into the nerd minutiae of the movies, comics, TV shows and animated cartoons like Cornelius digging in the Forbidden Zone.
And we are all better people for it - because the only way to prevent the Apes from taking over, is to keep talking about it and disrupt the timeline.
On the occasion of the release of the new Apes extravaganza, Rise Of The Planet Of The Apes, I went right to the source to ask Rich a few questions about continuity, apes and more.
Note to all: This interview might contain some spoilers (you think?), so you are forewarned.
TOM MASON: So, reboot or prequel?
Click to continue reading Q&A: Rise Of The Planet Of The Apes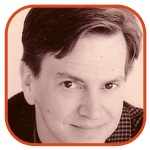 Posted by Tom Mason Categories: Editorials, Movies
"One can only hope [Cowboys & Aliens] is the happy start to a long line of Hollywood films that settle ancient, legendary rivalries: Centaurs & Gangsters; Zombies & Boxers; Pterodactyls & Frisbees; Demons & the cast of '80s sitcom Full House (who may be on the same side)."
-- Chris Lackner, Postmedia News
(Make sure to check out other notable quotes.)
[Artwork: Daniel Craig, from Cowboys & Aliens]
Read More

| Postmedia News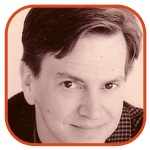 Posted by Tom Mason Categories: Editorials, Movies, Reviews, Marvel Comics
We've all seen Marvel Comics' X-Men First Class by now, right?
And if you haven't, then you're hardly a fan worthy of our time. Go. Now. See it.
Despite the film's soft opening, you can bet they'll make more. I saw it, will no doubt see it again.
As you watch the film, maybe you'll have some of the same thoughts that I did. I walked away with 10 observations about the movie - see if they match your own:
10. January Jones will be getting offers from Playboy (now) and Wizard World (5 years from now)
9. Sequel: X-Men: Gym Class
8. Finally! We can talk about something other than DC Comics' reboot
7. You say Magneto, I say tomato
Click to continue reading Top 10 Observations From X-Men: First Class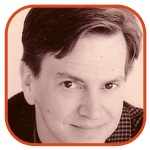 Posted by Tom Mason Categories: Editorials, Movies
I like the Tintin books by Herge. They're good, goofy fun built on crazy characters, wild coincidences and non-stop action.
In case you haven't heard, there's a Tintin movie coming out: The Adventures of Tintin: Secret of the Unicorn. It's due at Christmas in the US (October in the UK) and the newest trailer has just been released.
The trailer looks a lot like Raiders of Herge's Ark but it also looks like it might be fun, too. It has that dead-eyed Uncanny Valley look to it that you'll find in other mo-cap features like Polar Express.
But I'm still willing to give it a shot in the theater because of the people behind the software.
It's co-written by Stephen Moffat (Coupling, Doctor Who and the new Sherlock Holmes series at the BBC).
The other co-writers are Edgar Wright (Shaun of the Dead) and Joe Cornish (who co-wrote the new Ant Man movie and directed the upcoming Attack The Block).
Tintin's director is Steven Spielberg, who still has Geek Cred and certainly knows how to make a good adventure movie.
Click to continue reading Tintin: Secret Of The Unicorn
Read More

| Tintin Trailer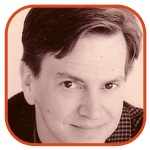 Posted by Tom Mason Categories: Conventions, Editorials, Movies
It's that time of the week again! Time to check out my favorite website for job listings in the wide-ranging and eclectic field of comic book jobs.
Here's what's happening on craigslist:
A production company in the San Fernando Valley (California) is "seeking a lead actress for a live action comic book film." For the right superheroine, they'll be $350 per day. "Think comic book meets really goofy lines and fight scenes."
And if you're a guy, they're also looking for a villain. But comic book movie villainy pays less, $125 per day.
The Los Angeles Comic Book And Science Fiction Convention is looking for vendors interesting in setting up at their April 17th show.
Nostalgic Books and Comics in San Gabriel (California) is looking for "any comic-related costume people who may be interested in showing up and being a part of" their Free Comic Book Day celebration.
Click to continue reading Comic Book Jobs: Checking Out Craigslist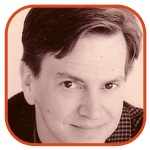 Posted by Tom Mason Categories: Interviews, Movies, Reviews, IDW Publishing
So, so sorry to hear that Dwayne McDuffie passed away earlier this week. I hate it when a good guy and a terrific writer goes too soon - from his work at Milestone Media, to his animation writing on Ben 10 and other series, it felt like he had a lot more to say that I wanted to read and see.

Rich Johnston at Bleeding Cool had a nice reminiscence of his interactions with Dwayne.

And Heidi MacDonald at Comics Beat also weighed in with some very nice thoughts.

Tom Spurgeon at The Comics Reporter has a round-up of various links to posts about Dwayne. Condolences to his family and his many, many friends on their loss.

Also sad to hear that comics historian Bill Crouch has passed away.

CG: Animation historian Michael Barrier does not like computer animation a technique "creating mechanical, manipulative series of films that don't capture the magic of the yesteryear."
Click to continue reading Weekend Reading: Dwayne McDuffie, Bill Crouch and Wulf The Barbarian
© Gear Live Inc. – User-posted content, unless source is quoted, is licensed under a Creative Commons Public Domain License. Gear Live graphics, logos, designs, page headers, button icons, videos, articles, blogs, forums, scripts and other service names are the trademarks of Gear Live Inc.