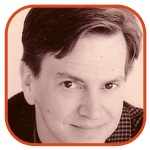 Posted by Tom Mason Categories: Editorials,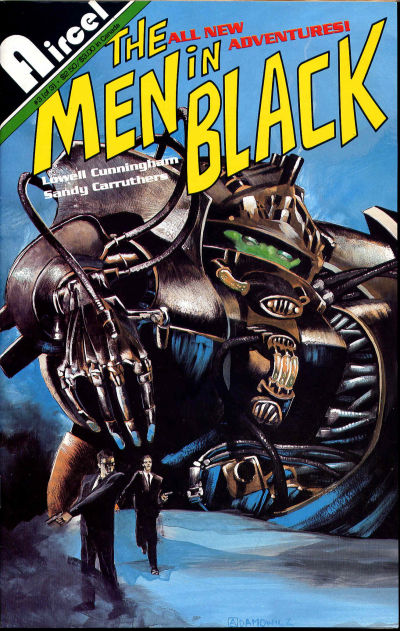 I was very sad to hear that artist Adam Adamowicz has passed away.
He was a super-talented painter and conceptual artist and if you're a fan of Skyrim and Fallout 3, you've seen his work.
I never met Adam but years ago, back in the early 1990s, I worked with him.
He was just starting out as a painter and I hired him to do a bunch of covers for various Malibu Comics imprints like Aircel and Adventure.
How did I find him? He found me, the old-fashioned, pre-internet way. He sent in some photos through the mail and I responded immediately.
I thought he was brilliant - he had a vivid, distinct style that I liked quite a bit. I gave him as much work as he wanted.
Click to continue reading RIP Adam Adamowicz
Read More

| Adam's Blog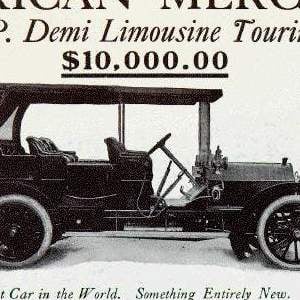 Posted by Drea Avellan Categories: Adventure, Culture, Role Playing Games,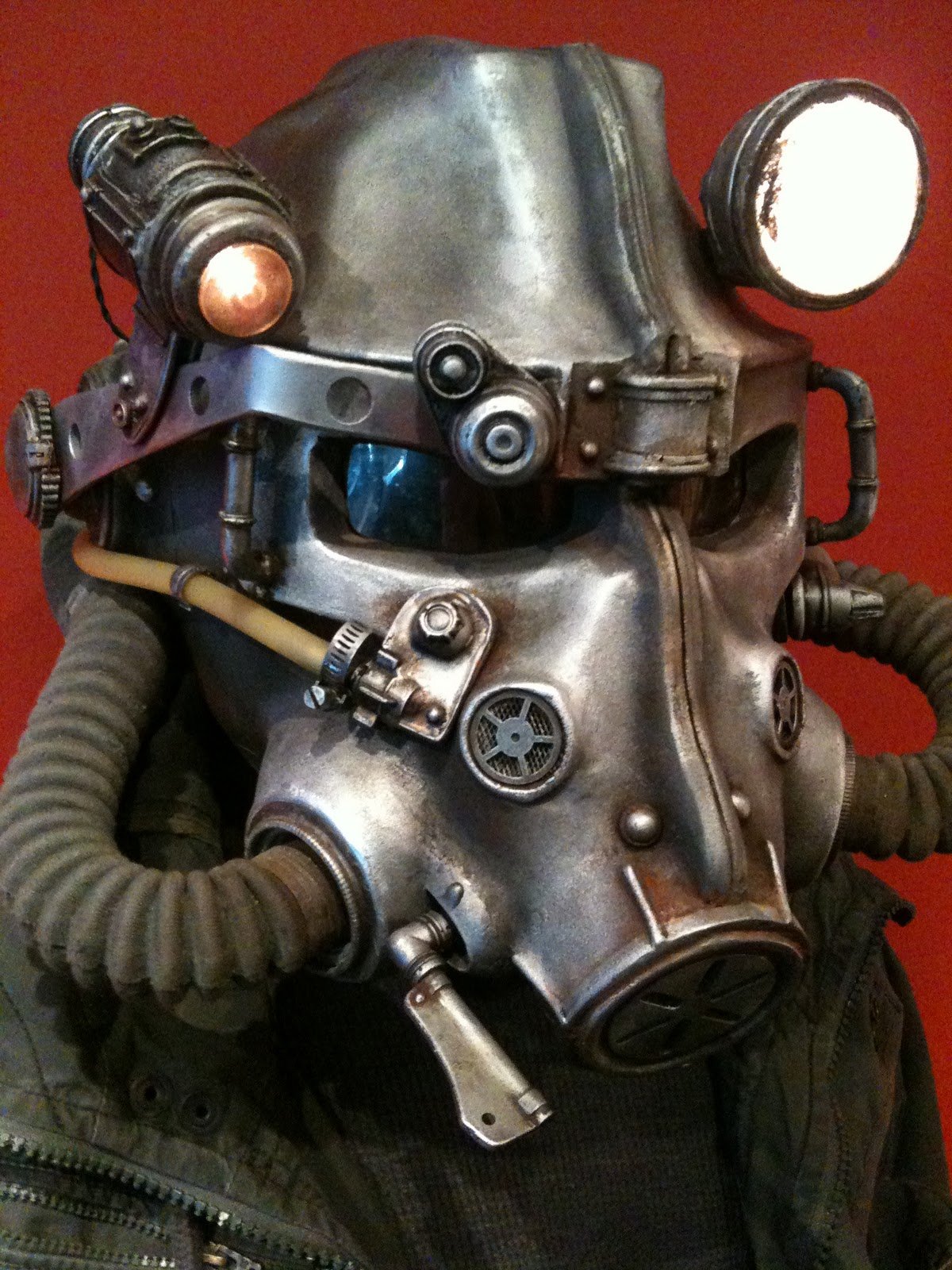 I am known to dabble in the arts - I paint, draw, and like to make a mess with glue. However, don't ever confuse this with being in the least crafty. I cannot make anything myself, which is a great loss when Halloween comes around. Unlike me, Josh Jay probably got all the candy on the block.
Josh is the creator of this amazing Fallout 3 helmet. Why he crafted this stunningly detailed piece is unknown, but those reasons don't matter. It is awesome.
To see pictures of the step-by-step process, you can view his Facebook galleries: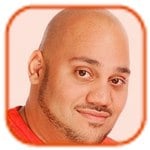 Posted by Andru Edwards Categories: Adventure, PlayStation 3, Role Playing Games, Trailers, Xbox 360,
We love Fallout, and poured hundreds of hours into Fallout 3, which explains the pain we feel in our chest knowing that we won't be able to play through Fallout: New Vegas until the fall of this year. That said, Bethesda has released a teaser trailer for Fallout: New Vegas, which is just enough to whet the appetite. Who's excited?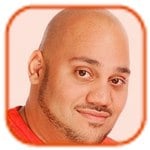 Posted by Andru Edwards Categories: Downloadable Content, Hot Deals, Xbox 360, Xbox Live Marketplace,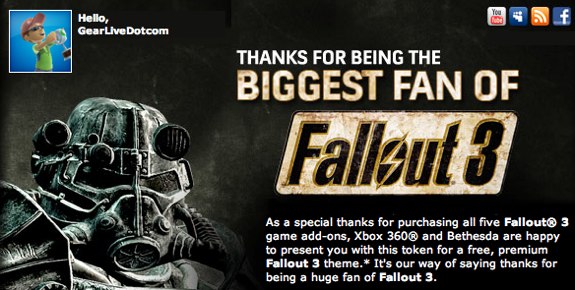 Hey, Fallout 3 fans…if you are one of the obsessed (like we were) when it came to the Fallout 3 DLC packs, you might want to check your email and spam folders. Why's that? Well, as it turns out, if you purchased all five of the Fallout 3 DLC offerings, you should have an email in your inbox from Microsoft containing a code redeemable for a free Fallout 3 premium Xbox 360 theme. They say it's just a thank you to the biggest fans of the game, and we think it's a classy touch, since we totally felt we got our money's worth from the DLC in the first place.
Thanks, Bethesda!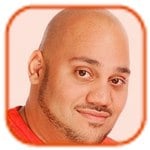 Posted by Andru Edwards Categories: Adventure, Downloadable Content, Games for Windows Live, PlayStation 3, Xbox 360, Xbox Live Marketplace,
The fifth and final Fallout 3 DLC, called Mothership Zeta, will be available on August 3rd on the Xbox Live Marketplace, as well as Games for Windows Live, for 800 Microsoft Points. It will be released for the PS3 at a later date. Here's the synopsis from Bethesda:
Defy hostile alien abductors and fight your way off of the massive Mothership Zeta, orbiting Earth miles above the Capital Wasteland. Mothership Zeta takes Fallout 3 in an entirely new direction – outer space. Meet new characters and join with them in a desperate bid to escape the Aliens' clutches. To do so, you'll wield powerful new weapons, like the Alien Atomizer, Alien Disintegrator, and Drone Cannon, and deck yourself out in brand new outfits, like the Gemini-Era Spacesuit and even Samurai Armor.
You can color us excited. Now we know that the alien crash site was meant for more than just finding the fantastic Alien Blaster weapon. Who's excited?
Read More

| Fallout 3 Mothership Zeta DLC
Gallery: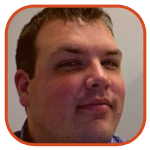 Posted by Aaron Zollo Categories: Accessories, Action, Culture, PC, PlayStation 3, Role Playing Games, THQ, Xbox 360,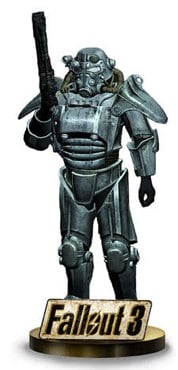 We know a few of you out there are enjoying Fallout 3 so much, that you are looking for more ways to fully envelope yourself in the games post-nuclear world. If that's you, keep reading. Up for auction at the Sam's Club website is a 121 pound, 7-foot, 10-inch tall, Brotherhood of Steel statue. The current bid is $150 and ends on November 11th. If you are an avid collector of all things video game related, then don't miss out on this statue—assuming you have room to store the massive piece of art.
Read More

| Sam's Club


Posted by Paul Hamilton Categories: Internet, PC, PlayStation 3, Role Playing Games, Xbox 360,
After an avalanche of press following its showing at E3, Bethesda is now soliciting questions from the community. In theory they'll accept and answer questions about any of their properties but it seems pretty obvious from the comments so far that the main point of interest is Fallout 3.
With so much skepticism from the old school Fallout fans over the direction Bethesda is headed and the casual dismissal of those concerns that most of the mainstream gaming press has displayed, this could be a good chance for the developers to clarify some of the hows and whys diehards have been losing sleep over since the game was announced.
Read More

| Bethesda Blog via Gay Gamer
Posted by Edie Sellers Categories: Action, E3, First Person Shooters, PC, Third Person Shooters, Xbox 360,
Here's a quick rundown of what we learned from Bethesda's demonstration of Fallout 3.
Story: Post-apocalyptic teen ventures out of underground vault in which he's been born and raised to find his dad and his fate in new-post nuclear world. Mutants, animals and humans hate you.
Setting: Washington DC, both downtown and outskirts.
Look: It's Bethesda. Of course it looks good - for a post apocalyptic world. Very cool mix of art deco and post-modern '50s kitsch.
More after the break.
Click to continue reading E3 2007: Preview: Fallout 3 Details And Impressions

Posted by Chris Pereira Categories: Activision, Bungie, CAPCOM, Driving, E3, Eidos, Electronic Arts, Fighting, Games for Windows, Games for Windows Live, LucasArts, Microsoft, Namco, PC, Puzzle, Release Dates, Retro, Role Playing Games, SEGA, Special Editions, Sports, Strategy, Take2, Third Person Shooters, THQ, Ubisoft, Xbox 360, Xbox Live, Xbox Live Arcade,
Over on Gamerscore Blog, a list has been posted with all of the games being shown at E3 that will be available this year. Xbox 360 games, Xbox Live Arcade games, Games for Windows-branded titles, and Games for Windows Live-enabled games. It's a lot to digest, and with big name games like BioShock, Halo 3, Mass Effect, Guitar Hero III, Sonic the Hedgehog (the original, don't worry), Puzzle Quest, Company of Heroes: Opposing Forces… let's just say there's something for nearly everyone.
Click to continue reading E3 2007: All The Stuff You'll See On Xbox 360 And Games for Windows In 2007
Read More

| Gamerscore Blog

© Gear Live Inc. – User-posted content, unless source is quoted, is licensed under a Creative Commons Public Domain License. Gear Live graphics, logos, designs, page headers, button icons, videos, articles, blogs, forums, scripts and other service names are the trademarks of Gear Live Inc.