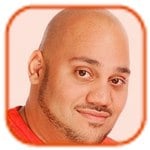 Posted by Andru Edwards Categories: Collaborations, Concerts / Tours, Hip-Hop & Rap, R&B / Soul,
Rihanna can't wait to go on tour with Eminem.
The rapper announced he is embarking on a three-city US tour with the 26-year-old singer, whom he has collaborated with three times in the past, on "The Monster" and on two versions of "Love the Way You Lie," this summer. "There are some shows coming up with Rihanna. It's a three-city tour: New York, Los Angeles and Detroit coming in August. The Monster Tour," the 41-year-old star said on Friday.
Click to continue reading Rihanna Excited to Tour with Eminem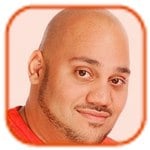 Posted by Andru Edwards Categories: Artist News, Upcoming Releases, Hip-Hop & Rap,
Abbie Cornish wants to be a rapper.
The RoboCop actress is determined to pursue a career in hip-hop and has admitted she's currently recording an album, which she is hoping to release later this year.
"I'm half-way through it [the album]. I go back into the studio at the end of February. It should be finished soon. It should be released toward the end of the year," she said.
The 31-year-old star takes inspiration from Eminem, but insists her music taste is varied: "My favorite rapper is Eminem. But my music collection goes from classical to jazz to blues. My favorite era is the sixties and seventies. I have a very eclectic taste in music."
However, the blonde beauty insists her studio collection won't contain lots of covers because she prefers to write her own tracks and she's also lined up some collaborations. "I compose and write. I'm working with a lot of producers and musicians," she explained.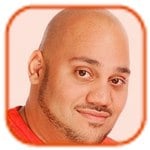 Posted by Andru Edwards Categories: Artist News, Collaborations, Gossip, Reunions, Rumors, Upcoming Releases, Hip-Hop & Rap,
Eminem is working on a new D12 album.
The "Rap God" hitmaker has reportedly recorded three new tracks with the Dirty Dozen group and is working on their first album in decade, according to producer Mark Bass. According to The Detroit Free Press, Mark has listed a new D12 album among his upcoming projects, the follow-up to 2004's D12 World.
"Bass, who has started a label called Motunes Media, says he's also been mixing new material by the mercurial funk-pop giant Sly Stone with members of the original Family Stone band, along with new D12 tracks, including three with Eminem," the article states.
The rap group, which also features Kuniva, Swifty McVay and Fuzz Scoota, after the departure of Mr. Porter and Bizarre in 2012, and the deaths of rappers Bugz and Proof, have remained on a hiatus since Proof was shot in 2006.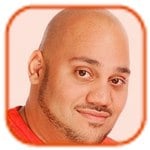 Posted by Andru Edwards Categories: Artist News, Gossip, Hip-Hop & Rap,
Vanilla Ice claims he helped Eminem become a successful rapper. The "Ice Ice Baby" star shot to fame with the hit single when he was just 16 years old and claims he "paved the way" for other white rappers such as the "Slim Shady" hitmaker.
"I definitely opened doors and made it acceptable to get into hip-hop. White rappers are few and far between and, during that era, I made it possible to move into that genre and be very successful," he said.
Click to continue reading Vanilla Ice Helped Eminem Become Successful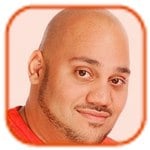 Posted by Andru Edwards Categories: Gossip, Performances, Rumors, Hip-Hop & Rap, Pop, R&B / Soul,
Eminem reportedly refused to perform at a Super Bowl party unless he was paid $2 million.
The "Monster" rapper is said to have been approached to play a concert at the NFL Owners Party during Super Bowl week in 2014. According to TMZ, the offer was for Eminem to perform a set of his greatest hits for 1,500 guests following a lavish dinner, but organizers were forced to find a replacement act after the rapper demanded the hefty fee.
Reps for the event were also eyeing a performance from Kanye West only to find that his fee was also out of budget. "[For Kanye] it was $1 million, plus a lot of other perks," a source revealed.
As a last resort organizers have reportedly snapped up "Tight Rope" singer Janelle Monae who will perform for a more reasonable $150,000.
Click to continue reading Eminem Demands $2 Million for Super Bowl Gig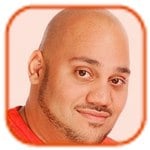 Posted by Andru Edwards Categories: Music, Kind Acts, Meltdowns, Rumors,
Eminem has invited Justin Bieber to stay at his house over Christmas and New Year.
The "Rap God" star is reaching out to the troubled 19-year-old and he hopes spending time with him in Detroit, Michigan could help him to get his life back on track. "He's really hoping he can sort Justin out. The way he's going, he's worried he's going to end up in really bad trouble. He wants to talk him into going to therapy and counseling to deal with the stress of fame in a positive way. Everyone is saying how they think he's a ticking timebomb," a source told The Sun.
Justin has had an eventful year which has seen him criticized for spraying graffiti in Brazil and getting into trouble for swearing at customs officers in Australia. He also tried to sneak out of a Brazilian brothel under a white sheet and was accused of calling a young fan a "beached whale."
Click to continue reading Eminem Reaches Out to Justin Bieber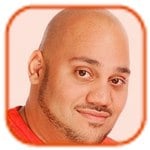 Posted by Andru Edwards Categories: Performances, Hip-Hop & Rap,
Eminem struggled to perform sober after quitting drugs and alcohol.
The 41-year-old rapper - who was hospitalized after a suspected methadone overdose in 2007 - sought the help of a rehab counselor in April 2008 and admitted his heavy drinking and substance abuse left him confused about how to "connect" with an audience.
"I was so trapped in my own head. I think that back then it was so big in my head, it was like, 'f**k man' let me take this and drink this and get through it as opposed to going out there and actually being able to see the people and connect with the crowd and have fun with it," he said, speaking to Zane Lowe on BBC Radio 1.
However, the "Berzerk" star eventually adapted to his sober state and was able to perform to audiences that he could "actually see."
Click to continue reading Eminem Struggled to Perform Sober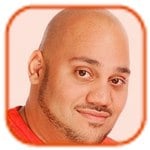 Posted by Andru Edwards Categories: Artist News, The Charts, Covers, Hip-Hop & Rap, Pop, New Releases,
Lady Gaga has topped the UK charts with her album ARTPOP.
The "Applause" singer scored yet another number one with her latest release, following her previous works The Fame and Born This Way which all took the top spot.
Gaga's success means she has pushed back Eminem's comeback effort Marshall Mather's LP 2 into second place after the album's second single "Monster" featuring Rihanna landed a number one earlier this month. According to the Official Charts Company, the 27-year-old singer also beat off stiff competition from Celine Dion, whose Loved Me Back To Life sits at number three while Little Mix second studio album Salute entered the charts at number four.
Meanwhile, Martin Garrix topped the singles chart with his debut "Animals." The 17 year old Dutch DJ beat out Lily Allen, whose cover of Keane's "Somewhere Only We Know" - featured in John Lewis' Christmas ad - came in at Number Two. The original version of the song also re-entered the chart at Number 29.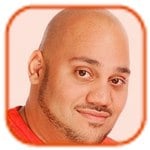 Posted by Andru Edwards Categories: Movies, Music, Features,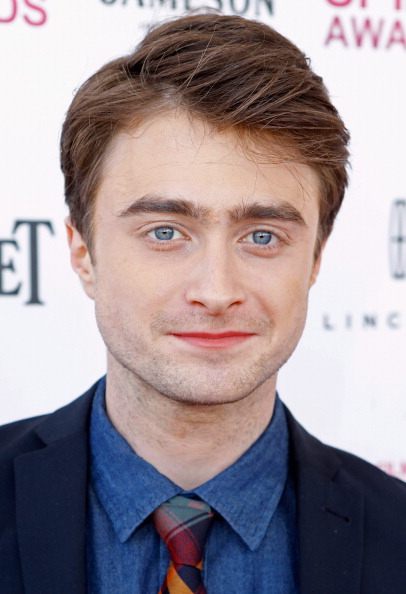 Daniel Radcliffe is "surprisingly good at rapping."
The Kill Your Darlings star is a fan of karaoke and especially likes to take on tracks by Eminem and rock band Queen: "I'm surprisingly good at rapping. And humble too! I did [Queen's] 'Don't Stop Me Now' at karaoke once, and everybody's had a go at 'Bohemian Rhapsody.'"
While a singing career may not immediately beckon, Daniel is hoping to move into the director's chair at some point. "I definitely want to direct. I love filmmaking - being involved with every part of making a creative decision," he added. However, the former Harry Potter star is not so keen on the role of producer, saying, "I can almost guarantee you I do not want to be a producer. It's not worth the hassle!"
Daniel, 24, has also got to the point in his career where he doesn't worry too much about what he looks like on screen. When asked how he sees himself in films now, he added, "I'm never going to be that happy - I still look like myself in it. But there are moments where you're like, 'Ah, that looks really cool.'"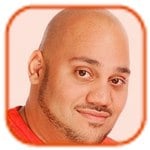 Posted by Andru Edwards Categories: Gossip, Hip-Hop & Rap,
Eminem threatened to urinate in his interview.
The "Bezerk" rapper said he wanted to "pee on the floor" during a short teaser posted online ahead of his chat with BBC Radio 1 host Zane Lowe on Monday during which he insists on upstaging fellow rapper Kanye West's controversial interview with the host. Eminem figured the action would top the publicity generated after Kanye declared himself as "a God" when being quizzed by Zane last month, which later resulted in a spat between the "New Slaves" rapper and Jimmy Kimmel after the talk show host spoofed the interview.
"I was trying to figure out how I was going to top the publicity of yours and Kanye's interview. So I decided I was going to walk in here, pee on the floor and leave. I'm peeing right now. See you guys later," Eminem joked.
Click to continue reading Eminem Tries to Top Kanye West Interview
© Gear Live Inc. – User-posted content, unless source is quoted, is licensed under a Creative Commons Public Domain License. Gear Live graphics, logos, designs, page headers, button icons, videos, articles, blogs, forums, scripts and other service names are the trademarks of Gear Live Inc.