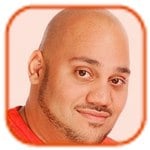 Posted by Andru Edwards Categories: Features, Networking, PC, Robots, Videocasts,
The Drobo 5N is the latest network-attached storage device from the folks at Data Robotics. We are big Drobo fans at Gear Live, and we decided to move from the previous Drobo NAS, the Drobo FS, over to the newer Drobo 5N.
The 5N has 5 drive bays, allowing you to choose single or dual drive failure modes. This means that you can have either one or two drives completely fail, and still keep all of the data that is stored on the Drobo.
We open it up and give you a look. If you like wha tyou see, you can pick up your own Drobo 5N.
Don't forget to subscribe to Gear Live's YouTube channel, and don't forget--we are giving away awesome perks for our Patreon backers - thanks for your support!
Click to continue reading Unboxing Live 140: Drobo 5N NAS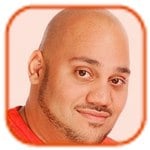 Posted by Andru Edwards Categories: PC / Laptop, Software, Storage,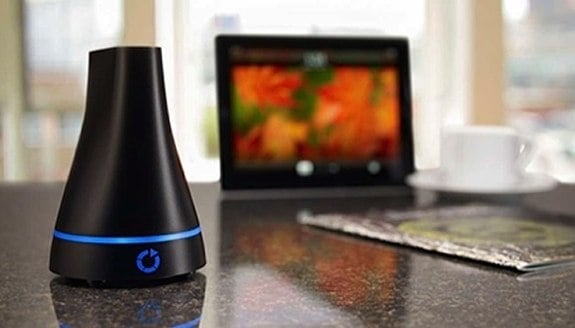 We're big fans of Connected Data's Transporter device, which basically gives you locally stored and protected cloud storage without having to upload your files to third-party services like Dropbox or Copy, with no subscription fee. Now, on the heels of the Connected Data & Drobo merger agreement, comes the announcement of Transporter 2.0, a big software update for the NAS. Version 2.0 of the Transporter software brings a host of welcome improvements like:
Improved integration with the OS X Finder and Windows Explorer
Custom right-click options and drag-and-drop functionality
Share direct links to files and folders
Choose how folders are synced (locally or remotely)
Increased firewall support
Additionally, new Transporter iOS and Android apps will allow remote access and management of files stored on the device. Transporter v2.0 will be a free software upgrade for all existing customers. For new customers, Transporter starts at $199 without a hard drive, $299 for 1TB, and $399 for 2TB.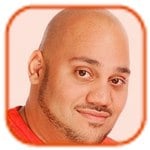 Posted by Andru Edwards Categories: Corporate News, Storage,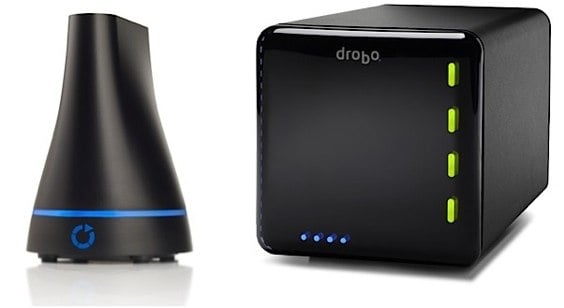 Here at Gear Live, we're big fans of both Drobo and the Transporter, so excuse us if we're more than a little excited about the announcement that the two companies that entered into a merger agreement. We've covered the Transporter in the past, but to refresh your memory, it's a collaborative file-sharing device that offers Dropbox- or Copy-like functionality, but stored locally with no fees. Of course, Drobo makes fantastic external storage devices, many of which we've covered extensively. It will be great to see new Drobos that offer the Transporter file-sharing abilities. Nothing official has been announced, but we can dream.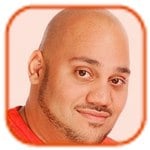 Posted by Andru Edwards Categories: Storage,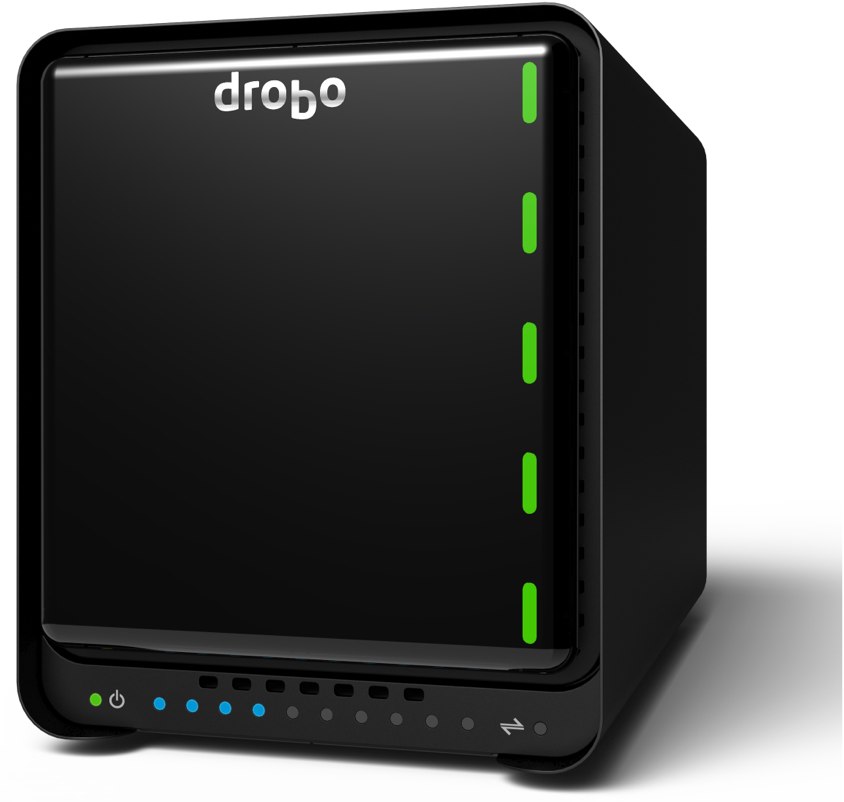 If you were interested in the Drobo 5D, but wanted something a bit more network-friendly, the newly-announced Drobo 5N might just be your cup of tea. Built on the same architecture as the 5D, the Drobo 5N does away with the Thunderbolt and USB 3.0 ports and instead opts for a gigabit Ethernet port instead, giving all the devices on your local network access to the file storage array. You can pack up to five 3.5-inch drives into the chassis, as well as an mSATA SSD to make things even faster. All in all, you get a maximum capacity of 20TB. Not too shabby. The Drobo 5N is set to start shipping tomorrow, and will cost $599.
Read More

| Drobo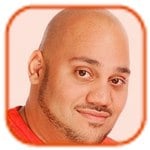 Posted by Andru Edwards Categories: PC / Laptop, Storage, USB,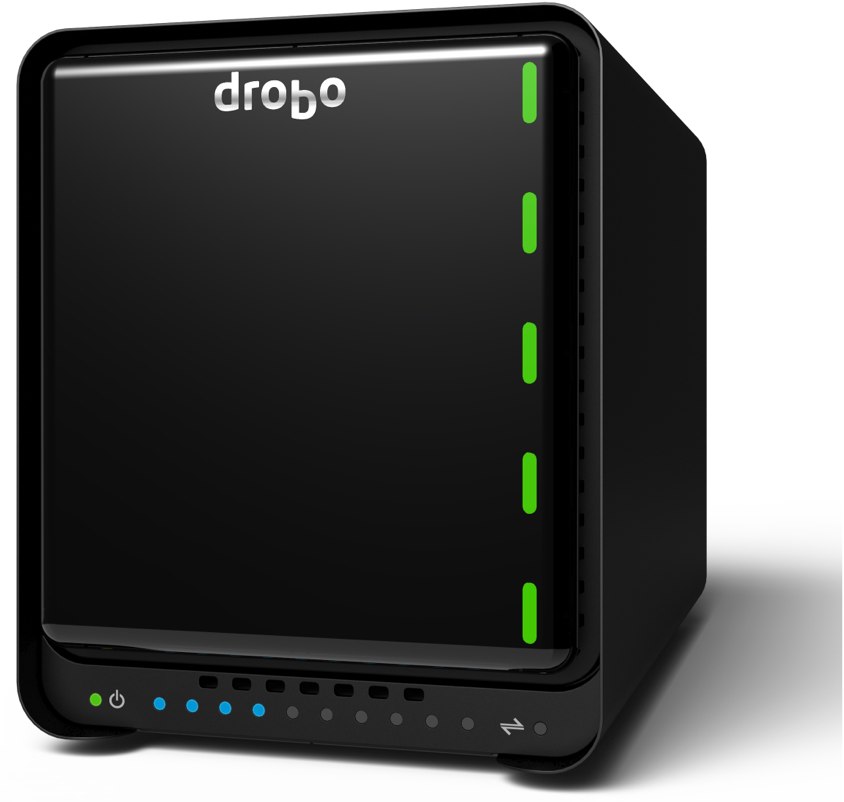 The new Thunderbolt-equipped Drobo units will be shipping soon, and today the company announced that the Drobo 5D and Drobo Mini are now available for pre-order. In case you forgot, the Drobo 5D spots dual Thunderbolt ports and a USB 3.0 connection, while the Drobo Mini supports 2.5-inch drives and is super-portable. Head on over to Amazon where the 5D will cost you $849, and the Mini goes for $649. Both models support SSDs and ship with a Thunderbolt cable included, so you don't have to pay another $50 or more to get one elsewhere.
Read More

| Drobo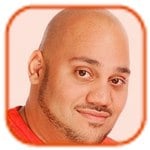 Posted by Andru Edwards Categories: Storage,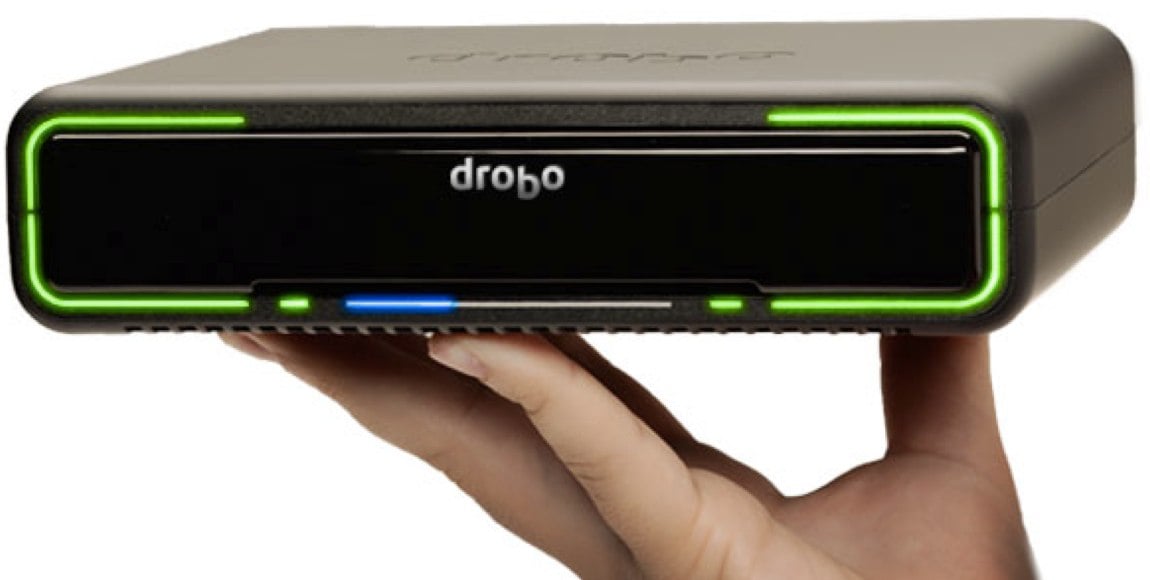 Aside from the awesome Drobo 5D, Drobo is also announcing its new Drobo Mini storage array. Supporting up to four 2.5-inch drives (either HDD or SSD, or any mix thereof,) this is the first portable Drobo that the company has released. It looks slick too. To insert the drives, you simply push it in, then push it again to remove, almost like a SIM card or CableCARD slot. Drobo even built its own custom power supply for this thing to go with its rugged design, ensuring maximum portability. You also get the same SSD port that the 5D has, allowing you to accelerate data speeds even more. Dual Thunderbolt and USB 3.0 round out the offering here. The Drobo Mini will be available in July, no pricing details have been revealed just yet. Check out the video below for more details.
Click to continue reading Drobo Mini: Portable Thunderbolt and USB 3.0 powered storage array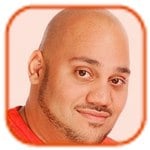 Posted by Andru Edwards Categories: PC / Laptop, Storage, USB,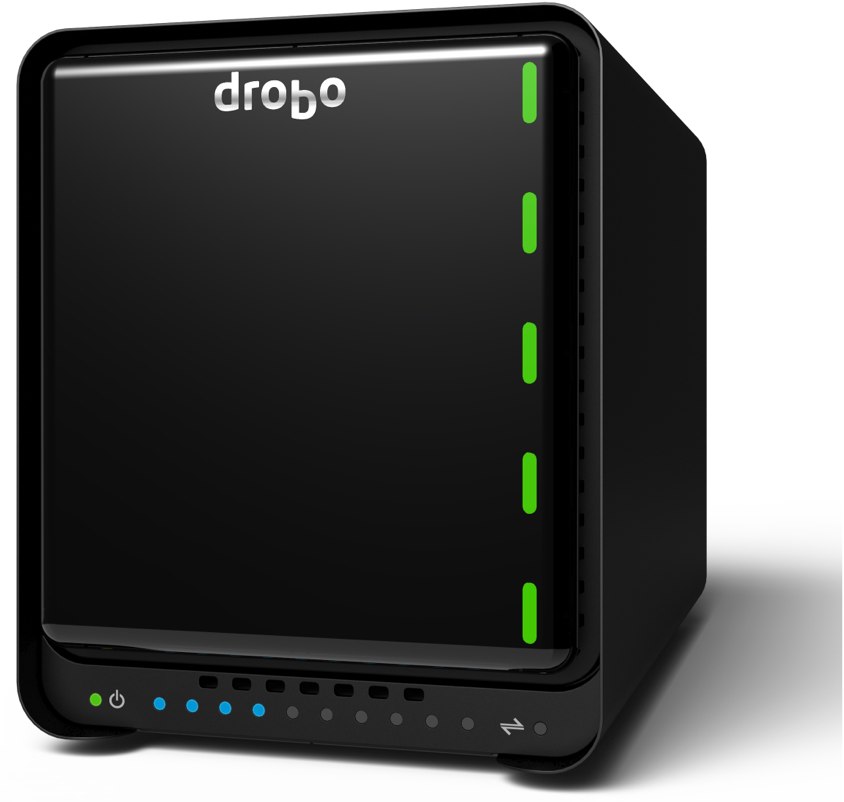 If you're like us, you love Drobo, but you've been wondering for over a year when it would release a unit that was compatible with the super-fast Thunderbolt technology. Well, we've got our answer. Feast your eyes on the Drobo 5D. The Drobo 5D is a huge step forward for the directly-connected external storage data robot. First, the ports. The 5D has dual Thunderbolt ports (so it supports daisy chaining) as well as a USB 3.0 port. You get five hard drive bays, as well as a new SSD port for added data acceleration for even more speed. Even without the SSD, this Drobo is five times faster than its predecessor, supporting up to 16 terabytes of SSD-accelerated data. No price or specific launch date has been set yet, but it'll be available next month. Check out the video Drobo put together that explains the 5D after the break.
Click to continue reading Drobo 5D features dual Thunderbolt, USB 3.0, SSD support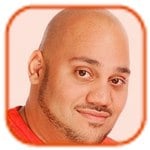 Posted by Andru Edwards Categories: Broadband, PC / Laptop, Storage, Videos,
Data Robotics, the peeps behind the Drobo and DroboPro, have put up a video answering some common questions about the DroboPro's iSCSI interface. If you've been considering a DroboPro, and were wondering about this spec (which, by all accounts, is fantastic,) check out the video above.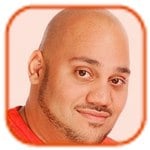 Posted by Andru Edwards Categories: PC / Laptop, Storage,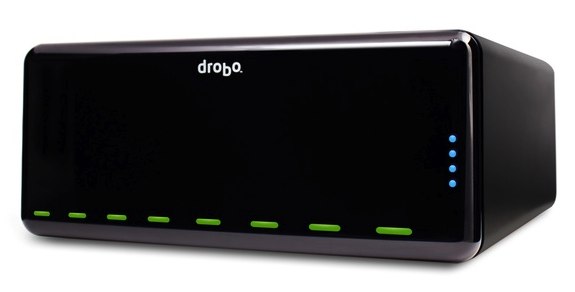 You guys probably know that we are big fans of Drobo here at Gear Live, which is why we are happy to bring news of the DroboPro. When the last Drobo refresh happened a few months ago, the DroboPro is what we were hoping we would see. A smart, sexy, almost-foolproof NAS box that can currently hold up to 16 TB of storage in its 8 hard drive bays. So, what else is different about the DroboPro, aside from the 4 extra drive slots? How about that fact that there is no need to purchase a DroboShare to get this thing on your network? It has an integrated gigabit Ethernet port, in addition to it's dual FireWire 800 ports and USB 2.0 connection. The gigabit Ethernet uses iSCSI, which allows for speedy file transfer of about 100 MB per second. Not bad, at all.
The DroboPro is also rack-mountable, thanks to the wider form factor. Drobo is definitely coming out big with this one. We desperately want to get our hands on one (along with either 2 TB hard drives.) Oh wait, did you feel that? That was the shudder of realizing that this might be a tad on the expensive side. You see, ordering a DroboPro with no hard drives will run you $1300. Of course, for businesses and the like, not a big deal—but for us home folk, it's spendy in this rough economic climate. Still, price notwithstanding, the DroboPro is slick. Hit the jump for a shot of the back of the unit.
Click to continue reading DroboPro: 8 drives of networked goodness
Read More

| DroboPro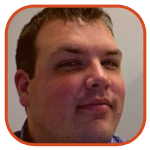 Posted by Aaron Zollo Categories: Accessories, USB, Internet, Movies, Music, Peripherals, Software, Storage, Videos,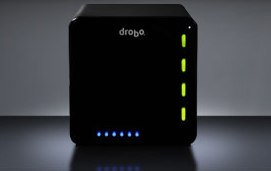 Drobo has been out for quite some time and serves the purpose of a "set-it-and-forget-it" backup solution. Drobo has added a few apps that bring a nice "value-add" to their storage capability. Data Robotics has released 19 applications for Drobo, and they seem to be highlighting three of those specifically due to their value to the average consumer. First, there's the DroboApps Admin Utility, which allows you to manage your DroboApps via a web interface. The second is Yoics, which gives you remote access to your Drobo and DroboShare from a web browser or mobile device like the iPhone. Lastly, they are highlighting the Firefly iTunes Media Server that allows you to store all of your music, TV, and video content on the Drobo, and then serve that content to iTunes devices or computers around your home.
If you don't yet have a storage solution and need a very reliable backup which also serves your media, then you should check out Drobo. They range in price from $349 to $1049 and offer USB 2.0 and Firewire depending on the model you choose. In order to take advantage of the apps, you'll also need the DroboShare NAS module, which will run you $199, on top of the cost of the Drobo itself.
Read More

| Drobo

© Gear Live Inc. – User-posted content, unless source is quoted, is licensed under a Creative Commons Public Domain License. Gear Live graphics, logos, designs, page headers, button icons, videos, articles, blogs, forums, scripts and other service names are the trademarks of Gear Live Inc.