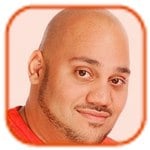 Posted by Andru Edwards Categories: Features, Podcasts, Transportation, Videocasts, Videos,
Okay, if you don't know, I used to be a pro wrestler. That's right, I'd put my tights on every week, step through the curtain, and enter a 20 x 20 wrestling ring to entertain a crowd of people, and I loved it. That was a long time ago, and now I bring you the hottest news in the consumer electronics world, as you know.
However, now that I am a Ford #FiestaMovement agent, you should expect to see something a bit more unique here on my channel each month. I'll be doing some pretty unique missions as part of the Fiesta Movement, using the Fiesta ST that was given to me for the duration of the Movement to bring you some cool stuff. This month? I'm bringing you into the world of professional wrestling as part of the June #Fitness theme.
Why pro wrestling? Well, I didn't want another agent to grab this mission and turn it into a comedy act! I saw this as an opportunity to educate the masses about this truly unique artform. I head to the Buddy Wayne pro wrestling training facility to chat about what it takes to become a professional wrestler. Buddy should know. After all, at just 5' 6", he has made a career in the land of the giants, having wrestling for both WWE (formerly WWF or the World Wrestling Federation) and WCW (World Championship Wrestling.) In wrestling, you only look as good as your opponent allows you to look, and Buddy was able to make his opponents look great for 12 years.
Don't forget to subscribe to Gear Live's YouTube channel!
Click to continue reading Bleeding Edge TV 489: Fiesta Movement Pro Wrestling 101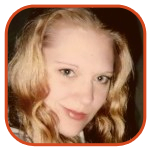 Posted by K.C. Morgan Categories: Biopics, Romance, Casting, Celebrity Gossip, Upcoming Releases,
This spring, Lifetime will unveil the first of what is sure to be many movies about royal couple Prince William of England and his bride Kate Middleton. The TV movie, titled William & Kate, will air on April 18.

Nico Evers-Swindell (NCIS: Los Angeles) will play the Prince, Camilla Ludington (CSI) as future Queen Kate Middleton.

But, that's not all. Lifetime is also doing a six-part documentary series about the couple's Royal Wedding of a Lifetime. They will take a look back the history of the couple's on-again, off-again romance, and talk about the mother-in-law Kate will never meet, the late Princess Diana.
Read More

| LA Times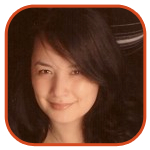 Posted by Veronica Santiago Categories: Reality, Specials, Cable, MTV,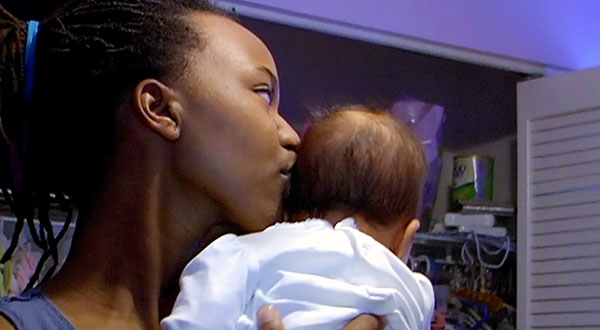 MTV's transition from music to maternity television is almost complete.
The cable channel, already known for programs like 16 and Pregnant and Teen Mom, is about to explore another chapter of pregnancy: abortion.
Later this month, MTV will air No Easy Decision, a special focusing on one young woman (Markai) who finds herself pregnant for the second time. (Some may remember Markai, pictured above, as a former face on 16 and Pregnant.)
That documentary will include a discussion between Dr. Drew Pinsky and other ladies who have opted to have an abortion. The program will also address contraception and the "devastating effects of facing such a decision."
No Easy Decision debuts December 28.
Read More

| Entertainment Weekly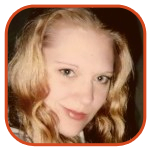 Posted by K.C. Morgan Categories: Television, Videos, Where Are They Now?,
Lea Michele, 12, radiated star power long before millions heard her voice on FOX's hit Glee. In the video above, Michele is being interviewed for a documentary later picked up by MTV's The Seven.
She talks to cameras openly about her experiences on Broadway, explains that she's still "a normal kid," and remains poised and engaging throughout.
Documentary filmmakers Louis Alvarez and Andrew Kolker recall the young Lea Michele in brief asides, remarking that she had a "thousand-watt personality."
"I can do anything and that's how I kind of stay sane in this really tough, dog-eat-dog business," she explains. It took 10 years, but the Emmy-nominated actress has managed to convince many that her words are true: she really can do anything.
Read More

| Entertainment Tonight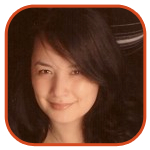 Posted by Veronica Santiago Categories: Artist News, Rock,
The life of John Lennon will be remembered on Wednesday, December 8 -- the 30th anniversary of his death.
Throughout the day, BBC America will air several specials related to the late artist and his former band. In addition to repeated showings of the film Backbeat, starring Stephen Dorff, the network will broadcast three documentaries: The Beatles: From Liverpool to San Francisco, Imagine: John Lennon and The Beatles Biggest Secrets.
Click to continue reading John Lennon's Death to Be Commemorated on Television
Read More

| Futon Critic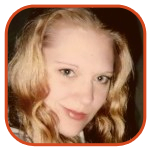 Posted by K.C. Morgan Categories: Magnolia, Documentary, Comedy, Celebrity Gossip,
Joaquin Phoenix's I'm Still Here is still making waves, and most movie reviewers are still scratching their heads. Phoenix scored plenty of huge headlines when he purportedly walked away from his acting career to pursue rap, but it was his David Letterman appearance that really got people talking.
Ben Stiller famously impersonated Phoenix at the Oscars, appearing on stage in a full beard to poke fun at Joaquin's rugged look. But Phoenix says that Stiller, along with several others who appeared in the pseudo-documentary, was in on the joke.
Click to continue reading Joaquin Phoenix: P. Diddy, Others in on the Documentary Hoax
Read More

| Entertainment Weekly

If you kept your channel tuned to MTV after the VMAs (which ran long, big shocker), you saw the premiere of the sneak peek of World of Jenks, which celebrates its official premiere on Monday night. Andrew Jenks is a buzzworthy young filmmaker who is best-known for his Room 335 project, in which he moved into an assisted living facility.
The premise behind World of Jenks is simple: the filmmaker will move in with interesting individuals for one week and learn about their lives. He is no mere fly on the wall, however. Jenks asks questions, gets answers and explores each person's background.
In the sneak peek episode, Jenks moved in with rapper Maino, who did hard time for kidnapping. Maino had only two conditions for the filmmaker: "No cryin', no bitchin'." Maino meant what he said. He is a hard-core partier. As he explained to Jenks, "I want to wake up almost dead." And that takes a lot of partying.
Click to continue reading Review: World of Jenks Sneak Peek
Read More

| MTV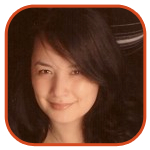 Posted by Veronica Santiago Categories: 20th Century Fox, IFC Films, Lionsgate, Sony, Action, Adventure, Documentary, Drama, Foreign, Horror, Independent, Science Fiction, Comedy, Sports, Thrillers, Lists, New Releases, Trailers, Videos,
Here are a few selections in theaters this weekend:
Click to continue reading In Theaters This Weekend: August 27, 2010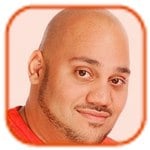 Posted by Andru Edwards Categories: Movies, Rants,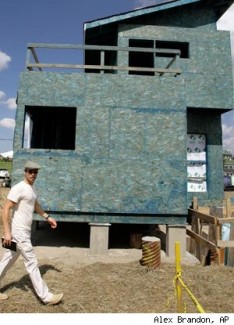 Environmentally-conscious Brad Pitt has hinted the executives responsible for the Gulf of Mexico oil spill deserve the death penalty.
The Inglourious Basterds star speaks out against those behind the oil rig explosion in April - which caused the worst environmental disaster in US history with millions of gallons of oil flooding into the sea - in a new documentary If God is Willing and Da Creek Don't Rise.
"I was never for the death penalty before - I am willing to look at it again," Brad said of the people responsible for the disaster.
The oil spill, which happened after an explosion on the BP operated Deepwater Horizon rig, resulted in the decimation of wildlife and habitat of marine and coastal animals, as well as loss of livelihood for many fishermen and other people who depend of the area for work. As yet the root cause of the disaster remains unconfirmed.
Brad's comments are at the end of the documentary, filmed by Spike Lee, about the effects of Hurricane Katrina on the city of New Orleans, Louisiana - the closest major US city to the Deepwater rig - five years after the hurricane devastated the city, leaving 80 per cent of it waterlogged. Brad spearheaded the Make it Right project after the natural disaster, which built 150 affordable and sustainable homes in one of the areas of New Orleans that was worst hit.
Click to continue reading Brad Pitt Wants Death Penalty For Oil Spill Executives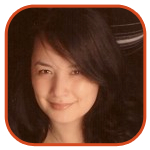 Posted by Veronica Santiago Categories: Magnolia, Universal, Documentary, Political, Comedy, Casting, Celeb News, Rumors, Scripts, Upcoming Releases,
-Now that Aaron Sorkin has finished targeting Facebook, he's moving back to politics. The writer has chosen John Edwards to be the subject of his feature directorial debut. Sorkin's screenplay will be based on Andrew Young's book.
-Judd Apatow, in the meantime, will be helping to produce a Pee Wee Herman project. The film co-written by Herman (a.k.a. Paul Reubens) and Paul Rust will have Pee Wee involved in a "gigantic adventure."
-Stanley Tucci may direct his Devil Wears Prada and Julie & Julia co-star, Meryl Streep, in a comedy titled Mommy & Me. Tina Fey may also star in the project which currently has no script.
-The documentary/mockumentary following Joaquin Phoenix's strange behavior has finally been given a date on the calendar by Magnolia. I'm Still Here: The Lost Year Of Joaquin Phoenix is set to open in limited release on September 10.
© Gear Live Inc. – User-posted content, unless source is quoted, is licensed under a Creative Commons Public Domain License. Gear Live graphics, logos, designs, page headers, button icons, videos, articles, blogs, forums, scripts and other service names are the trademarks of Gear Live Inc.