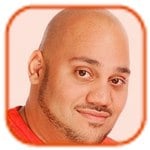 Posted by Andru Edwards Categories: Apple, Handhelds, Hot Deals, Software, Video Games,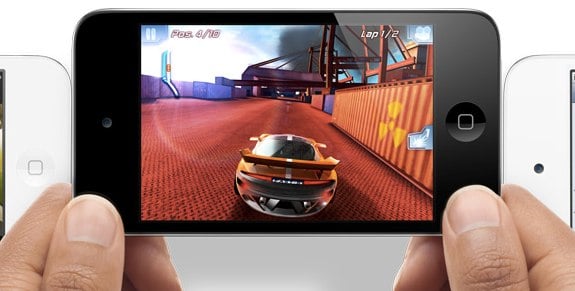 It's Memorial Day, and while we all remember those who've fought--and continue to fight--for our freedom, plenty of stores are also offering deals. For example, the Apple App Store is featuring a bunch of heavily discounted titles, some up to 90% off, for Memorial Day. We've got a list of some of the best deals below! Definitely the right time to stock up if you own an iPad, iPhone, or iPod touch (oh, and don't forget, you can jailbreak them all now too!):
Universal Apps (iPad, iPhone, iPad)
iPad Apps
iPhone Apps

Posted by Paul Hamilton Categories: Action, Driving, Electronic Arts, PlayStation 3, Xbox 360,
Tom Bramwell has a preview for the upcoming Burnout Paradise that is surprisingly thoughtful and critically considered as far as previews go. He discusses the challenges faced by Criterion Games in re-inventing a popular series practically from the ground up and asks some pertinent questions where they ought to be asked. For example, when the topic of the Crash mode comes up and Criterion mentions that they have scrapped the original concept of the popular mode, Bramwell presses the point, getting Criterion rep Matt Webster to confess they don't yet know exactly how it will all work out:
Asked whether they're opting for a Burnout 3 approach of trying to manoeuvre the car in slow motion between power-ups and Crashbreakers, or a Burnout Revenge "golf swing" of perfect start and target cars, Webster admits it's not all there yet. "We're still throwing ideas around. I think we'll be talking about it more in the coming weeks."
The preview isn't about sticking it to the Burnout devs, though, it reads more like a fan of the series seeing drastic changes and slowly coming to the realization that if executed properly, these could make for a remarkable game. Among the more exciting aspects of Criterion's open-world approach to Burnout is the focus on seamless online play that works the way most gamers prefer, by putting the folks in your Friends list first.
Burnout Paradise is scheduled to hit shelves early next year for Xbox 360 and PS3.
Read More

| Eurogamer


Posted by Chris Pereira Categories: Action, Driving, Electronic Arts, PC, PlayStation 2, PSP, Sports, Xbox, Xbox 360,
People always ask, "Why buy the newest Madden game? They're all the same." Well, here's one very cut-and-dry reason you can use to explain: because, eventually, these game's servers get taken down. EA is planning to take down 42 games' servers on September 1 (although many of these are the same game across multiple platforms), and an additional seven on November 1. This isn't a new trend, as there's a sizable list of servers for EA games that have gone offline over time.
Apparently there really is a reason to pick up that newest Madden.
September 1, 2007 Online Service Shutdown
Arena Football for PlayStation 2
Arena Football for Xbox
FIFA Soccer 06 for Xbox 360
FIFA Soccer 06 for PC
FIFA06 for PC
FIFA Soccer 06 for PlayStation 2
FIFA Soccer 06 for PlayStation Portable
FIFA Soccer 06 for Xbox
FIFA World Cup 2006 for PC
FIFA World Cup 2006 for PlayStation 2
FIFA World Cup 2006 for PlayStation Portable
FIFA World Cup 2006 for Xbox
Fight Night Round 3 for PlayStation Portable
Fight Night Round 3 for Xbox
Check out the full list of September and November shutdowns after the break.
Click to continue reading EA Shutting Down Servers For Madden 06, NBA Live 06, And More
Posted by Edie Sellers Categories: Activision, Announcements, Corporate News, Culture, E3, Electronic Arts, First Person Shooters, Microsoft, MMORPG, Music, Nintendo, Nintendo DS, PC, PlayStation 3, Politics, Portable/Mobile, PSP, Release Dates, Reviews, Role Playing Games, Rumors, Sony, Sports, Third Person Shooters, Wii, Xbox 360, Xbox Live, Xbox Live Arcade, Xbox Live Marketplace, GamerAndy,
Finally, now that the dust has settled from E3, we have finally found the time to get our thoughts in order and give you an extra-long episode of GamerAndy Live!
This week, Edie and Hawkes chat up all that happened before E3, during E3, and after E3, including:
OUR E3 COVERAGE
- How Edie spotted Slash, missed Ron Jeremy and got groped by China Doll;
- Edie defends why she thinks Nintendo "won" E3 this year;
- Why Hawkes wasn't as impressed at Killzone 2 as many others;
- Burnout Paradise;
- John Woo's Stranglehold;
- Fallout 3;
- Hellgate: London;
- Katamari Damarcy;
- PGR4;
- Assassin's Creed;
- Why Activision will get sued over Guitar Hero III;
- The big scoop we
almost
had;
- Rumor that E for All may not happen
NEWS
- Peter Moore chucks MS job for EA Sports;
- EA Sports: Hockey-less in '08;
- Chocolate Rain;
- Bully revamped for release on 360 and Wii;
- Wii Fit
- MGS4 coming to 360?
- Shoutouts and Shoutats;
- Problems for Unreal Engine?
- X07 gone;
- Xbox extended warantees;
- PS3 price drop…er, clearance sale;
- The Jaime Kennedy Embarassment;
- South Park's WoW episode nominated for Emmy
Enjoy!

Posted by Chris Pereira Categories: Action, Activision, Adventure, CAPCOM, Driving, Eidos, Electronic Arts, Fighting, First Person Shooters, Microsoft, Namco, Puzzle, Role Playing Games, SEGA, Simulation, Sports, Survival Horror, Third Person Shooters, THQ, Ubisoft, Xbox, Xbox 360, Xbox Live,
It's about time – finally, Xbox 360 owners who weren't fortunate enough to play The Elder Scrolls III: Morrowind on Xbox or PC can now do so on Xbox 360. The update brings the total number of back compat Xbox games to over 300. And all games are upscaled, so those who have been waiting to play NBA Live 2002 in 720p or 1080i can now do so.
Updated:
Crash Bandicoot 5: Wrath of Cortex
Jet Set Radio Future
Rogue Ops
Sega GT 2002
Check out the new games after the break.
Click to continue reading Morrowind Headlines New List Of Backwards Compatible Xbox Games On Xbox 360

Posted by Chris Pereira Categories: Driving, Electronic Arts, Nintendo DS, Nintendo Gamecube, PC, PlayStation 2, PlayStation 3, PSP, Trailers, Wii, Xbox, Xbox 360,
On the heels of EA's new Madden video comes this brief look at the newest Need for Speed title, which we know next to nothing about - not a title or even the platforms it'll be released on. The video is entitled "Damage," and if you take a look at the video, you'll agree that it's an appropriate name. One of the features in the new NFS is apparently going to be the ability to rip your car to shreds in an accident, Burnout-style.
Like the Madden video before it, the game certainly looks pretty, but hopefully the game will play as well as the competition. As the video alludes, there apparently will be some sort of announcement on May 31 at the official Need for Speed website, and we'll get word of whatever that might be to you as soon as it's made available.
© Gear Live Inc. – User-posted content, unless source is quoted, is licensed under a Creative Commons Public Domain License. Gear Live graphics, logos, designs, page headers, button icons, videos, articles, blogs, forums, scripts and other service names are the trademarks of Gear Live Inc.