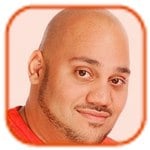 Posted by Andru Edwards Categories: Broadband, Corporate News, Internet,
If you're in Reno and you use AT&T as your broadband Internet provider, you're now unfortunately the latest victim of this whole capped bandwidth nonsense that seems to be taking hold across the US. It started when Comcast implemented a 250GB per month cap on October 1. Now word has hit that metered billing of between 20-150GB per month is going to be tested in Reno on AT&T's DSL network. If you are a new customer who'll be apart of the trial, depending on the speed tier you choose, you'll get a cap somewhere between 20 and 150 gigabytes per month. If you're an existing customer, you'll be chosen to be a part of the trial if your monthly bandwidth happens to exceed 150GB in a month.
The trend is something we are vehemently against, so I figured I'd ask one of the Verizon PR reps that I know on Twitter, Kevin Laverty, if we should expect a similar announcement from Verizon, after another Verizon rep said no. His answer:
That's an affirmative - Verizon has no plans to cap bandwidth on either its FiOS or High Speed Internet/DSL services.
It doesn't get much clearer than that. It'll be a nice bullet-point for Verizon if they can say that FiOS is not only faster, but also is completely uncapped as far as usage goes.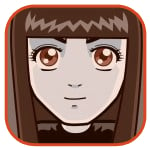 Posted by Sheila Franklin Categories: Broadband, HDTV, Home Entertainment, Misc. Tech,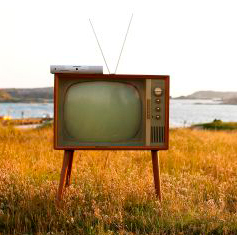 In a survey done recently by ABI Research, the results showed that when the dreaded digital change occurs in February, 70% will attach a digital converter. As for the rest of the participants, 10% say they will switch to cable or satellite service, and 20% will just let their TVs "go dark." Analyst Steve Wilson says the the data suggests that there will be some overall terrestrial viewers who will use other venues for entertainment such as broadband video, DVD rentals, or other online alternatives.
Read More

| ABI Research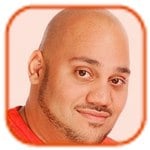 Posted by Andru Edwards Categories: Broadband, Features, HDTV, Home Entertainment, Internet,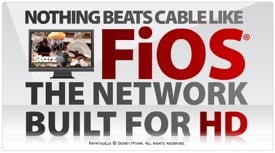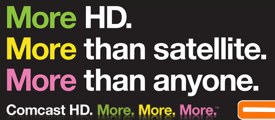 Ten days ago, Verizon FiOS TV officially launched here in Washington state. I was actually invited to speak at the launch event that took place that day, alongside Verizon representatives, and local government officials. I was specifically chosen as a case study of just how good FiOS is, since I literally moved specifically because Comcast was way too slow for the things we expected out of our Internet connection here at Gear Live HQ. It was an event meant to talk up the advantages of FiOS over cable (specifically, Comcast, in this area). Obviously, with FiOS looming over their territory, Comcast went into damage control mode to combat Verizon's claims that they were the best option for Internet and television services. We were sent both the FiOS press release and the Comcast press release, and we figured we would respond to the claims of each, point-by-point.
For some background, we've been Comcast customers for over six years, for both Internet and television services. When we moved for FiOS 15 months ago, Comcast was still our cable television provider. As of today, I am a FiOS customer for both Internet and television, and as of 10 days ago, am no longer a Comcast customer. Now, on with the comparisons.
Click to continue reading Verizon FiOS vs. Comcast: Feature-by-feature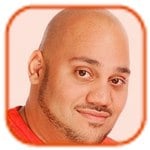 Posted by Andru Edwards Categories: Broadband, Internet,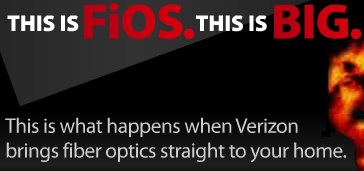 For all you Verizon FiOS subscribers out there, Verizon just announced this morning that they are going to be upping a couple of their speed tiers across the country, beginning next week. Of course, you need to live in one of the FiOS-covered areas in one of the 16 states where the service is available, like we do.
So, first things first - if you are in New York or Virginia, don't expect any changes. You guys are already enjoying the upgraded speeds that the rest of us have been waiting for. For the rest of us though, two changes are in order. First, the 30/15 speed tier will be going away, and will be replaced by the newer 50/20 tier. Crazy, we know. The 50/20 speed will remain at the same $139 per month cost. Those of you on the 15/15 symmetrical tier will also say goodbye to your current speeds, as you will be upgraded to the new 20/20 speed tier, and it will remain at the same $64 per month cost.
The lower tiers are getting upgrades as well, as 15/2 becomes 20/5, and 5/2 becomes 10/2. It should be noted that Comcast recently bumped up their speeds across the board to 16/2. I guess Verizon was just waiting on Comcast before spreading their NY and VA speeds to the rest of the country.
Read More

| Verizon Press Release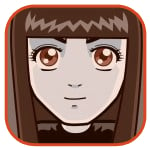 Posted by Sheila Franklin Categories: Broadband, Cell Phones, Editorial, Home Entertainment, Internet, Movies,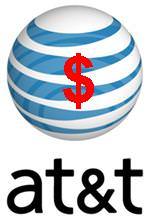 We remember a time (about 15 years ago) when we were allotted only so many hours on the Net. If you were really addicted, that meant you either had to go online with a stopwatch, reconnect occasionally, or be charged for a business account. Nowadays you can go 24/7 and most providers will offer you a good deal for doing so. For example, knowing that about 1 in seven no longer have landlines, Verizon will be offering discounts to those who don't but order Internet or TV service. Their Flex Double Play begins this week allowing customer discounts of $8.00 to $12.00 a month if you combine their wireless plan with FiOS TV or broadband.
On the swing side, AT&T is thinking of charging more for those who download too much data. Spokesperson Michael Coe claims that about 5% of their DSL customers use 46% of their bandwidth, while overall usage doubles every year and a half. Time Warner is already charging its customers in Beaumont, Texas, who go over their bandwidth limit $1.00 per gigabyte. If you are one of those who downloads movies and TV shows, especially in hi-def, don't move to the Lonestar state.
What do you guys think? Should we be charged extra for services that companies are pushing on us to the max? Or should we all go out and purchase a Roku and spend the $8.99 a month before our Internet overcharges become excessive?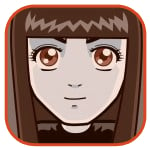 Posted by Sheila Franklin Categories: Internet, Misc. Tech, Music, Wireless / WiFi,

Acoustic Energy is working on what they say will be the planet's first WiFi Internet Radio. It will be able to reach about 99% of radio stations online through broadband connection anywhere in your house. AE claims there will be no pops, crackles or signal coverage problems. Expected out in November, there will be no subscription fee involved with the radio. Look for a MSRP of ~£199 (~$394.00.) At that price, we think we will stick to radio ramblings via our computer.
Read More

| Acoustic Energy via Broadband Reports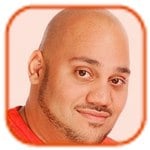 Posted by Andru Edwards Categories: Apple, Broadband, HDTV, Home Entertainment, Movies, Software,

If you are like me, you've been waiting for Apple TV Take 2 to hit for just about a month now. When it was delayed two weeks ago, I stared at my Apple TV in disgust. In it's current form, it was nothing more than a YouTube viewer, and sometimes, a nice picture screensaver. However, the wait is no more. As part of today's Tuesday updates, Apple has finally released the Apple TV Take 2 software, and it is available now for download. Aside from a freatly enhanced UI, here are some of the features:
Movie rentals in both high definition and standard definition
Flickr photo browsing and slideshows
.Mac photo gallery browsing and slideshows
Purchasing of items from iTunes Store from Apple TV
Browse and view podcasts in iTunes Podcast directory on Apple TV
If you have an Apple TV, fire up Software Update on the device to get the new hotness, and let us know what you think.
Read More

| Apple TV Take 2 Guided Tour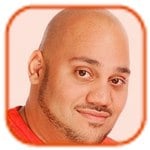 Posted by Andru Edwards Categories: Broadband, Editorial, Features, Internet,
A little under two weeks ago, we made a long-standing issue that we had with Verizon public. The fact that they had ignored our request to fix a huge oversight that resulted in our private FiOS account info to fall into the wrong hands for over 8 months was starting to upset us just a tad. We knew that if we shared it with you, our readers, that Verizon would have no choice but to respond quickly. At least, that was the hope.
Well, sure enough, after the story was picked up on The Consumerist as well as made it to the front page of Digg, we received a phone call. Then an email. Then another phone call. Then a couple more emails. Verizon Damage Control had stepped in.
Click to continue reading Follow Up: Verizon makes good on our FiOS privacy woes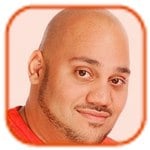 Posted by Andru Edwards Categories: Broadband, Editorial, Features, Internet,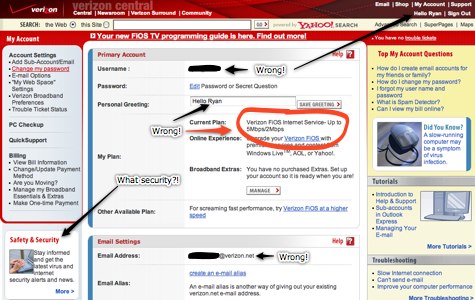 Seeing as we've been experiencing a ton of customer service issues with our Verizon FiOS service for the past 8 months, we figured it was time to put out a warning to you guys. After all, we typically hear that the FiOS Internet service is remarkably amazing, and people have been dumping cable in droves when FiOS becomes available in their area. Hey, there is good reason to. Where we are at, right outside Seattle, our choices are slow DSL, Comcast at 8.0 down and 768k up, or FiOS with a max speed of 30.0 down and 15.0 up (which is the plan we are on.)
Now let's be clear here, we love the FiOS service. It works fantastically, it has never gone down in the 8 months we've been using it, and it's, well, fast.
So what is the problem? To put it bluntly, Verizon has shown that they don't care - at all - about protecting their users private, confidential information. Now, why would we make a statement like that? Check it.
Click to continue reading Our Verizon FiOS customer service nightmare: Why won't they protect my private customer information?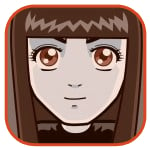 Posted by Sheila Franklin Categories: Corporate News, Internet, Transportation, Wireless / WiFi,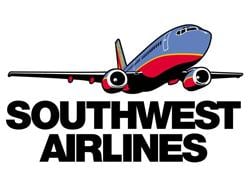 Southwest Airlines is now testing broadband Internet access on its flights. The company has gotten together with Row 44 to access WiFi sometime this summer. Row 44 has already been working with such companies as Alaska Airlines, so it is a pleasant thought that once you actually get off the ground, you will get more than a really bad B movie and stale peanuts if you fly business class. Watch for this one to be a trend on other airlines once it gets started.
Read More

| Mashable

© Gear Live Inc. – User-posted content, unless source is quoted, is licensed under a Creative Commons Public Domain License. Gear Live graphics, logos, designs, page headers, button icons, videos, articles, blogs, forums, scripts and other service names are the trademarks of Gear Live Inc.