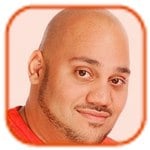 Posted by Andru Edwards Categories: Broadband, Corporate News, Wireless / WiFi,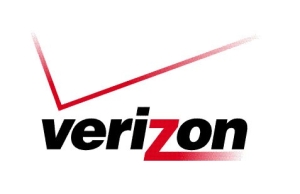 Verizon has indicated that it plans a residential LTE broadband service that could roll out in the fourth quarter, a fixed antenna that would challenge AT&T, Comcast and others for a home broadband connection.
Verizon also reiterated that it plans to concentrate its FiOS investments in areas it already serves.
Verizon executives said that a national rollout of a fixed broadband LTE voice and data package could be based on the "cantenna," a fixed antenna that it has already deployed with DirecTV, according to comments made by Francis J. Shammo, Verizon's chief financial officer, during Verizon's earnings call last Friday.
While Verizon executives did not state that the company was winding down its residential fiber optic (FiOS) service, executives gave several hints that geographic expansion was not in the cards. Verizon already serves 16.27 million premises in its 12-state wireline service territory, representatives said via email, mostly on the East Coast. But Verizon also began indicating in 2010 that it was going to focus its FiOS investments on the markets it already serves, last year.
Click to continue reading Verizon to take on AT&T, Comcast with residential LTE service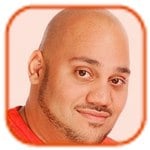 Posted by Andru Edwards Categories: Broadband, Corporate News, Wireless / WiFi,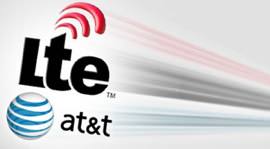 AT&T will light up its 4G LTE network on Sunday, Sept. 18, an exec said Thursday.
John Stephens, the CFO of AT&T, revealed the launch date at the Bank of America Merrill Lynch Media, Entertainment and Communications conference in Bellevue, Washington, according to Fierce Wireless. No locations were announced, but in May, AT&T said it would first hit Atlanta, Chicago, Dallas, Houston, and San Antonio.
In August, another AT&T exec said the company was on track to debut 15 LTE markets and up to 75 million POPs (points of presence) by the end of the year. Next year's rollout pace will depend on regulatory approval of its proposed T-Mobile merger, which is currently in limbo.
AT&T reportedly demoed its LTE network in Plano, Texas, the location of AT&T's Foundry, which delivered speeds of 28.87 Mbits/s down and 10.4 Mbits/s up.
Click to continue reading AT&T launching its 4G LTE network on September 18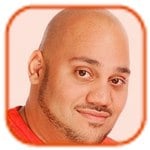 Posted by Andru Edwards Categories: Broadband, Corporate News, Internet,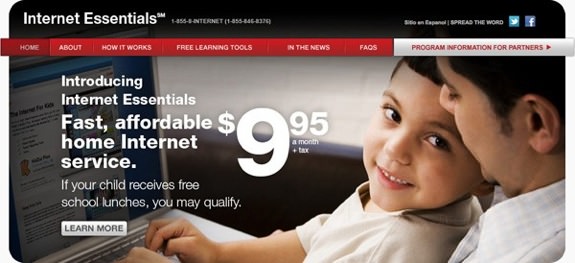 Comcast is tapping into its altruistic side a little bit and deploying a brand-new service tier, one that's designed to bring the Internet to families that would otherwise be unable to pony up $40 to $60 for the company's lowest tiered plan.
Dubbed "Internet Essentials," Comcast's new plan will cost a family only $9.95 per month for a connection that features 1.5 Mbps download and 384 Kbps upload speeds. There's a guarantee of no price increases after-the-fact, as well as no activation fees or equipment rental fees for families signed up for the program. Enrollees will even be able to purchase a netbook computer via the Internet Essentials program for $149.99 (plus tax), and Comcast is offering free online and in-person "Internet training."
To join the program, however, families have to meet four different criteria: They have to be located in an area where Comcast can actually deliver Internet service (obviously), one of their children has to be receiving free school lunches via the National School Lunch Program, families must not have had Comcast Internet service up to 90 days prior to requesting to join the program, and families must not have an overdue Comcast bill or unreturned Comcast equipment.
Click to continue reading Comcast Internet Essentials brings broadband to low-income families for $10 a month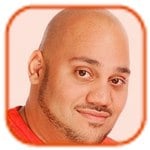 Posted by Andru Edwards Categories: Cell Phones, Corporate News,

T-Mobile on Wednesday announced an unlimited talk, text, and data plan for $79.99 per month, though the carrier will throttle data speeds after a user consumes 2GB, so it's not exactly unlimited.
With the plan, dubbed T-Mobile Even More Unlimited, users get unlimited calling and text messages and up to 2GB of data at normal speeds. If a user exceeds 2GB in a one-month period, however, they will experience "reduced speeds until their new billing cycle starts," T-Mobile said.
T-Mobile will alert users via text message if they are approaching 2GB of data usage. This might not be a major issue for the average user, who uses about 1GB per month, but if you have a particularly data-intensive month, plan on some slow-loading Web sites by the end of your billing cycle.
Click to continue reading T-Mobile announces $79.99 'Unlimited' plan, but it throttles you after 2 GB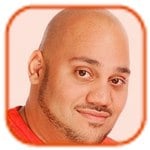 Posted by Andru Edwards Categories: Broadband, Cell Phones, Editorial, Wireless / WiFi,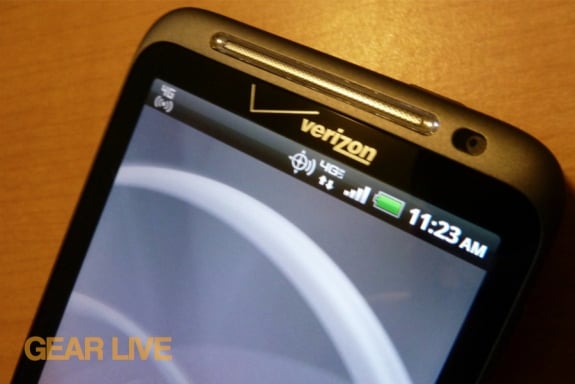 I'm addicted to 4G, and it could happen to you, too.
By now, almost everyone has seen TV commercials advertising 4G phones. Essentially, a 4G mobile hotspot lets you work anywhere as if you were at home or in the office with a fast broadband connection. With sustained average download speeds in excess of five megabits per second, it's likely you won't be able to tell the difference.
Granted, many felt the same way about the first 3G cellular modems released several years ago. But the Web has become much more advanced since then; all that extra AJAX and HTML5 code takes more bandwidth. People are also streaming more music and video these days. As a result, 3G no longer seems like enough.
In addition, the Apple iPhone 4 and Android smartphones running OS 2.2 (commonly known as Froyo) now offer mobile hotspot capability. That means that for an extra monthly fee, you can use your phone as a 4G hotspot for up to five devices—or even eight, in the case of the HTC Thunderbolt. You no longer need to buy a separate cellular modem, which was really just one more thing to carry around, charge all the time, and worry about losing. Mobile hotspot access averages $20 per month across the major U.S. carriers. That's not chump change, but it's a long way from the $50 to $60 per month a separate USB modem normally costs.
Click to continue reading It's official: I'm addicted to 4G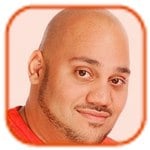 Posted by Andru Edwards Categories: Broadband, Cell Phones, Corporate News, Wireless / WiFi,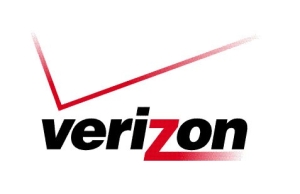 Verizon Wireless on Tuesday announced an additional 59 markets that will have access to its 4G LTE network by year's end, including Tuscon, Sacramento, Indianapolis, Louisville, and Portland.
Verizon launched its LTE network in December with 39 markets, and unveiled 49 more at this year's Consumer Electronics Show, so Tuesday's announcement will bring the total number of cities with LTE access to 147 by the end of the year.
"Aggressively expanding this powerful network beyond major metro areas reflects the reality that the 4G LTE ecosystem is growing quickly," David Small, chief technical officer for Verizon, said in a statement. "Our commitment to reach deep into medium-sized cities and smaller communities by the end of 2011 means the power of 4G LTE can be harnessed and provide advanced services to law enforcement, healthcare workers, educators, and other professionals, as well as to individual consumers, sooner than many thought possible."
Click to continue reading Verizon 4G LTE network to reach 59 more cities by end of 2011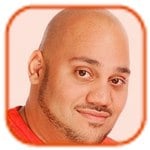 Posted by Andru Edwards Categories: Broadband, Cell Phones, Corporate News, Wireless / WiFi,
T-Mobile announced a new 10GB cellular data plan for heavy modem and tablet users today, but obsessive downloaders will pay a high price of $84.99 per month.
As wireless carriers have sped up their networks, data caps have remained firmly in place. The industry standard is 5GB, after which you're either charged overage or your speed gets choked down for the rest of the month. Fast new networks make it easier to reach that cap; we once proved that in an extreme circumstance, you can download 5GB with Verizon's new LTE network in 32 minutes. Of the major wireless carriers, only Sprint, on its 4G WiMAX network, currently offers a truly unlimited laptop modem plan.
Less than 5 percent of wireless data users exceed 5GB, T-Mobile spokesman David Henderson said - but it's not clear whether that's because they don't actually want more data, or if that's their limit.
Click to continue reading T-Mobile offering 10 GB data plan for $85 a month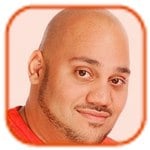 Posted by Andru Edwards Categories: Broadband, Wireless / WiFi,
Wired broadband is nearly 30 percent faster than wireless broadband within the same household, an Internet research company has found.
UK-based research firm Epitiro surveyed 2,761 U.S. broadband consumers between November 2010 and February 2011. Forty-five percent used a wired connection to their broadband routers and 55 percent connected via Wi-Fi. The respondents were asked to embed a speed test application on their computers in order to measure download times.
Wired download speeds were 29.7 percent faster than Wi-Fi connections. The average actual speed was 7.4 Mbps for wired connections, compared to 5.2 Mbps for wireless ones. Furthermore, latency was 10-20 percent higher over Wi-Fi. Packet loss and jitter were also detected.
Why is Wi-Fi so much slower than older wired technology? According to Epitiro, wireless speeds are degraded because most wireless routers, by default, are set to the same channel, which causes "radio congestion." Signal strength is also hindered by physical objects like walls, doors, floors, furniture, even people. Other common radio-based devices, like microwave ovens and baby monitors, also hog your home's wireless spectrum.
With more consumers now using wireless connections than the technically superior wired connections, Epitiro concluded that consumers prioritized "quality of experience" over the "quality of service." Put another way, consumers still prefer the convenience of mobility over the extra minutes of download time saved. Furthermore, Web browsing times were roughly the same between types of connections.
Click to continue reading Wi-Fi reduces broadband speeds by 30 percent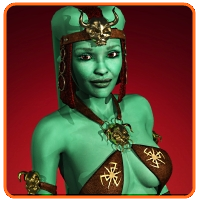 Posted by Patrick Lambert Categories: Broadband, Internet,
UPDATE: Looks like Canada officials aren't gonna let this one slide - good on them! The CRTC "should be under no illusion—the Prime Minister and Minister of Industry will reverse this decision unless the CRTC does it itself," a member of Canada's conservative government told the Toronto Star on Wednesday.
"Frankly, a decision like this is clearly not in the best interest of consumers," the unnamed senior official added. "This is a bread-and-butter issue."In a move that may well be a sign of things to come in the US and elswhere, Canada's CRTC (the equivalent to the FCC) made a very controversial decision recently, which allows incumbent telcos like Bell Canada to enact usage based billing, not only to their own customers, but to those of the local ISPs that resell bandwidth. Since Bell Canada is the major telephone company in Canada, that basically means that this applies to all local DSL providers. As a striking example, TekSavvy, which is a local ISP in Ontario, is forced to bring down the bandwidth cap from 200GB per month to 25GB. It's likely that most Canadians will feel the much increased charges at some point if they wish to use the Internet for large downloads, such as streaming Netflix, downloading games on Steam, buying music on iTunes, or anything that requires a lot of bandwidth.
Since then, there's been a lot of grassroots movements to protest these new rules. The group OpenMedia has a petition which has been signed over 350,000 times so far, as well as a good account of what goes on politically and in the media about the situation. Some point out at the conflict of interest that incumbent telcos are in, like in Bell Canada's case, the fact that they own the CTV television network, and thus compete directly with Netflix. The Prime Minister has heard the complaints and will review the CRTC's decision. This could be a major turning point for the Internet, first across Canada, and potentially elsewhere too.
Read More

| StopTheMeter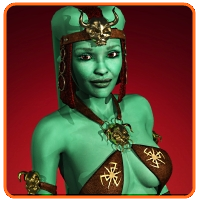 Posted by Patrick Lambert Categories: Broadband, Home Entertainment, Internet,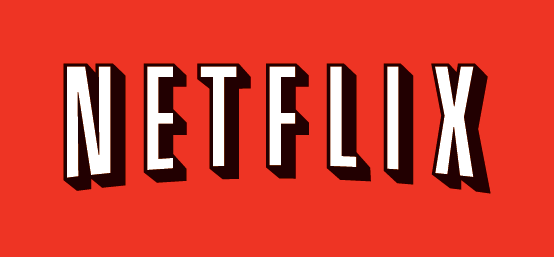 Netflix published a very interesting set of charts showing the performance of various networks in Canada and the US. Taking only HD content, they rate each network based on how much throughput they can achieve, or how much bandwidth they can provide to their customers over the length of a streamed movie. While the Canadian Internet providers are very close to each other, there are major differences for the US. If you're streaming video or high demand data online regularily, Netflix or otherwise, this may give you a good indication on which carrier fares better. Hit the break for a look at the numbers.
Click to continue reading Netflix rates broadband providers in US and Canada by bandwidth performance
© Gear Live Inc. – User-posted content, unless source is quoted, is licensed under a Creative Commons Public Domain License. Gear Live graphics, logos, designs, page headers, button icons, videos, articles, blogs, forums, scripts and other service names are the trademarks of Gear Live Inc.