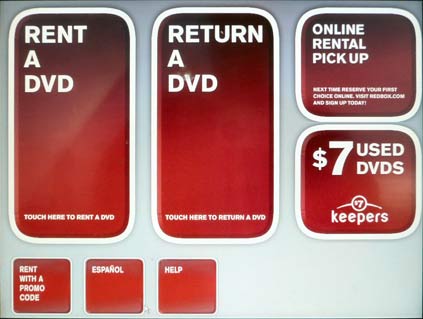 It's Halloween, and with that, Redbox responds to the trick-or-treat question with a 20% price increase at its 34,000 movie rental kiosks that starts today.
So what's the reason for the 20-cent price hike?
Congress. Specifically, Coinstar cites the recent passage of the Durbin Amendment as the reason why it has to jump its rates (in addition to any other increased operating expenses the company's faced). For those uninformed, the Durbin Amendment comes with two major provisions with which consumers have likely come into contact.
The first provision slapped a limit on the interchange fees that banks are allowed to charge – essentially, the money that they make from retailers whenever a consumer uses a debit card to make a purchase. In response, banks have started to scramble to cover the lost revenue, including going so far as to tell customers that they will soon be assessed a fee for using their debit cards to purchase items.
Click to continue reading Trick or Treat! Redbox DVD Rentals now cost $1.20 rather than $1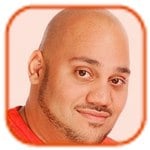 Posted by Andru Edwards Categories: Corporate News, Home Entertainment,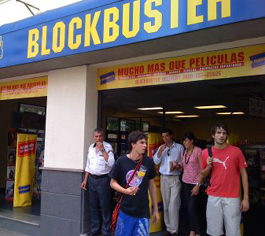 In a somewhat surprising move, DISH Network said Wednesday that the company had been selected as the winning bidder in BlockBuster's bankruptcy auction, and will acquire BlockBuster's assets for about $228 million after various cost adjustments.
The total bid was $320 million, DISH said. The acquisition is expected to be completed during the second quarter, the companies said, if the bankruptcy court approves the deal.
DISH, a satellite provider, didn't say why it wanted to acquire BlockBuster, with 1,700 physical stores and a streaming service on top of it. But DISH has recently made moves to acquire licenses to content, enhancing its video-on-demand services with a deal with EPIX on Tuesday to bring its movies to DISH's online service, DISHOnline. DISH extended remote streaming to the iPad in December.
Adding a chain of stores and BlockBuster's existing relationships with content providers will help facilitate DISH's transformation into more of a provider of on-demand content than simply a "linear" provider of scheduled broadcasts.
Click to continue reading DISH Network to buy BlockBuster for $228 million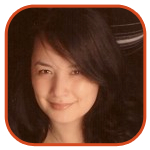 Posted by Veronica Santiago Categories: 20th Century Fox, Disney, Action, Animation, Family, Musicals, Remakes, Romance, Comedy, Upcoming Releases,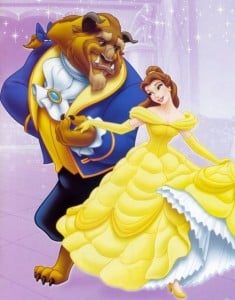 -A sing-along version of Beauty and the Beast will be coming to theaters at the end of the month. The animated film will be available in limited release on September 29 and October 2.
-Speaking of old Disney films, Zhang Ziyi will star in a live-action version of Mulan. The English-language project will be directed by Speed's Jan de Bont and produced by an independent studio.
-Blockbuster has filed for Chapter 11 bankruptcy protection. The video chain – which has nearly approximately $1 billion in debt – will be preparing to close another 800 stores.
-Ed Zwick's Love and Other Drugs, starring Anne Hathaway and Jake Gyllenhaal, has been chosen to open AFI Fest 2010 in November. Black Swan will close the festival.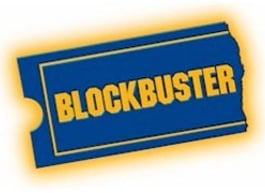 What's the easiest way for a behemoth of a company, like Blockbuster, that seemingly owns its market segment to die? Being unwilling to change with the times. Note, I said unwilling, not unable. With the amount of money that Blockbuster was bringing in during the VHS-to-DVD transition, you'd think that they'd have better planned for the future—especially when Netflix arrived on the scene 13 years ago. Instead, the company was too brash and egotistical to realize that their business model would be in need of a major overhaul, and now they are paying for it. Today Blockbuster filed for bankruptcy. At this point, they don't plan to shut down any stores or anything…but hey, Hollywood Video went bankrupt this past February, and a few months later, they shuttered operations completely. Just looking at what Blockbuster currently offers by way of online on-demand viewing, we wouldn't be surprised (although we'd be saddened) if they were gone within 24 months.
What do you think? Any Blockbuster die-hards still around out there?
Read More

| Ars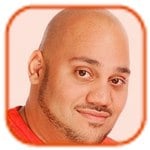 Posted by Andru Edwards Categories: Home Entertainment, Hot Deals, Video Games,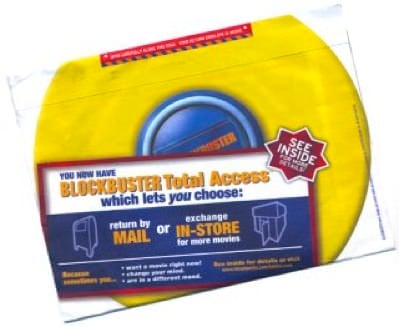 We like today's Deal of the Day because it doesn't really get much better than free. Today you can get a 4-week free trial to Blockbuster Total Access, the company's Netflix competitor. What's cool about this offer is that Blockbuster typically only allows for a 2-week trial, so this one is twice as long. Even better? They are including Blu-ray and video game rentals in the trial as well. So basically you get a free month of DVD, Blu-ray, and video game (Wii, Xbox 360, PS3) rentals by mail, and you get to keep 3 discs out at a time.
Get your free 4-week Blockbuster Total Access trial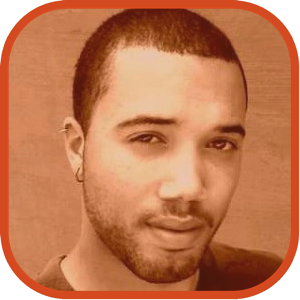 Posted by John Kilhefner Categories: Corporate News, Nintendo, PlayStation 2, PlayStation 3, Xbox 360,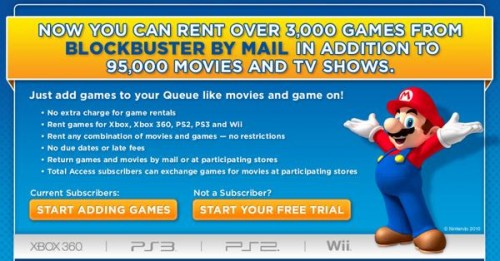 In a last ditch effort to keep up with their online counterpart Netflix, and those oh so convenient Redbox machines found at nearly every grocery store, Blockbuster started slanging their rentals via snail mail. However, with the video game market growing ever larger thanks to blockbusters of their own, such as Halo and Call of Duty, Blockbuster needed another ace in the hole in order to compete.
Enter Blockbuster's new plan to counter the Gamefly epidemic. As of now, you will be able to order not just movies through the mail, but video games as well. This allows Playstation, Xbox 360, and Wii fanboys to get their fix without so much as leaving the couch. With this maneuver Blockbuster hopes to counter lackluster game sales they've been battling with, thanks to more relevant gaming outlets in the form of Gamestop and Gamefly. Of which the former offers an awesome trade-in system, and the latter specializes in mailing games directly to your house.
What do you think of Blockbuster's "new" way to rent video games? Will you make Blockbuster your new priority for video game rentals, or will you stick to your old routine? If you wanna see how it all works, you can get a two-week Blockbuster Online free trial.
Read More

| Blockbuster Online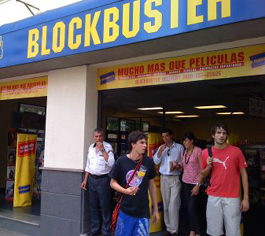 Blockbuster isn't doing so hot these days, as they are in the midst of closing up shop on another 500 retail locations. They realize that they need to figure out ways to make money with their highly outdated model (rather than quickly adopting the Internet to its fullest capacity,) so they are bringing back late fees! That's right, the late fees that Blockbuster did away with five years ago are back, although some would argue that they never went away in the first place, they were just renamed. We digress.
From here on out, you can expect to pay $1 per day in late fees when you rent a disc from your local Blockbuster, with the cap being $10 after 10 days. We bet at that point, they just charge you for the full price of the disc and call it a day. Yeah, this is why we stick with Netflix.
Read More

| Slashfilm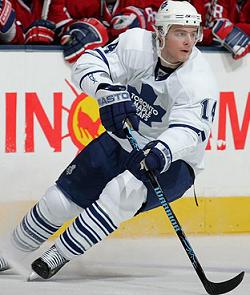 The Calgary Flames were part of the first of two bold trades involving the Toronto Maple Leafs on Sunday. The blockbuster trade saw the Flames give up defensive strongman Dion Phaneuf, as well as right winger Fredrik Sjostrom and prospect Keith Aulie. In exchange, they picked up forwards Niklas Hagman, Matt Stajan, Jamal Mayers, and defenseman Ian White. Calgary's offensive woes have plagued them in January, and the addition of three mid-level forwards, they hope to provide a shot of adrenaline that will carry them through the playoffs.
Click to continue reading Blockbuster breakdown: Calgary Flames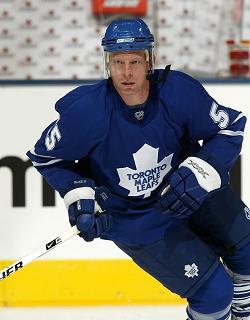 As part of Sunday's blockbuster trades, Ducks GM Bob Murray added a couple of key pieces from Toronto to his struggling team. The Ducks picked up forward Jason Blake and goaltender Vesa Toskala. Blake is the key piece for Anaheim as they'll try to make a late push to grab a playoff spot from one of the other slumping teams in the West. They had to give up former Stanley Cup winner and current backup goaltender J.S. Giguere to get them, which in their eyes was a bargain.
Click to continue reading Blockbuster breakdown: Anaheim Ducks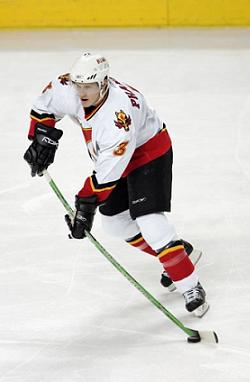 It seems blockbuster trades aren't entirely a thing of the past in the NHL. But it took a blockbuster GM like Toronto's Brian Burke to do it. With two colossal trades on Sunday, Burke added defensemen Dion Phaneuf, winger Fredrik Sjostrom and prospect Keith Aulie from Calgary, giving up forwards Niklas Hagman, Matt Stajan, Jamal Mayers, and defenseman Ian White. The second deal sent forward Jason Blake and goalie Vesa Toskala to the Ducks in return for goaltender J.S. Giguere.
Click to continue reading Blockbuster breakdown: Toronto Maple Leafs
© Gear Live Inc. – User-posted content, unless source is quoted, is licensed under a Creative Commons Public Domain License. Gear Live graphics, logos, designs, page headers, button icons, videos, articles, blogs, forums, scripts and other service names are the trademarks of Gear Live Inc.