On Wednesday, I reported on the approach to the Sun by Comet Lovejoy, the first "sungrazing" comet to be discovered by a ground-based observer in over 40 years. Most comet experts had predicted that the comet, officially known as C/2011 W3 (Lovejoy), would disintegrate on Friday, vaporized by its passage just a fraction of a solar radius from our star. Clearly, the comet had other ideas.
To the delight of astronomers, it survived its close encounter with the Sun, retaining much of its brilliance as seen in images from spaceborne observatories. It's now receding from the Sun and should become visible in the night sky within days for observers at southerly latitudes.
Yesterday, as seen in images from the Solar and Heliospheric Observatory (SOHO), Comet Lovejoy rapidly closed in on the Sun, brightening (as evidenced by the "wings" on either side of the comet's head—an artifact due to "pixel blooming" as the camera's CCD censors became oversaturated by the comet's brilliance, flooding adjacent pixels with brightness) and then fading in its final approach to the Sun.
Click to continue reading Comet Lovejoy lives on, survives sungrazing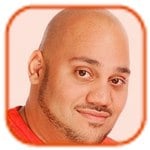 Posted by Andru Edwards Categories: Cameras, Internet, Science,
Soon after Australian amateur astronomer Terry Lovejoy discovered a comet in an automated search program using a telescope equipped with a CCD detector on Nov. 27, it became clear that he had found something special.
Follow-up observations determined that the comet belonged to the Kreutz group of sungrazing comets, so called because members of this comet family—which all travel in similar orbits—pass extremely close to the Sun. The brightest Kreutz comets, such as the great comets of 1066, 1843, 1882, and 1965, have been among the most spectacular comets on record. The Kreutz group is believed to be the remnants of what was once a single, larger comet that has progressively fragmented over the past couple thousand years.
Although Lovejoy's comet—now officially known as C/2011 W3 (Lovejoy)—is not expected to rival the greatest Kreutz comets, it's the first sungrazer to be found by a ground-based observer in over 40 years, and it should put on an impressive show online. It's now visible in the images of several spaceborne observatories that monitor our star—the twin STEREO spacecraft and the Solar and Heliospheric Observatory (SOHO)—and should brighten as it makes what's likely a suicidal run at the Sun.
Click to continue reading Watch a bright comet head for the sun
Astronomers said Monday that NASA's Kepler spacecraft has discovered a far-off planet that orbits its Sun-like star at just the right distance to support life. Kepler-22b is about 2.4 times bigger than Earth and is located 600 light-years away from our planet.
"We're getting closer and closer to discovering the so-called 'Goldilocks planet,'" said Pete Worden, director of NASA's Ames Research Center, according to Space.com, referring to a habitable planet that is "just right" in meeting all the requirements for life.
Kepler-22b is pleasantly warm, with an average surface temperature of 72 degrees Fahrenheit, according to researchers. It orbits its star at the right distance for liquid water to exist.
The Kepler spacecraft has discovered 2,326 potential planets just 16 months into its planet-hunting mission. If those discoveries are confirmed, it brings the total number of planets scientists have discovered outside of our solar system to four times the 700 or so that were known to exist prior to Kepler's mission.
Click to continue reading Kepler-22b: The most Earth-like planet ever found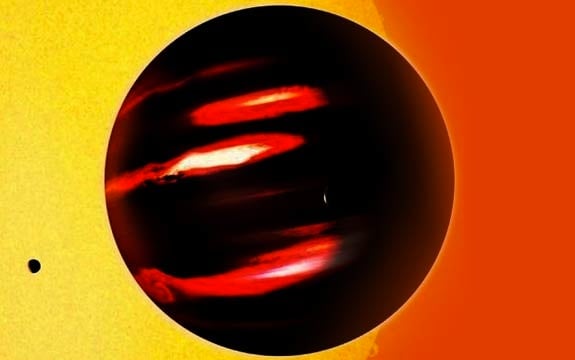 How dark is dark within the solar system? We suppose black holes, by their very nature, are pretty dark. But high on the list of astronomical objects that don't reflect much light is a new contender: TrES-2b, a Jupiter-sized gas giant around 750 light-years from Earth that's now taking top billing as the darkest exoplanet that astronomers have ever discovered.
Brightness readings measured by NASA's Kepler spacecraft suggest that TrES-2b reflects less than 1 percent of the sunlight that hits it–and that's coming from a star a mere three million miles away from the planet itself (GSC 03549-02811). For comparison's sake, Earth is around 93 million miles from the Sun and, we should note, a whole lot cooler. The average temperature of TrES-2b hovers around 1,800 degrees Fahrenheit.
Although the super-heated planet's atmosphere is full of light-absorbing chemicals, there's no indication that their presence is the direct reason why the planet fails to reflect a great deal of light.
Click to continue reading Astronomers find the darkest known planet, TrES-2b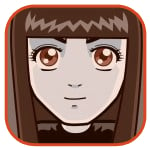 Posted by Sheila Franklin Categories: Science,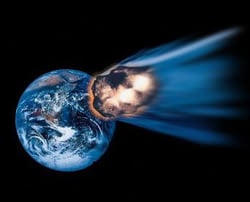 It seems that an asteroid flew by our planet Monday and very few knew about it at the time. It was about 115 feet wide (about the size of a 10 story building) and came within about 45,000 miles, twice the distance of the highest satellites. Astronomers knew that DD45 was coming but figured there was no collision risk and didn't make a big deal about it. We suppose that is so that those of us who watch sci-fi movies wouldn't panic, but experts say that should one that size strike, it would have the impact of 1,000 bombs like the one that hit Hiroshima.
Read More

| MSNBC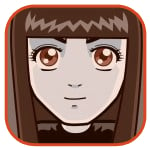 Posted by Sheila Franklin Categories: Design, Household, Science,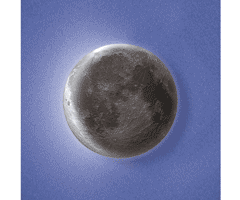 Who needs to go outside on a cold night when we can bring part of the universe inside? Moon in My Room has twelve different phase settings and is authentically detailed. A CD comes with it that provides moon facts and its relationship with the planet. The display is simple to put up in one of three different angles, comes with an infrared remote and shuts off automatically to preserve batteries (not included.) Moon in My Room carries a MSRP of $29.95.
Read More

| Discovery Shopping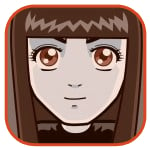 Posted by Sheila Franklin Categories: Science,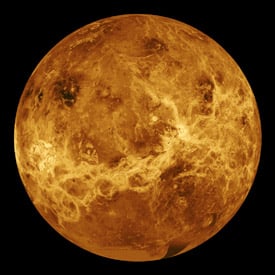 We were looking around to find you a fitting gift for today, and we found something that our readers can share and it doesn't cost a cent. Beginning tonight, Venus, Jupiter and the crescent moon will join together. By Monday, they will be about 2º apart (about a finger's width at arms length.) Check out the southwestern sky at twilight. You won't even need a telescope or binoculars. Miss it and you will have to wait until Nov. 18, 2052 for the next occurrence, although Venus and the moon will pair up again New Year's Eve.
(P.S. Happy Turkey Day!)
Read More

| USA Today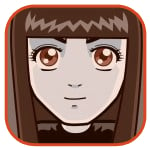 Posted by Sheila Franklin Categories: PC / Laptop, Science, Software, USB,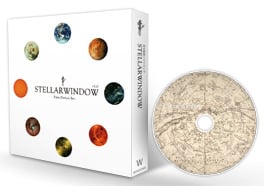 Stargazers will soon have a new device to help them out. StellarWindow works with a USB dongle and has built-in tilt 3-axis accelerator sensor and electric compass. After installation, the dongle finds your location and will point out what you can see. The software has voice recognition if you are looking for a particular planet, constellation, or other astral body. Built by Japanese students who formed Fairy Devices, they are hoping to release StellarWindow this year for ¥26,250 (~$244.00.)
Read More

| Fairy Devices (translated)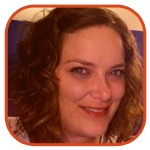 Posted by Jenny Lewis Categories: Household, Misc. Tech, Science,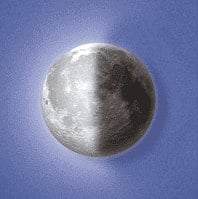 Have a future astronaut at home? Or maybe you just like the, um, "comfort" of a little extra moonlight in the room with you at night? Check out Moon In My Room, a remote controlled nightlight with a detailed lunarscape that displays 12 phases of the moon. The light sensor makes sure that there's always a little moonlight around, and the three hanging angles make sure that your view is perfect. Included with your purchase are lunar phase calendar and an audio CD with a lesson in moon-ology and space. The lamp measures 10" in diameter and requires 4 AA and 2 AAA batteries (we're guessing the AAAs are for the remote).
Read More

| Discovery via

Geekdad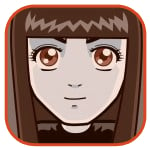 Posted by Sheila Franklin Categories: Home Entertainment, Science,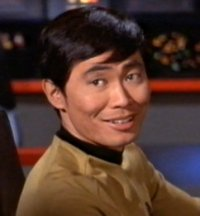 First Captain Kirk is given his own star, and now Star Trek's Mr. Sulu has an asteroid with his name on it, located between Mars and Jupiter. Discovered by two Japanese astronomers in 1994, the 7307 Takei joins the list of other asteroids that have been named after Gene Roddenberry, Nichelle Nichols (Lt. Uhura,) and writers Robert Heinlein and Isaac Asimov. There are about 165,000 asteroids that have been discovered and numbered, 14,000 of which have been named. While star naming is generally done by pay-per-star on the Net, the International Astronomical Union selects and chooses its honorees at no charge. Congrats, George.
Read More

| MSNBC

© Gear Live Inc. – User-posted content, unless source is quoted, is licensed under a Creative Commons Public Domain License. Gear Live graphics, logos, designs, page headers, button icons, videos, articles, blogs, forums, scripts and other service names are the trademarks of Gear Live Inc.