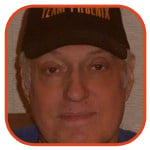 Tweet
Posted by Joel Rosenberg Categories: Reviews, DC Comics, Marvel Comics
Whoever would have thought that slipping on the ice would cause a compound fracture in my right wrist? Going to make posting real fun for six weeks.
I am really liking Haunted Tank. The writing seems very realistic, a little hardcore, but always entertaining. The Mighty A is a reasonably good first issue but I think they could have advanced the story a little better than they did. Still, I hope they keep this out of the DC Universe. So far, the only part in Secret Six that I have really liked is the Get Out of Hell Free Card.

Sentry is just goofy enough to be a lot of fun. They sure put enough regular characters in the story to flesh out the Sentry universe. Agents of Atlas has jumped right into the Dark Reign storyline. They certainly are an eclectic mix of characters and, yet, it seems to work. But if every team had a Venus, they could certainly accomplish a lot more with fewer battles. A corrected Mighty Avengers arrived and the question is whether or not you want to waste the time finding the differences. Not me. Be careful, Marvel Universe is always good for a few chuckles. I Am Legion is I Am Whaaa?

See you when the pain meds kick in again.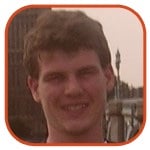 Tweet
Posted by Todd Matthy Categories: Reviews, Marvel Comics
Run to the hills, Marvel has unveiled their "Iron Maiden". Okay that was lame, but I couldn't resist it. Now let's get down to business… reviewing another solid issue of "Invincible Iron Man". Month in and month out, Matt Fraction and Salvador Larroca have been giving us the Iron Man movie on paper. I can't believe I had reservations about this book when it debuted (I mean did we really need another Iron Man book), but I finally caved, bought the first three issues, and have been coming back ever since.
Anyway, this issue Norman Osborn continues his destruction of everything Tony Stark has ever built. But while Tony's friends and employees suffer the Green Goblin's wrath, Tony continues to play it calm, play it cool, and relieve "stress" with Maria Hill as he destroys his armory and goes on the run. And he's not alone. Building off of events in previous issues, Pepper Potts finally takes up the mantle Fraction had been hinting at since the last story arc, the Iron Maiden, and not a moment too soon because Stormin' Norman's stormtroopers are on her tail. (You can thank the Spider-Man movie for that one).
As for Larroca's art, the character's designs are a continuation to the actors from the movie, but are unique enough that they aren't direct traces. Much of this is enhanced by the coloring of Frank D'Armata giving the book an energetic realism.
Overall, if you're not reading this book, get the first trade then catch up by buying the issues you missed. Trust me it's worth it.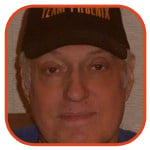 Tweet
Posted by Joel Rosenberg Categories: Reviews, Site Features, DC Comics, Marvel Comics
Well, the comic groundhog has risen from its hole and determined six more weeks of not so exciting comics. Still, we persevere.
The only toys of note are the New Gods. Paraphrasing The Who, here's the New Gods, same as the old Gods. Plus the 4th printing of Amazing Spider-Man 583. Some guy in New York advertised the third printing at $3.99 with an ad in which he said the comic might become a collector's item. So what are my Diamond bills listing that book's worth? See you on E-bay.
Secret Warriors has in it… well, it's a secret, so I can't tell you. Haunted Tank 3 continues a cool and relevant storyline. War of the Kings, Darkhawk, gets us back into space in this highly well-received series. Final Crisis, Legion concludes and I am sure it will continue in the final figuring out of why the Skrulls replaced Grant Morrison and where is the original? So far, none of my customers have enjoyed Final Crisis and I don't think you can blame them. And for the few, the proud, we have the next Buffy. Hopefully, next week we have a huge shipment of Essentials coming in at bargain prices.
Stay tooned.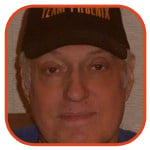 Tweet
Posted by Joel Rosenberg Categories: Reviews, DC Comics, Marvel Comics
Oh, it's not our Final Crisis but the Monitor's Final Crisis? Does that mean we have our own Final Crisis to endure? And, if I read it right (a big IF) did the Monitor's existence fade away? Who exactly has the power to do this? Uotan? He did tell his fellow Monitors to "make your peace," but he was reborn in Metropolis. So is his BFF reborn somewhere else? And if he's reborn why wouldn't the rest of the Monitors regenerate. Maybe they have their own resurrection ship like on Galactica. And how did I miss the ship on the next-to-last page that obviously carried Batman to Australia? Could someone tell me where in the previous story did this ship come from? Darkseid always hated music? Who knew? Do you think the DC Aborigine knows the Marvel guy? And, finally, Superman can wish for one thing and wants a "happy ending"? Wow, the jokes could be endless. Me love Superman long time.
Well, Final Crisis Revelations sure revealed a lot didn't it? So to find out all of Hercules female conquests, we need the "Who's Who of Super Heroines"? Told you last time. Why didn't Herc and Cho invite Athena to join them for pizza? Now I like the FOE covers, but my customers having to keep asking where their favorite books are ? The covers are all black and the white Black Adam obscures the title of the book. People couldn't find Booster Gold because of the Enemy Ace name. Over in the war that time forgot (too easy to say book that people forgot), I pity the fool that picks up the first six-issue compilation and tries to figure out the plot. And what's with the rumor that Smallville has shot two different season ending episodes with one being a series-ender? My DC rep promises to investigate.
In Marvel land they really seem to be killing off half the Ultimate Universe characters. Just like raising almost everything to $3.99 will kill off half their sales. Still, I did like Kitty Pryde telling the reluctant subway passengers to "Take my hand if you want to live." They really concluded the Daredevil storyline neatly huh? Except they didn't. Now we know to not mess with Orono because she really jumped in power level, didn't she? Finally, I loved New Avengers because they are heading for a grand confrontation with no opaque motivations, so far. But, even the President knows Norman Osborne is nuts? Gotta love politics.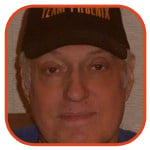 Tweet
Posted by Joel Rosenberg Categories: Editorials, DC Comics, Marvel Comics
Here we are again. The Tuesday Preview has hit three in a row. Couldn't do it without you.
Some interesting books this week. In Batman 685 I am sure we will learn everything we have to know about Bats. Again, I recommend anyone trying to follow this continuity to read Bubba's comment for a clear viewpoint on our caped hero. Justice Society of America 23 should either wrap up the Gog storyline or start another. And the biggies, Final Crisis 7 and Revelations 5 - all will be cleared up. Grant Morrison reveals all. Comic readers head for tall buildings.
On the Marvel side we start with the always great Captain America. My best book of the year soldiers on. One of my new favorites is Hercules. Here is a hero that chases every woman in every story that he appears in, but with a grin on his face. And yet he seems to succeed and, as a spill over, the 7th (or 8th) smartest man in the world seems to be getting something out of his palling around with Herc. New Avengers 19 debuts and should contain the Dark Reign Saga. The only worry is that we are going to have too many Avengers teams, but I am sure we'll never get to 50. Wow, 50 Avengers Initiative teams and 52 DC Universes. Lots of characters huh? And In Ultimate Spider-Man 130 we may continue killing off characters from Ultimatum. Or not.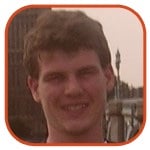 Tweet
Posted by Todd Matthy Categories: Reviews, Marvel Comics

This week's Thunderbolts was a gem. It features an appearance by President Barack Obama, but unlike his appearance in Amazing Spider-Man, he actually does something. Instead of punching out the Chameleon, President Obama actually has to do something, evaluate Norman Osborn. Doc Sampson is out to prove to the President that Norman Osborn is what we all know he is, a blithering psychopath called the Green Goblin. Unfortunately, good ole Normie has a back up plan to deceive our brand new President, and it involves his all new, covert, and off the books version of the Thunderbolts.
But that's not the "great moment in comics history" (as my friend Joel likes to call it). The "great moment in comics history" is the blonde Black Widow's clever transportation method for Ant-Man. Let's just say he's "sandwiched between two pillows". I'll say no more, needless to say it's a great moment in comics history that makes fanboys want to be Ant Man. I'll say no more.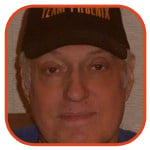 Tweet
Posted by Joel Rosenberg Categories: Editorials, Television, DC Comics, Marvel Comics
We are two episodes into Smallville, so a few comments are in order. Saturn Girl looks a lot better on TV than she did in the Wizard photos. I guess you don't have to be telepathic to figure out what's on the mind of every guy that meets her. Plus there were quite a few inside references. No flights, no tights for one. And why is Clark so uptight about even trying to fly? Tess, or as I prefer to call her MISS TESSMACKER, is talking merger with Ollie. Wink, wink, nudge, nudge. With Lana back are they doing the deed? Saw the photo of Serinda Swan who will be playing Zatanna. Have they grabbed every good looking girl in Vancouver? Clark talking about teaming up more with Ollie and John Jones? How about teaming with guys who actually have super powers? You know, Flash, Cyborg, Aquaman who have already been introduced? And Martians lose their powers under a yellow sun? Since when? Jones is played by Phil Morris, who is the son of original Mission Impossible star, Greg Morris. And Chloe calling John " My favorite Martian"? Where's the antenna?
If you want the best explanation for Batman that I have seen click on the comment Bubba made about my Deaths of Batman posting. It is far better than anything I or my DC rep could come up with.

Whoa… I just got it, Faces of Evil is Foe's. F O E. Took me awhile.
When I went to reorder the second printing variant of Amazing Spider-Man, I was told by Diamond that I already missed the third printing variant, but I could get the 4th printing in early February. How did I miss the third?
Over on Battlestar Galactica we now know the 12th cylon is the XO's slightly dead wife. Of course she would have been resurrected had not the humans and renegade cylons not blown up the resurrection ship. Mind you, he killed her for betraying her people,which, of course, she isn't and neither is he. And why, if you are making human looking cylons, would you make them susceptible to alcohol? No wonder he drinks so much. And where are they getting all this not home brewed liquor anyway? Assuming that there are only the 12 human looking cylons that they have told us about, that makes Starbuck not a cylon. People who remember the original Galactica remember the Lords of the Light who rescued the almost dead Apollo instead of Starbuck and sent him/her/it back in a brand new white viper. Well,they have borrowed quite a few plot devices from the original so why not one more?

Toon in Tuesday for the famous Tuesday Preview.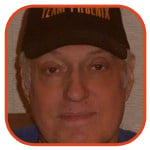 Tweet
Posted by Joel Rosenberg Categories: Editorials, DC Comics, Marvel Comics
Okay, in JLA 28 we have this character named Starbreaker. He devours the energy of planets and sends heralds out first. Now I realize there are a few differences, but haven't we seen a similar character over in Marvel? Galactoid, Galacman, Dark Galac…something like that.
I actually liked Dark Avengers. This is the way to set up a new storyline. Each replacement of an Avenger is recruited based on their powers in a nice orderly way. After trying to slog through Final Crisis this story seems so straightforward that it is a great relief. Starting a storyline at the beginning - a novel concept! And Mighty Avengers, also plunging into a new storyline was pretty much linear too. To have two Avenger books that have easy to read stories in the same month… Christmas is 11 months early.
But Superman 3D is beyond awful and in a universe all its own. I guess I could try to re-read part 1 to have any hope of figuring this out, but life is too short. Who the hell are all these people? And why do so many entities want to destroy everything? Is it the characters or the writers that have deep-seeded psychological problems? The DC Universe needs its own Doc Sampson.
There are so many factions running around trying to kill each other and conquer each other in Guardians of the Galaxy that it could get confusing, but luckily, we have Rocket Racoon to keep everything on the straight and narrow. And Cosmo the dog is just too precious.
Over in Astonishing X-men besides all the regular mutants, we have Triploids (mutants with three-stranded DNA) and mutants from a parallel universe. Gee, weren't we supposed to be down to 198 mutants plus one baby. And speaking of babies, wasn't X-Factor off the weirdness chart?
Emma Frost and Namor? Who knew? I am not sure if this book raised or lowered my mental IQ, but did I ever mention the sex quotient has really gotten more blatant in comics? Still, on a purely prurient basis I loved it. And it actually blends into the entire ILL-illuminati story line. And it has lots of sex in it. Or did I already say that.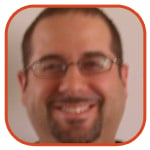 Tweet
Posted by David Torres Categories: Reviews, Marvel Comics
"Dark Avengers" is a new monthly comic book that was released this week by Marvel Comics. "Dark Avengers" is a part of the "Dark Reign" storyline that will be going on in Marvel over the next few months or so. "Dark Reign" deals with the aftermath of the "Secret Invasion" storyline that ended with Norman Osborn and his cabal assuming power behind the scenes in the Marvel Universe.
This first issue is very good, but it's kind of a been there done that already. This idea of the Dark Avengers is just a continuation of what was done at the beginning of the "Thunderbolts" comic back in the 90s. Norman Osborn is in control of the Thunderbolts and at the end of "Secret Invasion," he is now in command of SHIELD - which he has had dismantled. In it's place will be HAMMER and his "new" Avengers.
Osborn's Avengers consist of what appear to be some familiar faces: Ms Marvel, Spider-man, Hawkeye, and Wolverine. These are of course not the actual super heroes joining up with Norman Osborn. In their place instead are various villians taking over the roles - just like the Thunderbolts at the beginning of their series.
Read More

| Marvel Comics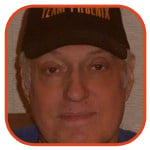 Tweet
Posted by Joel Rosenberg Categories: Editorials, DC Comics, Marvel Comics
Welcome to the Tuesday Preview. We are up to 2 in a row!
Books will be issued on regular Wednesday. Monday was MLK Day but if UPS doesn't take the day off, Diamond ships stuff. On the other hand, If we are supposed to celebrate the day, why do the Knicks play MLK afternoon every year?
Dark Avengers is the big book. Now we are inaugurating a new president on Tuesday so I could make a really cheap joke but I won't. Rumor has it that some Thunderbolts are switching sides so we have Change Baby. Astonishing X-men also drops. The art and writing are usually fine but the storyline is hard to follow so the book is better in trade paperback format. Still, we hope. Spider-man Noir was. I thought, okay and with one main character it is certainly easier to follow than X-men Noir.
Remember that the 2nd printing of Amazing 583 debuts. The is the orange variant cover which is not the highly saught blue variant. Do not over pay for this. Also the Obama trading cards are here. The media reported that a signed Obama card went for $3100 on E-Bay. My distributor thinks this is insane because a Thomas Jefferson cut signature went for only $3000. Needless to say we are going to see a lot more Obama signed items in the future but they ain't making anymore more Thomas Jefferson items. But if you come to my store,buy the cards anyway.
Finally, sad to say, Diamond has cancelled MILF Magnet 1. Now I always say to the comic critics that if they think it is so easy, design a complete new super power. All my customers were anxious to read this book although none of them actually committed to buying it.I guess, however, when we discuss which super power we want, this might beat flying.
© Gear Live Inc. – User-posted content, unless source is quoted, is licensed under a Creative Commons Public Domain License. Gear Live graphics, logos, designs, page headers, button icons, videos, articles, blogs, forums, scripts and other service names are the trademarks of Gear Live Inc.