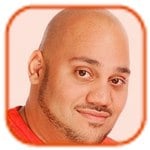 Tweet
Posted by Andru Edwards -
Categories: Household, Science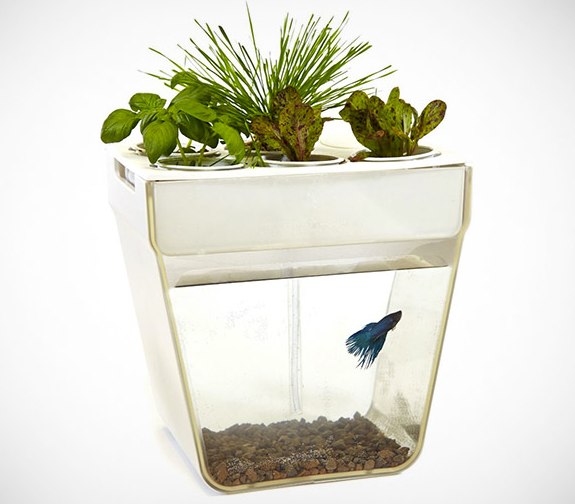 Tiny fish tanks can be boring, but the Aquafarm serves as both a home for your fish and an herb garden that provides you with delicious, fresh plants. Even better, all you need to do is remember to feed the fish to make everything happen. You see, through aquaponics, the plants use the nutrients from the fish poop to nourish themselves and keep on growing strong. In turn, the plants keep the water clean, so you don't have to. You get five planters, and seeds to grow wheat grass, lettuce mix, and basil from Seeds of Change. All this for $59.99 from ThinkGeek.
Read More

| Aquafarm Aquaponics Fish Garden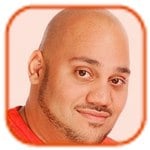 Tweet
Posted by Andru Edwards -
Categories: Apple, Home Entertainment, Music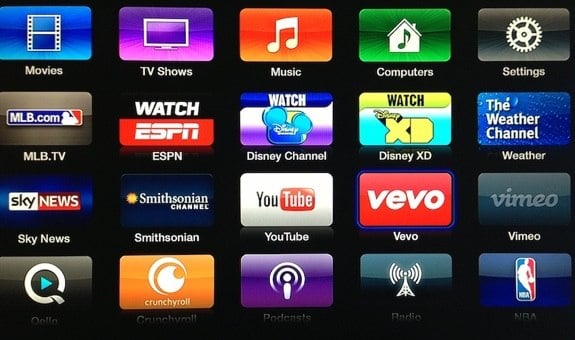 This morning Apple added a few new apps to the Apple TV, bringing VEVO, The Disney Channel, Disney XD, The Weather Channel, and the Smithsonian Channel to the streaming set-top box. As far as VEVO is concerned, the company released a statement that confirms that the entire 75,000 music video library is now available on Apple TV:
Apple TV users are sure to recognize the intuitive and efficient design. VEVO viewers are able to quickly browse videos by featured artists including all of the latest premieres. VEVO includes multiple modes of discovery – you can watch on-demand videos from any genre or simply select any video that piques your interest. If you have something particular in mind, perform a search and we will surface what you're looking for right at your fingertips.
The Weather Channel allows you to see current weather conditions and forecasts, and access to featured content from the channel as well. The Smithsonian Channel lets you stream on-demand content. The two Disney apps require cable authentication to view the live and on-demand content, and is available through supported providers: AT&T U-verse, Charter, Comcast, Cox, Midcontinent Communications, Optimum, and Verizon FiOS. You can pick up the Apple TV for $99 from Apple.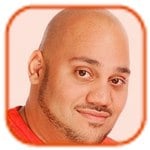 Tweet
Posted by Andru Edwards -
Categories: Adventure, Culture, Nintendo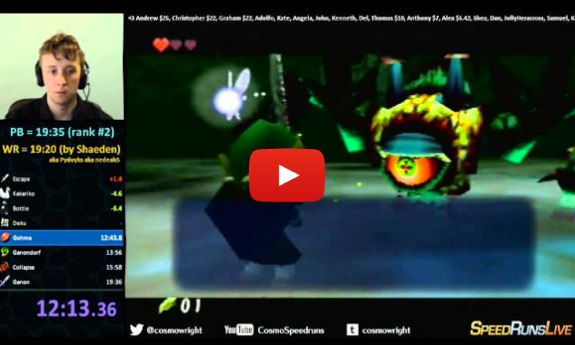 If you wanna see somethingn totally insane, check out this video of Cosmo Wright beating The Legend of Zelda: The Ocarina of Time in under 25 minutes. Wright uses a bunch of glitches found in the game to skip through major portions, but it's impressive nonetheless to see the holes in the game that make such a feat possible in the first place. Check out the full video after the jump.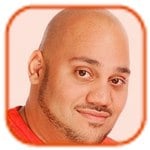 Tweet
Posted by Andru Edwards -
Categories: Apple, Cell Phones, Rumors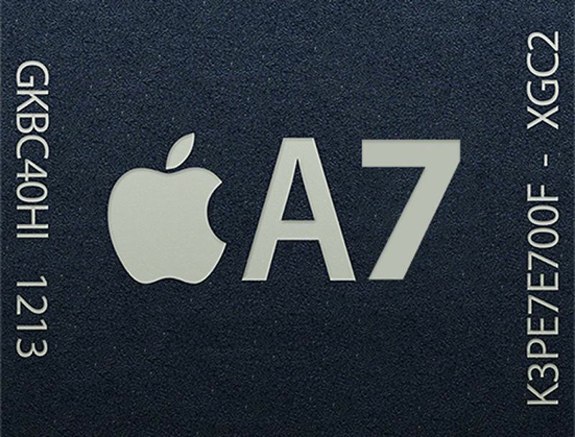 The iPhone 5S is set to be revealed in two weeks, and being an S-type update, this typically means that Apple has spent time optimizing and maximizing under-the-hood performance of the iPhone that preceded it, in this case, the iPhone 5. The rumor mill says that the next iPhone will sport an A7 processor that is 64-bit and 31% faster than the A6 found in the iPhone 5. What would 64-bit processing do for the iPhone? Well, iOS 7 is intense on things like transparency and other graphical elements, and an optimized 64-bit processor could make those as smooth as butter. That's the benefit of Apple making its own mobile processors:
One of the biggest—if not the biggest—advantages Apple has in not being reliant on merchant silicon (they don't buy standard application processors designed by others) is that they can customize the A7/A8 etc to exactly fit their own apps / services frameworks, without making generic design compromises.

To see this best, contrast Qualcomm, whose processors will fit in hundreds or thousands of different Android models to Apple, whose A7 will go in to the iPhone, iPad and possibly the iPod and iTV. Because Qualcomm must support so many potential vendor configurations, they are forced to design by the 80/20 rule. Meanwhile, Apple can strip out absolutely everything it doesn't want on-chip, and add specific things it does, such as DSP or graphics capabilities which iOS is designed to use.
Of course, just because Apple is testing these processors, that doesn't mean that they'll see the light of day in the iPhone 5S. Other rumblings say that the next iPhone will also contain a fingerprint sensor, motion tracking sensor, a camera that supports a 120 FPS slow-motion mode, a gold color option, and possible even a 128GB option as well.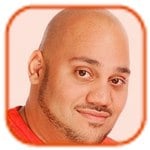 Tweet
Posted by Andru Edwards -
Categories: Design, Microsoft, Video Games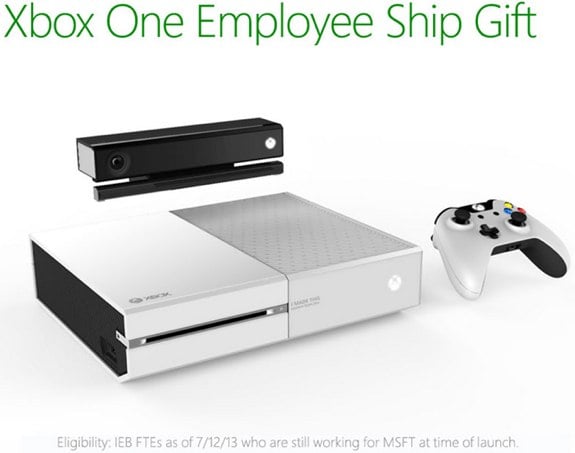 Wanna get your hands on an exclusive white Xbox One console? Well, if you're a full-time Microsoft Xbox One employee as of July 12, 2013, and still working at Microsoft when Xbox One launches, you get one for free! Along with the specially inscribed white console (which reads "I MADE THIS") you get a white controller, and the regular (black) Kinect sensor. Additionally, a year of Xbox Live is thrown in, as well as an exclusive achievement as well, all delivered on launch day. Not a bad perk for helping create the next generation of gaming. In the meantime, we'll let you know if we spot any white Playstation 4 consoles pop up for Sony employees.
The White #XboxOne console will be Exclusive Free for Microsoft employees pic.twitter.com/U2uiU9EBrj

— Bobby Young (@lazer789) August 26, 2013
If you haven't yet locked in your Xbox One console, you can pre-order on Amazon or The Microsoft Store now!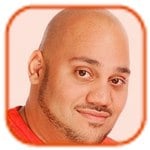 Tweet
Posted by Andru Edwards -
Categories: Apple, Cell Phones, Design, Handhelds, Rumors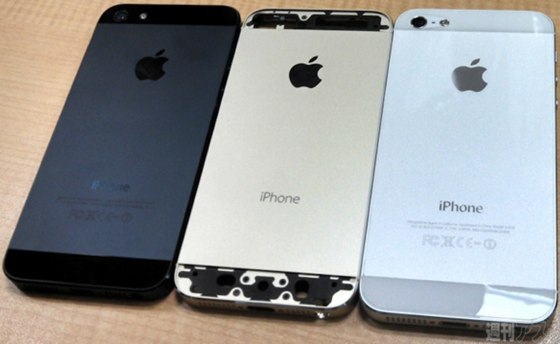 Apple will be releasing the iPhone 5S in black and slate, white and silver, and a new color: white and gold. Pictured above, you can see the coloring of the anodization, being a muted champagne gold color without the white glass plates installed. It's one way to create an external change in the S line of iPhone releases, which is generally all about under-the-hood changes and improvements, while the externals remain the same as the year before. We pretty much know that Apple will be announcing the new iPhone 5S on September 10, with the device launching 10 days later.
What do you think? You interested in the new gold color, or are you sticking with the more traditional variants? Me? I'm going with Anostyle again.
Read More

| Weekly Ascii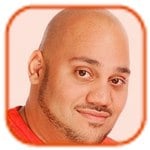 Tweet
Posted by Andru Edwards -
Categories: Action, PlayStation 3, Xbox 360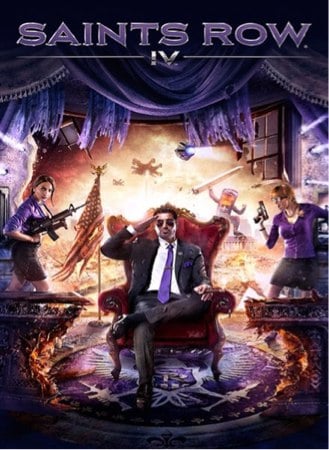 The highly-anticipated Saints Row IV was released today, and if you picked up the game, you may have noticed a quick title update was available. We've got a list of the fixes, changes, and added functionality that the Saints Row IV Day 1 console patch brough to the Xbox 360 and Playstation 3 versions of the game for you, after the jump.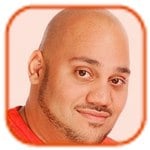 Tweet
Posted by Andru Edwards -
Categories: HDTV, Home Entertainment

TiVo has launched a trio of next-generation Series 5 DVRs in the new TiVo Roamio family. What makes Roamio so much better than Premiere? How about more of everything that people love about TiVo? We're talking more tuners, more space to store your recordings, and even a less expensive service fee. The crowning feature, though, is that the TiVo Roamio boxes have both Wi-Fi and the ability to stream to mobile devices built right in--no need to purchase the TiVo Wi-Fi dongle, or the recently-released TiVo Stream.
It's been almost two years since TiVo released the Premiere Elite line of DVRs, and unlike the previous generation, the improvements in the Roamio line are immediately apparent. TiVo even says that Roamio is, on average, 1.7x faster than the previous TiVos, and that's a welcome change because browsing through the menus was a time-consuming experience at times. We go through all three Roamio DVRs after the break, but if you've been waiting for them and just want to buy now, here are the links:
Click to continue reading TiVo Roamio: Up to 6 tuners, 450 hours storage, remote streaming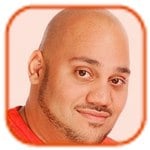 Tweet
Posted by Andru Edwards -
Categories: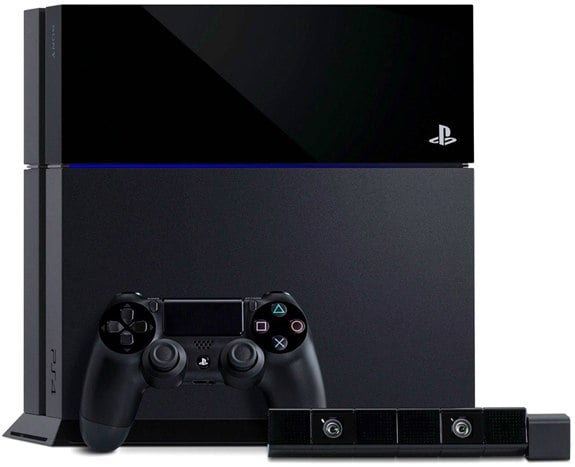 It's official: you'll be able to pick up your Playstation 4 on November 15 in North AMerica (or the 29th if you're in Europe.) The announcement was made this morning during the Sony Gamescom 2013 press conference.
Now that you know when it'll be delivered, go ahead and pre-order your Playstation 4, if you aren't one of the over 1 million folks who've already pre-ordered.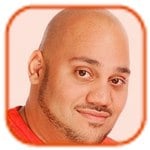 Tweet
Posted by Andru Edwards -
Categories: Corporate News, Hardware, PlayStation 4, Sony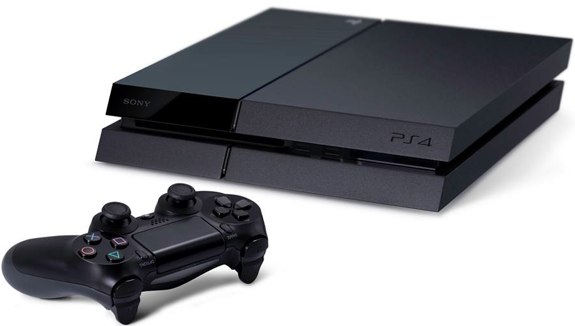 Sony's Gamescom 2013 press conference is kicking off right now, and it's being streamed from Europe for all of us across the world to enjoy. We're expecting full details on the launch of the Playstation 4, along with updates on launch games and services. Check out the live stream, which we've embedded here, after the jump!
© Gear Live Inc. – User-posted content, unless source is quoted, is licensed under a Creative Commons Public Domain License. Gear Live graphics, logos, designs, page headers, button icons, videos, articles, blogs, forums, scripts and other service names are the trademarks of Gear Live Inc.