Posted by John Goulden Categories: Corporate News, Storage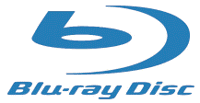 In the neverending quest for bigger and better, TDK is starting their intial R&D process for eight-layer Blu-ray discs with a 200GB capacity. Barely a year ago in May 2005, TDK was showing off prototypes of their 100GB discs which have a total of four layers. Those aren't expected to ship till the middle of next year at the earliest, which leaves the timeline for the 200GB variety up in the air.
The dust hasn't even settled on the single-layer, 25GB BD-R discs of which manufacturers are just starting to ship. Oh, and dual-layer discs that hold 50GB? Nope, they're not available yet either, and aren't expected till much later this year. Innovation certainly is a harsh and demanding mistress.

Read More

| TDK via The Register
Posted by John Goulden Categories: Corporate News, Peripherals, Storage

You can't judge a book by it's cover, and the same applies to external hard drives, but you can quickly discern if it's going to be something you'll want visible on your desk, or hiding in a dark corner somewhere else. Freecom is introducing their new line of external hard drives that come in a sleek aluminum case with minimalist styling. A blue LED glows softly through the front panel, illuminating the drive's capacity, and no noisy fans are present due to the passive cooling nature of using the case as a heat sink. Moving to the inside, the drives are standard fare, spinning at 7,200 RPM with rather small 2MB buffers. The external interface of choice is the commonplace USB 2.0, with no other options currently available (eSATA would have been nice). Looking to offer more value to the drives, Freecom is bundling their Freecom Media Suite which offers 256-encryption to help protect your data, and back-up via a synchronization utility.
Specs are as follows:
• Contents: Freecom Hard Drive, Freecom Personal Media Suite software, USB connection cable, manual on CD, Quick Install Guide
• Weight: 750 grams
• Dimensions: 11.5 x 4 x 20 cm (~ 4.5 x 1.6 x 7.9 inches)
• Speed: 7,200 RPM, Buffer 2 MB
• Warranty: 2-year manufacturer's guarantee and unlimited helpdesk support
List pricing for the drives is set at approximately $108 (80GB), $144 (160GB) and $168 (250GB). All pricing is USD.

Read More

| Freecom via BIOS Magazine
Posted by John Goulden Categories: Accessories, USB, Storage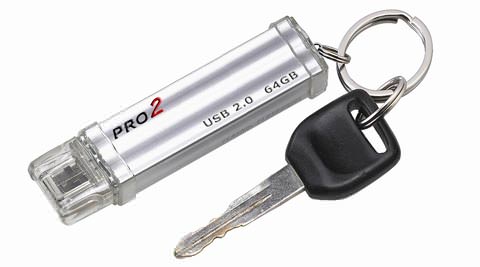 The largest flash drives available to the average consumer is 16GB in capacity and requires you to sell an arm to afford (MSRP $1,499). It seems as though BUSlink may have upped the ante as they have a 64GB USB flash drive clearly pictured on their website. To quote from BUSlink's website - "BUSLink was first to introduce the 8GB and 16GB flash drive to the world, now we're proud to introduce the first 32GB and 64GB flash drive ever." If it is for real, then be prepared to sell off your spare kidney to be able to afford one. Of course, it could also be that someone at BUSlink gets their jollies by watching the collective geek world drool in lust.
On a side note, you'd think they could find a nicer looking car key to attach to such an expensive flash drive.

Read More

| BUSlink via Engadget
Posted by John Goulden Categories: Corporate News, Storage

Over a year ago we reported about InPhase Technologies and their holographic storage technology. At the time, 200GB per square inch was the capacity limit, but technology marches on and today that capacity has been increased over 2.5 times to 515GB per square inch! Originally slated for release in 2006, it appears that InPhase is still on track, and they expect to have product available later this year. The first generation drives won't hold nearly as much as the prototypes, but will have a 300GB capacity with a 20MB per second transfer rate. As product development continues the sizes will naturally increase, with projected sizes of 800GB to 1.6TB. Sort of makes Blu-ray and HD-DVD look like the proverbial poor cousins doesn't it?
Although no pricing estimates have been given, it's sure to be painfully expensive and therefore confined to the corporate market on its initial release.

Read More

| InPhase Technologies via DailyTech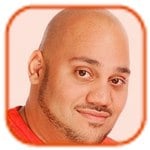 Posted by Andru Edwards Categories: Home Entertainment, Storage

From the too-little-too-late department comes the TiVo TCD649180. All that means is that TiVo, after many years of sporting a stale product line, has finally decided to offer a dual-tuner Series 2 unit. If you just can't wait until later this year to get your dual-tuning TiVo on with the TiVo Series 3, we guess this is the next best thing. Of course, if you don't have a high definition display, then this would be a smart move. Aside from the whole dual-tuner thing, the new Series 2 model features 180-hours of storage space, and ethernet and USB ports for home networking. Oh, and a little more black than we are used to seeing on the Series 2. This one will retail for $349 USD, which makes us even more wary of the price of the Series 3 model.

Read More

| Amazon
Posted by John Goulden Categories: Home Entertainment, Microsoft, PC / Laptop, Storage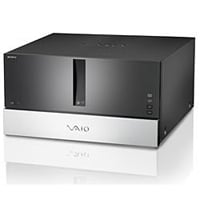 Back in January we reported on the rumor that Sony was going to make its 200-disc media changer available separate from their Digital Living System PC. Rumors do come true now and then, and this happens to be one of those times. Whether the VGP-XL1B2 is a viable alternative to assembling terabytes of hard drive space for your ripped DVDs is arguable, but it's certainly an interesting option. The changer requires Windows Media Center Edition (with the Rollup 2 update), utilizes a firewire interface, can be daisy-chained with 4 other units (max 5 total), and supports the following disc formats:
• DVD R Double Layer/DVD±RW drive
• DVD R DL Write (4x max.)
• DVD-R Write (16x max.)
• DVD-RW Write (6x max.)
• DVD R Write (16x max.)
• DVD RW Write (8x max.)
• CD-R Write (40x max.)
• CD-RW Write (24x max.)
Available directly from Sony for $799.99

Read More

| Sony via Digital Media Thoughts
Posted by John Goulden Categories: Corporate News, PC / Laptop, Storage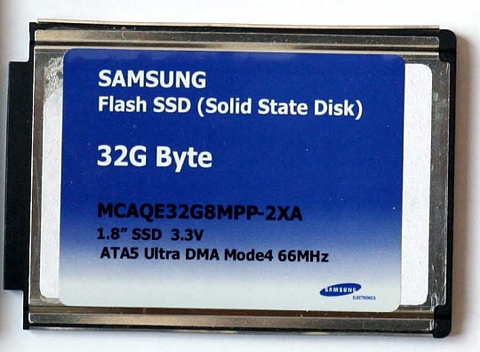 As computers get faster, one item has always been the bottleneck in the quest for ultimate speed - the hard drive. Great strides have been made to bring hard drive speeds up including denser platters, increased rotational speed, and faster interfaces. Yet it still comes down to the inherent limitations of moving parts. Solid State Disks (SSD), which are drives with no moving parts and are composed entirely of memory chips, are the equivalent of storage nirvana.
Samsung is a major player in the memory industry, and their NAND chips are in devices of all kinds. They've now released their new 32GB SSD for the mobile market, with read speeds 3X faster and write speeds 1.5X faster than traditional drives. Weighing only half of a comparably sized hard disk drive and consuming only 5% as much power, the drives will be a boon to laptop users everywhere. There's no word on pricing as of yet, but don't expect them to be inexpensive.

Read More

| Samsung (kr) via Akihabara News
Posted by John Goulden Categories: Corporate News, PC / Laptop, Storage

BenQ has become something of a powerhouse with regards to optical storage devices. Selling products under their own name as well as providing OEM services for other companies, BenQ continues to churn out new models on a regular basis. One of their latest is the BW1000 "Trio" Optical Writer that handles Blu-ray Discs, DVD, and CD formats. One of the few optical drives to have a Serial ATA interface, the BW1000 can read and write all formats of Blu-ray Discs (BD-R and BD-RE at both 25GB and 50GB capacities) at 2x speed (approximately 72Mbps) and features SolidBurn and Write Right technologies. SolidBurn learns and optimizes the writing characteristics of recordable media, while Write Right provides various methods for ensuring an optimally recorded disc such as Seamless Link, jitter calibration and Walking-OPC.
No word yet on availability or pricing, but historically the European market will be the first to get the new device.

Read More

| BenQ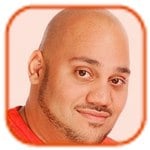 Posted by Andru Edwards Categories: Accessories, USB, Storage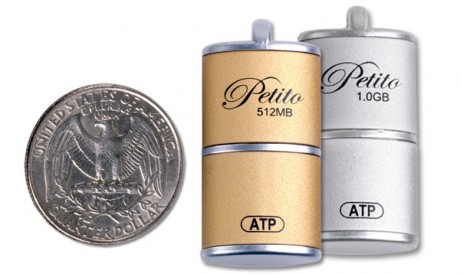 ATP is announcing their new USB 2.0 flash drive, which they are calling '.' The new drive is primarily designed for mobile professionals, but as we all know, these days everyone wants larger storage capacity in a smaller device. This is where Petito shines, featuring 30 MB per second transfer rate and storing up to 1 GB of data. The drive measures in at 1.65"x0.8" and weighs less than 8 grams, making it small enough to
lose
carry on a keychain without it being awkward. Petito is available in gold and silver colors, with dark blue and titanium coming in April. Storage capacity ranges from 256 MB to 1 GB. ATP will exhibit the Petito at CeBIT 2006 in Germany.

Read More

| Petito Product Page

Posted by Frank Bisono Categories: Accessories, USB, Cameras, Cell Phones, Portable Audio / Video, Storage, Video Games
Big news coming out of Sandisk Headquarters today with three new announcements: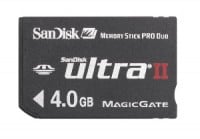 1) SanDisk Announces 4-Gigabyte Memory Stick Pro Duo Cards For Digital Photographers: - This is great news for both pro and pro-am photographers. We can never have enough memory and this little gem is going to provide plenty of room for those RAW images. As far as we can tell this card should also work on the Sony PSP. We are getting ever-so-close to that PSP being really functional with hard drive sized capacities approaching rapidly.
The Ultra II cards are primarily targeted to advanced digital photographers with high-resolution digital cameras that require fast, large-capacity digital film cards to quickly shoot many high resolution images. Each SanDisk Ultra II card features a minimum write speed of 9 megabytes per second (MB/sec.) and a minimum read speed of 10MB/sec. These fast write speeds are designed to take advantage of advanced digital camera features such as rapid fire, continuous-shooting modes or to capture digital video clips.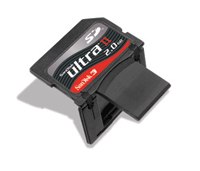 2) SanDisk Doubles Capacity of Innovative USB-Flash Memory Combo Card: Here's one for you mobloggers and camera phone freaks. Now you can get a tasty 2GB SD card for that Treo 650 of yours. This is one killer SD card. With the ability to fold in half and be inserted into any standard USB slot, we give this SD card mad props and high marks on the "gotta have it" scale.
The SanDisk Ultra II SD Plus line features write speeds of 9 megabytes (MB) per second and read speeds of 10MB/sec. The cards are targeted at enthusiast and prosumer-level digital photographers with 5 mega-pixel or higher resolution digital cameras that require significantly faster flash memory film cards. The faster cards allow photographers to shoot images in rapid sequence and minimize the lag time between shots.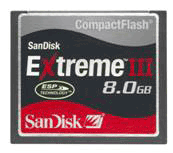 3) SanDisk Doubles Capacity Of Its SanDisk Extreme III Cards: Its Fastest Digital Film Cards For Professional Photographers - Rounding out the triple whammy is the killer announcement of them all. Doubling the previous 4GB capacity, Sandisk has introduced one wicked fast 8GB CF card that will be making it's way into every professional photographers gear bag that I know. This one is a killer folks.
SanDisk Extreme III CompactFlash and SD cards have minimum write and read speeds of 20 megabytes per second (MB/sec.) Memory Stick PRO Duo cards have minimum write and read speeds of 18 MB/sec. 2 The SanDisk Extreme III cards, which range in capacity between 1- and 8GB are among the world's fastest working cards in many of today's leading digital single lens reflex (SLR) cameras.
Not a bad day for Sandisk if we do say so ourselves. Now off we go to find that fourth job so we can pay for all this new memory our digital habbits are requiring these days.

Read More

| SanDisk Press Room
© Gear Live Inc. – User-posted content, unless source is quoted, is licensed under a Creative Commons Public Domain License. Gear Live graphics, logos, designs, page headers, button icons, videos, articles, blogs, forums, scripts and other service names are the trademarks of Gear Live Inc.