Find Our Latest Video Reviews on YouTube!
If you want to stay on top of all of our video reviews of the latest tech, be sure to check out and subscribe to the Gear Live YouTube channel, hosted by Andru Edwards! It's free!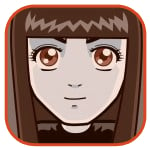 Posted by Sheila Franklin Categories: Editorial, Home Entertainment, Internet, Misc. Tech,
As television news becomes less reliable and leans more towards the fluff of Katie Couric-style reporting, it won't be long before we all will opt for sites such as RocketBoom. The New York daily vlog is the brainchild of Andrew Barron and Amanda Congdon, its original host. She was replaced in June of last year by MTV Europe VJ Joanne Colan. The site often registers as much as 250,000 downloads per day.
RocketBoom generally features stories on robotics, digital gadgets, and sometimes includes animation while making a gentle stab at traditional media. Our props to those who can successfully turn podcasts into a viable source of international news. We have included this program concerning their hilarious analysis of the upcoming Presidential race, in case you missed its original January airing.
Read More

| RocketBoom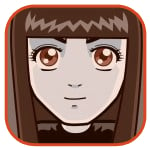 Posted by Sheila Franklin Categories: Corporate News, Editorial, Household,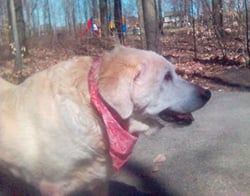 No clever gadget here, folks, but having recently lost our own dog to liver malfunction, it makes us question why such supposedly reliable and technologically up-to-date companies as Iams and Science Diet may be responsible for the lives of too many pets worldwide. These products are often recommended by vets, and if you can't rely on them, what can you do?
Our suggestion is, first of all, to halt the consuming of either wet or dry recalled products in question, which now includes Del Monte (manufacturers of Gravy Train and jerky treats,) Purina's Alpo, and Hill. Switch your pet's diet to something organic and made locally or make your own kibble. Finally, if you even suspect your best friend is exhibiting symptoms of liver damage, call your local veterinary facility to see if she/he should be tested.
Read More

| MSN Health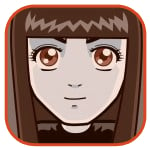 Posted by Sheila Franklin Categories: Editorial, Internet,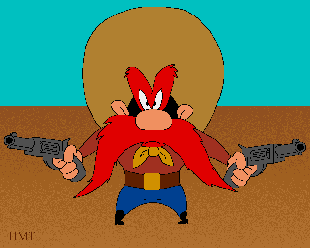 I know i have complained a bit about Yahoo in the past and today I noticed their latest trick. This is what I found at the bottom of the inside of an e-mail:
"Don't pick lemons.
See all the new 2007 cars at Yahoo! Autos.
http://autos.yahoo.com/new_cars.html"
It's not enough that I have to put up with garish banners, gratuitous credit reports and complimentary Cingular Phones that aren't really free, and constant reminders that I can upgrade to Email Plus for $19.99 a year or a personal address for $35.00 a year. Now they want me to select my next car through them. Hey Yahoo, please lighten up. At the rate you are spamming me, I will have to put up my SpamGuard Plus to block you or abandon my puny 1GB memory in search of a kinder e-mail.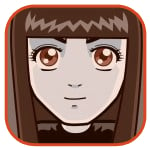 Posted by Sheila Franklin Categories: Editorial, Home Entertainment, Movies, Science,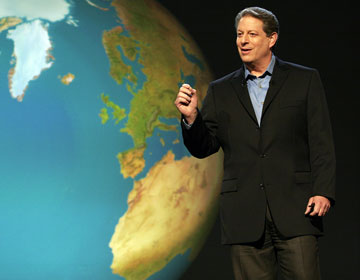 Okay, so Al Gore didn't personally win. But "AIT"'s (as the crew refers to it) director Davis Guggenheim brought the man who proclaims "he used to be the next president of the U.S." up on the stage with him because he is truly the man behind the movie. Gore has always been interested in the subject of global warming and during his vice-presidential years used his term to draw attention to that and other environmental issues. This leads us to the political question: In the race against Queen Hillary and Prince Obama, can "The Goracle" become our next
King
President? We hope he will just continue to aid our planet.
Read More

| Climate Crisis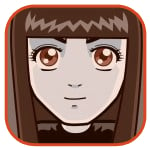 Posted by Sheila Franklin Categories: Editorial, Internet,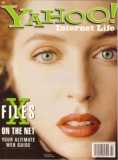 What the heck is wrong with Yahoo? Seriously. A few weeks ago my handy TV guide became unusable. Do a Yahoo search and you get references to their pages or silly questions with even sillier answers. Today my Yahoo e-mail has not only metamorphasized into something I don't recognize, it refuses to post pictures that have been sent to me. There is also a delay in bringing it up. I have long enjoyed the benefits of Yahoo's e-mail, since it affords me a larger storage area and isolates most of the spam I get on it, but I really think that they have finally bitten off more than they can figuratively chew. With so much information and choices online, it may be time to find a kinder company that doesn't want to rule the entire Internet world.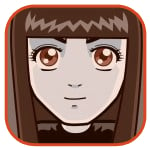 Posted by Sheila Franklin Categories: Editorial, Internet, Videos,
Every day the web becomes a more powerful social network. Iraqi assassinations were posted on the Internet in their entirety. Viral videos helped to cause the demise of former senator George Allen and comedian Michael Richards. It also was the source of coming out parties for both Hillary Clinton and Barak Obama. Just as TV was the turning point in the race for President during the debates between John Kennedy and Richard Nixon in 1960, we consider the possibilities that those of you interested in the politics of our U. of S. will be turning more to the likes of YouTube than the boob tube for next year's big race. After viewing last night's "The Agenda" on tvo.org with Steve Paikin, we see that we aren't the only ones.
Read More

| The Agenda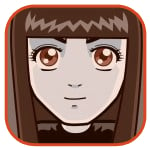 Posted by Sheila Franklin Categories: Editorial, Internet,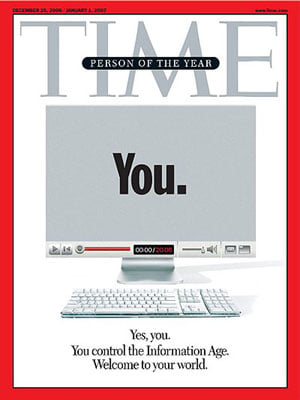 Time Magazine's next Person of the Year Issue, due out December 25, refers to "the many wresting power from the few and helping one another for nothing and how that will not only change the world, but also change the way the world changes."
The article states that all who submit data on YouTube or MySpace or just blog are indulging in techno-advances that alter our world as we know it. We agree. We no longer have to turn on the stereo or TV, fight the post office, pick up a newspaper, shop at crowded malls, or even go to the bank. We make stupid human videos and seek out others online internationally for companionship.
Congratulations to all of us who share the spotlight with the likes of Einstein, Bono and most of the world's leaders. See that you do them proud.
Read More

| Time

Posted by Chris Cardinal Categories: Editorial, Features, Hot Deals, Misc. Tech,
If you've been following along with our Holiday Gift Guide 2006, you're probably looking to pick up something unique and fun for someone you love or merely tolerate. Fantastic. But if you're not looking to spend quite $100+ on them, because, perhaps they haven't earned that much friend equity and hey, you've got a Wii to buy yourself, well, that's just fine. The interweb is plush with amazing niche shops, terrific web stores that have all sorts of amazing and fun gadgets, toys and fun things for your desk. And with just two weeks left, it's best to get cracking right now.
Our five favorite places to shop for cool people for under $30? Let's see:
1) Wishingfish.com: With great desk toppers like Swiss Aromatherapy Pens and animal-shaped rubber bands, this diverse site has all sorts of goodies ripe for the taking. Pick them up a Smores Maker and they'll be roasting marshmallows inside at what's sure to be a very awkward, but soon tasty staff meeting in no time!
Click to continue reading Five Great Online Stores For Finding Gifts For Geeks
Posted by Rob Stevens Categories: Corporate News, Editorial, Features, Video Games,
Playfeed is reporting that Sony has managed to win a major battle in the war against grey market imports, basically by suing the company into the ground. The company in question is Lik-Sang, one of the largest import companies on the internet, and one that I've personally used in the past for games I knew would not be released stateside.
Never mind the fact that Lik-Sang already had a British judge rule against them for selling the PSP without Sony's permission, and never mind the fact that Sony made the PSP region-free and is now trying to put that genie back in the bottle. Hell, let's even ignore the fact that Sony's own upper-tier executives in Europe purchased PSP's from Lik-Sang because they couldn't get them from their own company.
Sony could have filed a single lawsuit and have seen this reach a decision, which is exactly what happened. Sony stooped to new lows by filing the same lawsuit in every single EU country, basically drowning Lik-Sang in paperwork and lawyers fees. Sony wins because Lik-Sang can't afford to defend themselves. The end result is that Sony didn't just say, "Hey, stop selling our stuff, if you don't mind." They proceeded to nothing less than thuggery by beating the company while they were down.
Click to continue reading Editorial: Sony Bullies Lik-Sang Right Out Of Business
Posted by Rob Stevens Categories: Editorial, Features, Video Games,
The Sony PlayStation 2 had a lot of things going for it when it launched in October of 2000. It would launch more than a year before Nintendo's GameCube console, a head start that proved to extend the lifespan of the console far longer than the usual five years. Normally, launching a game console outside of that five-year cycle spelled disaster (just ask Sega), Sony managed to make it work, but it wasn't by virtue of their games. The launch lineup for the PS2 was laughable, and would not improve for the majority of that first year. No, the PS2 sold for one reason and one reason only: including DVD movie playback cheaper than a dedicated DVD player.
At the time of the PS2 launch, a home DVD player retailed for about $399. Sony was selling the PS2 for $299, taking a significant loss on the hardware and expecting to make it up on software sales (often described as the standard game industry model, despite Nintendo not following that model themselves). For the first year, Sony was taking an absolute bath on the PS2 hardware, since the initial software selection was pitiful, yet the installed user base for the machine would pay dividends in the years to come, allowing Sony to secure many exclusives.
Click to continue reading Why PS2 Succeeded, and Why PS3 Will Fail
© Gear Live Inc. – User-posted content, unless source is quoted, is licensed under a Creative Commons Public Domain License. Gear Live graphics, logos, designs, page headers, button icons, videos, articles, blogs, forums, scripts and other service names are the trademarks of Gear Live Inc.