Find Our Latest Video Reviews on YouTube!
If you want to stay on top of all of our video reviews of the latest tech, be sure to check out and subscribe to the Gear Live YouTube channel, hosted by Andru Edwards! It's free!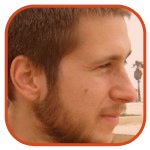 Posted by Brandon Gribin Categories: Culture,
Slashdot Games has put up The Carnival of Games for February - "a roving blog event that collects together some blog entries on gaming written during the previous month." The Carnival looks really interesting and thorough - it covers everything from the future of Machinima to the gap between casual and hardcore WoW players. If you're interested in reading a variety of well written video game analyses, then I suggest you take a look at the article.
Personally, I'm interested in a The Game Chair entry - as it "laments the mainstream understanding of games on an airline flight. Does [the writer] play his PSP near a young person with 'killer games' in the media?"
I know I've faced the situation, as I not only fly frequently but also have younger siblings who maybe shouldn't become immersed in games like Grand Theft Auto.

Read More

| Slashdot Games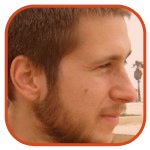 Posted by Brandon Gribin Categories: Culture, Nintendo, Retro,
Feeling the urge to immerse yourself in more Nintendo nostalgia? The linked original 1984 Nintendo Entertainment System commercial may just do the trick. The commercial features R.O.B., the Zapper (Nintendo's gun), and Duck Hunt. While I owned an NES, I never got my hands on a R.O.B. so I was a little surprised when I saw it in the commercial - it honestly was a smaller than I pictured it. I was also amazed to see how many bonuses the machine came with - two controllers, a Zapper, Duck Hunt, R.O.B., and more. All of a sudden, the Xbox 360 Premium and Sony PSP Value Pack don't seem to pack that much value.

Read More

| techeblog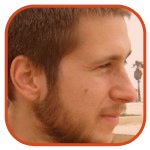 Posted by Brandon Gribin Categories: Culture,
See that box art to the right? What on earth were the guys behind it thinking? Of cours,e I have no idea what the game's called since I can't read Japanese, but what are we supposed to infer from the image? One guy with his arm around another, pointing either up to the sky or to the PlayStation logo. Huh?
If you'd like to see more box art, check out Rules of the Bone, and feel free to comment below if there's any art you think should be included on the linked page.

Read More

| Rules of the Bone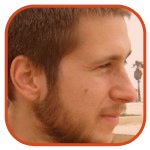 Posted by Brandon Gribin Categories: Culture, Nintendo, Retro,
How's this for nostalgic? 8-bit character key chain with controllers that make noises attached.
NCSX says:
The next time you're at a Miyamoto signing, bring one of the Dot Graphics Sound Keychains and press it continuously while you're queuing up to make a complete nuisance of yourself. Once you've reached the head of the line, press it once more as if signaling victory and have Miyamoto sign the back of the joypad to increase its value ten-fold. Or something like that.

Each keychain features an old school character motif and a Famicom controller attached to a ring. Press the "A" button on the controller and a jingle will sound off. Just one jingle. You'd think with the technology available to manufacturers nowadays, a few more jingles wouldn't exactly kill their bottom line. Click on the links below to listen to each sound (WAV file).
These puppies retail for $13.50 each - not bad at all. I'd probably buy one or two if I wasn't spending so much money on the retro Xbox Live Arcade games.

Read More

| NCSX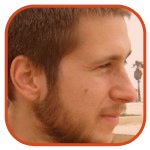 Posted by Brandon Gribin Categories: Culture, Mods/Hacks, PlayStation 2,
Brian Crecente has put up an entertaining feature on how to "rock two games at once." That is, how to play Guitar Hero and Karaoke Revolution simultaneously. Brian figured that since both games feature the hit "I Love Rock and Roll", he'd be able to play them together. What's linked is a lengthy description of how Brian went about his endeavor as well as a video of the concept in action. Unfortunately, as he says, the songs don't sync perfectly between the games but it sounds like it's close enough.
We applaud Crecente for trying this out. While it looks like it takes some time to set up - as well as a good amount of equipment - we'd personally really like to play both games at once too.

Read More

| Kotaku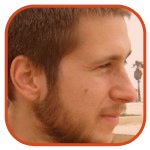 Posted by Brandon Gribin Categories: Culture, E3,
Kotaku is reporting of an anonymous individual planning on selling E3 tickets on eBay. Supposedly, he's planning on starting the bidding at $100 for two tickets.
When there's profit to be made, someone will make it - surely you remember back a month or two ago when Xbox 360s were going to insanely high prices shortly after launch.
At any rate, if you're interested in bidding on those passes, here's a word of advice: be careful. Some of the E3 passes require photo ID and industrial credentials at the door upon obtaining a badge. You'd be a lot safer bidding on an actual badge rather than a simple pass.

Read More

| Kotaku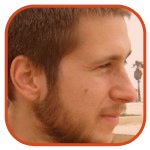 Posted by Brandon Gribin Categories: Culture,
Gamespot reports that gubernatorial candidate Star Locke has proposed the creation of a 50 percent tax on games the governments calls violent. The candidate has also proposed a $10,00 tax per-abortion and also a 50 percent tax on sodas. According to Gamespot, Locke has made these taxation proposals to be able to eliminate property taxes.
While I won't write deeply on the abortion and soda taxes (although I think they're absurd), I will write a little on the violent game tax. Personally, the proposed tax is absolutely ridiculous. Yes, I can see how Locke could consider it punishment for making and purchasing violent games but the whole idea is a joke. Violent video games aren't that bad and this sort of tax is completely unneeded. I have a feeling that this guy has just announced these tax proposals to gain attention. Yes, he's getting attention, but that doesn't translate to a win come election time.

Read More

| Gamespot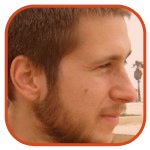 Posted by Brandon Gribin Categories: Culture, Internet,
Game Politics reports that the new Penny Arcade book, Attack of the Bacon Robots, has been selling extremely well on Amazon. The book is the first collection (of more to come) and features "strips, sketches, and creator commentary." If you're a fan of Penny Arcade, the book is probably worth checking out - in fact, out of all the web comics out there, Penny Arcade is our favorite.

Read More

| Game Politics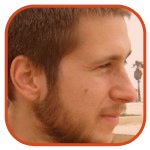 Posted by Brandon Gribin Categories: Culture, Retro,
Keith Schofield has put up a very entertaining and humorous music video documenting the E.T. video game. E.T. was made for the Atari around the time the movie was made, but the game was rushed to market. It was so bad that no one wanted it, so Atari ended up burying copies of it in the desert. Just go watch the video already.

Read More

| ET Music Video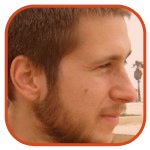 Posted by Brandon Gribin Categories: Culture,
The Entertainment Software Association has suddenly decided to ban companies from having booth babes at E3. Apparently, the organization doesn't want to run into any "moral issues" with angry parents and aggressive media personnel. Having been to E3 several times, I honestly have a difficult time picturing the Expo without the scantily clad women. No, I'm not a horny teenager, but booth babes have simply become affixed with the experience of the show.
E3 '06 won't have booth babes. I suspect that the ESA would rather be safe than sorry - especially as our industry continues to grow. With so many people looking to, and monitoring, our industry, especially after the Hot Coffee ordeal, this doesn't announcement might be a little disappointing but isn't that big of a shocker.

Read More

| Gear Live
© Gear Live Inc. – User-posted content, unless source is quoted, is licensed under a Creative Commons Public Domain License. Gear Live graphics, logos, designs, page headers, button icons, videos, articles, blogs, forums, scripts and other service names are the trademarks of Gear Live Inc.