Find Our Latest Video Reviews on YouTube!
If you want to stay on top of all of our video reviews of the latest tech, be sure to check out and subscribe to the Gear Live YouTube channel, hosted by Andru Edwards! It's free!
Monday April 9, 2012 3:48 pm
New iPad (3rd generation) review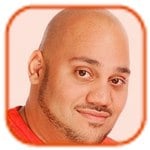 Tweet
Posted by Andru Edwards -
Categories: Apple, Features, Handhelds, Product Reviews, Videos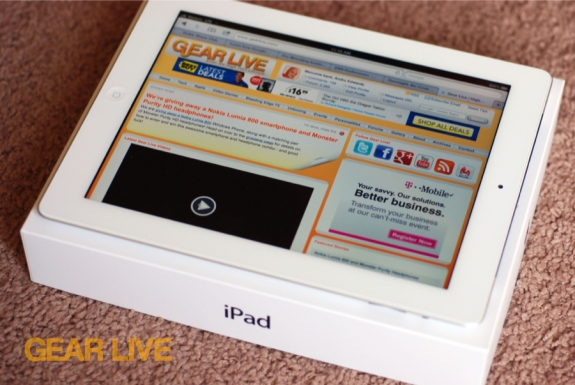 The new iPad. When the third-generation Apple slate was announced, it gained a few new features, but lost a number. Hey, you can't blame Apple for simplifying things, right? Really, though, the new iPad is anything but a simple machine.
When Apple announced the new iPad, the company focused on a few key features that set the third-generation model apart from the iPad 2. The iPad product line is such a runaway success, that we felt it would be more appropriate to focus our review on the things that've changed or been added. After all, the iPad 2 is still a capable tablet, and Apple's still selling it, now at a discounted $399 for the 16 GB model, while the new iPad starts at $499 (although you can get it for less on Amazon.) So let's focus on what the new iPad (3rd generation) brings to the table, and if it's worth your attention. We're talking about things like the Retina display, 4G LTE, A5X SoC processor with quad-core graphics, and dictation. Is that stuff enough to warrant your attention? Let us take you through our iPad (3rd generation) review, and get these questions answered, shall we?
Hardware
To kick this off, let's talk about the hardware. It you've seen an iPad 2, you've pretty much seen the iPad 3. Seriously, they look identical to the naked eye. That said, the new iPad is just a hair thinner than the iPad 2 (0.37 inches for the new model, 0.34 inches for the previous generation,) and is also slightly heavier (1.46 pounds for the new iPad, 1.24 pounds for iPad 2.) We think that kind of stuff is hard to notice, and if the display is off and you're holding either one, it's all negligible.
The iPad is a beautiful device, and has been from the start, stemming from the original. None of that changes with the 2012 model.
Display
Let's jump right in here and start with the main new feature of the 2012 iPad--the Retina display. If you haven't seen it yourself, personally, then you simply don't know what you're missing. That isn't a crack on you by any means, but the issue lies in the fact that the Retina display on the iPad is higher resolution than any other display that you own. That includes your mobile phone, tablet, computer monitor, and HDTV. This being the case, any videos you watch of the new iPad that attempt to show off its display can't do it justice, because none of them can match the resolution. It's kind of like using a standard-def camcorder to shoot video of an HDTV playing a Blu-ray movie. When you watch it back, you aren't gonna be watching any high-def goodness.
The Retina display features a resolution of 2048 x 1536. That is four times the pixels of the previous two generations of iPad, and when we said that was more resolution than even your HDTV, this 9.7-inch tablet has 1 million more pixels than a 1080p television. A million! This all means that, when using the iPad, you aren't going to see any individual pixels. It's simply a joy to use. Text is crisp and sharp, with no jaggies. Images are pristine, with accurate colors thanks to the increased contrast and gamut of the display.
This is, without a doubt, the best portable display we've ever seen, and the best display out there on any affordable gadget.
Gallery:
Camera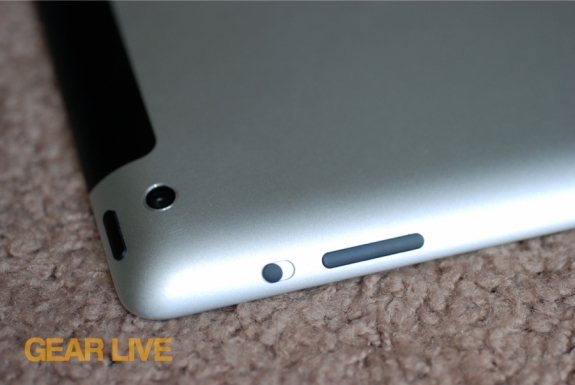 Apple's now calling the camera on the iPad and iPhone an iSight camera, a name the company used in the past for its webcams. On front you've got the same VGA camera found on the iPad 2, which is fairly useless for anything other than FaceTime. Around back, you've got an upgraded 5 megapixel camera. It's pretty much the same module found in the iPhone 4. The thing is, while is takes great pictures, it's also pretty useless. Why? Well, because the iPad is fairly awkward to hold as a camera. It's nice to have when you need the camera for an app or something, but we think you'll end up spending very little time with either camera (again, unless you're a FaceTime user.)
4G LTE
If you didn't think the Retina display was enough of a game-changer (and believe us, it is,) there's also 4G LTE. The new iPad can be purchased in a Wi-Fi-only configuration, or you can select from one of the two LTE models. One works with Verizon Wireless, and the other with AT&T. We got ourselves the Verizon model, mostly because you can put any SIM in there and it'll work (on other GSM networks, but you'll be on 3G.) Also, AT&T's 4G LTE network in the US is pretty slim at the moment, while Verizon has been building its LTE network since 2010. The speeds are tremendous, as you'll see in the video. The other nice thing about the Verizon model is that tethering is included, free of charge, with your LTE plan. AT&T doesn't allow tethering at all at the moment. So while you are out and about on 4G LTE with your Verizon iPad, you can share that super-fast connection with your other devices, be it a laptop, mobile phone, etc.
Battery
With all the new hotness going on inside the new iPad, Apple has managed to make sure that battery life didn't suffer as a result. The new iPad lives up to the promises that Apple made, so you can expect about 10 hours of battery life on Wi-Fi, and 9 hours when connected to LTE. The battery is twice as dense as the previous model, since the display and LTE undoubtedly require plenty more power, but in the end, it all rounds out.
A5X Processor with Quad-Core Graphics
The A5X processor has handled everythign we've thrown at it like a champ. Sure, it's not an A6 next-gen processor like some hoped for, but really, that doesn't matter. The only processor the iPad needs is one that handles the tasks expected of it without hiccuping and choking. That's exactly what the A5X does. The big change here is the quad-core graphics chip, which powers the Retina display and makes games that utilize it look downright spectacular. Check the video to see what we mean!
Dictation
One of the seemingly overlooked new features to hit the new iPad is dictation. While many (us included) were hoping to see Siri come to the Apple tablet, the company felt otherwise. Heck, Siri is technically still in beta, according to Apple, and she's had a hard enough time not choking every now and then from serving requests to all the iPhone 4S users out there, so we guess the feature still needs some perfecting before rolling it out to a few more million users.
So, while there's no Siri to assist you with your tasks, Apple did bring over Dictation. With Dictation, you hit the microphone key on the keyboard, and speak to the iPad, including punctuation. When you are done, it will attempt to turn your words into accurate text. Of course, it isn't perfect, but it does a good job, and it's easy to go in and clean up the results yourself manually.
Summary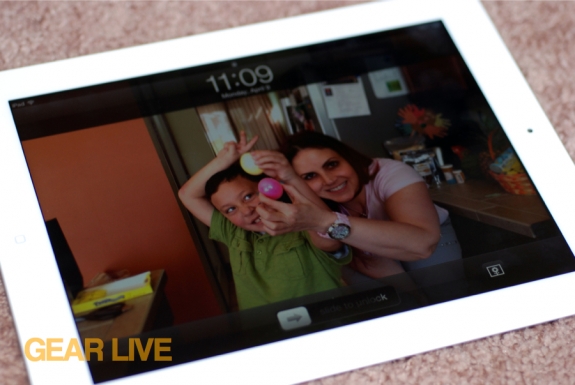 At first glance, the new iPad doesn't seem much different from the iPad 2, but we'd argue that this is because the stuff you "see" visually didn't need to change. Once you get one in your hands and experience the beautiful Retina display, speedy 4G LTE data connection, and the faster A5X processor with more RAM, we think you'll understand why the 3rd generation model is actually quite a bit better than the last year's model.
At the core of it all, the Retina display becomes a window to the digital world unlike any we've ever seen before. If you have the original iPad, or don't own a tablet and are in the market, get this one. If you have an iPad 2, it wouldn't hurt you to wait, as this isn't a totally essential upgrade. That said, our personal opinion is that if you can sell your iPad 2 to get money to put down towards the new iPad, you'll be happier for it. The new iPad is a joy to use.
Related Tags:
4g, 4g lte, 9.7-inch, adslice, airplay, apple, att, ios, ios 5.1, ipad, ipad 2012, ipad dictation, ipad lte, lcd, lte, new ipad, new ipad review, retina, retina display, review, reviews, rogers, sidefeatured, slates, tablet, tablets, the new ipad, verizon, verizon lte, video, video, video review, video reviews, videos, youtube
© Gear Live Inc. – User-posted content, unless source is quoted, is licensed under a Creative Commons Public Domain License. Gear Live graphics, logos, designs, page headers, button icons, videos, articles, blogs, forums, scripts and other service names are the trademarks of Gear Live Inc.