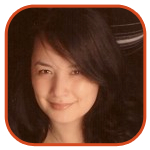 Tweet
Posted by Veronica Santiago Categories: Paramount, Adaptation, Drama, Period,
For those who had always hoped to see Jack and Rose finally happy, you will now get your chance. Well—okay, maybe not happy...but at least they'll be married. Ten years after their heart-breaking voyage on the doomed Titanic, Kate Winslet and Leo DiCaprio are slated to begin filming together again this summer.
The movie, titled Revolutionary Road, is about a seemingly happy couple's struggle to conform in the 1950's. The film is an adaptation of the book by Richard Yates.
Kate's husband, director Sam Mendes (American Beauty), will be taking the helm. This will be the first time Winslet (or DiCaprio) has paired with him.
Read More

| Variety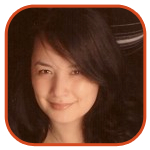 Tweet
Posted by Veronica Santiago Categories: Disney, Fox Searchlight, Paramount, Sony, Universal, Warner Bros, Action, Adaptation, Adventure, Drama, Family, Horror, Mystery, Period, Romance, Comedy, Thrillers, Box Office, Lists, New Releases,
Just like the Spartan forces, the movie 300 was bound to lose steam. But that doesn't mean it won't still take out a round of movies on its way down! Here's the breakdown for the past weekend:
1. 300, Warner Bros., $32,877,328
2. Wild Hogs, Disney, $19,058,871
3. Premonition, Sony, $17,558,689
4. Dead Silence, Universal, $7,842,725
5. I Think I Love My Wife, Fox Searchlight, $5,674,802
6. Bridge to Terabithia, Disney, $5,192,153
7. Ghost Rider, Sony, $4,176,658
8. Zodiac, Paramount, $3,287,560
9. Norbit, Paramount, $2,766,593
10. Music & Lyrics, Warner Bros., $2,272,317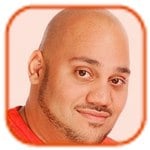 Tweet
Posted by Andru Edwards Categories: IFC Films, Universal, Action, Drama, Comedy, Awards, DVD Reviews, Full Episodes, Theatrical Reviews, Videocasts,
Veronica Santiago and Neil Estep are back with another full episode of FilmCrunch, this time focusing on The Oscars, Smokin' Aces, and Sherrybaby on DVD.
Now we want to hear from you - hit the forums and let us know what you think, what you want us to watch next, and any other recommendations you have for the show.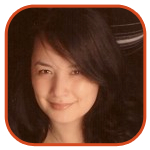 Tweet
Posted by Veronica Santiago Categories: Disney, Paramount, Sony, Universal, Warner Bros, Action, Adaptation, Adventure, Drama, Family, Music, Mystery, Period, Romance, Comedy, Thrillers, Box Office, Lists, New Releases,
Ghost Rider and Wild Hogs step aside. Throngs of men in need of a testosterone-laden movie were apparently craving more than just motorcycles. According to the latest box office numbers, what they really needed were swords. And blood. And Spartan women.
Trapped inside a crowded theater this weekend, I knew 300 would be successful. But who could have guessed it would be this big?? The latest movie to be based on a Frank Miller graphic novel raked in nearly $71 million. That's the largest opening for a movie in March…ever. Additionally, it was the 3rd largest opening for an 'R' rated movie (right behind The Matrix Reloaded and The Passion of the Christ).
Click to continue reading Box Office Breakdown: 300 Tears It Up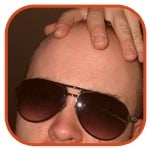 Tweet
Posted by Johnny Mercedes Categories: Disney, Animation, Family, Upcoming Releases,
The Walt Disney Company will return to the classic, hand-drawn animated feature in 2009 with The Frog Princess, the whimsical tale of a girl named Maddy living in New Orleans. Not only does the film mark a return to traditional animation, but it also introduces the first black heroine ever to star in an animated Disney film. The company plans to add Maddy to its successful Princess division, an extremely lucrative product line featuring eight princesses from past Disney films and targeting young girls ages 3 to 8. The film will also pay tribute to the recently hapless town of New Orleans, showcasing its contributions to American culture through Randy Newman-tinged jazz music.
The aptly timed tribute to New Orleans notwithstanding, the introduction of a black heroine seems a bit late. At over eighty years old, the Walt Disney Company should have taken this step years ago, not only when realizing their Princess profits were perhaps lacking some African American dollars. However belated, the film parallels a unique time in US history – the strong possibility of either a black or female president in 2008. Whether or not this was Disney's intention, a return to hand-drawn animation, with some diversity thrown in, can only be a good thing. Keep checking FilmCrunch for all updates on The Frog Princess.
Read More

| Reuters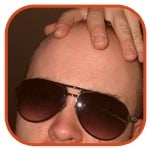 Tweet
Posted by Johnny Mercedes Categories: Paramount, Adaptation, Drama, Mystery, Thrillers, Filmmaking, New Releases, Theatrical Reviews,
After a five-year hiatus, director David Fincher is back with Zodiac, a slow, introspective thriller written by James Vanderbilt and based on books by Robert Graysmith and official police files chronicling the notorious San Francisco serial killer.
In the late 1960s, the San Francisco Chronicle receives one of the first letters from the Zodiac killer, a partial cipher detailing the gruesome deaths of his first victims and his intention to kill again. What begins as a unique gimmick attached to senseless murder becomes a calculated plan to confuse and manipulate San Francisco police and news media, leaving the city in a state of panic. Robert Graysmith, a young cartoonist for the Chronicle, grows obsessed with the Zodiac and, with the help of some local detectives, sets out to uncover the truth behind his identity.
Zodiac stars Jake Gyllenhaal, Mark Ruffalo, Robert Downey Jr., Anthony Edwards, and Chloe Sevigny. Rated R.
Click to continue reading Zodiac Review: Fincher's Tour de Force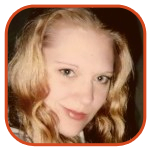 Tweet
Posted by K.C. Morgan Categories: Columbia Pictures, Adaptation, Drama, Mystery, Casting, Celeb News, Celebrity Gossip, Upcoming Releases,
A big-budget remake of the 1965 Otto Preminger hit Bunny Lake is Missing has been in the works for three years, an adaptation of a famed novel. Spyglass, fundraiser of the flick, got Joe Carnahan on board to direct, while the film's star Reese Witherspoon was announced as one of the producers, alongside Jennifer Simpson and Mark Gordon. Reese would play the lead in the film, Ann Lake, mother of missing Bunny Lake. The story is a chilling one (that should be familiar to movie buffs): a young mother arrives at school to pick up her daughter, Bunny, only to be told the child never existed. At least this part of the plot is startlingly familiar to the Jodie Foster flick Flightplan (2005), but who's keeping track of all the remakes, really? Five weeks before production is scheduled to begin, Bunny Lake isn't the only one missing. Now, the flick is sans one movie star/producer.
For reasons as yet unknown, Reese Witherspoon has surprisingly bailed on the project, leaving Spyglass in a frantic scuffle to find a new leading lady. With the production clock ticking, it's unlikely they'll be able to replace their A-list star in time, and the time table will probably be pushed back on the Bunny Lake project. For now, fans can rent the recently released to DVD version from 1965, starring Laurence Olivier as Supt. Newhouse and Carol Lynley as Ann Lake.
Read More

| Variety via TV Guide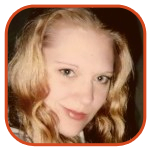 Tweet
Posted by K.C. Morgan Categories: Paramount, Drama, New Releases, Trailers,
Though the trailers for Black Snake Moan seem to hint at a dark, sweaty, scuzzy flick featuring a half-naked and emaciated-looking Christina Ricci and a worn out Samuel L. Jackson, reviews hint that the movie is anything but trashy. Ricci plays Rae, a character that's almost classicly white trash with a bad girl 'tude and a wardrobe filled with tiny clothes. When her boyfriend Ronnie (Justin Timberlake) leaves for the National Guard, Rae hits the town for a night of hard-core partying. She ends up almost naked and terribly sick, discarded in a ditch by a small farm. The farm's owner, Lazarus Woods (Samuel L. Jackson) has his own demons to deal with (including a wife who's just felt him…for his brother) and stumbles across the unconscious Rae. What ensues could have been nothing more than bad movie-making: Lazarus chains Rae to his radiator to keep her from fleeing before she's well enough to depart, but then decides to keep her chained in order to help her heal her own soul. Aging black man chains half-naked, wasted white girl and holds her hostage? You wouldn't think Black Snake Moan is a meaningful, evocative tale of friendship and self-love, but that's exactly what it is. Jackson's performance is, as expected, powerful, while Ricci shows her empathetic acting talent once again. The movie reigned in three stars from TV Guide, but those sweaty, scuzzy trailers running on TV probably won't help Moan reach box office success.
Read More

| TV Guide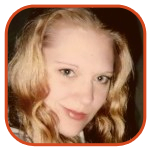 Tweet
Posted by K.C. Morgan Categories: 20th Century Fox, Action, Adaptation, Sequels, Casting, Rumors, Upcoming Releases,
This year's summer blockbusters promise more thrills, more action, more big-budget comic book screen adaptations. Fantastic Four: Rise of the Silver Surfer is one of the most anticipated of these, scheduled for release June 15, 2007. The full ensemble will return to reprise their roles, even villainous Dr. Doom (who will have spent the past two years presumed dead). This sequel will introduce fans to Doug Jones as the Silver Surfer/Norrin Radd, who will (according to movie gossip) interrupt the wedding of Reed Richards and Sue Storm. Execs says Galactus will not appear in the movie, despite rumor to the contrary, but the character will at least be mentioned in the film. The big-budget, high-action film will give fans more of the comic book story line they love, with all the visual eye candy they've come to crave from 20th Century Fox.
Read More

| Fantastic Four: Rise of the Silver Surfer via Rotten Tomatoes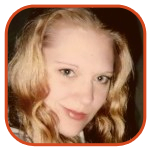 Tweet
Posted by K.C. Morgan Categories: Warner Bros, Adaptation, Family, Sequels, Books, Box Office, Rumors, Upcoming Releases,
Fans won't have to wait too much longer for more magical action with Harry, Hermoine, and Ron. As recently as last month, Potter author J. K. Rowling finished the seventh and final installment to the series. The last Harry book will be titled Harry Potter and the Deathly Hallows, and is scheduled for U.S. release on July 21, 2007. Handily, the much-anticipated fifth HP movie will come out just one week earlier, so fans will flock first to the cinemas to watch Harry Potter and the Order of the Phoenix before rushing to bookstores. The cast that fans have come to love from the first four movies will appear in the fifth. Daniel Radcliffe returns as Harry, Ralph Fiennes will play Lord Voldemort, Dumbledore will be portrayed by Michael Gambon, Hermoine will be played by Emma Watson, and Rupert Grant will delight us all again as Ron. Joining the cast this year will be Imelda Staunton as Delores Umbridge, a favorite HP villain. Incidentally, all of this happens in July – the same month that Harry celebrates his birthday. Coincidence?
Read More

| Harry Potter and the Order of the Phoenix

© Gear Live Media, LLC. 2007 – User-posted content, unless source is quoted, is licensed under a Creative Commons Public Domain License. Gear Live graphics, logos, designs, page headers, button icons, videos, articles, blogs, forums, scripts and other service names are the trademarks of Gear Live Inc.