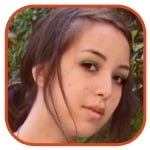 Posted by Robin Paulson Categories: Warner Bros, Action, Adaptation, Science Fiction, Sequels, Casting, Filmmaking, Upcoming Releases,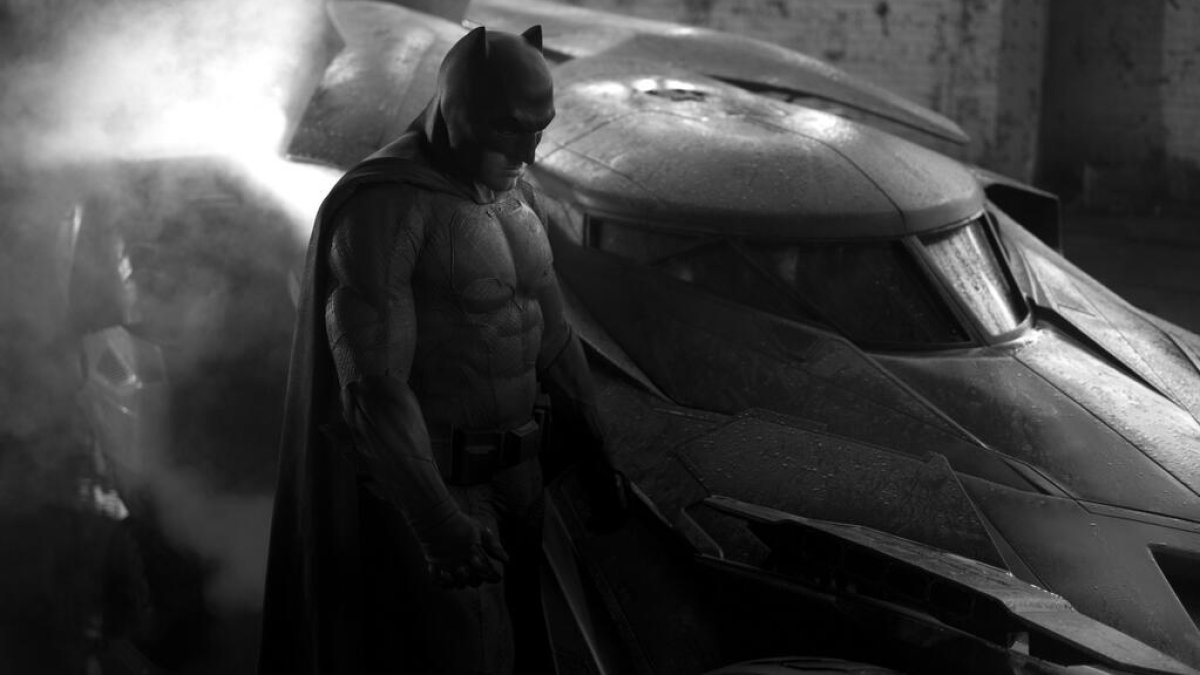 Well hasn't Zack Snyder showed us all up.
The director recently took to his Twitter to showcase both his photographic and directing abilities with a black and white image featuring Ben Affleck as Batman in his upcoming Man of Steel sequel. While there was a lot of backlash from fans about the casting announcement last August, the Argo director looks like he's filling out Christian Bale's batsuit quite well after all.
Click to continue reading First Look: Ben Affleck as Batman
Read More

| Zack Snyder via MTV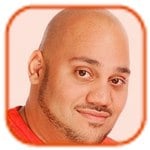 Posted by Andru Edwards Categories: Music, Awards, Celeb News, New Releases,
Pink is set to make a special appearance at the Oscars.
The "Just Give Me a Reason" hitmaker has joined the list of performers that will take to the stage at the 86th annual ceremony in the Dolby Theatre in Hollywood on March 2. "We are very excited to welcome Pink to the Oscar stage for the very first time. She is regarded as one of the greatest voices in pop music and one of the best performers of her generation, and we are thrilled to have her join us for a highly anticipated moment on the broadcast," producers Craig Zadan and Neil Meron said in a statement.
The Grammy Award-winner, 34, shared her excitement about her upcoming performance on Twitter on Friday, writing, "Big news!!! I'd like to thank @TheAcademy for inviting me to perform on the #Oscars on March 2nd!! #holycow."
"Big news! @Pink is performing at the #Oscars! I don't know what she has planned, but I'm bringing my safety net just in case," the show's host, Ellen DeGeneres, said in a tweet.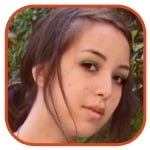 Posted by Robin Paulson Categories: Columbia Pictures, FOCUS, IFC Films, Lionsgate, Action, Adaptation, Documentary, Drama, Romance, Science Fiction, Sequels, Comedy, Celeb News, Celebrity Gossip, Distribution, Filmmaking, New Releases, Trailers, Upcoming Releases,
+ Ocean's Eleven director Steven Soderbergh is set to make his debut as a theater director for an off-Broadway play starring Chloe Moretz. Titled The Library, the play - which was penned by Side Effects writer Scott Z. Burns - centers on the subject of gun violence.
+ Staying true to his previous Twitter announcement about retiring, Shia LaBeouf has now exclaimed on the social networking site that he's no longer famous.
+ The upcoming Roger Ebert documentary, Life Itself, is set to debut at Sundance this Sunday.
+ Filming Fifty Shades of Grey continues in Vancouver as new photos of Dakota Johnson and Jamie Dornan on set have been released.
+ You might hate her on American Horror Story, but the new trailer for Adult World might make you fall for Emma Roberts, who plays an aspiring poet trying to "cut the umbilical cord" by getting a job at an adult bookstore.
Click to continue reading Cinecast: Soderbergh to Direct a Play, Shia Isn't Famous, Ebert Doc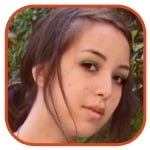 Posted by Robin Paulson Categories: Short Films, Celeb News, Celebrity Controversy, New Releases, Scripts,
Is there an end to Shia LaBeouf's plagiarism madness?
Although the Nymphomaniac star has since plagiarized others' apologies and shelled out for a skywritten apology directed towards Daniel Clowes - the comic book writer/artist whose novel Justin M. Damiano was the very obvious basis of LaBeouf's short HowardCantour.com - he has now prompted Clowes' lawyer to send him a cease and desist letter over a particular Twitter post which was copied from another of Clowes' works. The photo in question (seen above) is a storyboard he has presumably written to which he captioned, "Story board for my next short "Daniel Boring" Its like Fassbinder meets half-baked Nabokov on Gilligan's Island [sic]." The problem is that David Boring is already a graphic novel put out by Clowes (in 2000!), of which he had previously described in the same way Shia did in his caption.
Click to continue reading Shia LaBeouf Plagiarizes Daniel Clowes… Again
Read More

| Shia LaBeouf's Twitter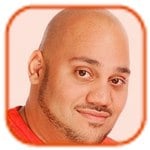 Posted by Andru Edwards Categories: Adaptation, Musicals, Casting, Celebrity Gossip,
Sarah Hyland is "not OK" with Carly Rae Jepsen being cast as Cinderella on Broadway.
The Modern Family star wrote a series of angry Tweets about the "Call Me Maybe" singer's scheduled appearance in the New York musical, saying she's "hesitant" about whether she will be able to pull the part off. "Today's a meltdown day. Carly Rae Jepsen is going to be Cinderella??? On Broadway??? NOT OK WITH THIS. [sic]," she wrote.
Looking to the show's current star, Laura Osnes, she then tweeted, "Tell me it's gonna be OK @LauraOsnes." Sarah then added, "Hoping she will be amazing. I'm hesitant though..."
Carly is set to take on the role for 12 weeks starting on February 4. It is not known if Sarah, 23, had been auditioning for the same part, but she sought to clarify she does not have anything personal against Carly: "To avoid anyone assuming things? My previous tweets do not mean that I'm not a Carly Rae Jepsen fan. The end."
Click to continue reading Sarah Hyland "Not OK" with Carly Rae Jepsen Casting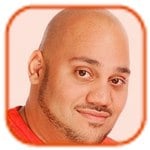 Posted by Andru Edwards Categories: Short Films, Drama, Celebrity Gossip, Celebrity Controversy, New Releases,
Shia LaBeouf used a skywriter to apologize for plagiarising a comic book for his short film.
The Transformers actor has been accused of borrowing from artist Daniel Clowes' 2007 graphic novella Justin M. Damiano for his project Howard Cantour.com which debuted online last month, without crediting the inspiration for his short. A message which read, "I am sorry Daniel Clowes" was seen being flown over Los Angeles on New Year's Day.
Click to continue reading Shia LaBeouf Organizes Elaborate, Sky High Apology to Clowes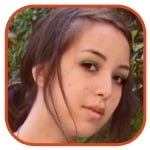 Posted by Robin Paulson Categories: Short Films, Celebrity Controversy, New Releases,
Shia LaBeouf just can't come out with a project these days without stirring up a bit of controversy. Whether it's with Alec Baldwin on Broadway or Brad Pitt on the set of Fury, it seems as though he's constantly angering someone when it comes to his craft. Today, that someone is Ghost World artist Daniel Clowes.
Although his short film HowardCantour.com - which stars Jim Gaffigan - already premiered at last year's Cannes Film Festival, it was its online unveiling yesterday that allowed people to take notice and quickly thereafter become outraged over its blatant plagiarism of Clowes' 2007 comic Justin M. Damiano.
Click to continue reading Shia LaBeouf Rips Off 'Ghost World' Artist
Read More

| Buzzfeed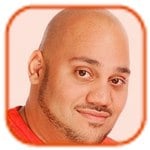 Posted by Andru Edwards Categories: Action, Drama, Romance, Comedy, Thrillers, Celeb News, Distribution, New Releases,
Evan Rachel Wood has hit out at Hollywood double standards after a sex scene was cut from her new film Charlie Countryman.
The 26-year-old actress lashed out at the Motion Picture Association of America (MPAA) - which is responsible for giving new releases age-appropriate audience ratings - after learning that a scene between her and co-star Shia LaBeouf had been cut from the final version of the film after being deemed inappropriate for audiences.
"After seeing the new cut of #CharlieCountryman I would like 2 share my disappointment with the MPAA, who thought it was necessary to censor a womans sexuality once again. The scene where the two main characters make 'love' was altered because someone felt that seeing a man give a woman oral sex made people 'uncomfortable' but the scenes in which people are murdered by having their heads blown off remained intact and unaltered, [sic]" she ranted on Twitter.
Click to continue reading Evan Rachel Wood Angry Over Hollywood Sexism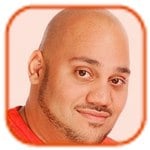 Posted by Andru Edwards Categories: Biopics, Drama, Casting, Celebrity Gossip,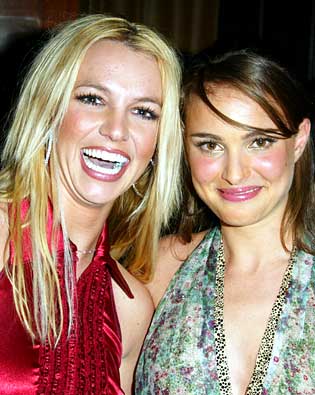 Of all the actresses performing these days, Britney Spears as dubbed Natalie Portman as the one worthy to tell her life story.
The pop star has revealed she would like to see the Oscar-winning Black Swan and Thor: The Dark World portray her on the big screen if there is ever a biopic made about her life. In a Twitter Q&A to promote her new album Britney Jean on Tuesday, Britney was asked, "If you could pick anyone to play you as a character in a movie, who would you choose? @britneyspears #AskBritneyJean [sic]."
The 31-year-old star responded by suggesting the 32-year-old brunette beauty, who began her acting career over 20 years ago and, like Britney, grew up in the spotlight.
(FYI - You can also follow FilmCrunch on Twitter.)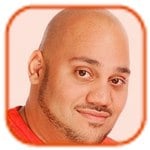 Posted by Andru Edwards Categories: FOCUS, Adaptation, Romance, Casting, Celebrity Gossip, Rumors, Upcoming Releases,
Robert Pattinson was E.L. James' choice for Fifty Shades of Grey, according to Bret Easton Ellis.
He has claimed the author behind the erotic novel wanted the former Twilight Saga star to play the lead in the upcoming movie adaptation. "Talked to E.L. James at a party over the summer: her first choice for Christian was Rob Pattinson and Matt Bomer was never in the running," he wrote on Twitter.
The screenwriter - who penned the script for The Canyons - also said he drunkenly suggested porn star James Deen for the lead role after he impressed in the noir thriller. "When E.L. James asked me who I thought should be Christian I said, 'James Deen, of course,' and then she shoved me. We were both very wasted," he added.
Earlier today, it was confirmed that Charlie Hunnam has been cast in the role. E.L. James announced in a series of tweets: "Good moaning all. Hold on to your hats ... I am delighted to let you know that the lovely Dakota Johnson has agreed to be our Anastasia in the film adaptation of Fifty ... So... Christian... The gorgeous and talented Charlie Hunnam will be Christian Grey in the film adaptation of Fifty Shades of Grey. (sic)"
© Gear Live Media, LLC. 2007 – User-posted content, unless source is quoted, is licensed under a Creative Commons Public Domain License. Gear Live graphics, logos, designs, page headers, button icons, videos, articles, blogs, forums, scripts and other service names are the trademarks of Gear Live Inc.