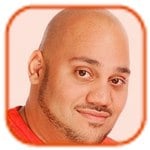 Posted by Andru Edwards Categories: Drama, Musicals, Remakes, Casting, Celeb News, Upcoming Releases,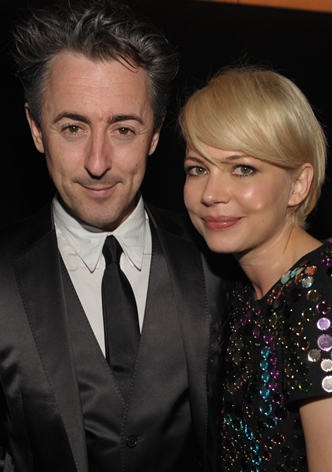 Michelle Williams will make her Broadway debut next March.
The 32-year-old actress, who has been nominated for an Oscar three times, is set to star as Sally Bowles opposite acclaimed British actor Alan Cumming, 48, in a new production of Cabaret. Roundabout Theater Company confirmed on Wednesday that the Brokeback Mountain star has signed on for a 24-week run and previews will begin on March 21, 2014 at the Kit Kat Klub at Studio 54 on Broadway in New York.
Skyfall director Sam Mendes will helm the production for the second time after originally reviving the show in 1993, which also starred Alan. "I'm delighted to be stepping back into the Kit Kat Klub one more time, and to be having the opportunity to re-explore and re-discover this extraordinary musical alongside two equally extraordinary performers," he said in a statement.
The show will begin its official run on April 24.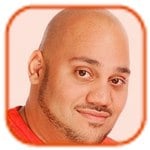 Posted by Andru Edwards Categories: Sony, Action, Adaptation, Mystery, Sequels, Thrillers, Box Office, Celebrity Gossip, Rumors,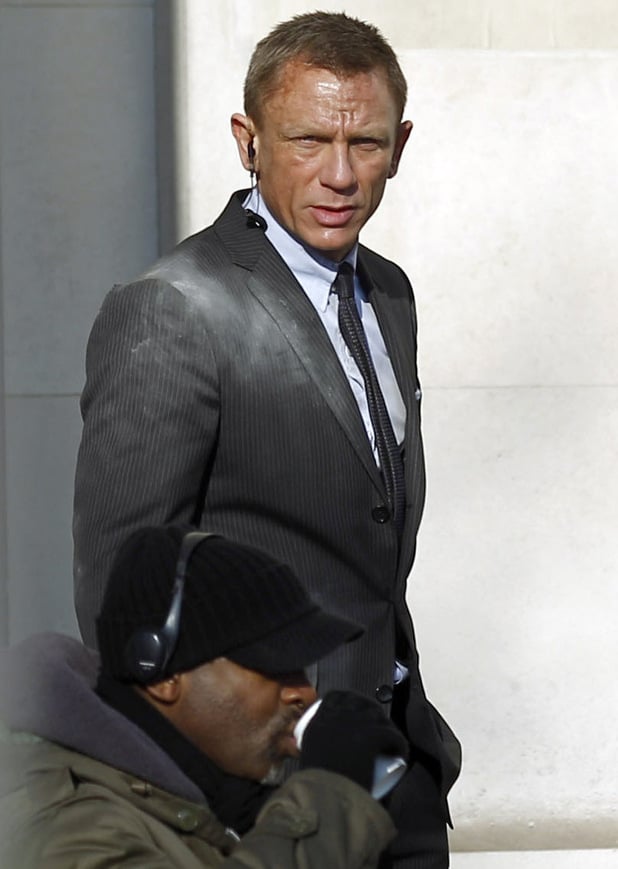 Daniel Craig and his Skyfall castmates are in line for six-figure bonuses.
The 44-year-old actor - who played iconic British spy James Bond for the third time - director Sam Mendes and stars Javier Bardem, Judi Dench and Ralph Fiennes will receive varying payments on top of their fees following the success of the movie at the global box office, having taken $870 million worldwide to date.
The figures will vary according to individual negotiations with producers Barbara Broccoli and Michael G. Wilson, but are believed to range from $100,000 to $200,000 each. "It's going to be in the six-figure range for most of them and at the moment the sky's the limit because it hasn't stopped taking money," a source said.
And the stars could be in line for further bonuses as an additional scheme is in place for awards season. Anyone nominated for a BAFTA, Oscar or Golden Globe will receive another payment, with the amount rising if they should win.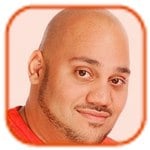 Posted by Andru Edwards Categories: Action, Comedy, Celebrity Gossip,
Sam Mendes thought that Queen Elizabeth was "amazing" when she starred alongside Daniel Craig at the Olympics opening ceremony.
The 86-year-old monarch made a surprise appearance in a sketch for the London spectacular, which saw her greet the actor in his guise as James Bond before supposedly parachuting from a helicopter. The director - who is at the helm for the latest installment of the Bond franchise, Skyfall - "loved" the idea, but said he was too scared to help Danny Boyle - the man who masterminded the ceremony - with the mammoth task.
"I loved it. Of course I knew that that was being shot. Danny [Boyle] was down on the set a couple of times and I was aware of it all going on. I said, 'I'm staying out of it!' I've got enough to worry about without four billion people watching whatever it is!' But I thought it was amazing. And also a good promo for the movie! It was an act of brinksmanship that went spectacularly right. When I heard about it through Danny and Daniel, I thought, 'Okay, that's a hell of a knife-edge to walk,' with the real queen - who I think Danny directed with great elan."
Click to continue reading Sam Mendes Praises Queen Elizabeth's 'Amazing' Stunt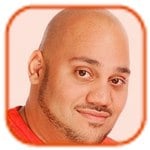 Posted by Andru Edwards Categories: MGM, Action, Classics, Mystery, Sequels, Thrillers, Scripts, Upcoming Releases,
Daniel Craig doesn't want to try and recreate old Bond movies.
The actor is to play 007 for the third time in the 23rd Bond movie, Skyfall, and while he has looked at old films to give him inspiration, he wants the suave spy's latest outing to be something new.
"I reread the books, he read the books, we watched the movies, we talked about the Roger Moore movies, the Sean Connery movies, the whole thing. There's a sort of tone that's in all those movies that you can't try to recreate. If you do, then it's a pastiche. Neither Sam [Mendes] nor I want to make a pastiche of an older movie. But you have flavors of it."
Daniel also revealed the recent problems with studio MGM - which put filming back - helped Skyfall, as it gave everyone more time to work on a better script: "The MGM thing was a silver lining situation where, for the first time, we had a lot of time to work on the script. We weren't publicly allowed to say we were doing anything, but we were secretly meeting. It wasn't full bore until everything was given the green light, but we were very optimistic it would happen."
Skyfall opens later this year.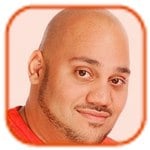 Posted by Andru Edwards Categories: Columbia Pictures, MGM, Action, Mystery, Sequels, Thrillers, Trailers, Upcoming Releases, Videos,
The first trailer for the 23rd James Bond movie Skyfall has been unveiled. The one minute 24 second teaser (seen above) shows British spy James - played by Daniel Craig for the third time - being interrogated by agents, before scenes showing him shooting a gun and a number of coffins with the Union Jack flag draped on them. There are also scenes from an exploded house and M - portrayed by Judi Dench - also appears briefly.
M is set to be the focus of the movie, which will tell the tale of her past coming back to haunt her.
Click to continue reading Skyfall Trailer Unveiled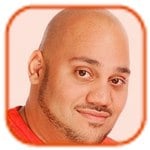 Posted by Andru Edwards Categories: MGM, Action, Mystery, Sequels, Thrillers, Celeb News, Filmmaking, Scripts, Upcoming Releases,
Daniel Craig says James Bond is "out of his comfort zone" and pushed to his limits in new movie Skyfall.
The actor returns as the iconic British spy in the upcoming film and he promises 007 fans the character is tested even more than he was in his previous films Casino Royale and Quantum of Solace.
"He's always out of his f***ing comfort zone! Hanging off the top of some kind of structure somewhere, I don't know how comfortable that ever is. I know for me how uncomfortable it is, pushing him, I think, is the best way to describe it. We're just pushing the characters, physically and emotionally, as far as we can in the context of a Bond movie," he told Empire.
Although very little is known about the plot of the film, it sees Bond pitted against bad guy Silva, played by Javier Bardem, who was very happy with the role director Sam Mendes has given him to play: "The material is great and the story very powerful and complex. Sam gave me a version of Silva and I was like, 'Hmmm, that's very interesting, this is gonna be fun.' As I say, there is meat to chew."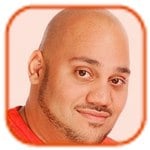 Posted by Andru Edwards Categories: MGM, Action, Mystery, Sequels, Thrillers, Casting, Celeb News, Filmmaking, Upcoming Releases,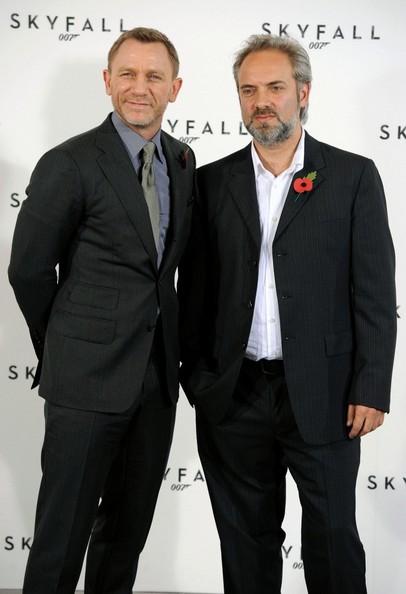 Sam Mendes admits he was initially sceptical about casting Daniel Craig as James Bond.
The director revealed he was "one of the people" who didn't think the actor was the right man to play the British spy in 2006 movie Casino Royale, but he was "completely wrong" as Daniel has gone on to star as the secret agent in 2008 film Quantum of Solace and will reprise his role as the character in this year's Skyfall.
"I was one of the people who said I didn't think he was the right casting. At the time I was asked in an interview and I said I'm not sure, I would have advised him not to do it. I was completely wrong," he said.
But Sam admits it was "great" to see Daniel pull off the role after experiencing such "intense pressure" during the casting process for the part: "I bumped into him after Casino Royale and I was so excited [to see him as Bond]. To watch him go through that intense pressure of being cast as Bond with flying colors ... it was great to see him come through that and prove the doubters wrong."
Click to continue reading Sam Mendes Had Doubts About Daniel Craig as Bond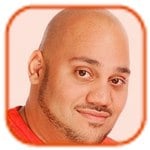 Posted by Andru Edwards Categories: MGM, Action, Mystery, Sequels, Thrillers, Celeb News, Filmmaking, Scripts, Upcoming Releases,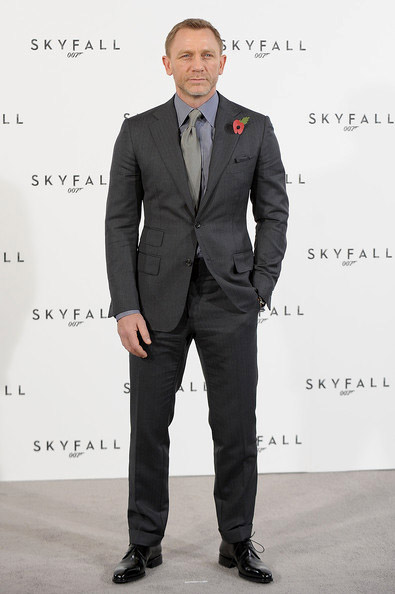 Daniel Craig claims Skyfall will not be an "angst-ridden" movie.
The actor - who is reprising the role of British spy James Bond for the third time with the movie - has confirmed director Sam Mendes is not out to create anything dramatically different from the previous films and is hopeful it will be "exciting to watch."
"I sat down with Sam Mendes two years ago, three years ago - now it's getting on four - and we discussed what we wanted to do and how we wanted to do it, and he's one of the biggest Bond fans around. He's not out to do an angst-ridden movie, some chamber piece about people's emotions. It's a Bond movie. But we both agreed that if he cast the film, which he did really well, and we brought in older characters and new characters, that we'd have something really rich and sort of exciting to watch."
Co-star Javier Bardem, who is playing a bad guy in the movie, admits he was delighted to have been asked to take part.
Click to continue reading Daniel Craig: 'Skyfall is Not About Emotions'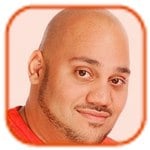 Posted by Andru Edwards Categories: MGM, Action, Mystery, Political, Sequels, Thrillers, Casting, Celeb News, Upcoming Releases,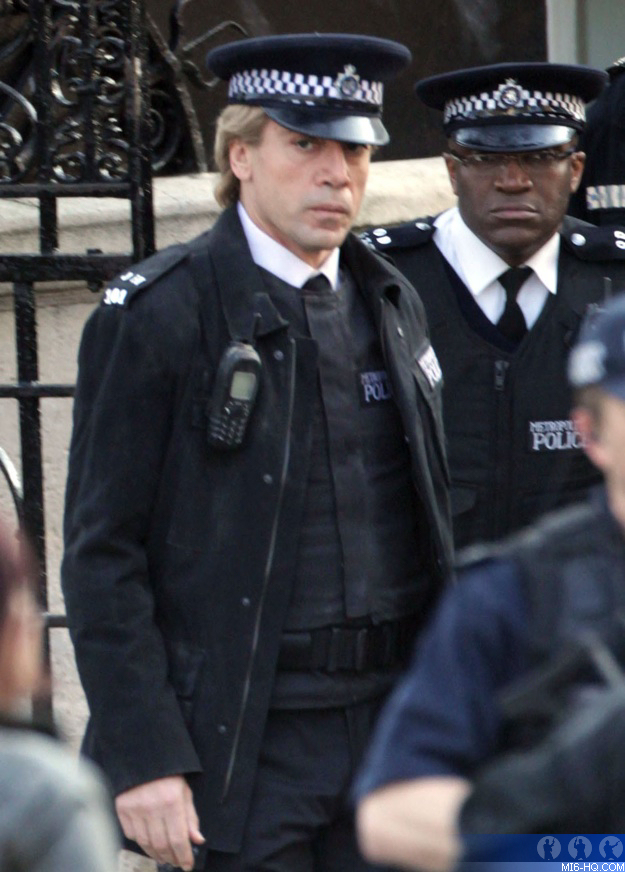 Javier Bardem says starring in the new James Bond movie is a dream come true for him.
The Spanish actor plays the villain in the 23rd movie about the suave spy, entitled Skyfall and he says he signed up because he wanted to work with director Sam Mendes and he's always been a big fan of the films.
"I was born watching James Bond movies and there are many reasons to do this - the cast, the script, the story, the role and, of course, Sam Mendes," he said.
Javier also revealed how he likes making political statements with his work: "Movies are powerful. But I think everything is political. When you put gas in your car you are making a political statement, because you are supporting the empires that control and continue the destruction of some countries. What I mean is that of course there has to be a relationship between politics and film. The question is, how far do you go with it? If you feel you should do something, then do it, And do it in a way, or form, or shape that you think can help the best, which is my case is making movies. There are also a lot of movies that are just entertainment, which is good and we all need it."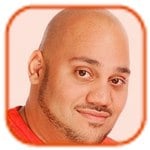 Posted by Andru Edwards Categories: MGM, Action, Mystery, Sequels, Thrillers, Filmmaking, Rumors, Upcoming Releases,
James Bond movie Skyfall is to shoot almost entirely in the UK.
The forthcoming 23rd installment of the franchise - starring Daniel Craig, Javier Bardem and Dame Judi Dench - was expected to shoot in locations across the globe including Bali and China, but budget cuts means Turkey is now the only other country the movie will go to.
"Six different countries were selected but after several technical and financial problems, it was decided to scale back and just use Turkey as the sole foreign location," a source said.
British beaches will be used - including Bognor Regis on the south coast - in addition to Pinewood Studios. "As well as Pinewood's incredible facilities, the UK has some stunning beaches, particularly along the south coast near Bognor and parts of Wales," the source added.
Skyfall has already begun shooting on location in London including Canary Wharf and Charing Cross, and the film - being directed by Sam Mendes - is due for release in November.
© Gear Live Media, LLC. 2007 – User-posted content, unless source is quoted, is licensed under a Creative Commons Public Domain License. Gear Live graphics, logos, designs, page headers, button icons, videos, articles, blogs, forums, scripts and other service names are the trademarks of Gear Live Inc.